Will Dominik Szoboszlai Be The Next Naby Keita?

Curtis Jones: A Promising Rising Star
It's been a good few months for Curtis Jones. The 22-year-old was prominent in the 11-game unbeaten run that closed out the season and his performances at the Under-21s Euros have been impressive. If he played for Dortmund or Napoli the transfer ultras would be demanding that FSG buy him.
One of football's clichés is that you shouldn't sign a player on the basis of a tournament. Likewise, anyone thinking that Jones' displays in getting England to the final against Spain means Liverpool don't need to bring in another midfielder is delusional. That department is still a man short.
Alexis Mac Allister and Dominik Szoboszlai: Promising yet Unpredictable
Alexis Mac Allister is a proven operator in the Premier League. He can come in and hit the ground running. We know this because we've seen what he did at Brighton.
Things are different for Dominik Szoboszlai. It may take the Hungarian a little time to adapt to life on Merseyside and a division that's significantly quicker and more physical than the Bundesliga. Naby Keita made the same journey from Leipzig to Anfield and never got the pace of the game. The 22-year-old is clearly talented but there are no guarantees that he will be effective from the off.
So far, the summer rebuild is going well. Both midfield signings offer plenty of promise. The spending has been judicious, too. In this market, getting these two players for less than £100 million represents good business. More work needs to be done before John W Henry closes the chequebook, though.
Current Squad Potential: The Struggle for Regular Starters
It could be that Fabinho emerges from the close season something like his old self but, the Brazilian aside, it's hard to see anyone in the squad that ended the campaign in May with the potential to be a regular starter.
If Jones goes on to become one of the anchors of the team, it will be a bonus. The more Scousers in the side, the better. His versatility gives Jurgen Klopp plenty of options.
The Need for Reinforcements and Financial Investment
Even so, the midfield needs reinforcing. To get where Liverpool want to be – in the Champions League – it feels like somewhere near another £100 million needs to be spent. This is not the time for cutting corners. The fight for the top four will be even more intense in the coming months.
Hopefully Jones will lead the team back into Europe's richest competition but he'll need more help. Liverpool have been clever in the market so far. More please.
Thiago: The Possibility of Parting Ways
If an offer comes in for Thiago, it'd make sense to accept it. His contract is up in a year's time and it's hard to see a scenario where the 32-year-old will get an extension. Too many players have walked away on frees at the end of their deals in recent years.
No one can fault his effort. He is never shy of putting in a shift yet it feels like his passing range was never utilised to its full extent. It's probably time to move on – for both Thiago and the club.
Jordan Henderson: An Underappreciated Talent
The level of disrespect aimed at Jordan Henderson never ceases to be amazing. So, I'll put down here words very similar to what I told John Henry eight years ago before Henderson went on to lift the Premier League and Champions League trophies.
FSG's headman said, "I'd get rid of him tomorrow."
My response was to suggest Henry stop following the ball around the pitch and watch what the captain did elsewhere, especially when the opposition had possession. Players who can do highlight-reel stuff are great but a team needs balance. Someone needs to do the dirty work, fill the space and do someone else's running. Henderson does a lot of that.
When Trent Alexander-Arnold emerged as the main creative hub of the team, Henderson's role became even more important. His work allowed TAA more freedom to do the stuff that got us off our seats.
"His stats are not impressive," Henry countered. There was only one answer. When they come up with a metric for use of space when the opposition have the ball, come back to me. And I reminded him that football is not maths. It's poetry. Of course, the best poetry is underpinned by metre and the rhythmic structure elevates it above a ragged collection of words. But, to get the best out of it, it requires the understanding that sometimes you have to read between the lines to get the most out of it. Don't just look for the obvious. Embrace the intangibles. That's true of football, too.
Henderson is now 33. He is coming to the end. If he's a regular in the team next year, then Liverpool are probably screwed.
But, for the last time, I'll lay it out. IF. YOU. THINK. JORDAN. HENDERSON. WAS. SHIT. YOU. KNOW. NOTHING. ABOUT. FOOTBALL.
That's true whether you're a Boston billionaire, an alehouse bore around Anfield or a twat on Twitter.
Saudi Arabia: A New Destination for Liverpool Legends?
Is Saudi Arabia a care home for Liverpool legends? Robbie Fowler, Steven Gerrard, Bobby Firmino. No more heroes. If you complain about Manchester City's sportswashing, this must give you a bad taste in the mouth.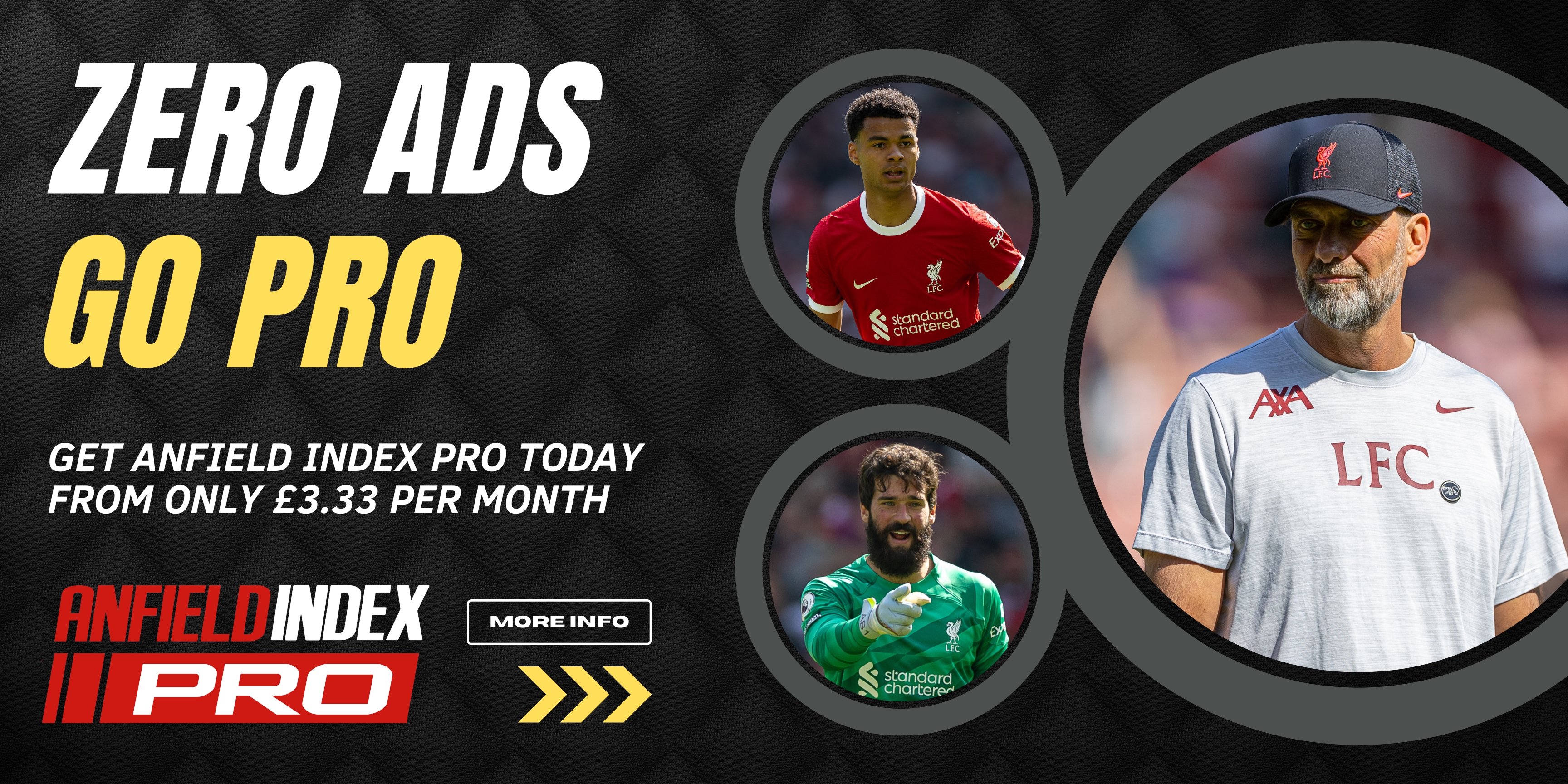 Video 🎵SZOBOSZLAI – The Song!🎵 (Liverpool Transfer Announcement)