Why TikTok's Newest Hot Pickle Challenge is Truly Horrifying
Whether you swerve them in your sandwich or can't have a burger without them, pickles are taking TikTok by storm. The 'Hot Pickle Challenge' has seen TikTok influencers uploading videos of themselves eating Van Holten's Pickles and sharing their surprised reactions.
Not that it's just random 'influencers' inhaling pickles, celebrities have also been hopping on the pickle bandwagon, with Amanda Holden and Florence Pugh also taking part in the challenge.
The worry is that each 28g serving contains just under a quarter of your recommended daily sodium amount, which has caused dieticians to advise against eating large amounts of the pickles, as they could lead to health issues when eaten in excess.
Specialist dietitian, Nichola Ludlam-Raine told the Daily Mail, 'For some people it can cause reflux, and for those with stomach ulcers it could make symptoms worse. I'm all for eating more plant foods for fibre, but this isn't a trend I would be advising my patients try.'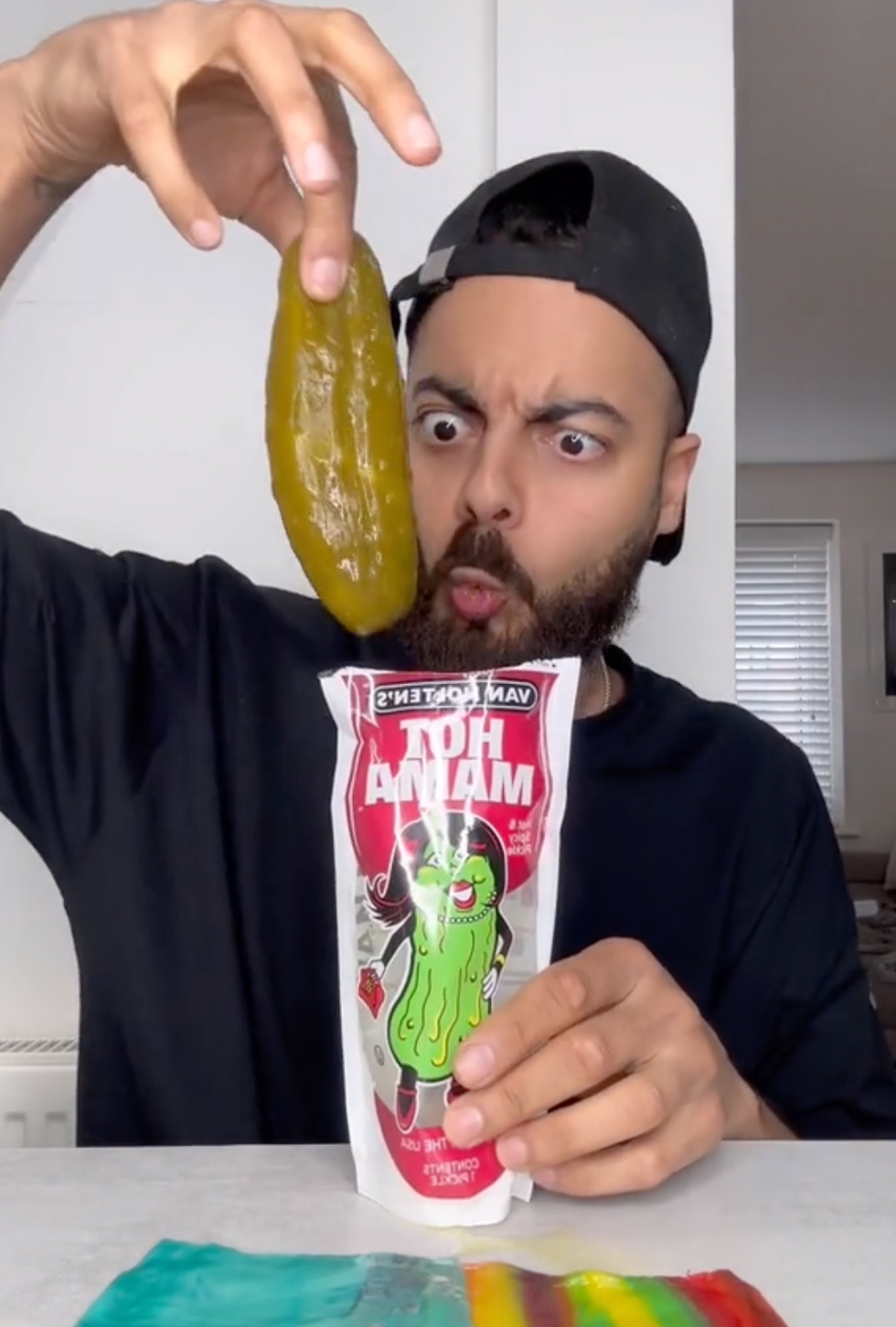 There's no doubt that cucumbers are a welcome addition to healthy diet plans, but it's the additional ingredients like salt in the giant, hot pickles that are sparking concern. With the pickle pitching itself as a 'zero-calorie' addition to your diet, dieticians are also worried that people may eat them in larger amounts, leading to unwanted health problems.
'One thing to definitely be aware of is the high salt content,' says dietary researcher, Dr Duane Mellor to the Daily Mail. 'They can be around 1% sodium.'
According to the British Heart Foundation the recommended daily sodium intake for adults is less than 2.5g per day. So, as per the general advice regarding nutrition, it's best to eats foods like pickles in moderation to avoid health issues.
What's in the Van Holten 'Hot Pickle'?
Calories: 0
Fat: 0g
Sodium: 410mg
Carbohydrates: 0g
Protein: 0g
Calcium: 30mg
Potassium: 10mg
Ingredients: Cucumber, water, vinegar, salt, calcium chloride, natural flavouring, sodium benzoate and potassium sorbate, oleoresin capsicum and yellow 5

Kate is a fitness writer for Men's Health UK where she contributes regular workouts, training tips and nutrition guides. She has a post graduate diploma in Sports Performance Nutrition and before joining Men's Health she was a nutritionist, fitness writer and personal trainer with over 5k hours coaching on the gym floor. Kate has a keen interest in volunteering for animal shelters and when she isn't lifting weights in her garden, she can be found walking her rescue dog.
Video