Why Mauricio Pochettino's PSG press conferences were 'the most awful thing you could imagine'
Mauricio Pochettino had a reputation for good press conferences when working in England – but that all changed during his stint at Paris Saint-Germain.
The Argentine is set to become the new Chelsea manager this summer and as much as having to overhaul the Blues' tired, bloated squad, he may have some work to do to repair his own reputation. Pochettino's time managing PSG, who he played for as a defender, was roundly criticised by onlookers who believed he couldn't handle the egos and pressure in the French capital. 
Now one journalist has explained to FourFourTwo how the former Tottenham Hotspur and Southampton manager was a completely different presence in his press conferences while at the Parc Des Princes – and how his communication style was influenced by predecessor Thomas Tuchel.
"When he arrived at PSG, I wrote a story explaining how he'd been praised for his work in England, and he'd been so good in press conferences," explains L'Equipe writer Pierre-Etienne Minonzio. 
"Soon, journalists covering PSG said to me, 'Mate, you must have been lying in that article, he's awful at press conferences here!' At PSG, they were always the most awful thing you could imagine. He only spoke a bit of French, so it was in Spanish with translation, and he was overwhelmingly cautious – he never said anything about anything. 
"At Spurs, he was the only one to speak, because Daniel Levy almost never gave any interviews and there wasn't a sporting director who spoke. At PSG, the sporting director Leonardo had a direct line with the media and the president Nasser Al-Khelaifi also gives interviews sometimes."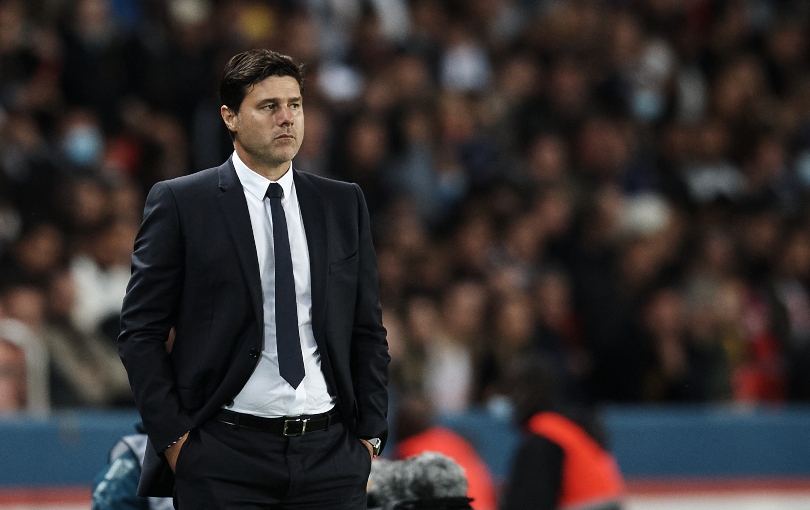 Pochettino was eventually relieved of duties at Les Parisiens, despite winning a title during his tenure. Minonzio believes, however, that the Argentine's change of style while managing the club was a direct influence of what had failed for previous managers in the past – and that his cautious demeanour was an attempt to appease his bosses.
"Pochettino was in a situation where he wasn't the master of communication, and before him, there was Tuchel, who more or less left because he was too offensive in his communications, and Leonardo wasn't happy with that. Pochettino thought, 'I don't want to make the same mistake as Tuchel, I'll be very cautious', but it was too cautious. 
"When a guy always gives short answers, it creates a sense that he's not happy to be there, that he's not at ease."
Video Gary Neville's honest opinion on Mauricio Pochettino's move to Chelsea 🔎