What could Mason Mount bring to the table at Manchester United?
The football transfer scene is abuzz with the name of Chelsea's Mason Mount. Considered one of England's brightest talents, the Cobham graduate has dazzled fans with his impressive technical ability, exceptional vision and unwavering dedication at Chelsea.
His unfaltering commitment to the game is evident in his tireless work rate and relentless pursuit of success, with this solidifying  his status as a player with immense talent, which may be why the midfielder is on the tabs of Manchester United.
Reports suggest that Mount has agreed to personal terms with Man United, adding fuel to the speculation surrounding his potential move to the club. While the details of these reported terms remain undisclosed, it is an encouraging sign that Mount is open to the possibility of joining Erik ten Hag's side.
Additionally, with Champions League football a guarantee in the red side of Manchester, the move would be highly desirable for the Englishman.  
Where would Mount fit in at Man United?
At Man United, a club well-known for their attacking prowess, Mount's arrival could inject a fresh dynamic into Erik ten Hag's side. His versatility, whether in central or attacking midfield, offers tactical flexibility and a steady supply of goals and assists which can be likened to the role that Christian Eriksen currently plays. 
In that "Eriksen" number eight role, Mount can showcase his ability through his excellent ball control, passing range and vision to dictate the tempo of play. His dynamic playing style enables him to contribute heavily to the build-up of attacks, provide key passes and make forward runs into the box to threaten the opposition's defense. 
Whilst Eriksen is known for his exceptional playmaking and set-piece expertise, Mount brings a new dynamic to the table. His tenacity, work rate and defensive contributions make him a valuable asset when playing in a deeper role.
This, alongside his ability to press the opponents relentlessly and win back possession, adds an extra dimension to his game that distinguishes him from Eriksen in the number eight role.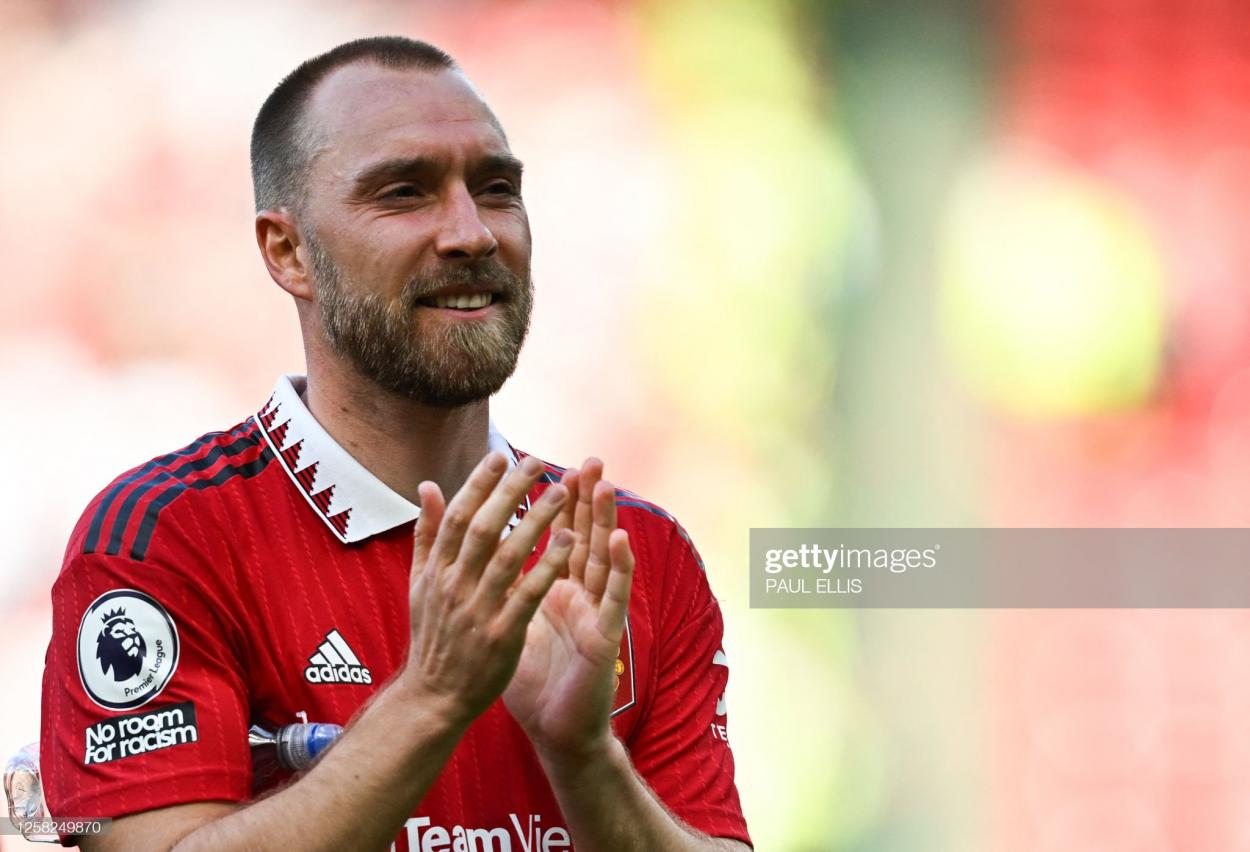 Similarly, in the number ten role that Bruno Fernandes features in, Mount can exhibit his creativity and playmaking abilities. His technical skills, ball control and incisive passing make him a potent orchestrator in the final third. Mount excels at finding pockets of space, unlocking defences with through balls and making intelligent off-the-ball movements to create goalscoring opportunities for his teammates, giving Ten Hag a selection headache for that role should he sign.
Additionally, Mount's work rate and willingness to press opponents in the final third mirror's Fernandes' tireless efforts in the Man United midfield. Both players exhibit a high level or intensity and are actively involved in the defensive aspects of the game, contributing to the team's overall shape and pressing triggers.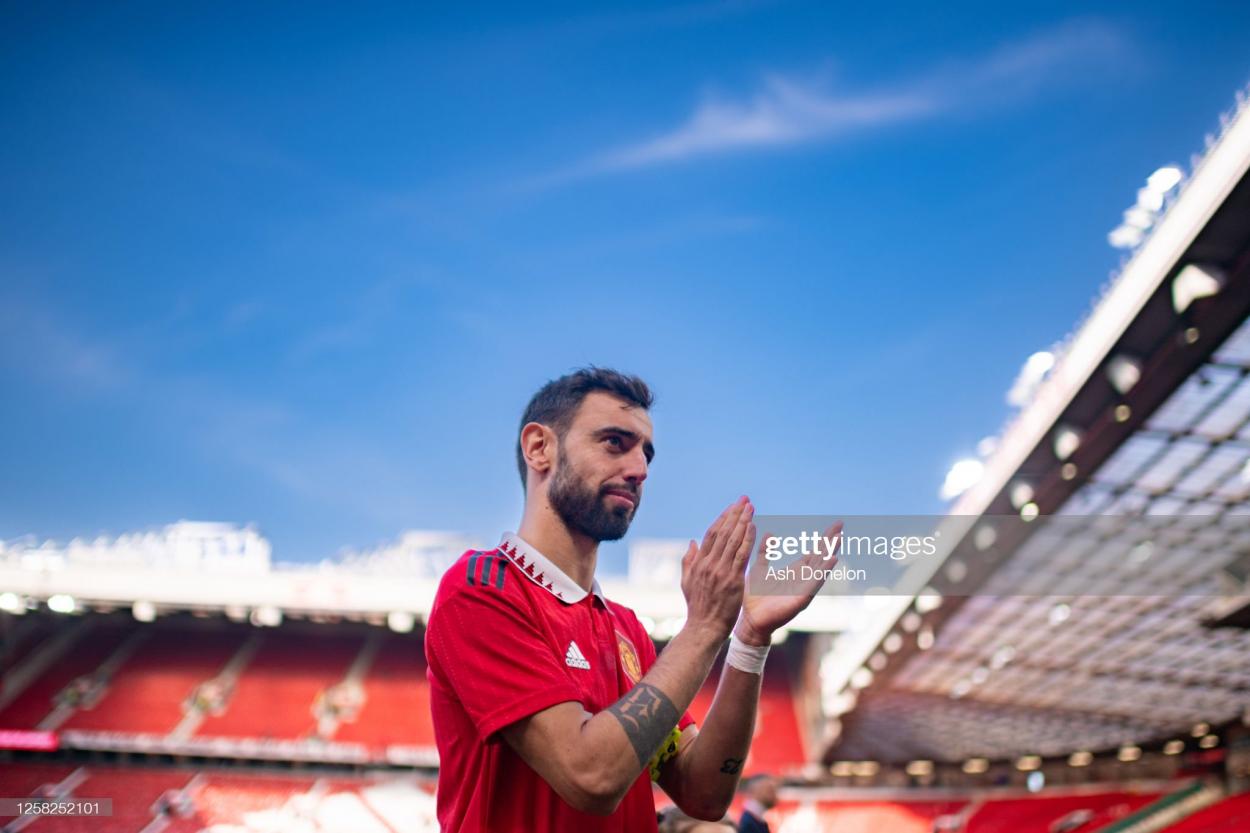 How would the Man United midfield look like with Mount?
With the addition of Mount, Man United would be expected to line up in the similar way as they have this season; with Casemiro and Mount occupying the deeper midfield slots and the likes of Marcus Rashford, Antony, Fernandes and Anthony Martial further up the field.
The team's overall dynamics however would experience a more notable shift, as Mount's inclusion introduces a fresh blend of creativity, work-rate and goal-scoring threat, further enhancing the midfield's capabilities from deeper roles. 
In terms of formation and player roles, Mount's versatility grants Ten Hag greater tactical flexibility. He could be deployed as a central midfielder alongside a more defensively-minded partner like Casemiro, providing a balance of attacking impetus and defensive solidity.
Alternatively, Mount can be utilised as an attacking midfielder, operating just behind the main striker or in a more advanced position, showcasing his playmaking abilities and goal-scoring prowess and injecting a blend of creativity and enhancing the teams' attacking capabilities and overall intensity.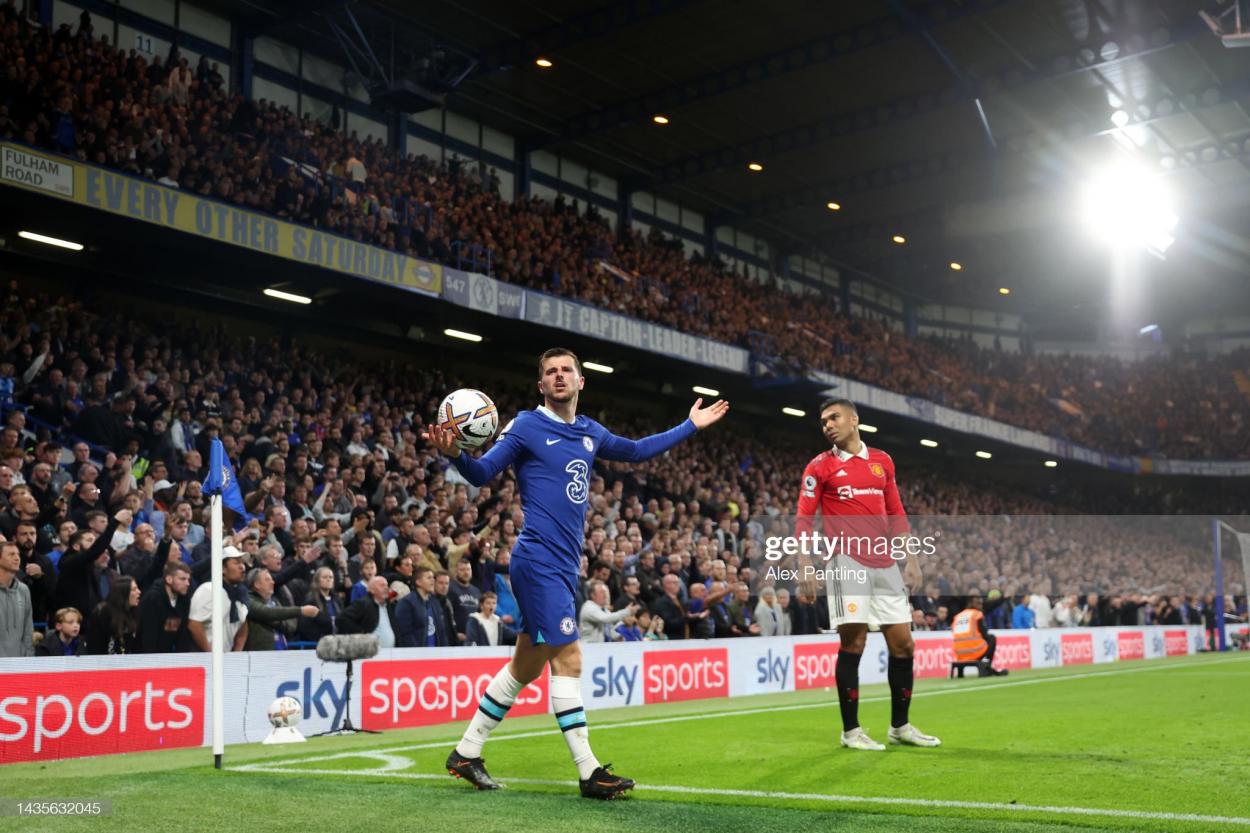 Video Man Utd Agree Personal Terms With Mason Mount, Deal Expected Soon: Full Details