West Ham: Rice "not going" to Bayern Munich
West Ham United captain Declan Rice is unlikely to join Bayern Munich instead of top clubs in the Premier League, Simon Jordan has claimed.
What's the latest on Declan Rice?
The England international looks set to depart east London this summer, and Arsenal have made him their top target.
The 24-year-old has attracted interest from German champions Bayern Munich, as Thomas Tuchel is keen on the midfielder, but it remains to be seen whether Rice would elect to leave England and the Premier League.
FootballFanCast VIDEO OF THE DAYSCROLL TO CONTINUE WITH CONTENT
Speaking on TalkSPORT, Jordan slammed any talk of Rice joining Bayern, claiming that the £60k-per-week star would not turn down a move to some of England's top clubs to move to the Bundesliga.
"Declan Rice is not going to Bayern Munich," he stated.
"He's going to go to one of the big clubs in England to try and win the Premier League with an English club.
"He's got no reason to go to Bayern Munich, it's fantastic indexing and a great bit of leverage for other football clubs in England to get their act together to pay the price that West Ham may well want, but I'll be absolutely gobsmacked if an established England player, who is perceived to be one of the best players in his position, will be out of the Premier League playing in Germany, in a league that's particularly dominated by one football club."
Where should Rice go?
All signs are pointing towards a move to Mikel Arteta's Arsenal. The Gunners are the only London side to have qualified for Europe this season, and should he wish to stay in the capital, they are arguably the best option for him.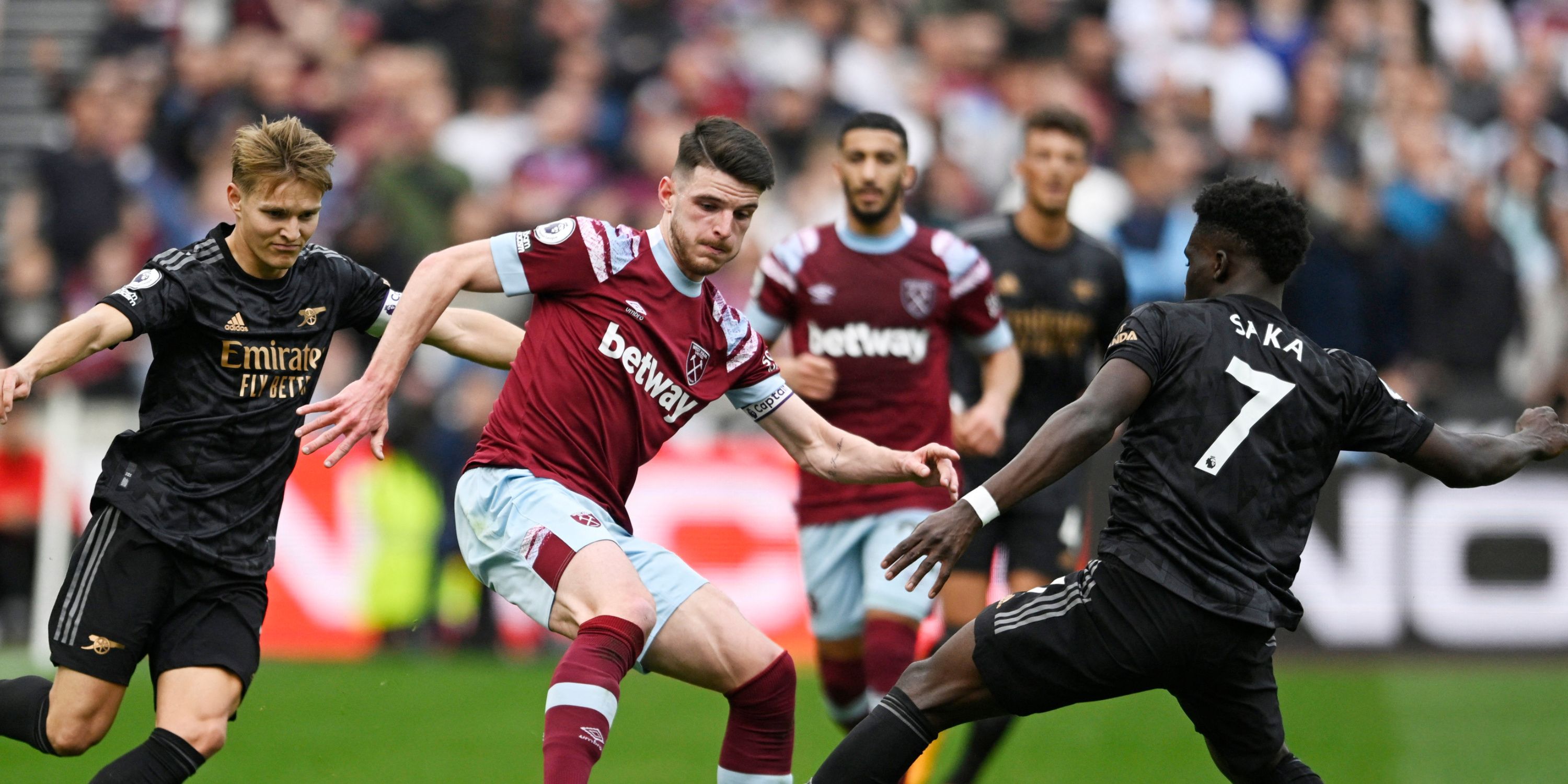 Arsenal have made great progress this season, with their highest finish since 2016, and could challenge Manchester City at the top of the league again next year.
With Granit Xhaka set to depart, Rice could slot into the Arsenal midfield as a ready-made replacement, and he will be joining a team that looks ready to compete for major honours.
He has also been linked with Chelsea, but their nightmare season which saw them finish in the bottom half, as well as a lack of European football, makes Stamford Bridge a less appealing destination.
Although there may be some temptation to join a heavyweight like Bayern, if the midfielder's preference is indeed to stay in the Premier League, then a move to the Allianz Arena looks unlikely to materialise.
Video Declan Rice to Bayern Munich? 👀 Thomas Tuchel reportedly has an interest in the West Ham captain!