We Are Respected Wherever We May Go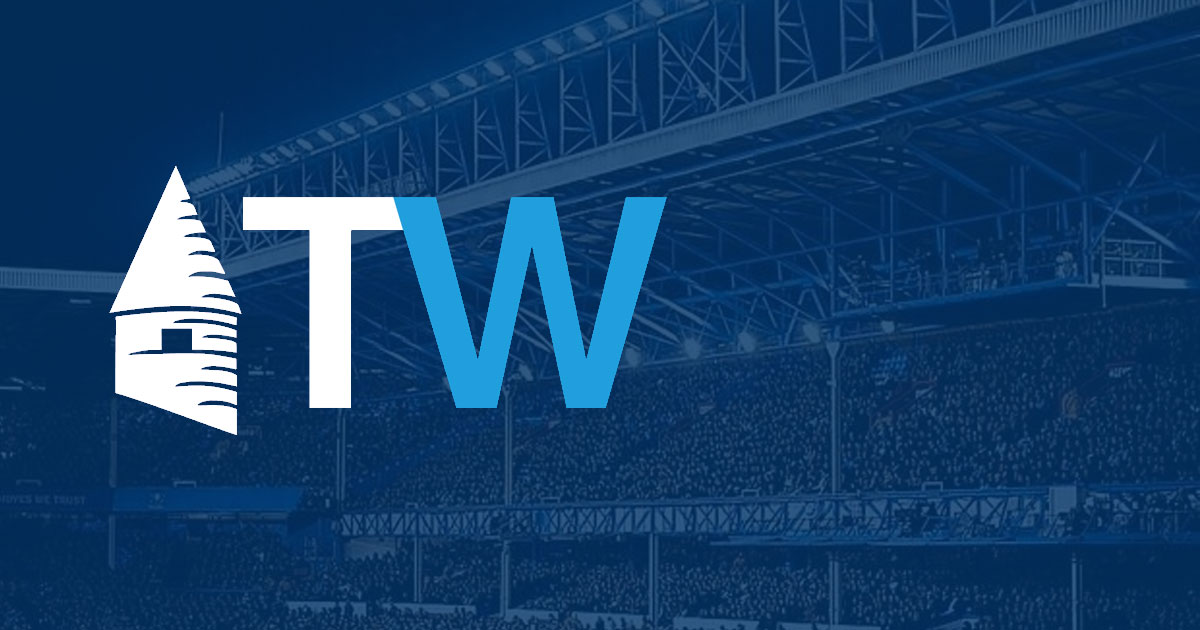 Fan Article
Never stop believing. We didn't. We never would have and never will.
A long traumatic season. On the back of a previous long and traumatic season. Can I take much more? Yes. I can and I will. You are my Everton and always will be. I will follow you wherever and through whatever. Cradle to grave. It is a birthright.
I've witnessed title triumphs. I've witnessed trophies. I've witnessed European nights and success. I've witnessed too many relegation scrapes. I've witnessed mediocrity. I wish we would finally win the League Cup. Personal gripe, we will. 
Deep down, I never believed it would happen, even when it went to the wire. I kept getting mixed messages. The wife telling me it would be okay, which made me suspicious as she doesn't like Everton because of me. My son reluctantly accepting that we were down. My brother a mess by his own admission on the last day. I just wanted to switch off. But I couldn't. I wasn't sleeping very well in the nights leading up to that final fixture. I don't mind admitting to waking up at about 3 am and having a breakfast doctor's order. It was a necessary calmer.
I couldn't believe it would happen. I wouldn't let myself believe it would happen. And it didn't.  
Never stop believing. 
Like many thousands of devoted others, I followed that team all over the country this season, trying to ignore the off-pitch turmoil, and it was a privilege. But that's me and I'm a fool. Credit once again goes to those young supporters who graced the stadiums all over the land. How do they do it? There needs no answer, I am just glad they do. They are the future and their time is coming.
Article continues below video content
And credit to those who wake up in the early hours all over the globe to pace around the living room watching the blues. Equally devoted.
Everton is like a magnet. An attraction you just can't resist, no matter what they put you through. 
On the back of last season, it was said, not for the first time, it can't happen again. Well, we surpassed that and went one step closer. But ultimately, we pulled ourselves away from the cliff edge and we live to fight. We retain our proud record of remaining in the top flight of English football for a consecutive 70th year. Unsurpassed.
I won't delve too much into to the detail of each match, as that has been done in the match reports throughout the season. 
Happy trips to Goodison and the home city regardless of the result, it is never a chore, always a pleasure. Miserable trips to Bournemouth and back twice in four days. That was brutal. Newcastle home wasn't a great experience. But then we had bright moments like Chelsea away. Michael Keane's goal against Tottenham. Seamus' goal against Leeds. Watch closely, he looked up and meant it.
Leicester away and the fantastic travelling blue army outdoing those annoying clappy things. Brighton away; apparently, we had no chance. The team and supporters thought differently. Wolves away.  Now that is going to the wire. But afterwards, we knew we still had it in our own hands. You could feel and hear it in the supporters.
Unbelievable last-day emotion. I was gutted that I couldn't be there. I watched with my son and the dogs. On two occasions, the goal and the eventual final whistle, the poor souls ran up the stairs and had to be coaxed back down.
I suppose it is time for perspective. He had his critics, but we lost Richarlison, who was an important player for us. Calvert-Lewin was absent for most of the season. We finished on the last day with no recognised full-backs and a winger as a makeshift striker.
McNeil took time to settle, Onana is raw and inconsistent. Mykolenko still learning. Tarkowski immense as was Pickford. I can't choose between the two for Player of the Season. However we look at it, the squad was depleted from an already thin squad that had only narrowly escaped relegation 12 months prior.
But we did it. Just enough and just in time. I always thought and believed we would. We are Everton. 
A note to new owners and investors: We were abandoned and left on our own along with the players and manager. We have dragged them through the mud for the second season running. The current regime is not needed or wanted.  
Take heed. Amidst the emotion and relief, deep down, we are hurting as a fan base. Really hurting about something we care so deeply about. Fix it. Don't give us words. Give us action. Repair the damage that has been done and reconnect. But not with this board. That is beyond repair.
Never stop believing. We didn't. We never would have and never will.  
As always, I am spending my early mornings with the dogs. Pacing, waiting for the fixtures and August The dogs are confused but happy.  
The Grand Old Lady's last full season will be in the top flight of English football, where she belongs and should be put to rest. Forget the football, this will get emotional, but Bramley Moore Dock points us to a bright future. 
Great as always meeting with all of you, be that at Goodison, County Road, or the towns cities and concourses around the country, as well as online.
See you all next season. At Goodison or on the road. It's all on the road for me, home or away. But I'll never give in and never stop. Don't ever stop Everton. Anything is possible. 
Marching. Spirit. Forever. 
Reader Comments (10)
Note: the following content is not moderated or vetted by the site owners at the time of submission. Comments are the responsibility of the poster. Disclaimer ()

Mike Gaynes

1 Posted
03/06/2023 at
22:56:13
Well in, Daniel. Top corner stuff.

Brent Stephens

2 Posted
03/06/2023 at
23:12:07
Good stuff, Danny. See you at away games again. I was dreading trips to Millwall, Boro, Cardiff. Now I can enjoy dreading trips to Newcastle, Arsenal, Man City.

Barry Rathbone

3 Posted
03/06/2023 at
23:39:39
I've always maintained our historic standing counts against us in big games. We've been poo for decades but will never do a Portsmouth, Swansea, Wigan. Birmingham etc and win a cup by sneaking in under the radar.
When players play against Everton, it's still meaningful – it doesn't matter if it's home or away, the fans are a reminder of what an institution the club is and the opposition raises its game.
Nice to be respected but it does mean we need a proper team to win something.

Kieran Kinsella

4 Posted
04/06/2023 at
01:57:16
Danny
It's funny hearing your worries as you hid them very well in the build-up, as did Rob, Neil and Co. Weirdly I was much more concerned but the day of Bournemouth I woke up totally relaxed somehow and calmly confident of a win. I don't know why – it was a great contrast to my feelings on the prior occasions. Maybe I'd just run out of stress and anxiety so moved onto a different emotion.

Dave Long

5 Posted
04/06/2023 at
06:39:15
My last game before I left for Japan in 1996 was the Wimbledon Great Escape.
2023 has been a bad year for Everton and my family. My dad died in April after a merciful short cancer battle. His last game to enjoy was Simms scoring that brilliant goal versus Chelsea.
I watched the Blues versus Leicester at Paris airport on the way home and then on the plane with the help of a friendly Moroccan lad.
Back here in Japan, the last game was with my family, visiting the eldest in Osaka. At the hotel at 2 am there was banging on the wall from angry neighbors as we screamed at the Doucouré goal.
What a bad season with ultimately a great ending. Everton has been a pain in the arse for me and my Texan wife ever since we met in '96. Please get better. Thank you to all the brilliant Evertonians in the stadiums.

Joe Hurst

6 Posted
04/06/2023 at
09:23:04
…apart from at our old house, att the scruffy, stinking of wee part of L4

Martin Mason

7 Posted
04/06/2023 at
09:27:41
Danny, looking forward to seeing you as many games as I can get tickets for next year. I'm positive about next year and think that a couple of inspired changes could see us in the top half which would be an amazing improvement. Clear of injuries we may just have the makings of a strong squad? Hope to see Brent and the other amazing Blues I had the pleasure to meet this year. Come on you clappers, respected everywhere. Hope is rising from the ashes.

Tony Abrahams

8 Posted
04/06/2023 at
09:50:44
What you have just written is a perfect example of why Everton is still such a special club Danny, mate.
It's only special because of the incredible love that the people have got for our football club, and when I stood on county rd, quietly watching the absolute passion of Evertonians of every different age group last Sunday, it was very hard to the fathom, that the team was in a relegation battle.
A brilliant from the heart read Danny – and to every single Evertonian who went through every single emotion leading up to last Sunday – YOU DID NOT DESERT US MY BROTHERS IN ARMS💙

Brian Harrison

9 Posted
04/06/2023 at
10:25:23
Danny
I can empathise with the mixed messages you got from your wife to your brother, and I guess you were even looking for positive signs from your dogs that everything would be OK. My 2 sons were both convinced some weeks back that we were gone, but I reminded them that I had seen us in even worse positions and escape, there is just something about this club and its supporters that comes together more so in adversity than in the pursuit of trophies that wont allow this club to go down.
But I do hope we don't test my theory again in the near future, as I think we would all like a very boring mid table finish next season.
Obviously next season is going to be very emotional with us playing our last game at Goodison, and I don't think any of us could stand that and a relegation battle next season. I think we all need the close season to recharge and go again next season. I was in the lake district yesterday and had absolutely no interest in watching the Cup Final, I just cant watch any football at the moment its amazing what following Everton can do to you.

Dave Abrahams

10 Posted
04/06/2023 at
12:07:11
Do you ever ponder Danny how hard you work getting to and from all those games you follow Everton, the planning, early starts,going from station to station, throw a few air journeys in, the worry and fret this causes you before you add the worry and fret of how we are going to perform, I know following the Blues means everything to you but like most of us you don't get much back in terms of joy from supporting our team, I worry and fret like yourself but from the comfort of my well worn armchair, I've got to put my hands up to you Danny and would love the club to do more and show some appreciation to the fans who follow the club through thick and thin for the sheer love of Everton FC while travelling thousands of miles at all hours in all weathers, amazing the lot of you, where's that bleedin' rainbow at the end of this?
---
How to get rid of these ads and support TW
---
---
© ToffeeWeb
Video Grand Commander – Journey to Wherever We May Go