WATCH: King Charles's surprising reaction to David Beckham's gift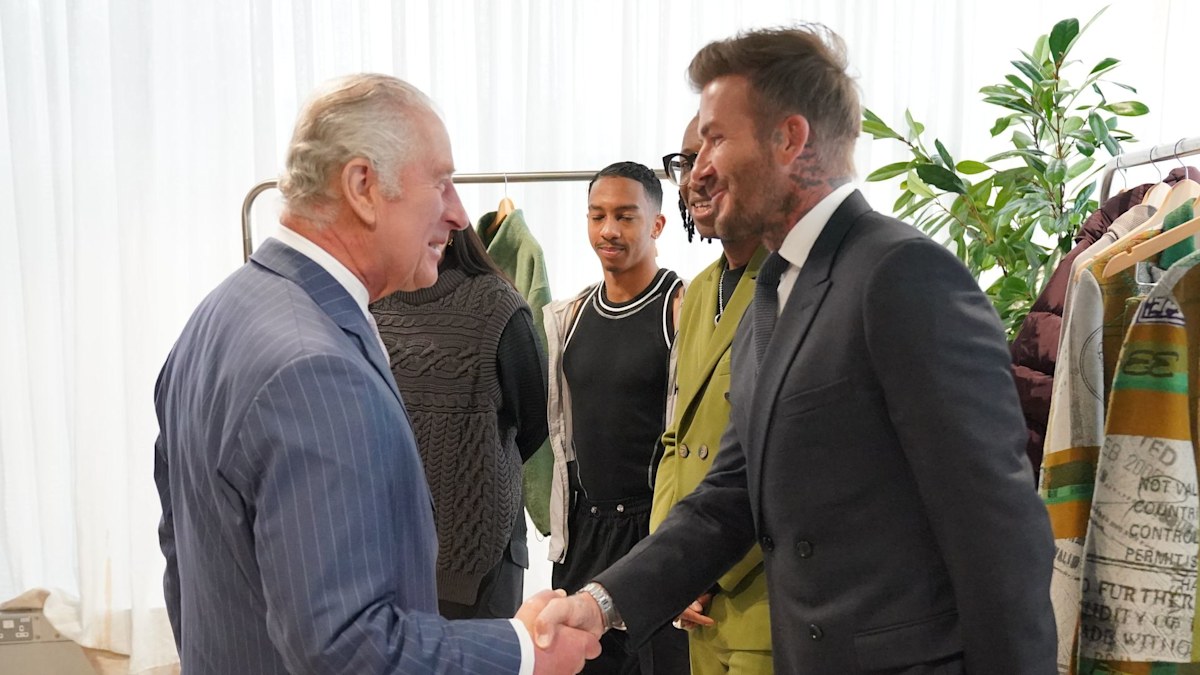 King Charles received a jar of home-produced honey from David Beckham as the pair attended an awards ceremony celebrating British fashion on Thursday.
The sweet moment was captured on camera as the former England football captain was introduced to the monarch.
Sports star David, 48, is said to have fallen in love with beekeeping during lockdown and built a £500 hive in the garden of his Cotswolds home.
See how the King reacted to David's homemade gift in the clip below…
Charles, 74, visited the 180 Studios art gallery in the Strand to present the Queen Elizabeth II Award for British Design.
As the British Fashion Council's ambassadorial president, David showed the King items from the organisation's New Gen initiative, which supports emerging talent.
Ahead of meeting King Charles, the father-of-four said: "Obviously it's been a big few weeks for His Majesty and the family but we are all very excited about being here today.
"It will be a pleasure to meet our King today. I have always been a huge royalist and I was brought up to love the royal family.
"Fashion secretly has been a part of my life for many years – even when I was a young boy I always liked to dress in things that were different and different hair styles as you've seen over the years."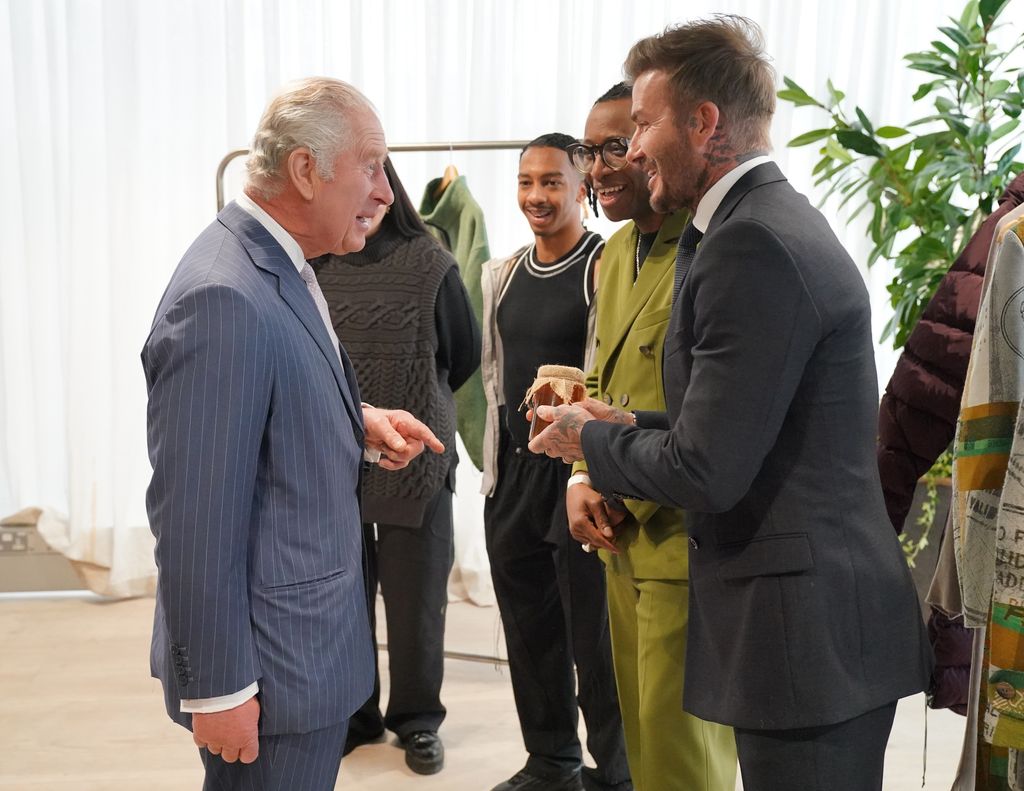 David gifted the King a jar of home-produced honey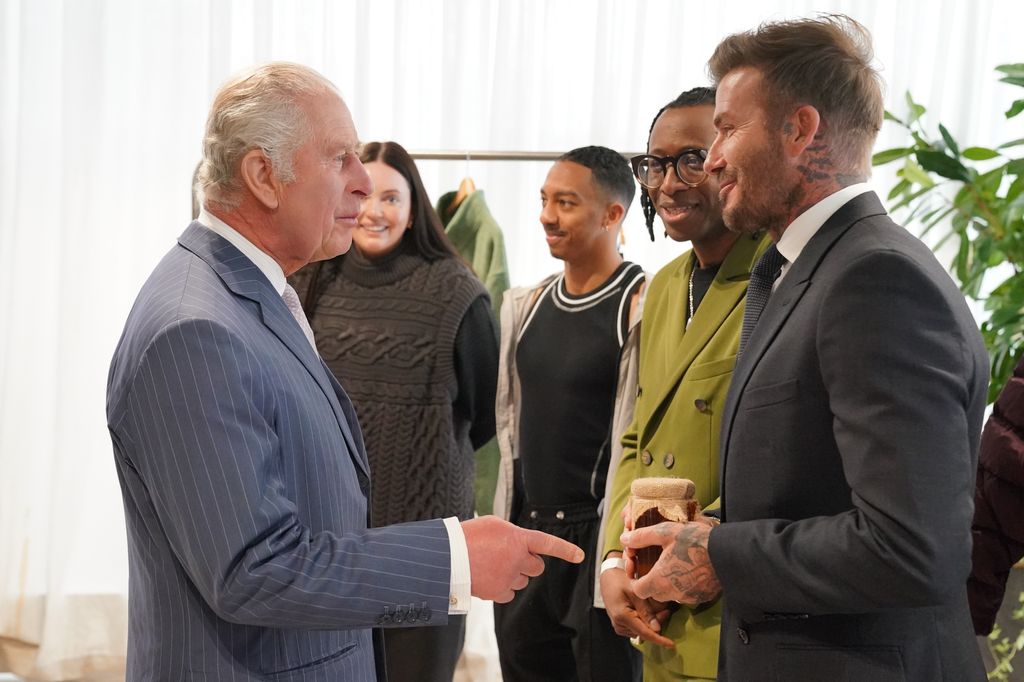 David brought a beehive for his Cotswolds home
This year's award was given to Sierra Leonean designer Foday Dumbuya, founder and creative director of fashion label Labrum London.
David and his wife, fashion designer and former Spice Girl, Victoria Beckham, attended the royal weddings of Prince William and Kate Middleton, and Prince Harry and Meghan Markle in 2011 and 2018, respectively.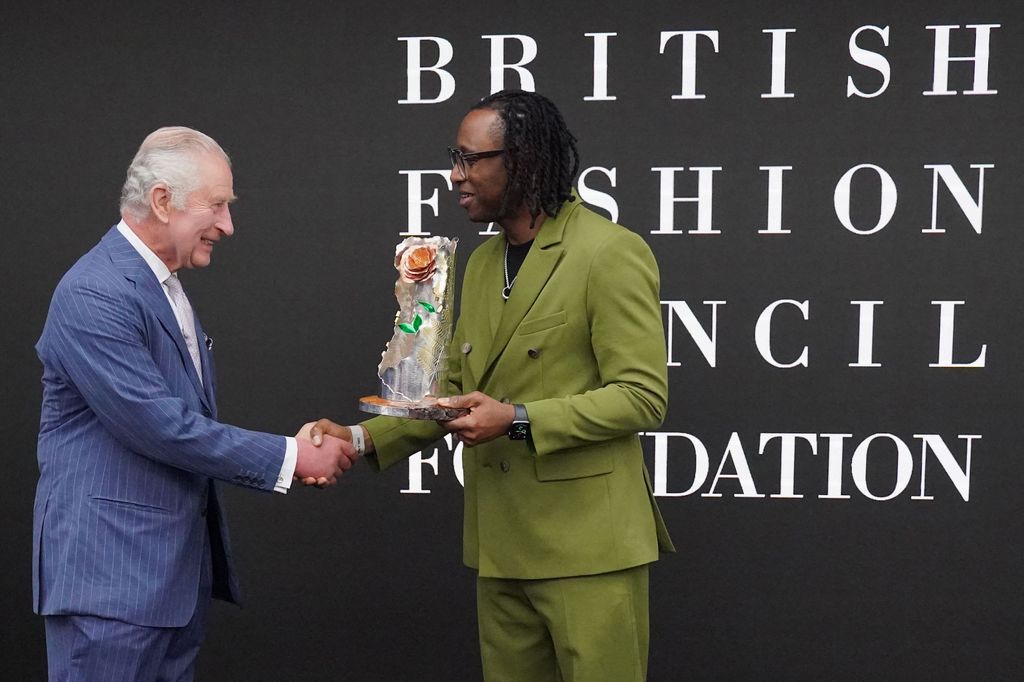 The King presents Foday Dumbuya with the Queen Elizabeth II Design Award
The former footballer was widely praised last year after he queued for 13 hours to see the late Queen Elizabeth II lying in state at Westminster Hall following her death, after refusing opportunities to skip ahead.
David was made an OBE in 2003 and received the honour for his services to football, and over the years has been involved in the Queen's Young Leader Award, which was established in 2014.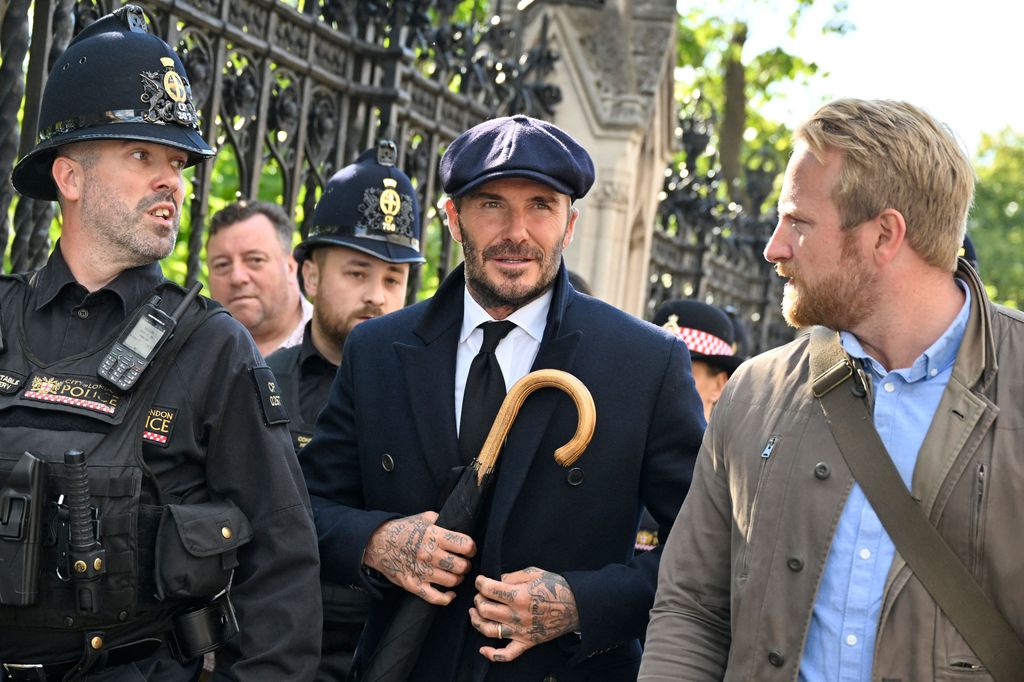 David queued for 13 hours to see the late Queen lying in state
Speaking after paying tribute to the late Queen, he said: "Anytime throughout my career I've been asked to do anything regarding the royal family, her majesty, the princes, our King now, I have always been very willing to do that.
"I grew up in a family that were royalists. Today I think back to my grandparents because if my grandparents were alive they would have been here, so it's nice to be here to celebrate with everybody the life of Her Majesty and her legacy that she leaves."
David and Victoria tied the knot at Luttrellstown Castle in Ireland on 4 July 1999, with their eldest son, Brooklyn, who was four months old at the time, as the ring bearer.
The couple are also parents to Romeo, 20, Cruz, 18, and 11-year-old Harper.
LISTEN: Prince Albert reveals his twins' thoughts on King Charles coronation 
Make sure you never miss a royal story! Sign up to The Royal Explainer newsletter to receive your weekly dose of royal features and other exclusive content straight to your inbox.
Video King Charles Meets David Beckham at Fashion Design Award Ceremony