Victoria Beckham looks unrecognisable with super short blonde hair you need to see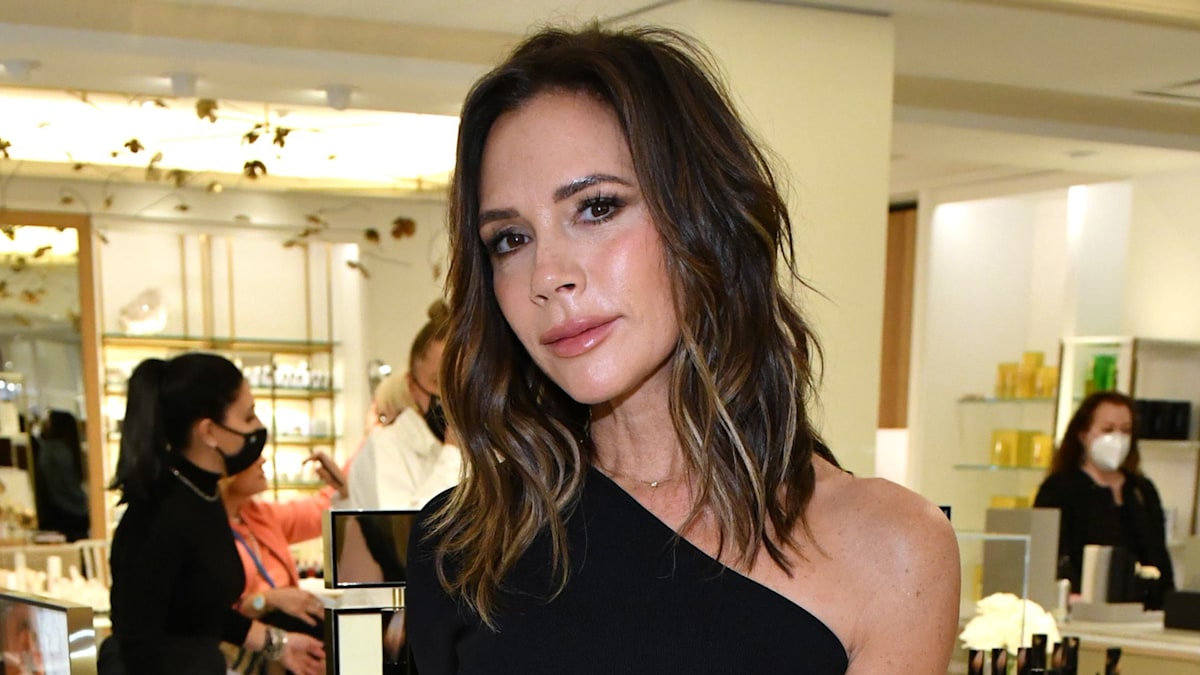 Victoria Beckham has experimented with several different hairstyles over the years – but her latest new 'do is her shortest yet! 
The 49-year-old looked unrecognisable rocking a blonde pixie cut with a wispy fringe that beautifully framed her chiselled bone structure. Giving a nod to her 'Posh' alter-ego, Victoria added a pair of oversized black sunglasses and pouted for the camera. 
Taking to her Instagram Stories, Victoria showed off her stunning transformation that no doubt made her followers look twice – but it appears she didn't fully commit to her bold new look.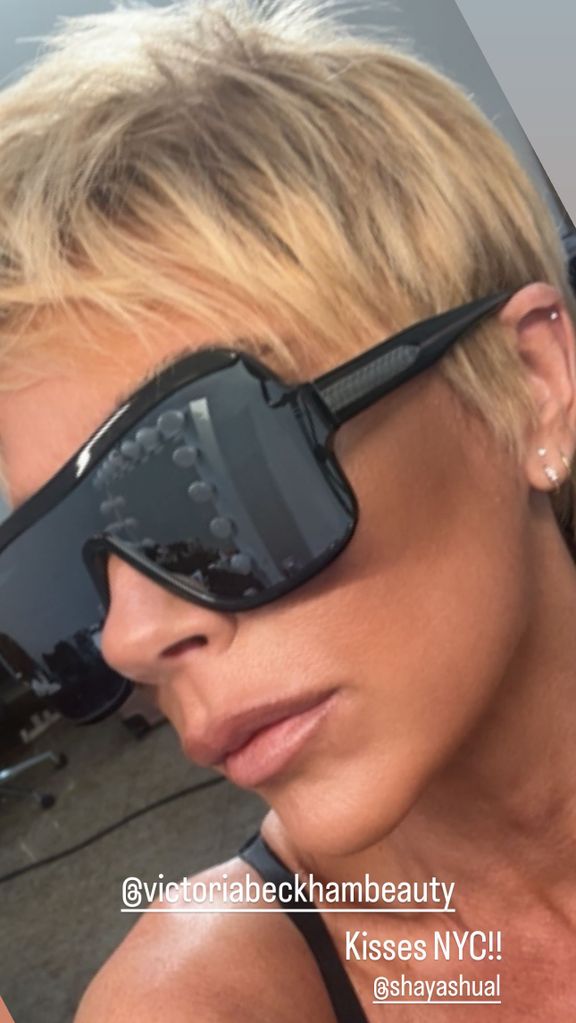 Victoria rocked her shortest hairstyle yet for a Victoria Beckham Beauty shoot
The mum-of-four revealed she was on a shoot for her Victoria Beckham Beauty line, so it's more than likely that she opted for a wig to temporarily change her appearance as in a photo shared just moments before, she was sporting her usual long dark hair. 
Victoria's striking new photo comes after she marked her dad Anthony's birthday on Thursday with a carousel of images that left many of her fans divided. One of the photos was taken on Brooklyn Beckham and Nicola Peltz's wedding day in 2022, with the fashion designer standing in the middle of her parents looking very glamorous.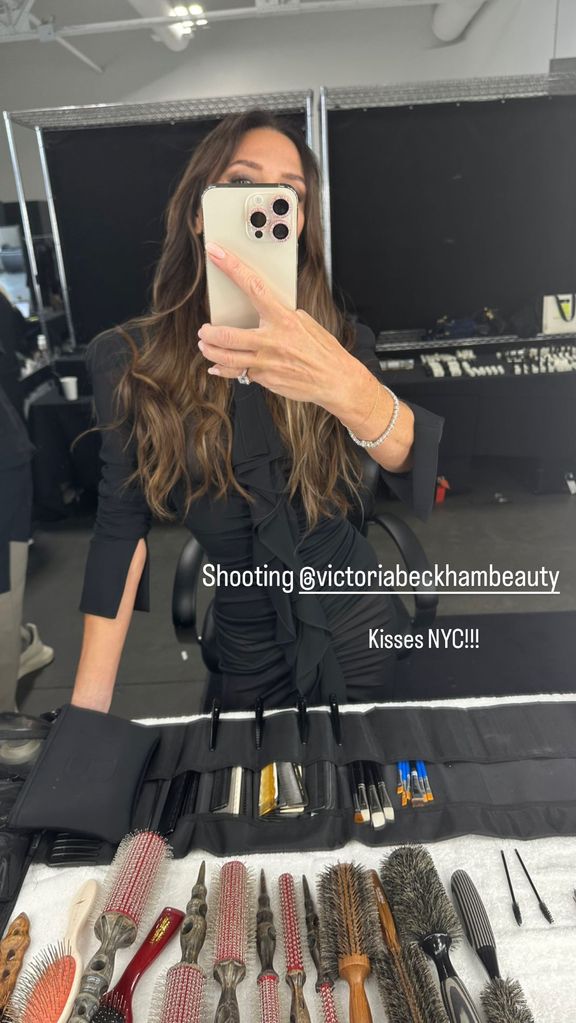 Victoria showed off her usual hairstyle moments before her bold pixie cut photo
"Happy birthday to the best dad in the world," she said in the caption. "We all love you so much! Kisses xx." Her post got fans talking with many split over who Victoria takes after in the looks department. "You do look like dad a fair bit but I do see a little of mum too," wrote one fan while another said: "You are very much like your dad." A third post read: "Wow didn't realise how much you look like your dad, when he was younger." 
Others were quick to notice how much the former Spice Girls star shares an uncanny resemblance with younger two sons, Romeo and Cruz. "You exactly look like Romeo and Cruz," remarked one follower, another stated: "Omg in one of the photos you look a lot like Romeo."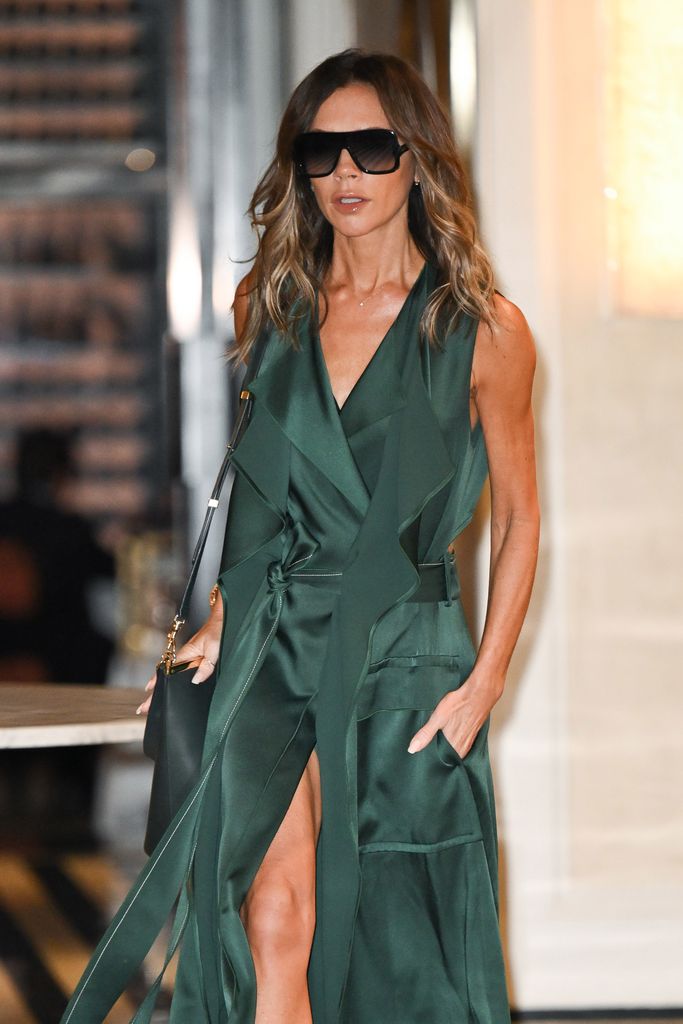 Victoria typically favours longer hair with a caramel hue
Among the photos was a behind-the-scenes picture from David Beckham's father Ted's wedding with longtime partner Hilary in December 2021. Victoria looked beautiful in the photo wearing an elegant forest green maxi dress with a sultry chain-print detail. 
It featured long sleeves, a figure-skimming silhouette and a cold-shoulder detail which was visible as she smiled back at the camera while dancing with her dad. He wore a white shirt, a dapper suit and a pale blue tie as he celebrated inside the wood-panelled room with vintage red and cream carpets.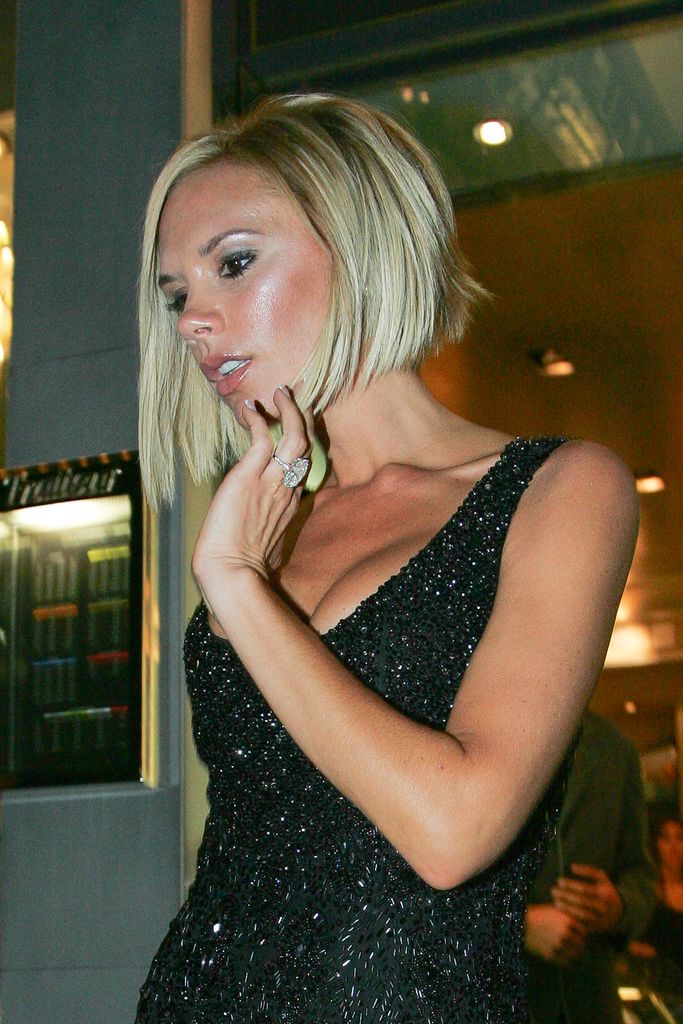 Victoria is no stranger to blonde hair
Victoria shared a better look at her wedding guest dress at the time, posting a family photo at Christmas with her husband David and their four children Brooklyn, Romeo, Cruz and Harper. While all of the men wore similar black suits with different ties, including best man David, Harper stood out in her cute bridesmaid dress. 
The now-11-year-old wore a blue velvet dress with an A-line skirt and a white cardigan with her hair in curls. Meanwhile, the bride looked beautiful in a white tweed jacket with sparkly buttons and long sleeves which was visible as she posed next to her new husband Ted and son-in-law David.
See more photos of Victoria's ever-changing hair below.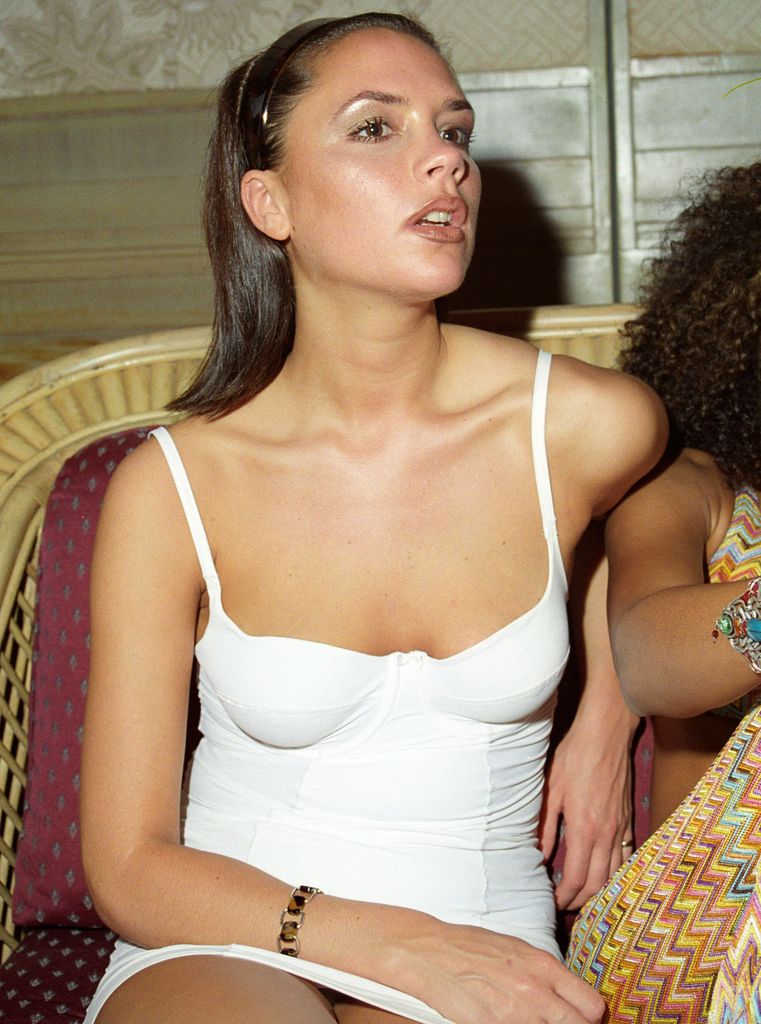 Victoria burst onto the music scene in 1997 with this simple short 'do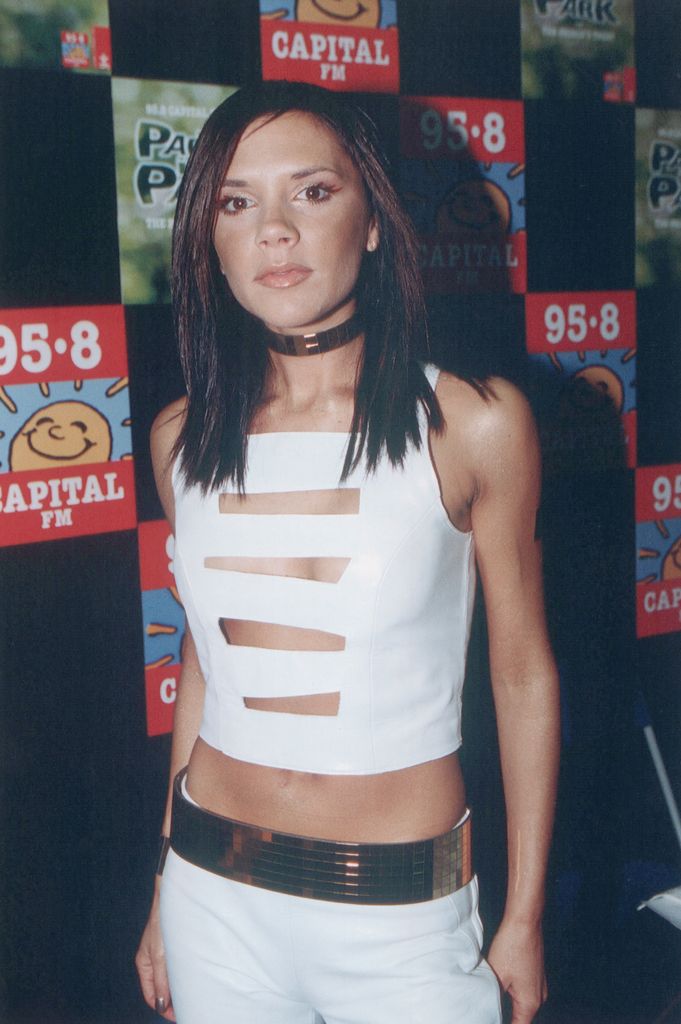 Victoria experimented with red undertones during her solo career
Victoria rocking a slightly longer pixie cut during London Fashion Week in 2000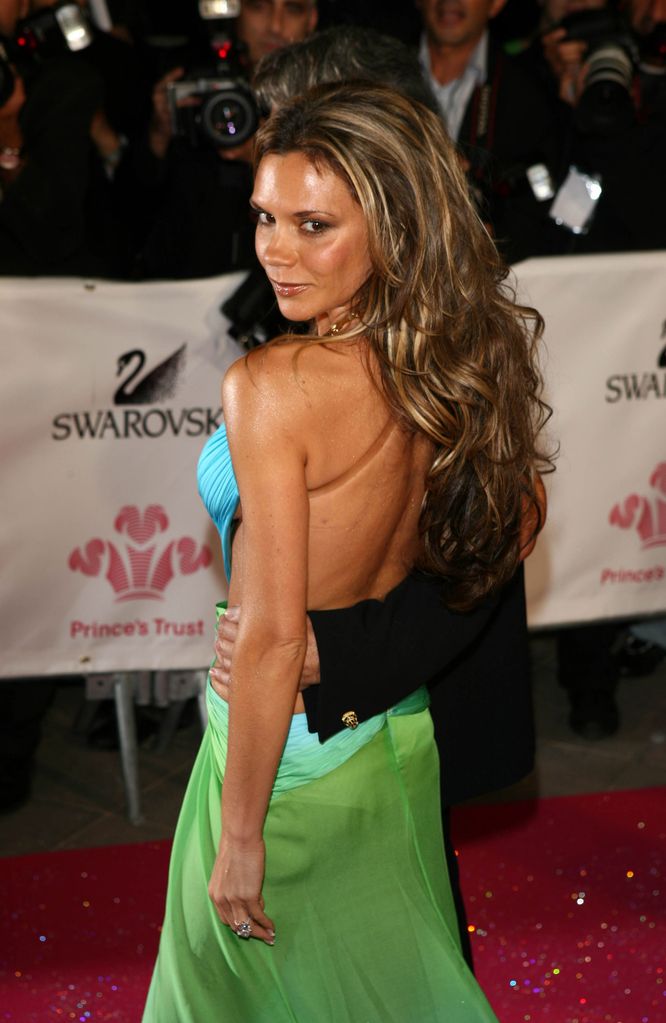 Victoria has also experimented with hair extensions
Victoria has been blonde many times over the years
Want to keep up to date with the latest stories? Sign up to our HELLO! Newsletters today.
Video Victoria beckham short blonde haircut