Top targets analysis: Who is the best striker fit for Manchester United?
More big chances created this season than Arsenal. Underperforming expected goals by almost eight. Only the eighth-highest number of goals in the division and many injuries to contend with.
To say that Manchester United need a striker would be akin to saying that Glazers have been bad for the club, i.e., a massive understatement.
The truth is, another season without a prolific No 9 could actually spell doom for Erik ten Hag at Old Trafford. Therefore, it is no surprise that the club is linked with a litany of strikers.
From the flavour of the season in Victor Osimhen, to the Premier League-proven Harry Kane, or the new kid on the block Goncalo Ramos, there isn't a market United aren't looking at.
Here's a look at the top strikers who Manchester United are linked with, and why/why not their signing makes sense:
All xG figures courtesy of UnderStat
1- Victor Osimhen
The current Capocannoniere leader in Serie A has become one of Europe's most sought after strikers. Bought from Lille in Napoli's record deal worth almost £70 million, Osimhen broke through after showing promise in his first two seasons at the club.
23 goals and four assists in 28 league appearances tell their own story. However, it is an all-round play that has turned eyeballs. Osimhen is an able dribbler, a threat in the air, a willing runner in channels, and combines great pace with clinical finishing. Furthermore, at just 24-years-old, he has his best years ahead of him.
To add to that, his 23 goals have come from an xG of 23.86, stressing his knack for being at the right place at the right time in the box to be on the end of high-quality chances. Good strikers generally start overshooting their xG. When that clicks for Osimhen, he'll be a force to be reckoned with, if he's not already.
This transfer would be a no-brainer for Manchester United if not for Aurelio de Laurentiis, the Napoli president. Laurentiis is an infamously tough negotiator who has already announced he won't sell Osimhen.
Due to United's sticky situation with Financial Fair Play, that is an unrealistic amount. Osimhen wants to play in the Premier League, but due to Napoli winning the title this season and all the club has also done for him, it is unlikely he forces a move.
Therefore, he might be the dream target, but it's increasingly looking like he's not the realistic target due to Napoli's firm stance. Talking of firm stances and tough negotiators-
Player Quality- A
Player Potential- A+
Transfer cost- B
2- Harry Kane
There can't be much said about the qualities of Harry Kane that football fans, especially United fans, don't know already. Kane is close to becoming Premier League's all-time top scorer while playing for a Spurs squad that relies on him being the scorer and creator-in-chief.
Even in their current wretched season, Kane has scored 26 goals in the Premier League. Kane will turn 30 in July, however, his game is beautifully poised to age gracefully. With his advancing age, he has mastered the art of coming deep and finding runners around him. Harry Kane's xA (expected assists) this season is 7.17, from which he has managed only three assists, showing how wasteful his teammates have been.
Kane combines this playmaking ability with a guarantee of goals. Combine that with him being a model professional, Premier League-proven, at the peak of his powers, and Spurs' predicament, it is easy to see why United would be interested. Kane's contract expires next year so getting him has never been easier.
However, with Daniel Levy, even "easier" is more difficult than dealing with other clubs.
Reports say Levy is reluctant to sell Harry Kane and a price tag north of £100 million has been quoted. While this deal would still make sense, you never know with Daniel Levy and his tendency to drag deals till the end of the window. United's need for a forward is so urgent that a transfer saga is the last thing they need. However, if there's even the slightest hint that Kane is available and willing, United should be all over it.
Player Quality- A+
Player Potential- A
Transfer cost- A-
More Stories /

Latest News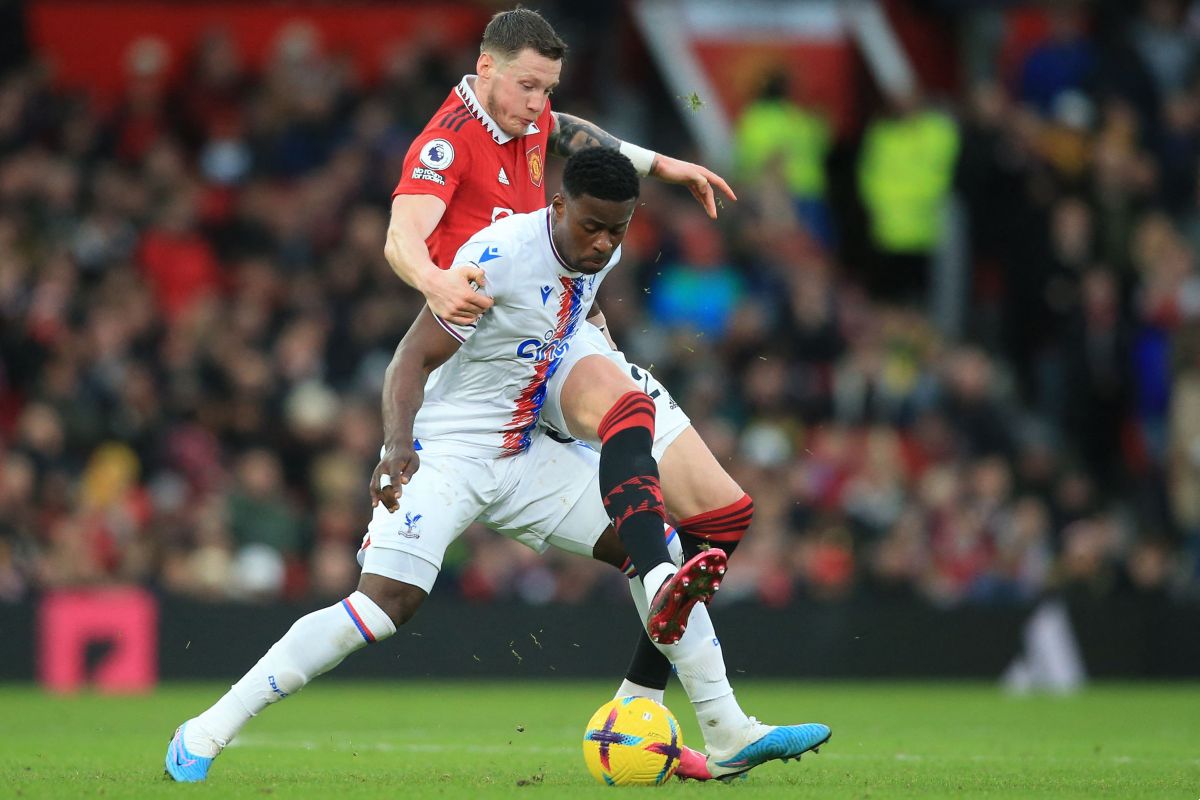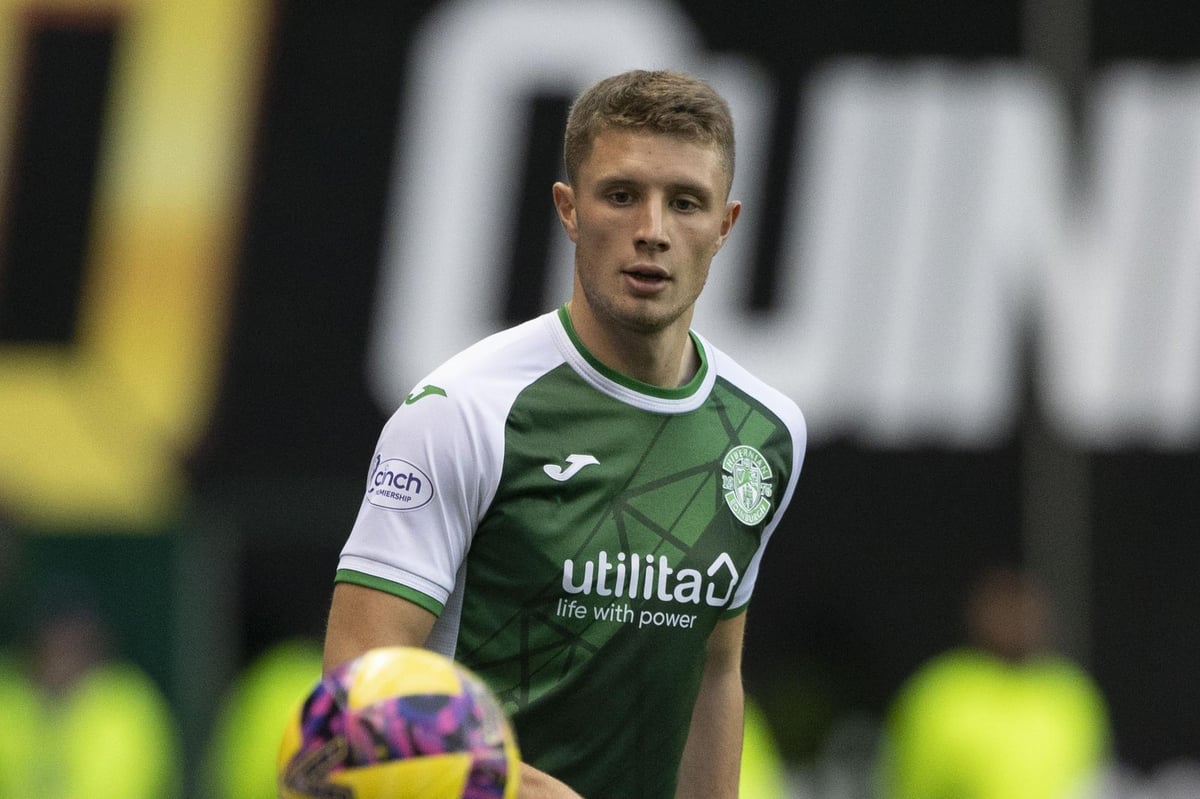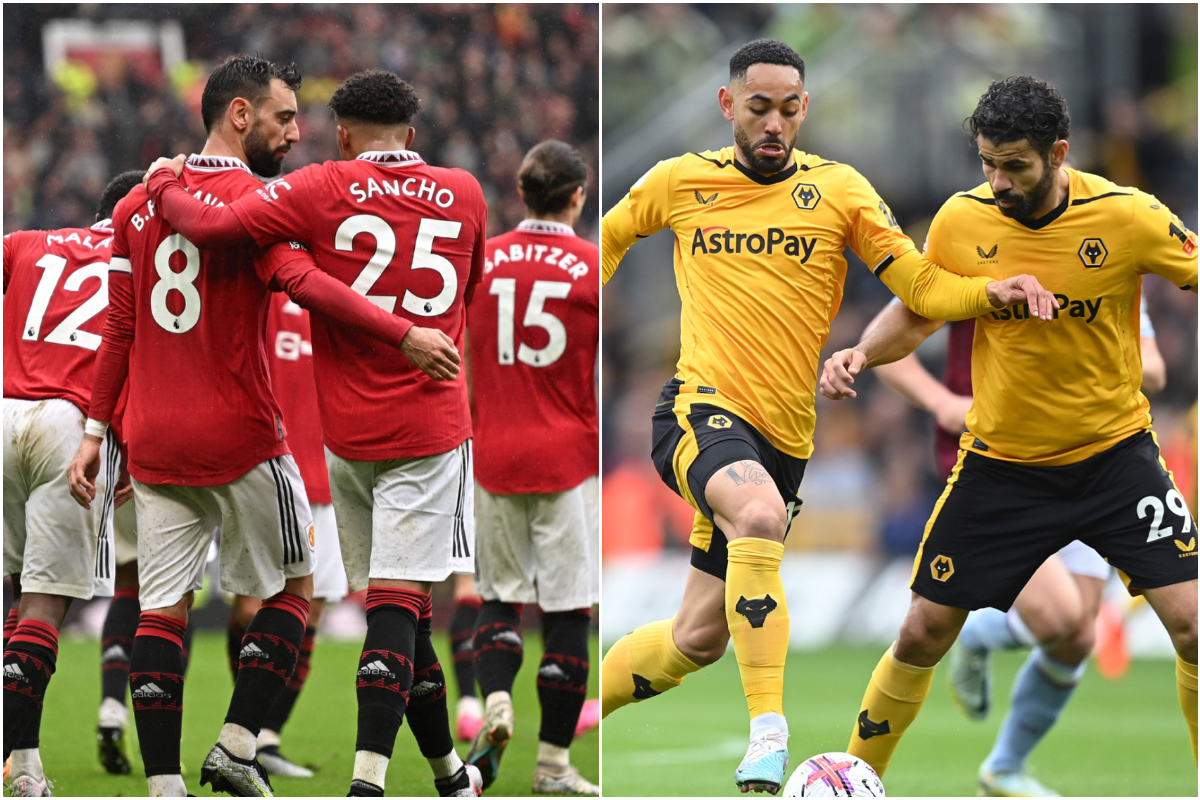 3- Randal Kolo Muani
Harry Kane is what Randal Kolo Muani could be in the future. 13 goals and 12 assists in 29 league appearances have seen the France international break out in a big way this season. Unlike others mentioned on the list, Kolo Muani is versatile. He is able to play on either wing, although his preferred position is as a centre-forward.
Muani is not prolific right now, but he has still exceeded his xG of 12.86. At Frankfurt, he carries the creative burden as well, like Kane at Tottenham. He leads both, their goals and assists chart by a long distance. With international experience also under his belt at just 24, Kolo Muani can be the ideal centre-forward for a pressing team in the future.
If United are looking for a project who can continue to develop with them, while providing the goods now, Kolo Muani is the choice. There are concerns over the price tag here as well but Bundesliga clubs are generally open to negotiation if there's sufficient interest.
Of all names, mentioned here, Kolo Muani carries the most risk in context to his transfer fee. However, it is a high-reward bet. If he can continue to improve and take to PL well, United will have a complete centre-forward on their hands who they haven't had since Wayne Rooney was doing the running for Cristiano Ronaldo and Carlos Tevez.
Player Quality- B+
Player Potential- A
Transfer cost- B
4- Goncalo Ramos
The last time United bought from Portugal, it went pretty well! Bruno Fernandes's performances will give United a lot of confidence in Goncalo Ramos' chances of flourishing in the Premier League.
With 17 goals, six assists, and a bucketload of highlight-worthy moments on his resume already, Goncalo Ramos is the flavour of the season. At just 21, this is Ramos' first big season in professional football. While he has always been a highly-touted prospect, he has unlocked another level to his game.
An apt comparison would be to a Roberto Firmino-type player but more prolific. Considering scoring regularly has been Roberto Firmino's one big deficiency, that is a tall compliment for Ramos.
He'd be ideal for Erik ten Hag's teams who like to press from the front and defend with 11 men. He can hold up the ball well in the buildup phase, has an absolute howitzer of a shot in him, and isn't afraid to put his body where it hurts to get the goals.
While Ramos does need to be more clinical (17 goals from 18.5 xG), the fact he is getting those chances means he has the difficult part covered. With proper coaching Ramos can develop into a clinical striker who guarantees 20-25 league goals a season. Only worry is Benfica's asking price for him.
Player Quality- B+
Player Potential- A-
Transfer cost- C
5- Rasmus Hojland
If not Haaland, then Hojlund? The Danish wonderkid is the type of player that a team like Brighton would sign and the top-six clubs would be all over in 2 years when he's banging in the goals for Brighton.
If United are to start running ahead of the curve, they need to make these signings. Hojlund's current season at Atalanta is his first in a top-5 league. Seven goals and two assists in 28 appearances, but the 20-year-old passes the eye test with flying colours.
Standing at 6'3″, he runs like a freight train, bosses aerial duels and is a good old-fashioned No 9 who hangs in the box to finish chances regularly. He has drawn comparisons to Erling Haaland because of their similar playing styles.
Both like to run the channels, and have great pace and agility in a body so big it should be illegal in the laws of physics.
At United, he will have the advantage of working with a great coach who can add facets to his game. Meanwhile, as Marcus Rashford carries the talismanic burden, Hojlund can develop while contributing to the team as well.
Hojlund is on the path to superstardom. Will it be at United? The club should try their all to ensure that it is.
Player Quality- B-
Player Potential- A
Transfer cost- A-
6- Ivan Toney
Now comes the budget option. All the players mentioned above are likely to cost north of £100 million, with the exception of maybe Hojlund. However, Ivan Toney provides almost a similar output of goals as Kane (20 in the league), while being three years younger.
There are questions about whether Toney's game is polished enough to lead the line for an elite club. However, Toney's club career has been a tale of him raising his game to match the standard around him. More importantly, Toney has that personality and grit that Ten Hag looks for in signings.
He bosses the game aerially, which would give Ten Hag the option to go long as he has done regularly against pressing teams this season. He is a nightmare for opposing centre-backs due to his physical style of play and endless running. If Toney does manage to achieve another leap, then he might just be the smartest investment on this list. Toney's contract expires in 2025 but Brentford might be more willing to let him go as he has been a faithful servant to the club.
Player Quality- B
Player Potential- B+
Transfer cost- A (unlikely to move this summer)
7- Vitor Roque
If the performances of Vinicius Jr and Rodrygo have shown anything this season, it is how smart Real Madrid were in securing their signature straight out of Brazil at a young age.
Vitor Roque is touted as a talent of a similar level to Vinicius Jr. Plying his trade for Athletico Paranaense, the vultures have already started circling. Barcelona have made him a priority target and Real Madrid have been credited with an interest as well.
Due to the Brazilian players' tendency to play for either of these clubs, it is difficult to see a scenario where he ends up at Manchester United. However, if the club gets any indication that a deal is possible, then Roque would be a worthwhile long-term investment.
Click here for an in-depth Vitor Roque analysis.
Player Quality- C
Player Potential- A
Transfer cost- N/A (unlikely to move to United)
8- Evan Ferguson 
Brighton's starlet has burst onto the scene this season under Roberto de Zerbi and shows no signs of stopping. Still just 18, the Ireland international has four goals and two assists in just 644 minutes of league football this season.
Ferguson's football maturity belies his young age. He already has the ability to link up play with smart through balls after holding up the ball. His goals have come in the six-yard box which shows he has the anticipation and composure to put away chances with aplomb.
Ferguson signed a new contract just this season which ties him to Brighton till 2028. However, if he keeps improving and bettering his figures, it is a guarantee that he won't see out his contract. Manchester United were credited with an interest before the extension but a summer move is unlikely now. However, with age on his side, don't rule out the prospect of him rocking United's red sometime in the near future.
Player Quality- C+
Player Potential- A-
Transfer cost- N/A (Unlikely to move this summer)
So, that's all the major strikers Manchester United have been linked to so far. There are others, like Marcus Thuram, Jonathan David, and Santiago Gimenez who are interesting option but it is unlikely any of these players are walking out at Old Trafford at the start of the next season.
Who do you think is United's best option for the striker position? Let us know in the comments section below.
Video Ten Hag's TOP 5 Striker Targets! Man Utd News