Top five youngsters to watch out for at U-17 Euros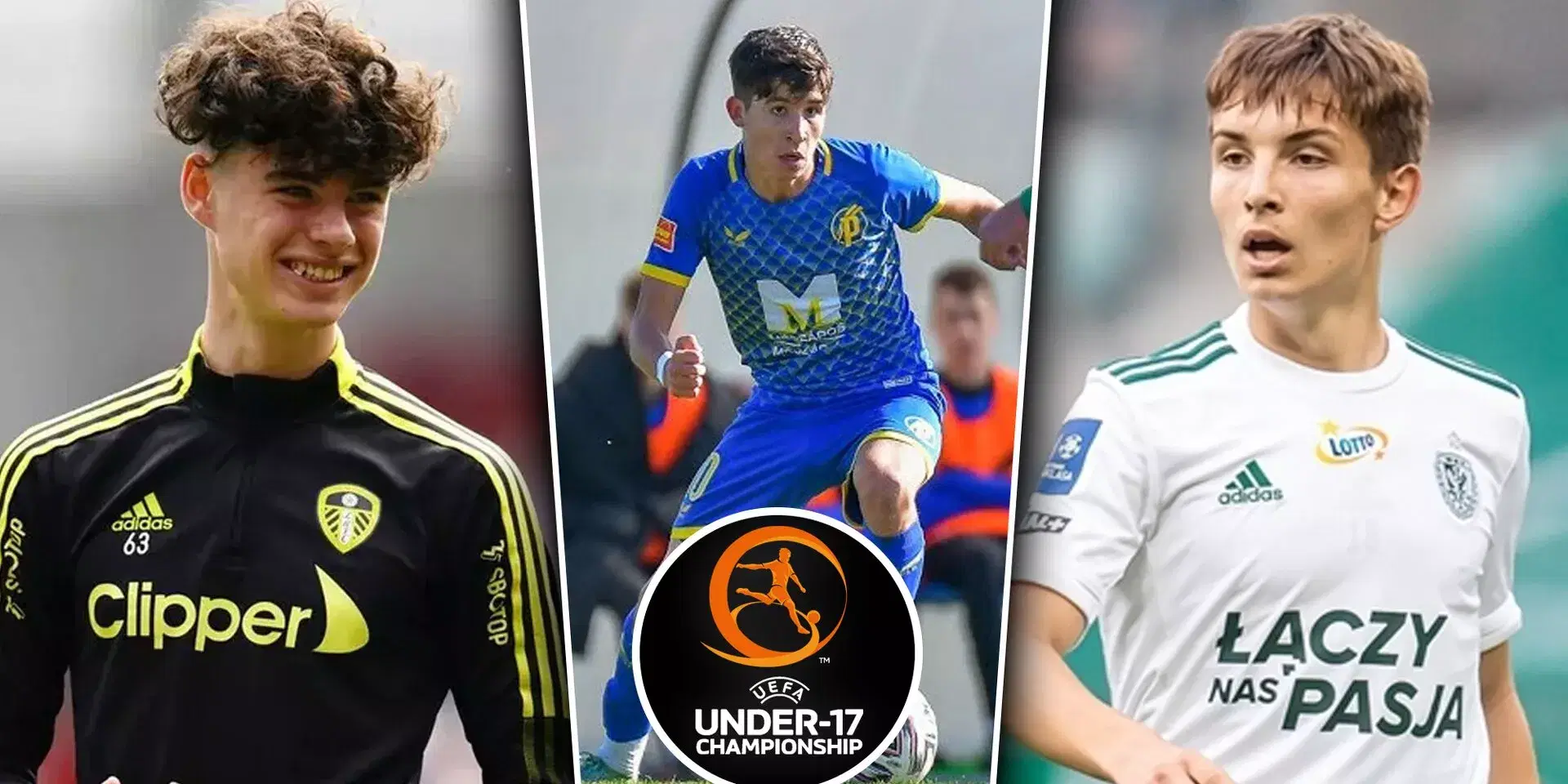 These players have a very high ceiling and are brimming with potential.
The UEFA European U-17 Championship (U-17 Euros) has been a captivating platform for all the youngsters, it celebrates immense talent and potential of young footballers on the European stage; with the world's eyes fixed on this tournament, it serves as a stepping stone for emerging stars.
This competition brings together the best players under the age of 17, representing their respective nations. It is not only a spectacle of high-level competition but also a glimpse into the future of football, talent is nurtured, dreams become true and new rising stars are born.
Get ready to witness the emergence of these five young stars as they shine brightly at the U-17 Euros, leaving a lasting impact on the world of football.
5. Goncalo Ribeiro – 17
The Portuguese professional footballer is a goalkeeper who plays for Porto B in the Liga Portugal 2, he signed his first professional contract with Porto in April 2022 until 2026.
He has played 7 games for Porto B this season. In August 2022, he became the youngest-ever player in Liga 2 history; he was also named Porto's Young Athlete of the Year in December 2022.
4. Martim Fernandes – 17
Martim Fernandes is a 17-year-old right-back from Portugal, who has a contract with FC Porto until 2025. His playing style is similar to Croatian legend Darjio Srna.
Martim is the only player in Portugal's squad who has already represented his country in the competition which was held in Israel. His experience in this competition might prove an important tool for Portugal's success.
Trending World Football Articles:
3. Archie Gray – 17
Archie Gray is an English professional footballer currently playing as an attacking midfielder for Leeds United. Son of former footballer Andy Gray, Archie has been on the lips of every Leeds fan.
Therefore, he became the youngest player to feature in a Premier League squad in 2021. The right-footed midfielder will look to impress more scouts and make his way into the elite clubs of Europe.
2. Martin Kern – 17
Martin Kern is a 17-year-old midfielder who plays for Hungary, the host nation of the tournament; he would like to leave a mark on his home turf, the left-footed defensive midfielder plays for Puskas Akademia.
He can dictate tempo, be the 'orchestrator', and perform at all midfield positions. The left-footer loves to operate from the left side, he can operate with his weaker right foot as well and possesses good close control and footwork in tight places.
Related News |ARTICLE CONTINUES BELOW
1. Karol Borys – 16
Borys, 16, is a Polish footballer who plays for Slask Wroclaw, the Polish side. He is a highly-rated midfielder, who was called up by Manchester United for trials, who were then under Ralf Ragnick.
Since then, he has been on the list of top clubs and continuously knocking on doors of the Europe's best teams. He is one of the stars to look out for in this competition, he been termed as a "gem" in Poland.
For more updates, follow Khel Now on Facebook, Twitter, and Instagram and join our community on Telegram.
Video HIGHLIGHTS | Poland MU17 5-1 Ireland MU17 | UEFA European U17 Championships