TalkSPORT pundit urges 'really talented' Arsenal star to have his 'best pre-season'
Arsenal youngster Emile Smith Rowe has been urged to have his best-ever pre-season to make up for his struggles last year.
Pundit Tony Cascarino was speaking about the 22-year-old on TalkSPORT (18/6 7:37am) ahead of the Under-21 European Championships.
Despite being a full England international – and over 21 – Emile Smith Rowe has been included in the Young Lions squad.
Given his lack of minutes this season, improving his fitness over the summer may be no bad thing.
Smith Rowe was unable to start a single Premier League match for the Gunners last season.
He came off the bench on 12 occasions and recorded a couple of assists too.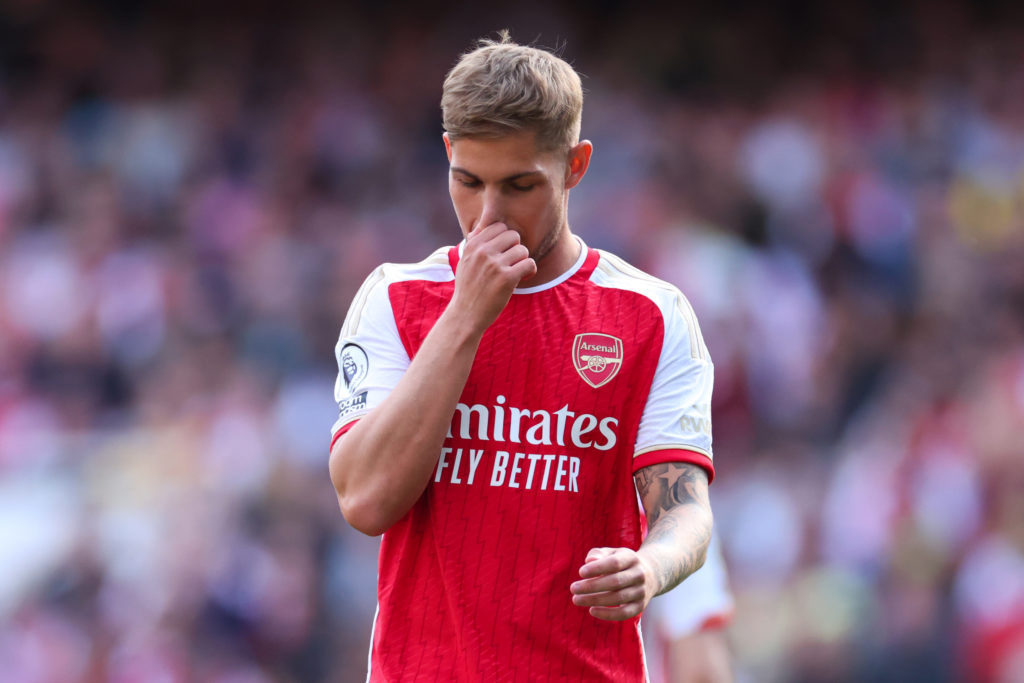 However, even when fit Mikel Arteta wasn't in a position to drop the likes of Martin Odegaard or Gabriel Martinelli from the starting line-up.
Cascarino has been raving about Smith Rowe and how talented he is.
He's been urged to put this season behind him and forget about it due to his fitness issues.
Smith Rowe will know how important this pre-season is for his Arsenal future.
He's been given another season to prove his worth to the club, but may not have much longer than that to highlight his potential.
Arsenal star Smith Rowe urged to have best ever pre-season
Talking about the three-time England international, Cascarino said: "I really feel he's a player that could emerge again because he's a really talented boy Emile Smith Rowe.
"He's got a great eye for a goal and he was blighted by injuries last year.
"I think he'll re-emerge, I think he's still got a future at Arsenal. I think there's a real talent there and some people go ahead of you at times and for certain reasons, he's suffered enormously with injury last year.
"Emile Smith Rowe is too good of a player, I bet if Arsenal didn't want him there would be plenty of clubs that would take him in the Premier League."
"He's Arsenal through and through, he's got a great feeling with the club, everything is on his side.
"He's not done, he's too good of a player and he's got too much potential and I really hope he has the best pre-season because Arsenal have got a talented lad there."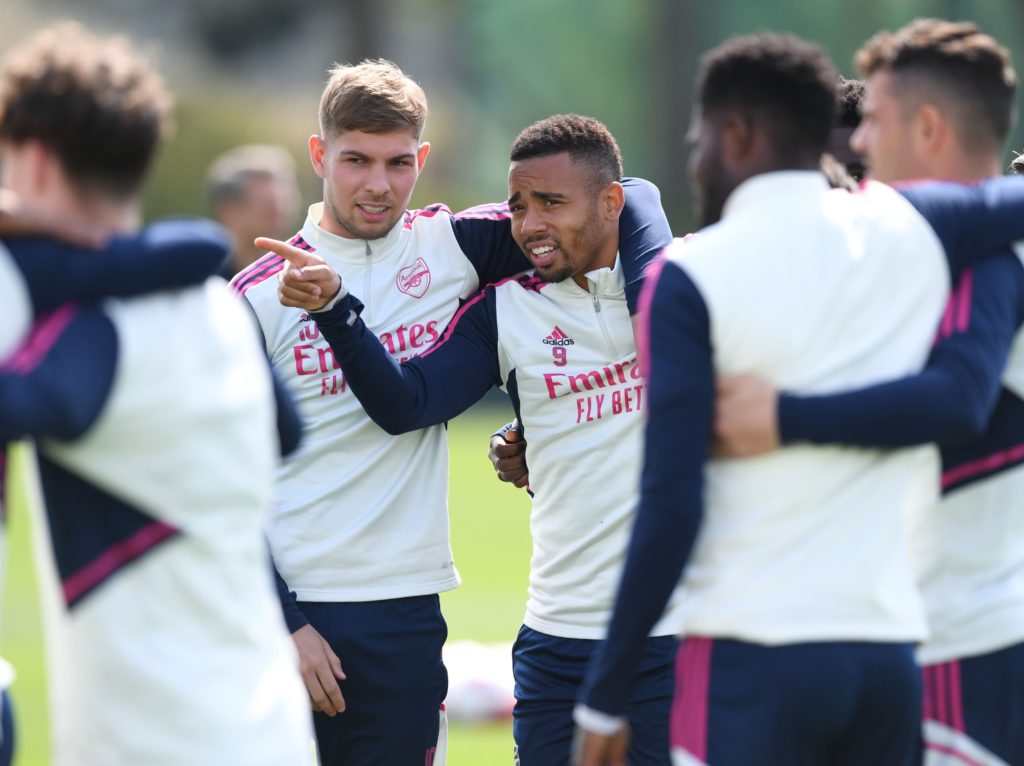 Smith Rowe is already doing extra training sessions to prepare for his return to pre-season with Arsenal.
Although playing for England this summer should benefit him, there may also be a lingering worry about getting injured again.
The 22-year-old has heaps of potential, but the potential arrival of Kai Havertz isn't good news for his future at the club.
The versatile German would create even more competition in Arsenal's attack.
Smith Rowe needs as many minutes as possible and may have to consider an exit if his game time is about to be reduced even further.
Related Topics
Video HE'S REALLY IMPORTANT! 🤩 Martin Keown DEMANDS that Arsenal secure the future of William Saliba!