TalkSPORT pundit slates Mikel Arteta for what he did with Arsenal at Bournemouth
Arsenal continued their fine form this season with a more than comfortable win against Bournemouth in the Premier League yesterday.
The Gunners romped to a 4-0 win as Mikel Arteta's side put a raft of injury issues behind them to show they're very much in contention to win the big prize this season.
Of course, those injury worries hanging over them could have been a problem on another day. And according to TalkSPORT's Perry Groves, it was a bit baffling as to why Mikel Arteta left his top players on the pitch when the game was so comfortable.
Perry Groves criticises Mikel Arteta for leaving key players on v Bournemouth
Speaking on TalkSPORT earlier today, Groves praised Arsenal for being so good but at the same time, was baffled by Arteta's decision to leave his key players on with the game wrapped up.
"You go 3-0 up and away from home, and supposedly you've got three or four players carrying injuries. Then Saka, Jesus, Saliba, I think the ones who were rumoured to be carrying injury, just get them off the pitch, the game's won," Groves said.
"Get them off the pitch. Saka then goes in for a block tackle and then it's the same injury as before, but he shouldn't have been on the pitch, and all Arsenal fans are thinking why. I know he didn't want to come off. But you say I don't care if you want to come off or not."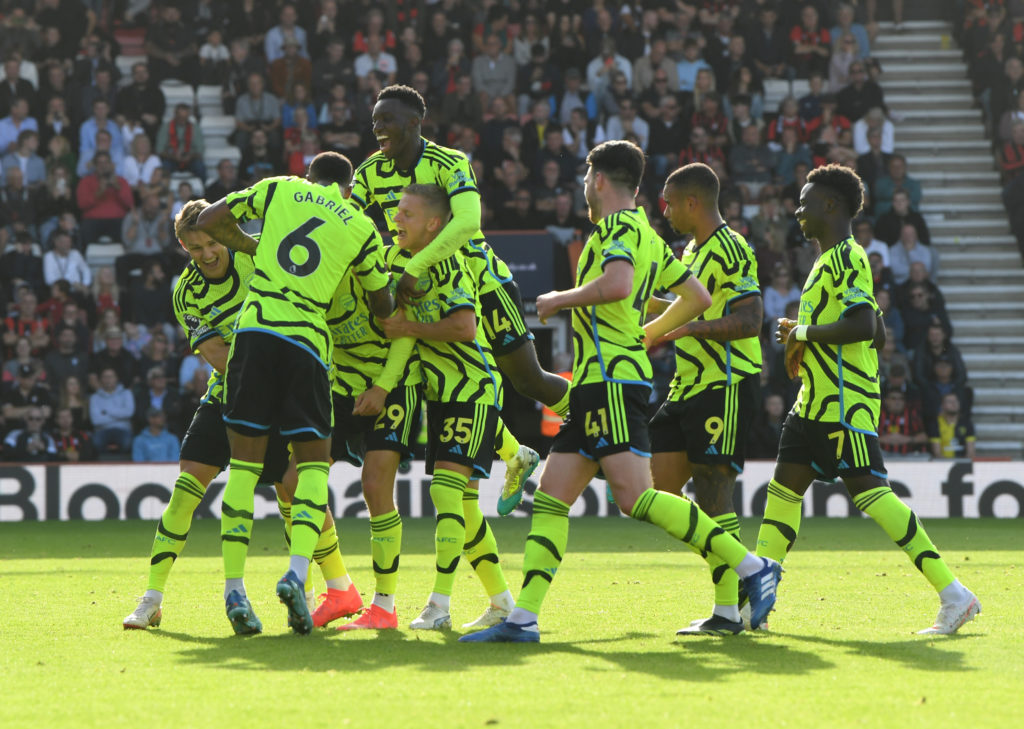 Game management will be key
Not that we'd tell Mikel Arteta what to do or what not to do with his players, but Perry Groves does have a good point here about yesterday.
The game was done with quite early and there was no need for the Arsenal boss to leave such key players in the firing line and risk injury.
It might be that Arsenal pay the price on this occasion with a knock to Saka and if that does turn out to be the case, then Arteta will regret it.
The Spanish coach gets so much right with Arsenal that it's hard to really slate him. But this is a valid point from the TalkSPORT man and one fans will be keeping tabs on going forward.
Related Topics
MORE ARSENAL STORIES
Video This talkSPORT Caller wants Mikel Arteta SACKED as Arsenal boss! 🔥