Spurs: Lilywhites rejecting all managerial claims
Tottenham Hotspur are said to be denying all claims put to them surrounding their ongoing search to find a permanent replacement for Antonio Conte.
Who could replace Conte?
Although there is a job to be done off the pitch to get Spurs back on track ahead of the new campaign, the players did manage to provide an uplifting display on the weekend.
FootballFanCast VIDEO OF THE DAYSCROLL TO CONTINUE WITH CONTENT
Indeed, amid such a difficult period for the club both on and off the pitch, Ryan Mason's men were able to secure themselves three big points against Crystal Palace on Saturday.
The points on the weekend has boosted the club's chances of being able to provide their next permanent manager some form of European football.
However, the search for a new boss is seemingly one the club are looking to keep quiet.
Reports would suggest Julian Nagelsmann is a name who is believed to be high up on their radar with talks believed to have begun in recent weeks.
However, there are also claims suggesting the likes of Xabi Alonso and Arne Slot are two options which could prove attractive candidates for Levy.
But speaking on his YouTube channel, Alasdair Gold has indicated that the club are not giving much away when he is putting some of these names towards them:
(1:13:40) "It's really interesting because we kind of know that the club has spoken – whether it's through intermediaries or not – to various managers thus far.
"But my goodness, are they right now proactively shooting down everything they can. Shooting down discussions taking place, the fact there's any leading candidate, honestly, everything they're saying right now, and I mean proactively sometimes before they're even asked, saying: 'No inaccurate, this isn't true'."
Who is the best option for Spurs?
Having previously hired the likes of Conte and Jose Mourinho in recent years, the likes of Alonso and Slot would offer Levy with a completely different type of manager.
The two would provide Spurs with a lower calibre reputation in the managerial world which could well bring reduced expectations from those around the league in Spurs.
However, the likes of Slot has shown he is more than capable in his current role having led Feyenoord to a significant lead at the top of the Eredivisie.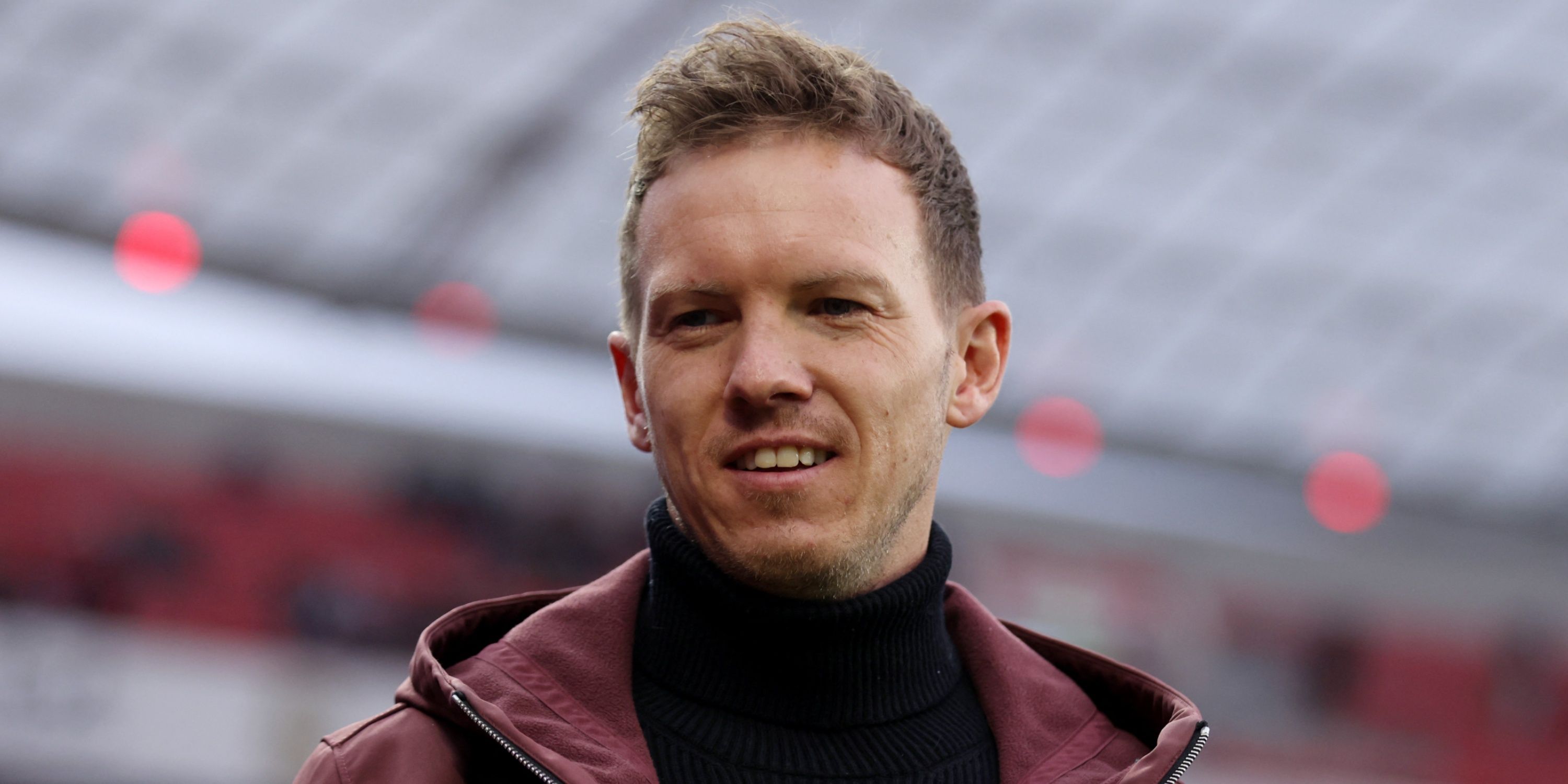 Having said that, Nagelsmann will surely be the name which a lot of Spurs fans will be wanting to see hired with the German offering a big reputation as well as a youthful outlook.
Despite being just 35 years old, Nagelsmann would arrive at Spurs with bags of experience from his time with RB Leipzig and Bayern Munich at the top end of the Bundesliga.
One reported target is now off the cards with Vincent Kompany recently extending his contractual stay at Burnley amid the speculation surrounding his future at the club.
Given their search for a new manager back in the summer of 2021 ended up proving to be a debacle, it is understandable that Spurs are trying to distance themselves from the reports.
Video MOTD | Tottenham 1 – 0 Crystal Palace "Can Spurs still get 4th spot"?