Sir Alex Ferguson: Top 20 quotes from the legendary Manchester United manager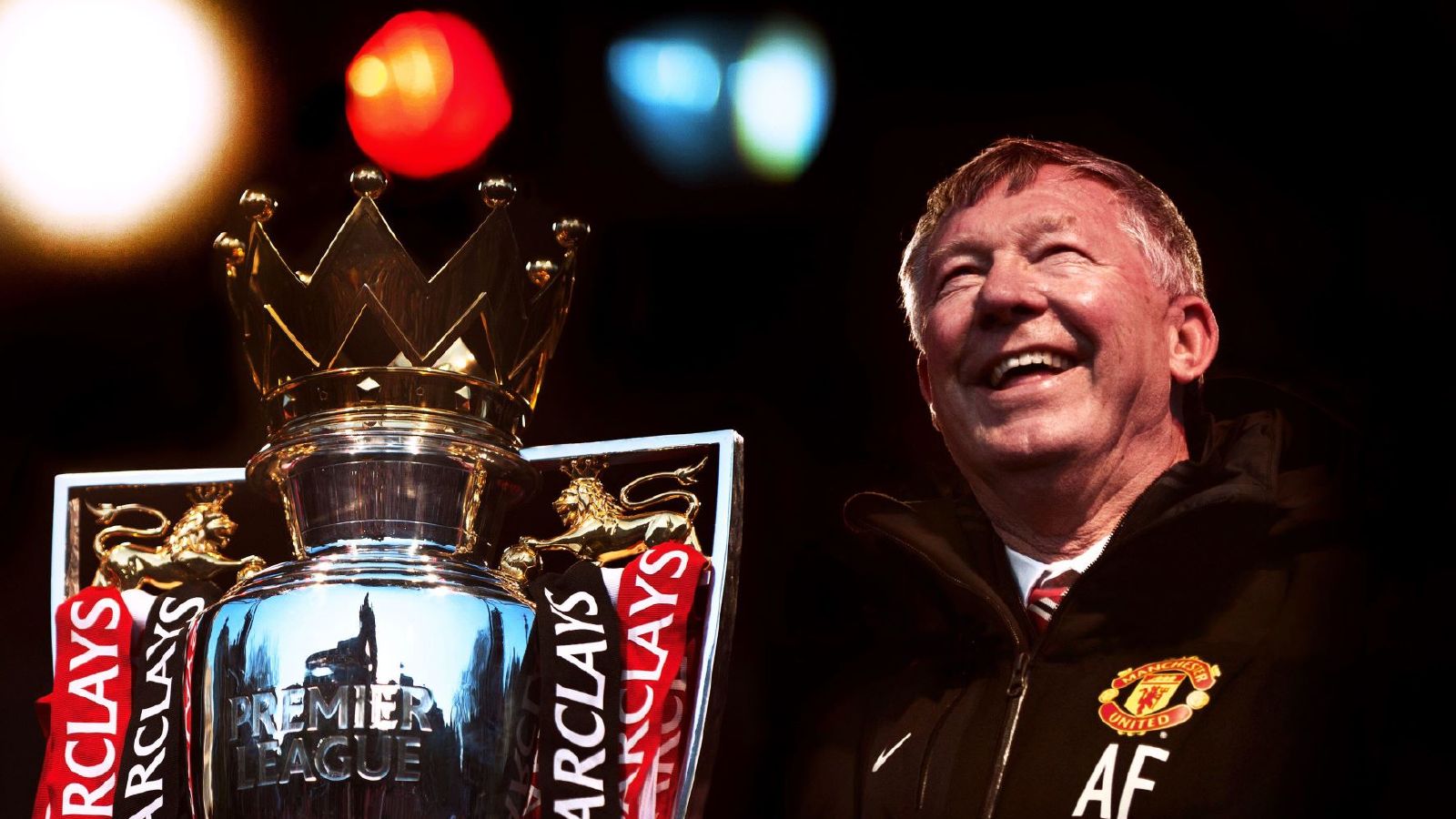 Sir Alex Ferguson's trophy-laden reign at Manchester United was illuminated by his often fiery rhetoric. 
From withering put-downs to sparkling praise, the Scot produced many an apposite phrase and created a catalogue of memorable quotes.
Ten years on from his final match at the helm, we take a look at some of the most notable.
On challenging times
"My greatest challenge is not what's happening at the moment, my greatest challenge was knocking Liverpool right off their f***ing perch. And you can print that."
On Man City's emergence as a Premier League force
"There has been a lot of expectation on Manchester City and, with the spending they have done, they have to win something. Sometimes you have a noisy neighbour and have to live with it. You can't do anything about them."
On Jose Mourinho
"He was certainly full of it, calling me 'Boss' and 'Big Man' when we had our post-match drink after the first leg. But it would help if his greetings were accompanied by a decent glass of wine. What he gave me was paint-stripper."
On Arsene Wenger
"They say he's an intelligent man, right? Speaks five languages. I've got a 15-year-old boy from the Ivory Coast who speaks five languages!"
On Rafael Benitez
"I think he is very concerned about his CV. He refers to it quite a lot."
On his bust-up with Newcastle boss Alan Pardew
"The press have had a field day. The only person they have not spoken to is Barack Obama because he is busy."
On David Beckham being struck on the head by a flying boot
"It was a freakish incident. If I tried it 100 or a million times it couldn't happen again. If I could I would have carried on playing!"
On the mind games employed by Italian teams
"When an Italian tells me it's pasta on the plate, I check under the sauce to make sure. They are the inventors of the smokescreen."
On seeing Ryan Giggs as a schoolboy
"I remember the first time I saw him. He was 13 and just floated over the ground like a cocker spaniel chasing a piece of silver paper in the wind."
On Wayne Rooney's decision to sign a new contract
"Sometimes you look in a field and you see a cow and you think it's a better cow than the one you've got in the field."
On Real Madrid's hopes of signing Cristiano Ronaldo
"Do you think I would get into a contract with that mob? Jesus Christ, no chance. I wouldn't sell them a virus."
On United's Champions League final win over Bayern Munich in 1999
"Football, bloody hell."
On retirement
"The decision to retire is one that I have thought a great deal about and one that I have not taken lightly. It is the right time."
On handling star players
"Superstars with egos are not the problem some people may think. They need to be winners, because that massages their egos, so they will do what it takes to win. I used to see Ronaldo, Beckham, Giggs, Scholes… practising for hours. They realised that being a Manchester United player is not an easy job."
On his football philosophy
"Fear has to come into it. But you can be too hard; if players are fearful all the time, they won't perform well. You play different roles at different times. Sometimes you have to be a doctor, or a teacher, or a father."
On his supposed influence with referees
"This is a guy who has the worst record of any manager in the history of English football, fined £100,000 by them, suspended so many times. That's some influence, I must say. It's a little bit Walter Mitty."
On the England manager's job
"I don't think the manager's job with England is a good one. I think it's a horrible job."
On turning down the England job
"It took me about 10 seconds to say 'No way'. I couldn't manage England in a million years. Think of me going back to Scotland doing that."
On David Beckham's celebrity
"David is the only player I managed who chose to be famous. He thought he was bigger than Alex Ferguson."
On his recovery from a brain haemorrhage
"I knew I was alive but, on my own, I started thinking, 'I wonder if they're telling me the truth?' The operation was a success, but you're in that loneliness. It can be frightening."
READ MORE:
Manchester United: Where does the club stand 10 years on from Sir Alex Ferguson?
Video Sir Alex Fergusson The Legend Of Manchester United Manager Best Quotes