Romeo Beckham's girlfriend Mia Regan puts supermodel figure on display in daring bikini
There's no denying that Mia Regan is the ultimate Gen-Z It-girl and her latest photo on Friday will certainly be turning heads when she was spotted showcasing her model credentials in a black bikini. 
Taking to her Instagram Stories, Mia looked sensational in a candid photo as she played table tennis with her pal whilst they appeared to be on a girl's holiday, celebrating one of her friend's birthdays.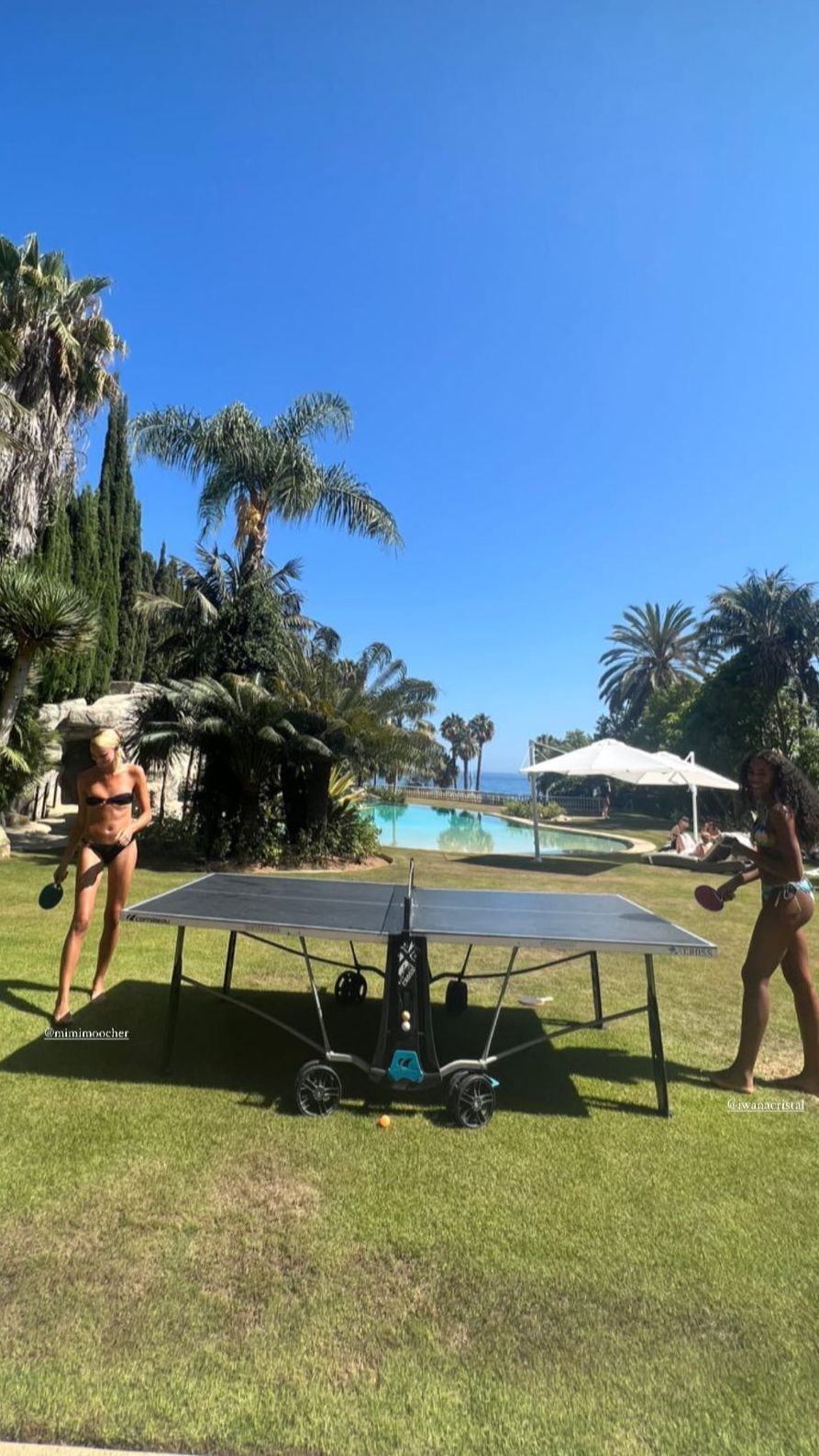 Mia looked incredible in the candid photo
Mia's impeccably toned abs and vibrant ice blonde tresses couldn't go unnoticed in the photo which was taken against the holiday backdrop of dreams, comprised of giant palm trees as far as the eye could see and a crisp blue swimming pool.
It's no surprise Mia headed in for a quick dip which she documented by resharing a second photo of herself making a love heart under the crystal clear water.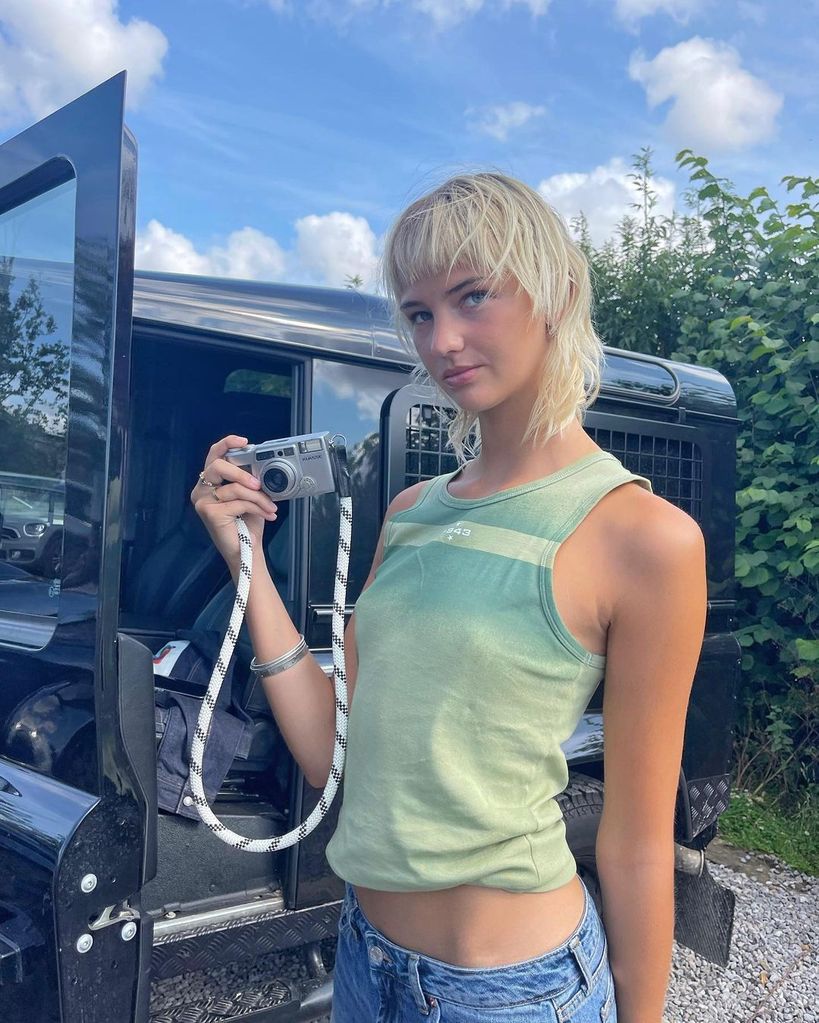 Mia looked so stunning in the fabulous photo
Despite being away from her beau, Mia and Romeo are more loved up than ever, and days before her lavish trip she shared a stunning 'photo dump' of which the feature shot was a gorgeous photo of herself holding a camera. 
The son of David Beckham was quick to reply to his beloved and penned three heart eye emojis in the comments section. Mia looked incredible in the candid shot which saw her donning a khaki green racerback vest top, and low-rise jeans in a stylish medium blue hue.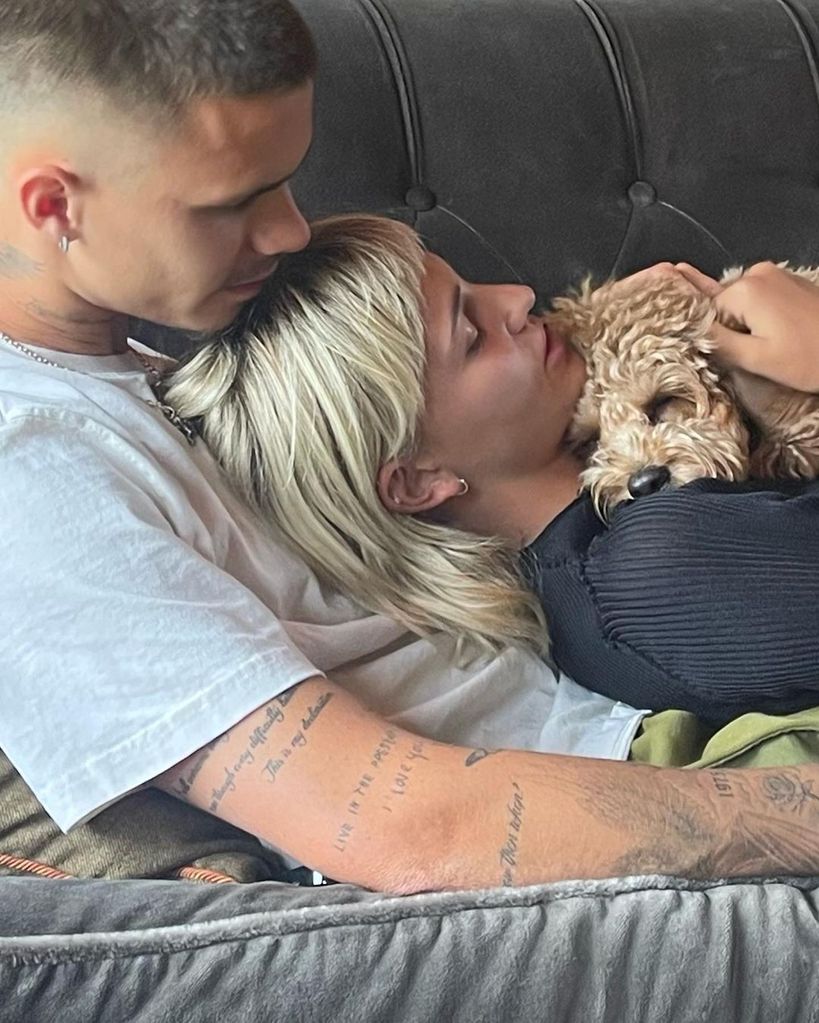 Mia and Romeo are so loved up
Both items perfectly showcased Mia's golden sun tan. As usual, her stylish blond strands we left to cascade freely in the wind, and her natural makeup look saw her sporting warm bronzer and fluttery mascara. 
The snaps that followed in the post, also included her adoring boyfriend as they were pictured snuggling on the sofa with one of their family's dogs.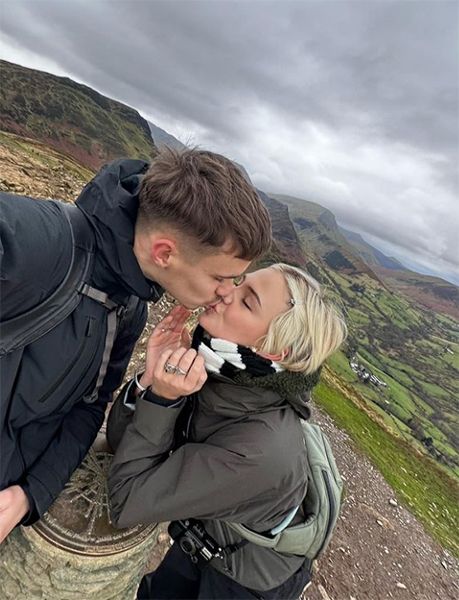 Mia and Romeo rekindled their relationship
Other friends and fans were quick to comment on the photo selection. "Beautifulllll," penned one follower. "Ur insane," a second added alongside a heart eyes and starry-eyed emoji.
Mia and Romeo started dating in 2019 but called it quits three years later in July 2022. Despite parting ways – which was reported to be due to the distance whilst Romeo was living in Miami – the pair rekindled their romance in November last year and have been inseparable since. 
Even during their time apart, Mia was never truly cut-off from the Beckham clan as she has a close relationship with Romeo's mother, and fashion mogul, Victoria Beckham, with the young model even starring in one of her campaigns.
Video Stylish Duo Romeo Beckham and his girlfriend Mia Regan!