Real Madrid eye future with Roberto De Zerbi as potential successor to Carlo Ancelotti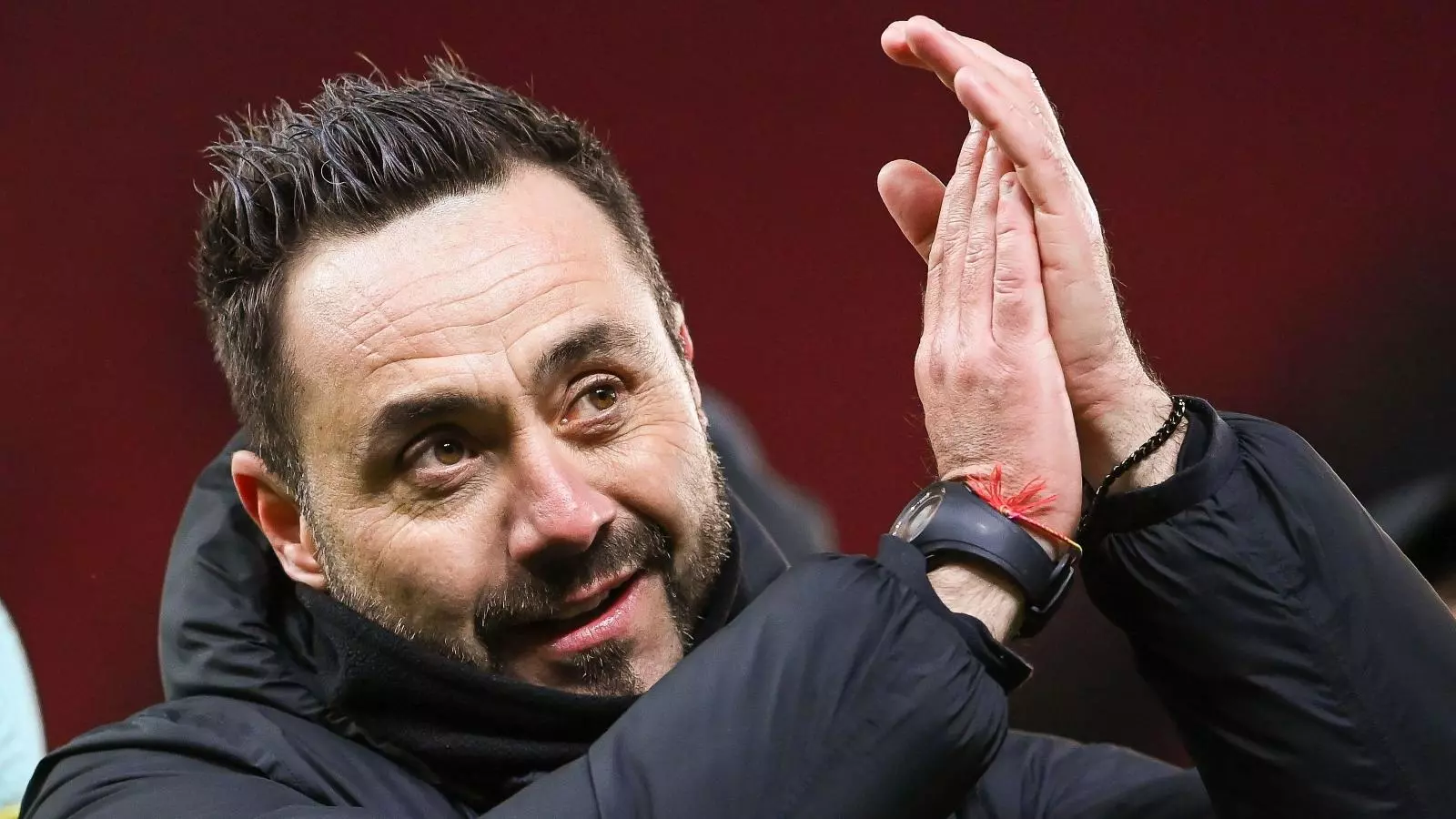 The Italian tactician, despite his comparatively modest coaching pedigree, has garnered attention for his transformative impact on Brighton, turning them into giant-killers and top-six contenders with an exciting style of play.
Ancelotti, a luminary in European football coaching, will vacate his position at Real Madrid next summer to take charge of the Brazilian national team. Ancelotti's legacy at the club includes adding six prestigious trophies since his return in 2021, leaving behind significant shoes to fill.
De Zerbi, currently contracted with Brighton until June 2026, has etched his mark by nurturing young talent, a quality not lost on the decision-makers at Real Madrid. Reports by SPORT suggest that initial discussions have already taken place, with the Spanish giants viewing the move as a strategic step in evolving their managerial approach.
The allure of guiding the likes of Jude Bellingham and Eduardo Camavinga, coupled with Real Madrid's imminent young talents like Endrick and Arda Guler, could be the catalyst tempting De Zerbi away from the Seagulls. Brighton youngsters such as Julio Enciso and Evan Ferguson have thrived under De Zerbi's guidance, further enhancing his appeal to the Madrid hierarchy.
Real Madrid, synonymous with Galactico signings, seems poised to embrace a shift in focus, valuing not just established stars but also the cultivation of burgeoning talents. The prospect of De Zerbi steering the ship aligns with this newfound emphasis on youth development, creating a potential synergy between the coach's philosophy and the club's future vision.
As Real Madrid explores this managerial transition, the football world awaits to see if De Zerbi can seamlessly transition from Brighton's seaside charm to the grandeur of the Bernabeu, navigating the challenges that come with filling the shoes of a coaching legend like Ancelotti.
Read More: Miralem Pjanic: Reflecting on career, predicting Pedri's success at Barcelona (planetsport.com)
Video De Zerbi would be the perfect replacement for Ancelotti at Real Madrid