'Reacher' Star Alan Ritchson Says Every Day Can Be a Cheat Day If You Train Properly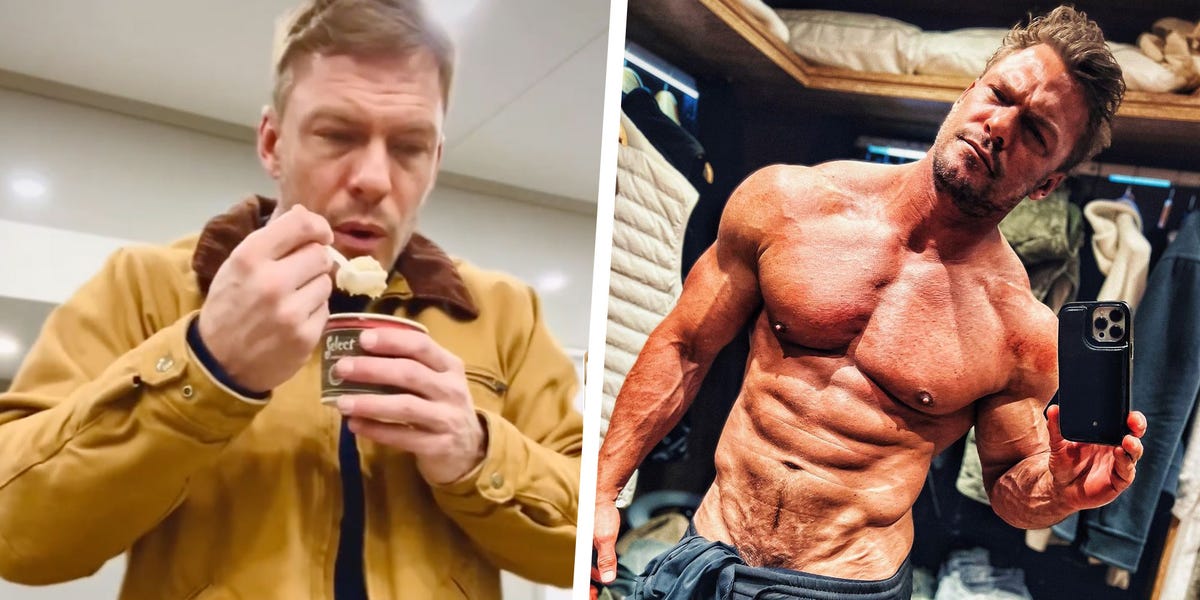 Alan Ritchson is ripped. The Reacher star has previously revealed how he bulked up from 205 to 235lbs for his role in the Prime Video series. Now, he's shared how his lean physique and washboard abs aren't the result of debilitating calorie restrictions or long and punishing training sessions. Nor does he deny himself any food.
In an interview with The Rich Eisen Show, Ritchson shared how he plays the long game when it comes to fitness, and because he's been training pretty much every day for the past 20 years, every day can be a cheat day.
'If your lifestyle is one of health and fitness, every day can become a cheat day,' Ritchson said. 'You don't have to go on these insane calorie deficit sprees and punish yourself in the gym. I work out 30 to 45 minutes a day. I get it in, get a little pump [and then] I might have a slice of pizza for lunch because I feel like it and I earned it.'
What exactly does a Ritchson 30 t0 45 minute workout look like? Speaking to Men's Health UK previously, the Fast X star explained how his go-to workout includes five simple bodyweight exercises.
'For 20 years all I've ever done is this routine where I will run to whatever park is near me and do press-ups, pull-ups, dips and sit-ups. I sprint in between and then I run home,' says Ritchson.
However, in the interview with Eisen, Ritchson also shared why he started doing that exact workout in the first place.
'I was prepubescent at 17 and had no hair,' Ritchson said. 'I still remember this dude in the cafeteria one day when I wore shorts. He was like "Ritchson doesn't have any hair on his legs." That is the last time I've worn shorts publicly,' he joked.
'I wanted to force the issue, so I went every day for one year – Saturdays, Sundays, rain, snow. I never missed a day. I worked out at this set of monkey bars – push-ups, pull-ups, dips and sit-ups. I ran to it every day for a year.'
All the hard work certainly paid off, which is why Ritchson doesn't believe in cheat days and doesn't believe you can't achieve your fitness goals. As long as you're willing to play the long game.
'30 minutes a day for 20 years, if you have a weight problem or you don't have some kind of abs after 20 years of five days a week, come talk to me,' he said.
Video Alan Ritchson's Intense First Scene as Jack Reacher