Ranking the 20 best solo goals in Premier League history ft. a Puskas award winner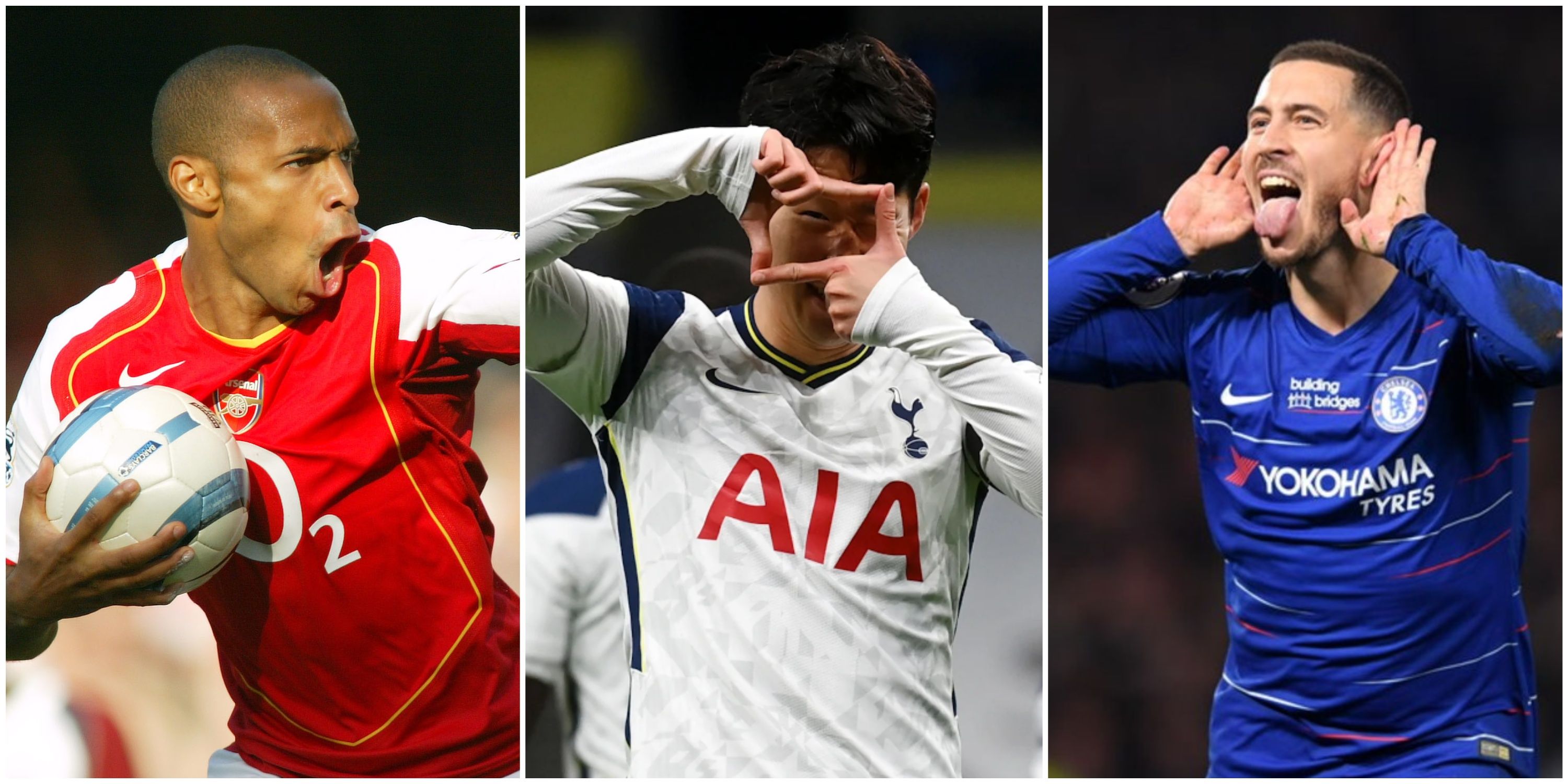 Highlights
In the 31 years of the Premier League, there have been some phenomenal solo efforts in its history.
Thierry Henry and Heung-min Son feature in this list, scoring some of the greatest goals of all time in England.
Various strikers displayed their speed and skill as they beat multiple defenders – contributing to an array of memorable Premier League moments.
GIVEMESPORT VIDEO OF THE DAY
SCROLL TO CONTINUE WITH CONTENT
There are few greater sights for spectators in football than watching a player go on a mazy run, weaving in and out of defenders for fun before finding that all-important finish to cap off an individual moment of brilliance.
Who can forget Lionel Messi announcing himself to the world in 2007 with a run that started from his own half and saw him beat no fewer than five Getafe players before rounding the keeper and slotting the ball home? Or Diego Maradona destroying the entire England team at the 1986 World Cup just moments after his infamous Hand of God?
The Premier League has seen its own fair share of outstanding solo goals down the years. So at GIVEMESPORT, we thought we'd rank the 20 best ones in the history of the competition.
20
Steve McManaman vs Aston Villa – 1997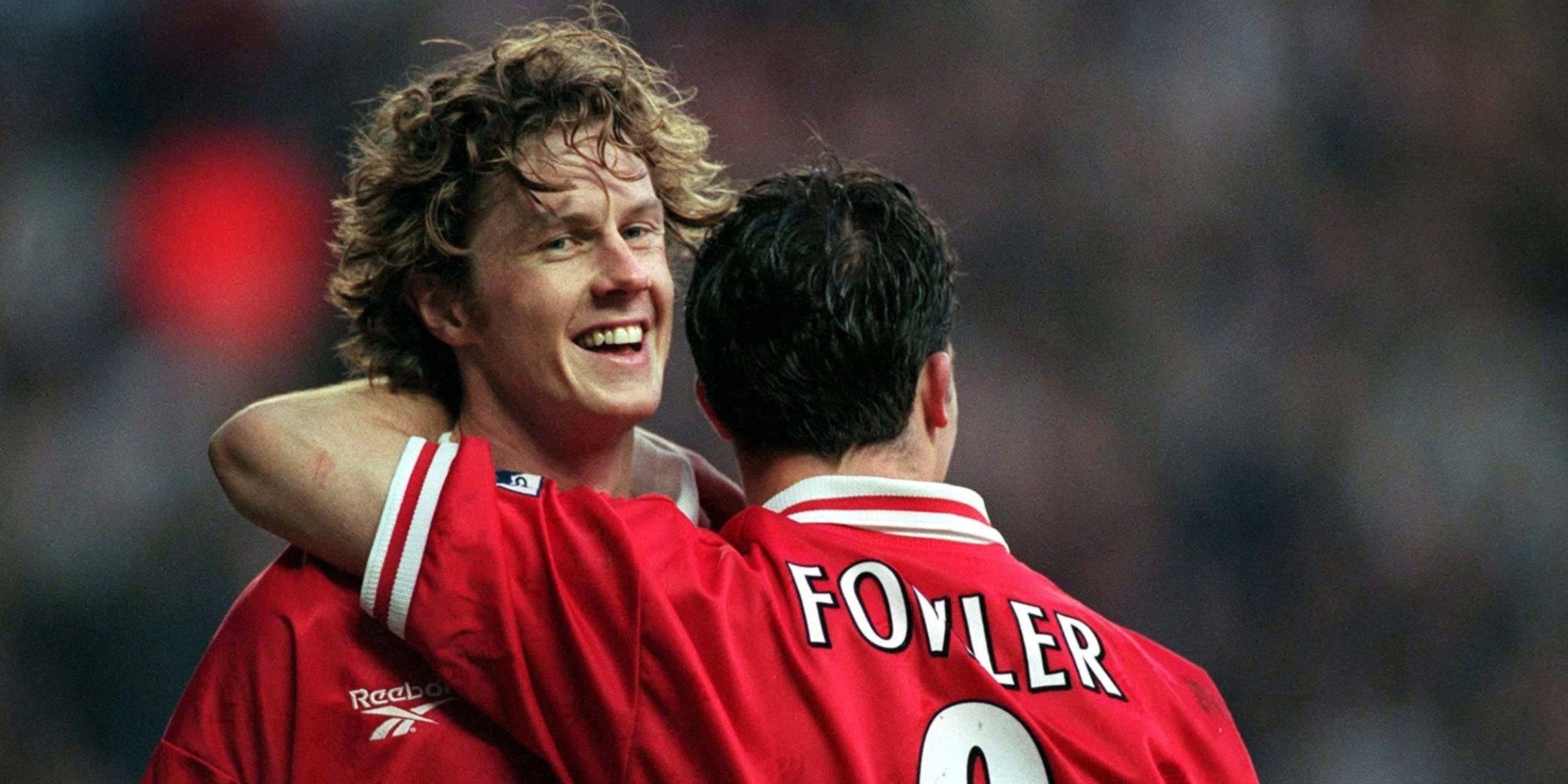 Steve McManaman may be best known in the modern day for for his punditry to some. But for others, he was an extremely talented winger with Liverpool during the 1990s, and he demonstrated that in September 1997 with a solo goal against Aston Villa. Starting from well within his own half, he charged at Gareth Southgate, turning the current England manager inside and out before firing into the bottom corner at the Kop end.
| | |
| --- | --- |
| Position | Winger |
| PL Clubs | Liverpool (1992-99), Man City (2003-05) |
| PL Apps | 307 |
| PL Goals | 46 |
19
Jermaine Beckford vs Chelsea – 2011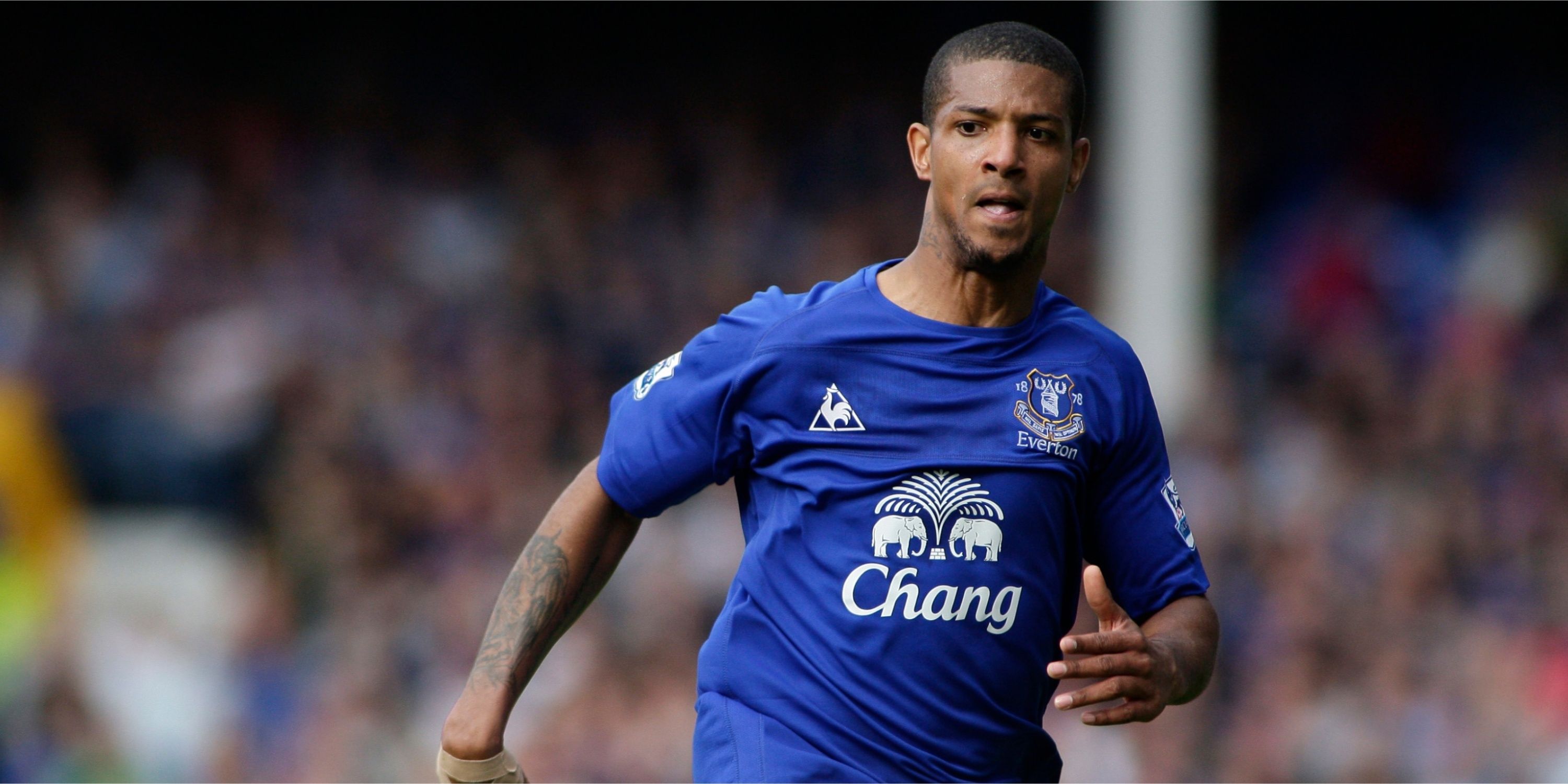 Regarded as a prolific goalscorer in the Football League, some people may forget that Jermaine Beckford spent a season in the top flight, scoring eight times for Everton during the 2010/11 campaign. The last of those goals came in the form of an unbelievable solo run where the forward picked up the ball inside his own penalty area, and dribbled away from two Chelsea players before a fortunate ricochet saw him bursting in on goal and calmly lifting the ball over Petr Cech and into the net, sealing an unlikely 1-0 win for the Toffees on the final day of the season.
| | |
| --- | --- |
| Position | Striker |
| PL Clubs | Everton (2010-11) |
| PL Apps | 34 |
| PL Goals | 8 |
18
Heung-min Son vs Chelsea – 2018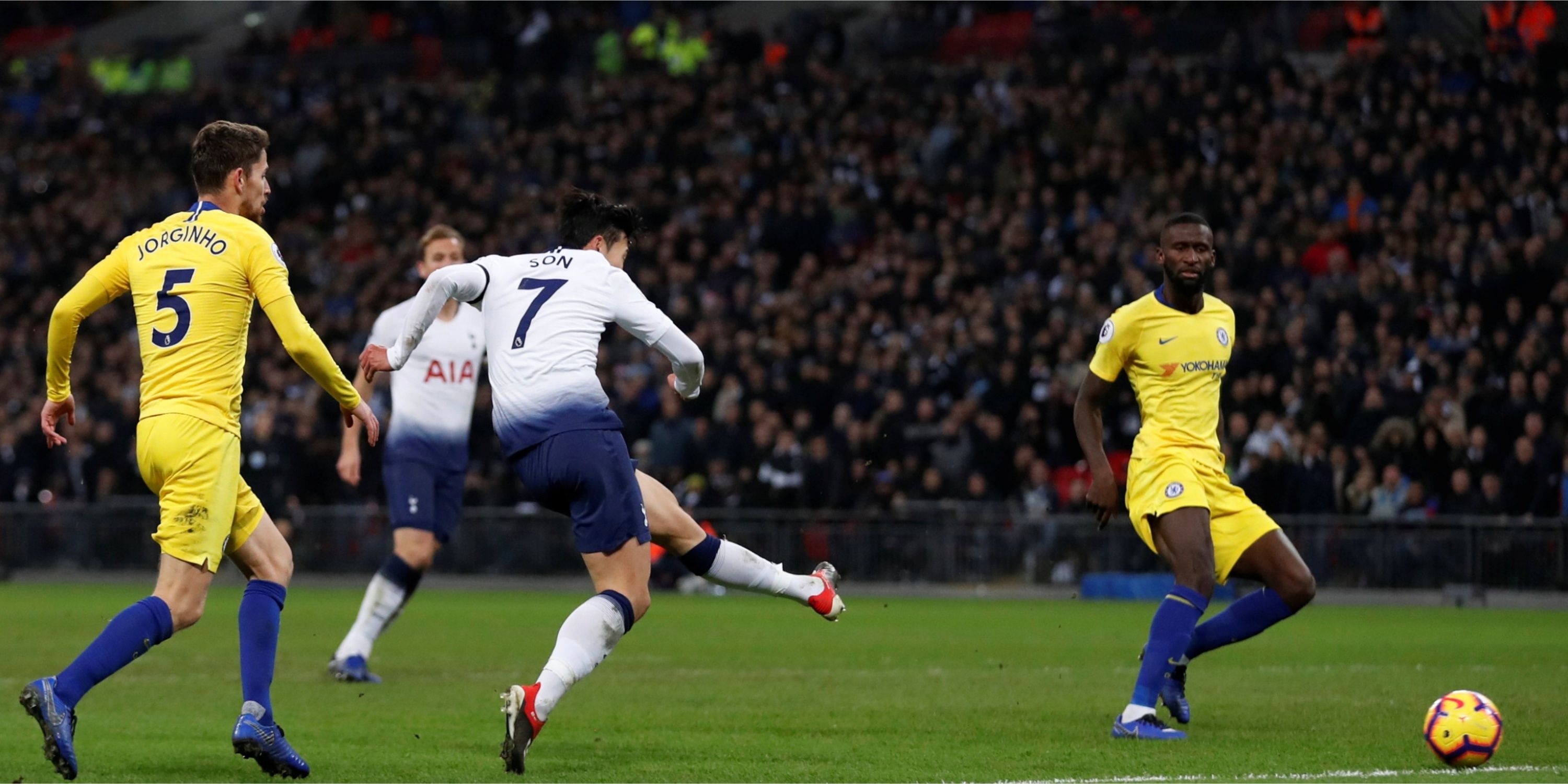 This won't be the last time Heung-min Son features on this list, and it's Chelsea on the receiving end again. The South Korean was played in down the right flank and was able to beat Jorginho for pace and drive in between the Italian and David Luiz before calmly slotting past Kepa Arrizabalaga to seal a 3-1 win for Tottenham at Wembley.
| | |
| --- | --- |
| Position | Forward |
| PL Clubs | Tottenham Hotspur (2015-) |
| PL Apps | 274 |
| PL Goals | 108 |
17
Sofiane Boufal vs West Brom – 2017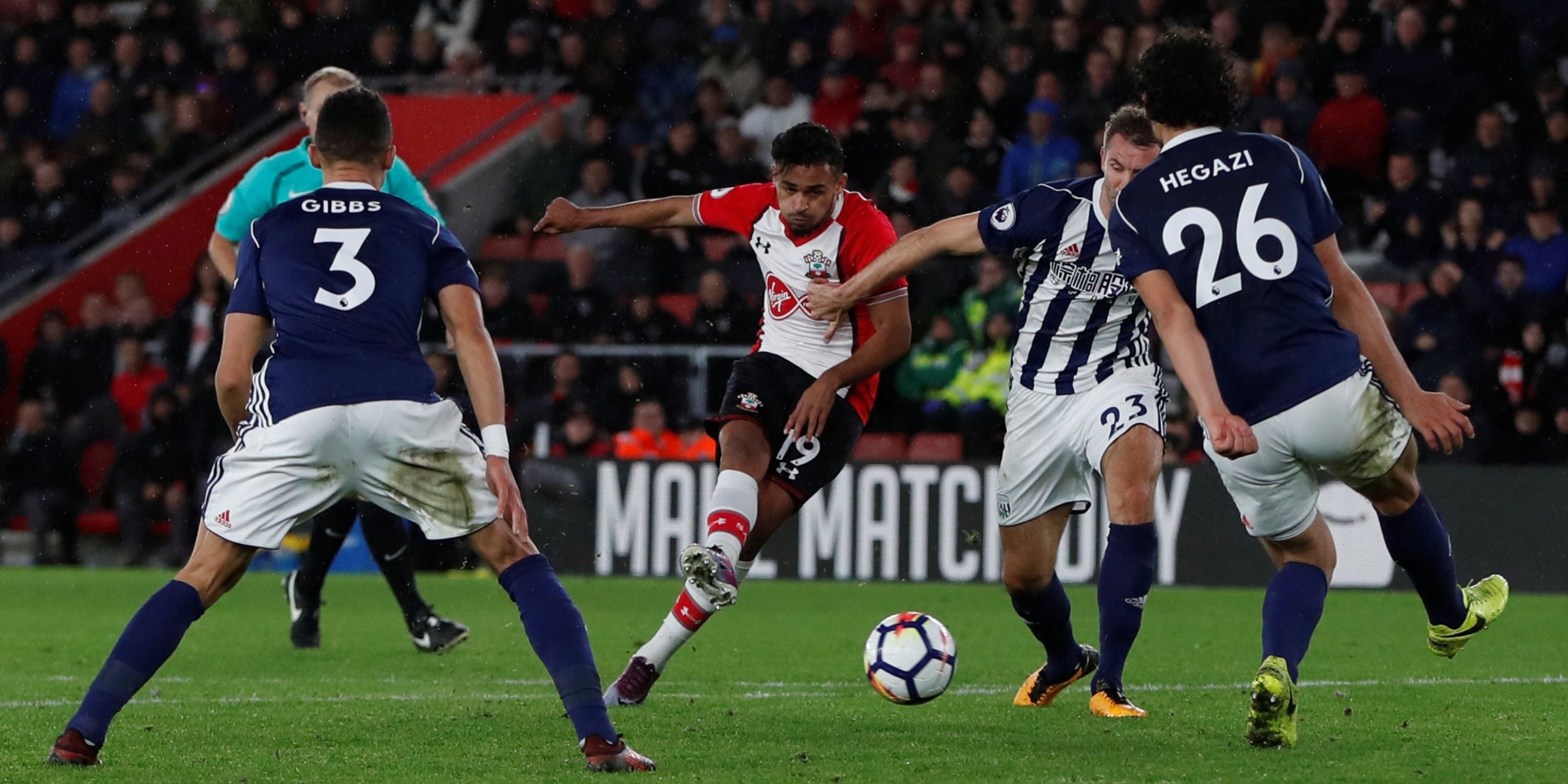 Sofiane Boufal never really kicked on as expected when he became Southampton's record signing in 2016, but will always be remembered for an excellent solo strike against West Brom. The Moroccan picked up the ball inside his own half and turned away from Allan Nyom before knocking the ball past Jake Livermore. The winger then took the ball inside of Craig Dawson, causing him to collide with Nyom before cutting inside on Jonny Evans and rolling the ball into the bottom corner.
| | |
| --- | --- |
| Position | Winger |
| PL Clubs | Southampton (2016-2020) |
| PL Apps | 70 |
| PL Goals | 3 |
16
Dimitri Payet vs Middlesbrough – 2016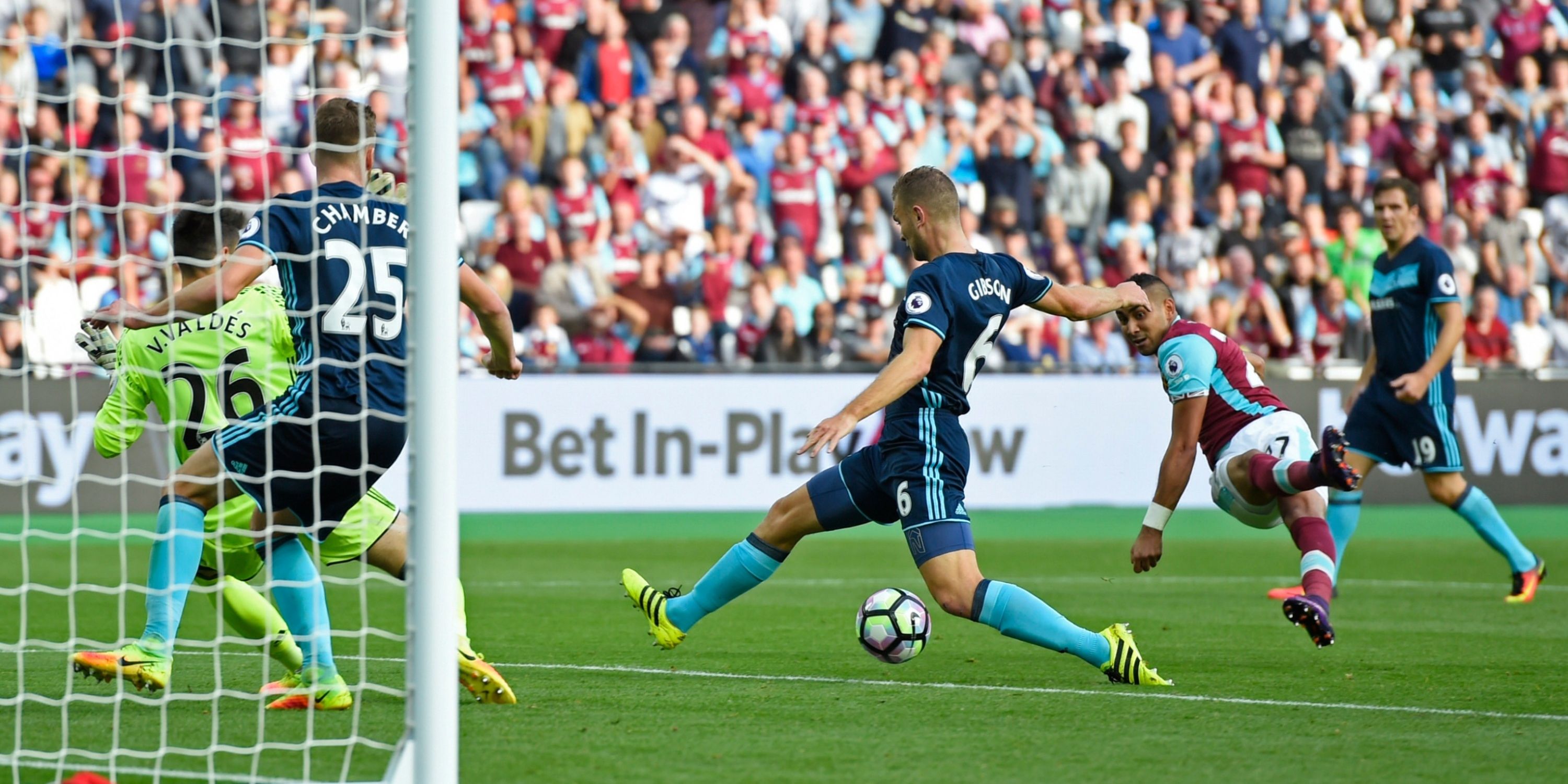 Dimitri Payet's time at West Ham may have only lasted 18 months and ended in bitter circumstances but he was idolised during his time in East London. Although his insane free-kick against Crystal Palace undoubtedly goes down as his best for the Hammers, he also scored a magnificent solo goal against Middlesbrough in which he drove in from the left, before weaving his way across the penalty area and hitting a low shot back across goal, taking on no fewer than five defenders in the process.
| | |
| --- | --- |
| Position | Attacking Midfielder |
| PL Clubs | West Ham (2015-17) |
| PL Apps | 48 |
| PL Goals | 11 |
15
Eden Hazard vs Arsenal – 2017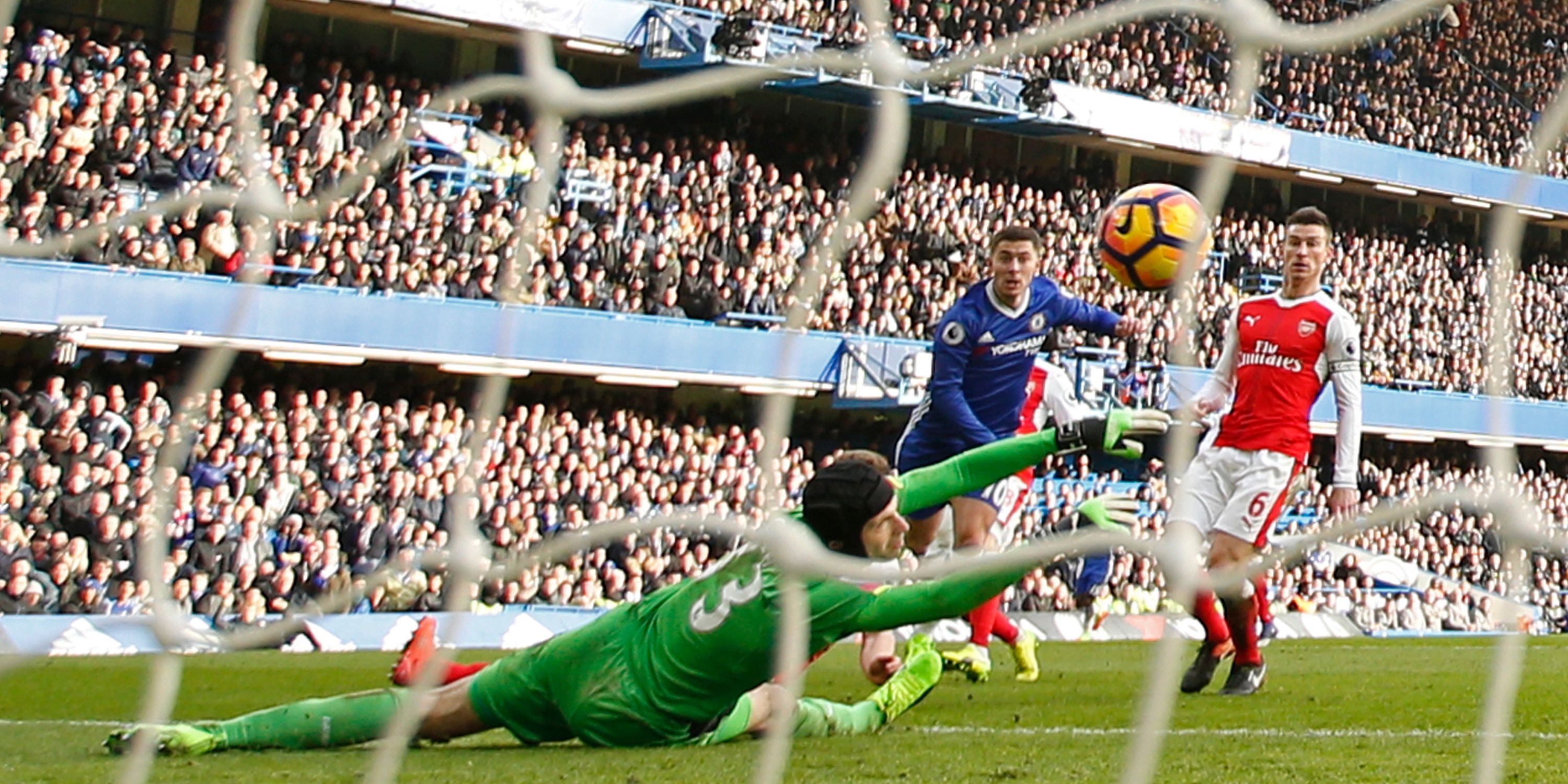 Eden Hazard will always be remembered as one of the greatest dribblers in Premier League history so it will hardly come as a surprise to see his name in this list. With Chelsea closing in on a league title, the Belgian lit up a 3-1 win over Arsenal with an incredible individual goal in which he jinked away from Laurent Koscielny, shrugged off Francis Coquelin before teasing Koscielny again and lifting a shot over Cech.
| | |
| --- | --- |
| Position | Winger |
| PL Clubs | Chelsea (2012-19) |
| PL Apps | 245 |
| PL Goals | 85 |
Read more: The 15 Best Dribblers In Premier League History, Ft. Ronaldo & Henry
14
Cristiano Ronaldo vs Fulham – 2007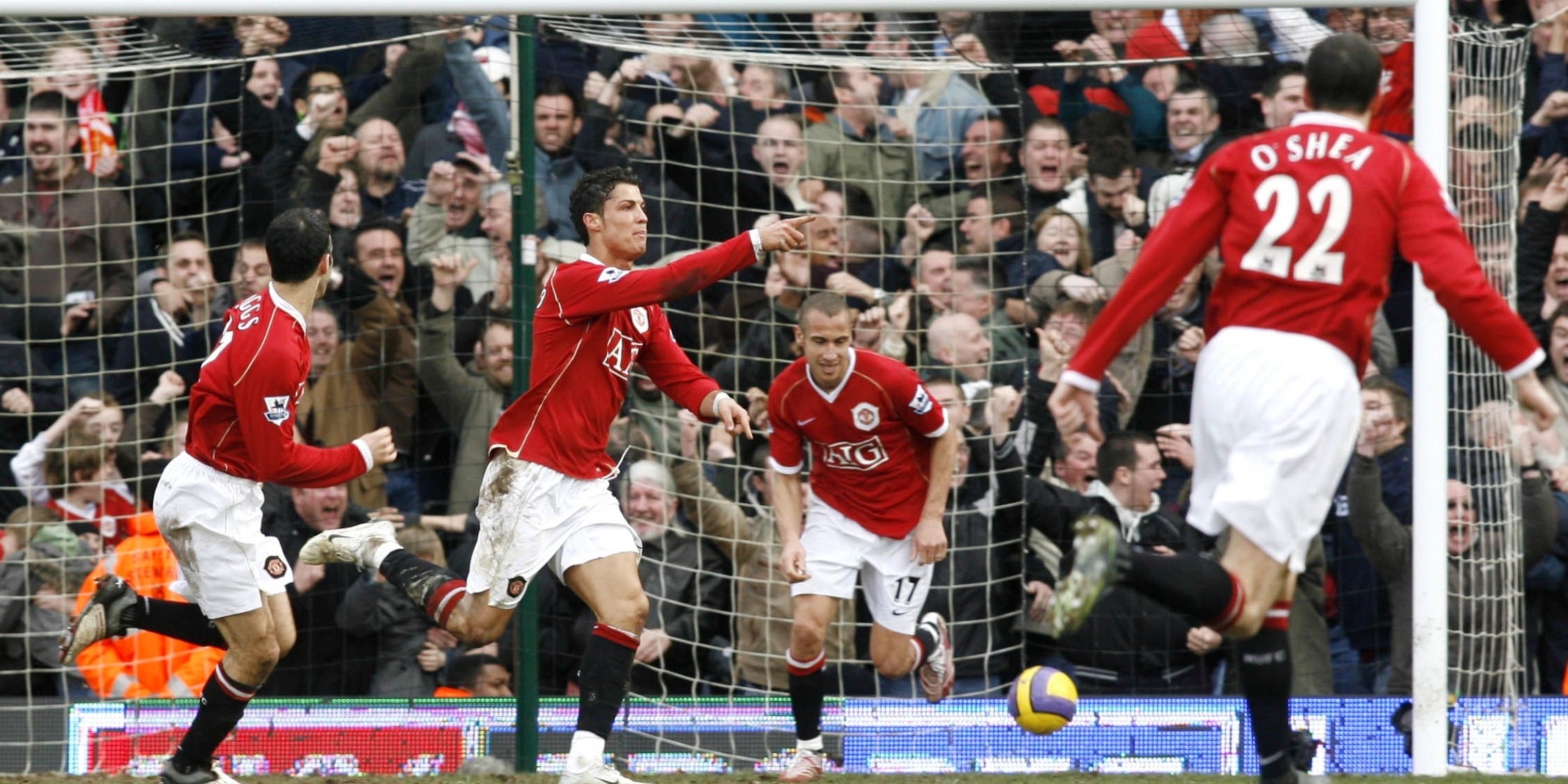 Another all-important goal in a title bid, this time from Cristiano Ronaldo hitting his peak during his first spell with Manchester United. With time dwindling away and the score level at 1-1, the winger raced down the left flank, and rode the challenge of a Fulham midfielder before breaking into the area, cutting inside and hitting a low drive into the bottom corner.
| | |
| --- | --- |
| Position | Forward |
| PL Clubs | Manchester United (2003-09, 2021-22) |
| PL Apps | 236 |
| PL Goals | 103 |
13
Thierry Henry vs Tottenham – 2002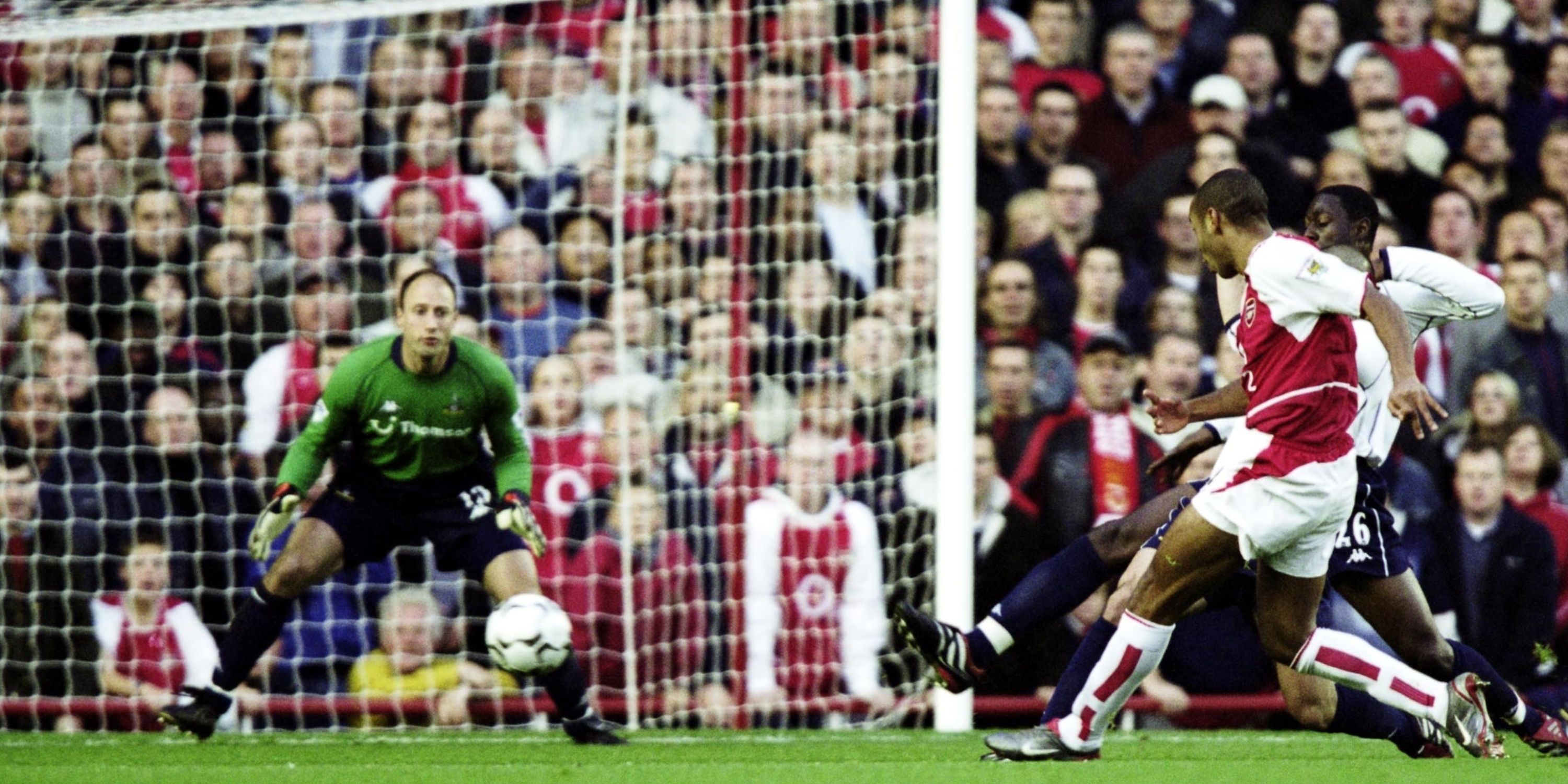 Arguably the Premier League's greatest-ever talent, Thierry Henry scored a bucket-load of great goals during his time at Arsenal, including a spectacular solo strike in the North London derby. After the Gunners successfully defended a corner, the Frenchman received the ball deep inside his own half, and set off down the pitch, fending off challenges before dragging the ball away from Stephen Carr and Ledley King and thumping home. The goal is also remembered for the celebration in which Henry sprinted the length of the pitch again to knee slide in front of the Tottenham supporters.
| | |
| --- | --- |
| Position | Forward |
| PL Clubs | Arsenal (1999-2007, 2012) |
| PL Apps | 258 |
| PL Goals | 175 |
12
Ruud van Nistelrooy vs Fulham – 2003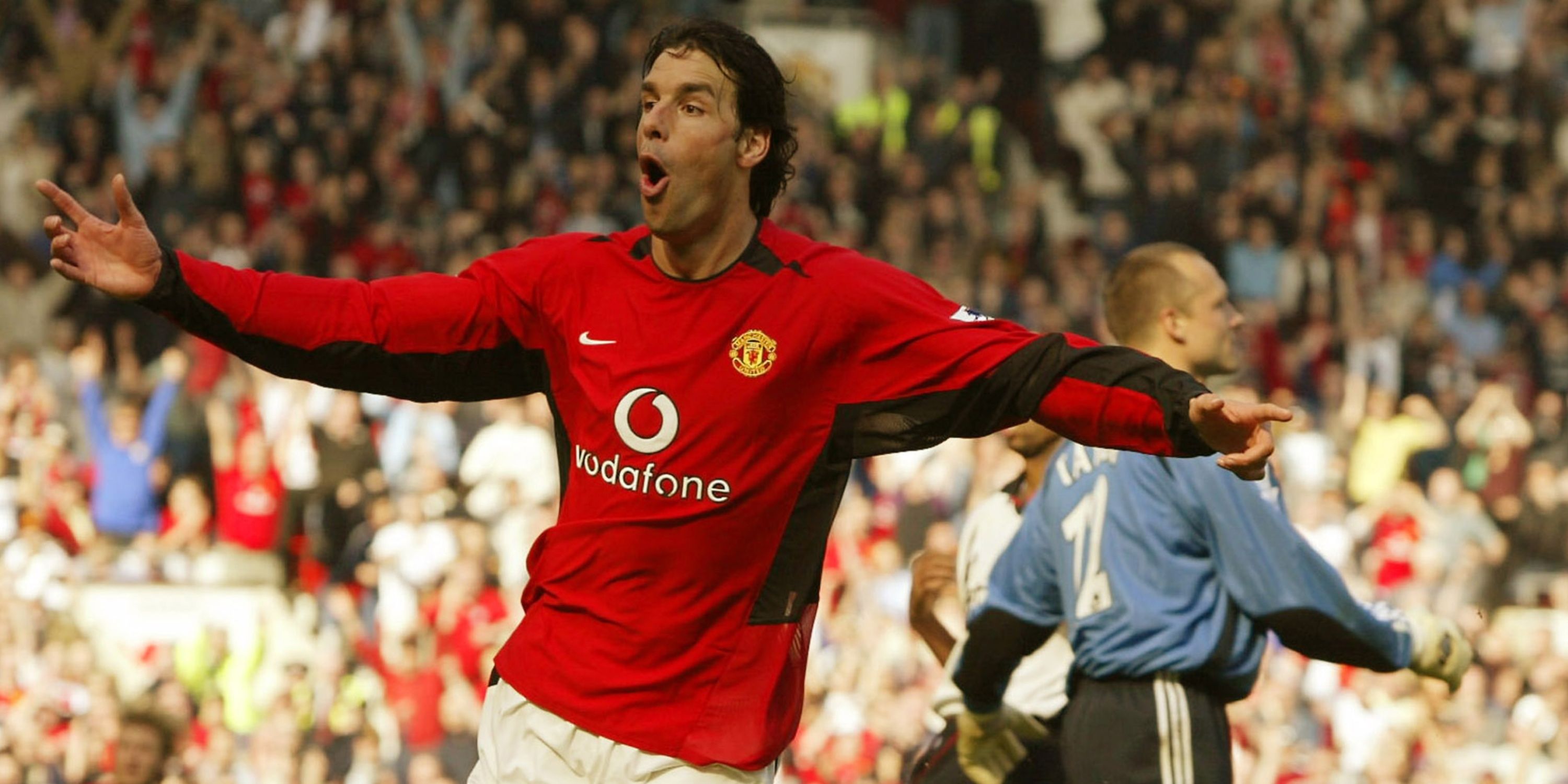 Ruud van Nistelrooy was often branded as a 'poacher' during his five-year spell at Old Trafford but his solo goal against Fulham in 2003 showed there was plenty more to the Dutchman's game. He received the ball on the halfway line with his back to goal, span away from his marker and charged at goal, evading several challenges before cutely finishing past Maik Taylor.
| | |
| --- | --- |
| Position | Striker |
| PL Clubs | Manchester United (2001-06) |
| PL Apps | 150 |
| PL Goals | 95 |
11
Eden Hazard vs West Ham – 2019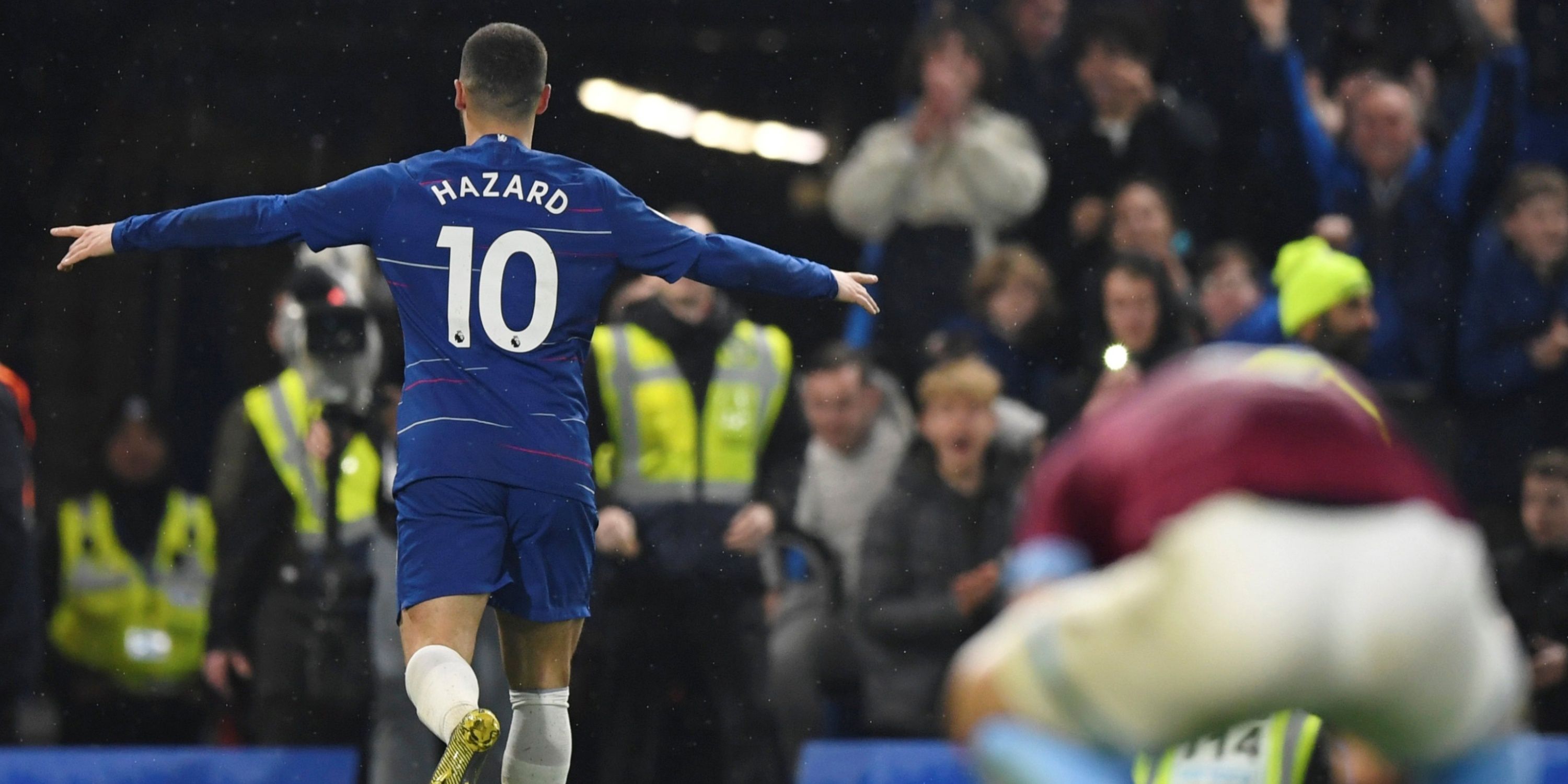 Hazard is back on this list, this time for a goal against West Ham. The Belgian received the ball with far too much space in the middle of the park and was able to take the ball past Mark Noble before dribbling through the pair of Angelo Ogbonna and Fabian Balbuena and smacking the ball low and hard past Lukasz Fabianski.
10
Cesc Fabregas vs Tottenham – 2009
There was once a time when Cesc Fabregas was a goal machine for Arsenal and the pick of his 19 goals scored in the 2009/10 season almost certainly came in the North London Derby. Robin van Persie had just fired the Gunners ahead at the Emirates Stadium and the Sky Sports cameras were still showing the replay of the Dutchman's goal by the time the midfielder had burst through on goal, having picked up on a loose ball immediately from the restart and beating three players. The Spaniard made no mistake with the finish, doubling Arsenal's advantage almost instantly.
| | |
| --- | --- |
| Position | Central Midfielder |
| PL Clubs | Arsenal (2004-11), Chelsea (2014-19) |
| PL Apps | 350 |
| PL Goals | 50 |
9
Darren Huckerby vs Manchester United – 1997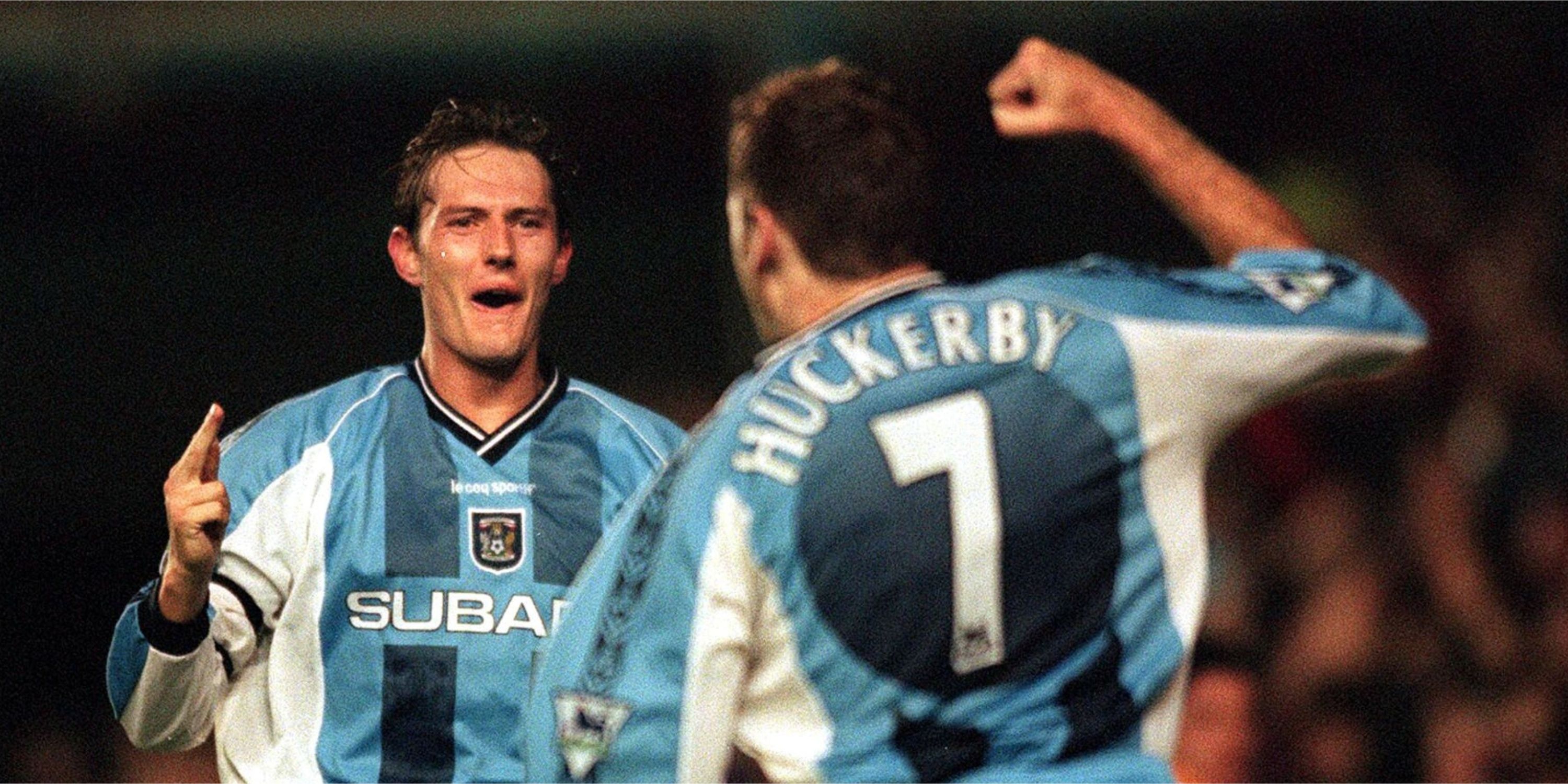 It was arguably Coventry City's finest hour in the Premier League when they launched a late comeback to beat a formidable Manchester United side. 21-year-old Darren Huckerby sealed the famous 3-2 victory with a memorable solo strike, evading Gary Neville's lunge and racing away from Paul Scholes before slotting into the bottom corner with two minutes of normal time left to play.
| | |
| --- | --- |
| Position | Forward |
| PL Clubs | Newcastle (1995-96), Coventry (1996-99), Leeds (1999-2000), Man City (2000-01, 2002-03), Norwich (2004-05) |
| PL Apps | 201 |
| PL Clubs | 38 |
8
Georgi Kinkladze vs Southampton – 1996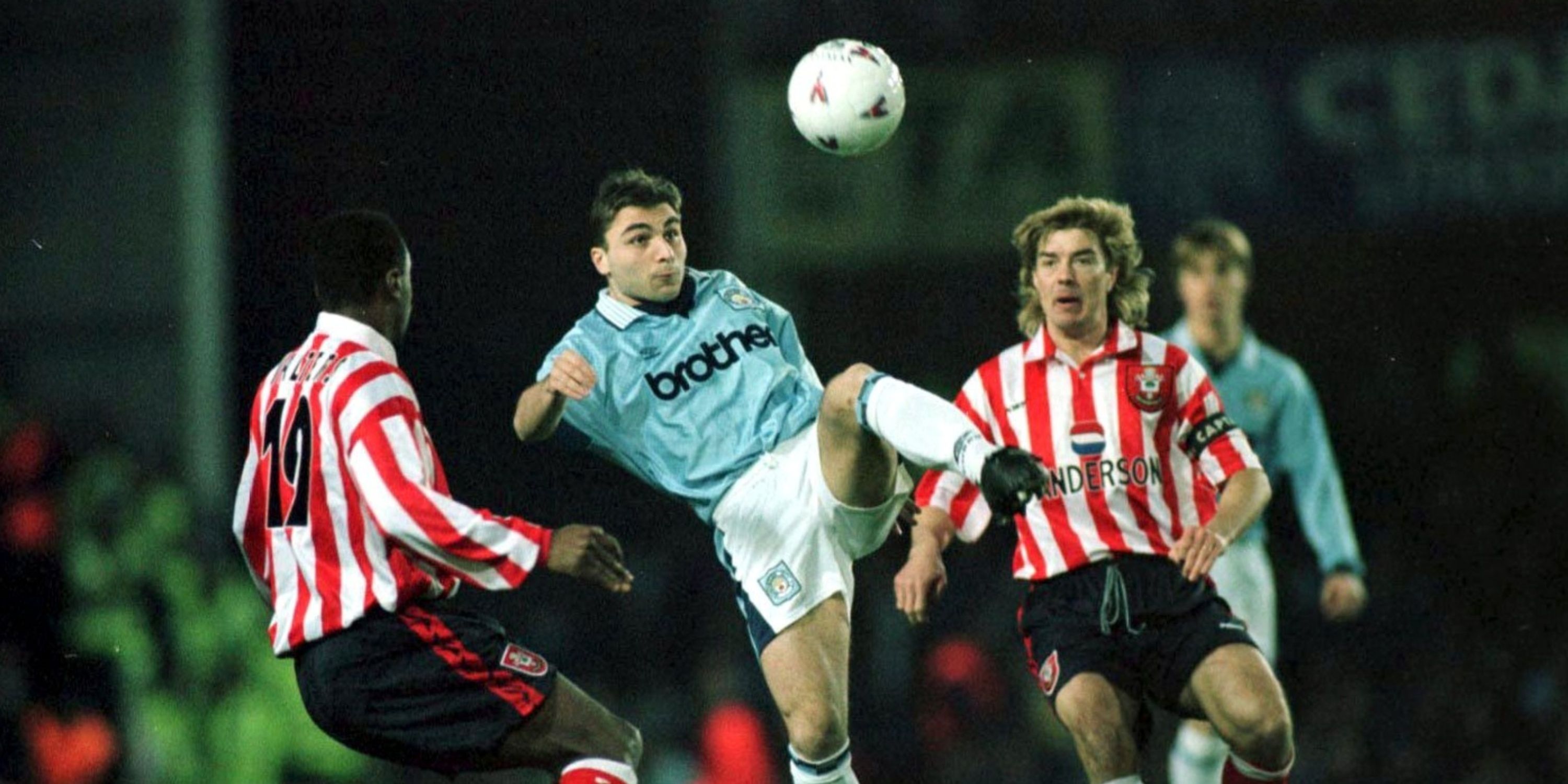 Georgi Kinkladze earned cult hero status during the Premier League's early years for his entertaining playing style and never was that captured better than in his solo goal against Southampton, while he was at Manchester City. The Georgian drove in from the right, fending off Simon Charlton before skipping around two other defenders and beating Dave Beasant with a delicate chip.
| | |
| --- | --- |
| Position | Midfielder |
| PL Clubs | Man City (1995-96), Derby (1999-2003) |
| PL Apps | 130 |
| PL Goals | 11 |
7
Rod Wallace vs Tottenham – 1994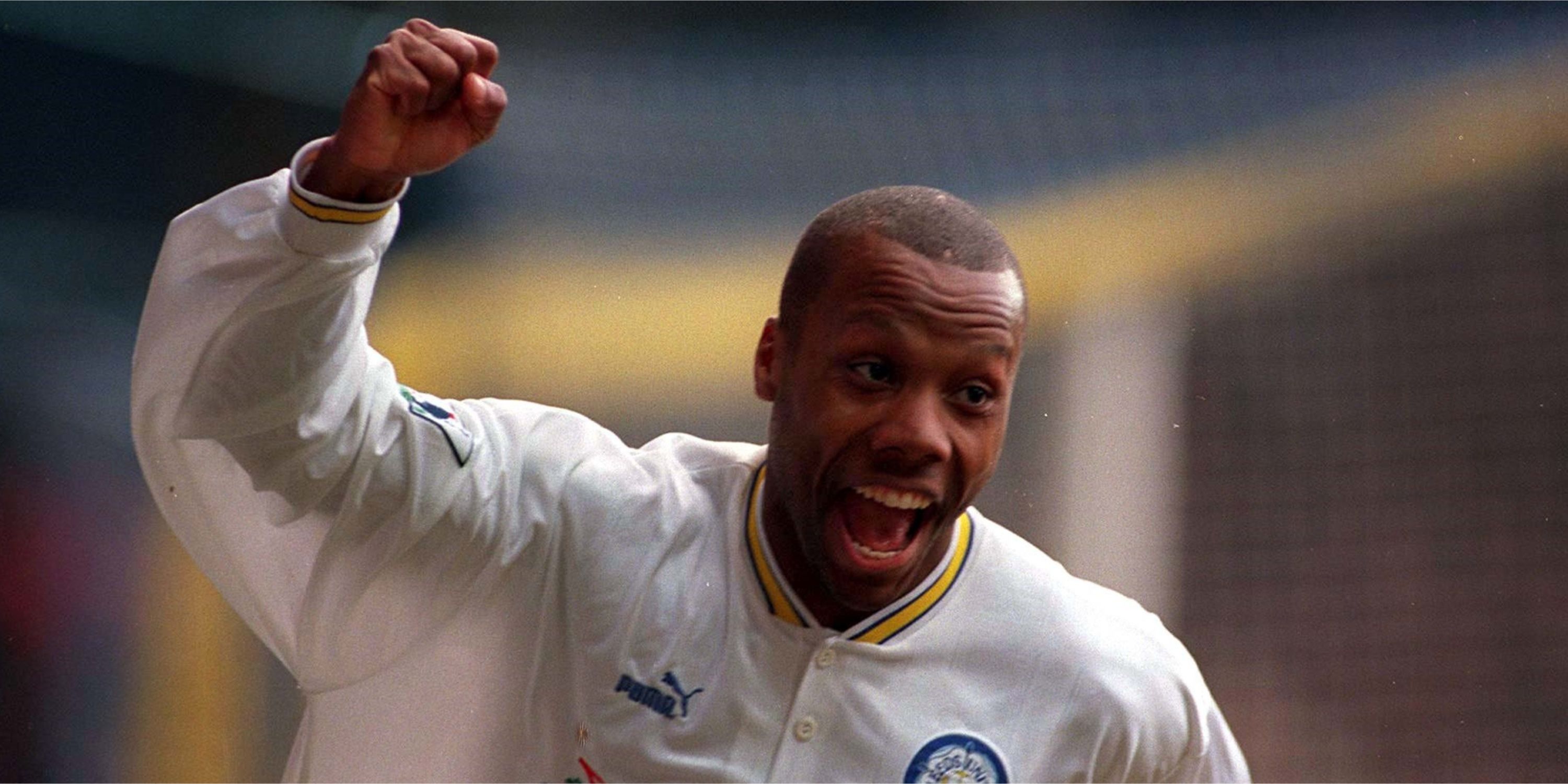 Leeds United forward Rod Wallace won the BBC Goal of the Season in 1994 for his wondrous goal against Tottenham. Looking penned in on the left-hand side of the pitch, he somehow managed to evade challanges from three Spurs defenders and sprinted towards goal before curling in a strike from just inside the area.
| | |
| --- | --- |
| Position | Striker |
| PL Clubs | Leeds (1992-98), Bolton (2001-02) |
| PL Apps | 197 |
| PL Goals | 45 |
6
Matt Le Tissier vs Newcastle – 1993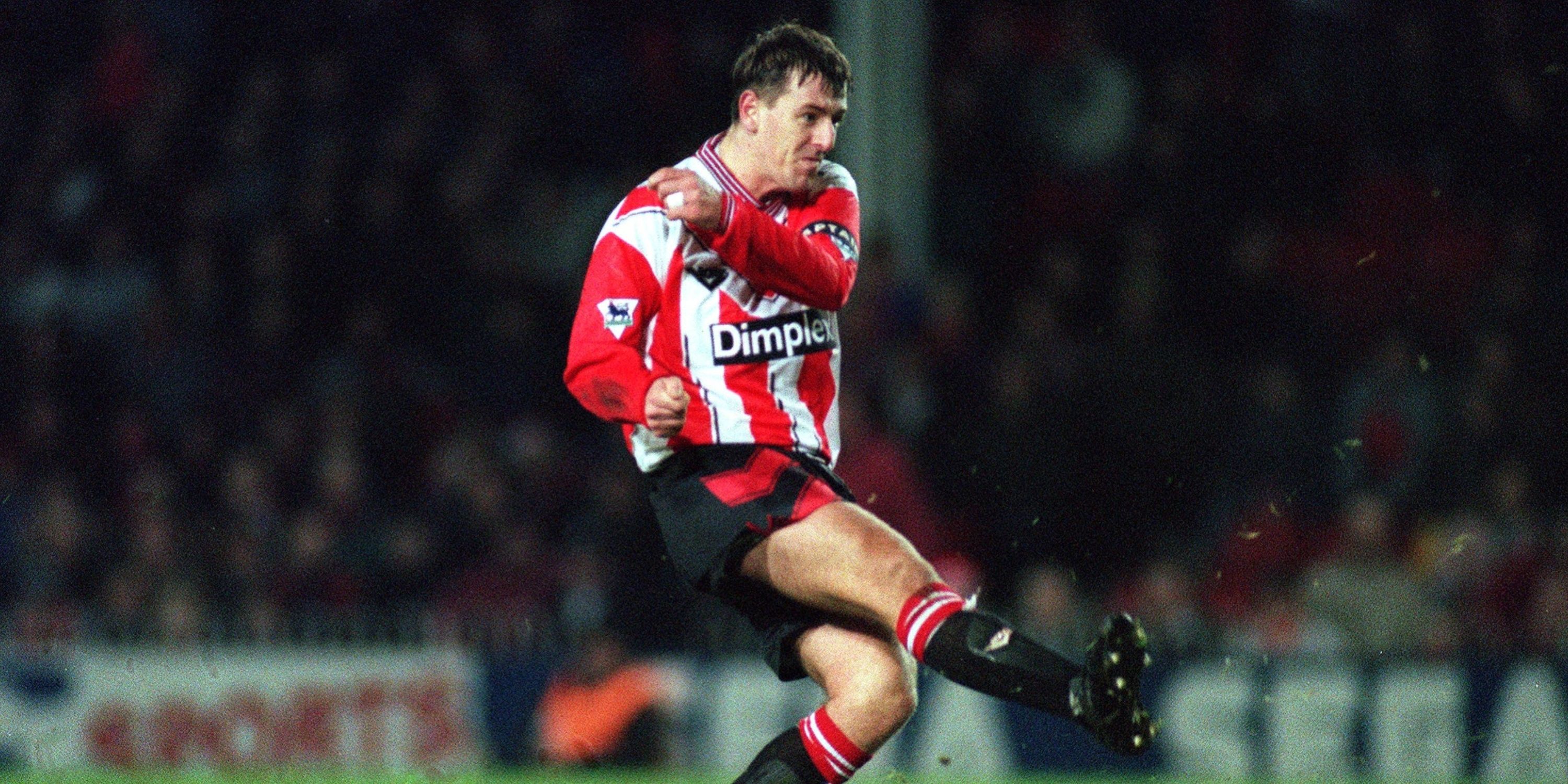 Matt Le Tissier has gone down in Premier League history as a scorer of great goals during his 16 years with Southampton. Undoubtedly, one of his best came in 1993 when the ball fell behind him and he flicked it into his path before knocking it past an onrushing Barry Vension, lofting it over Kevin Scott and then letting it drop before hitting a side-footed volley past Mike Hooper.
| | |
| --- | --- |
| Position | Attacking Midfielder |
| PL Clubs | Southampton (1992-2001) |
| PL Apps | 270 |
| PL Goals | 100 |
Read more: Bale, Shearer, Le Tissier: 12 top players to emerge from Southampton's academy
5
Hatem Ben Arfa vs Bolton – 2012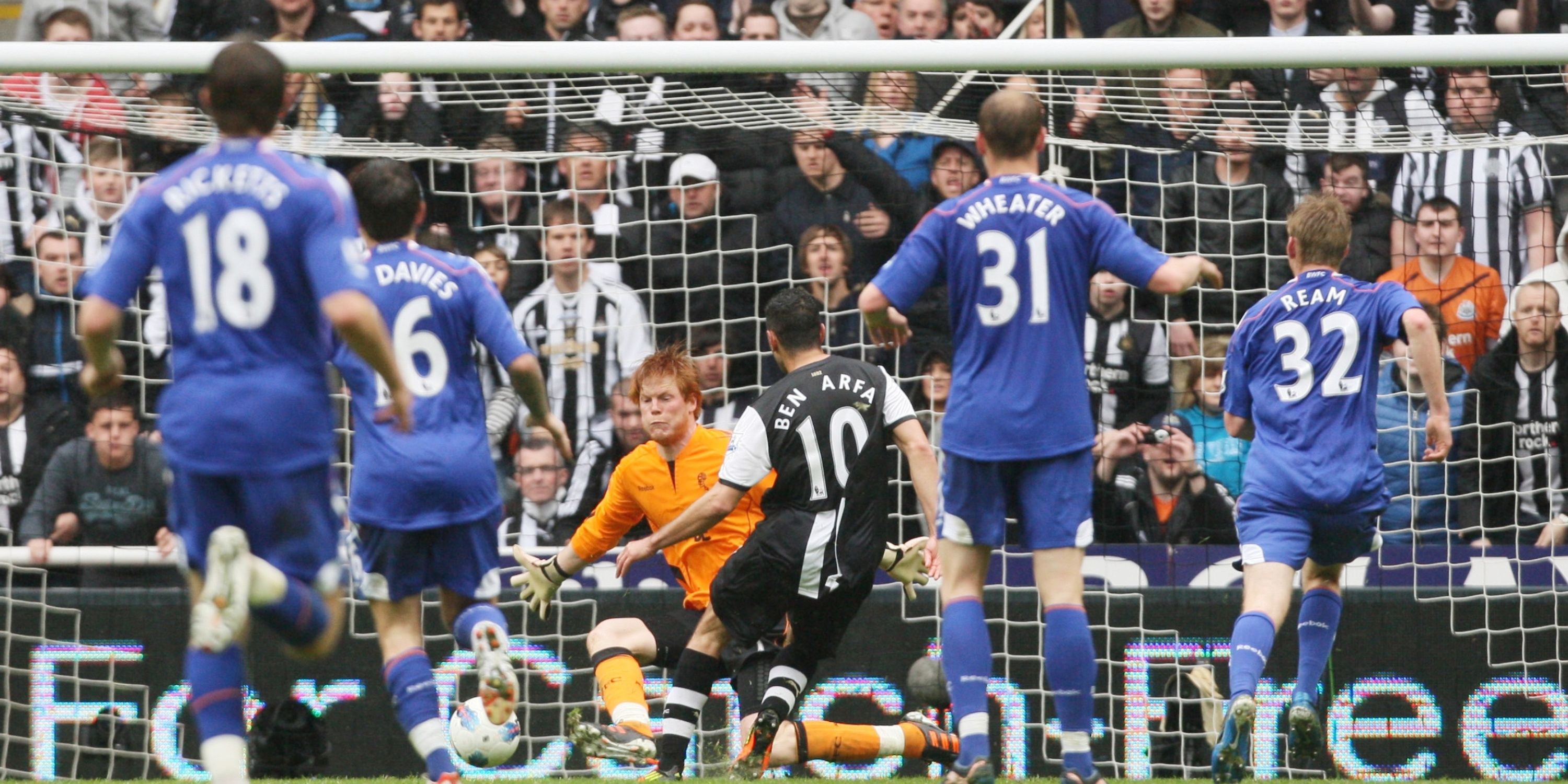 Newcastle United manager Alan Pardew quietly assembled an incredibly strong squad for the 2011/12 season which ended up stunning everyone by finishing in fifth place. One of the crowning jewels in that team was the extremely talented Hatem Ben Arfa and he showed just what he was about with a sublime solo goal against Bolton. Receiving the ball on the halfway line, he spun on the spot, taking out one defender and proceeded to blitz past three others before calmly slotting past Adam Bogdan.
| | |
| --- | --- |
| Position | Attacking Midfielder |
| PL Clubs | Newcastle (2010-2015), Hull City (2014-15 loan) |
| PL Apps | 84 |
| PL Goals | 13 |
4
Dalian Atkinson vs Wimbledon – 1992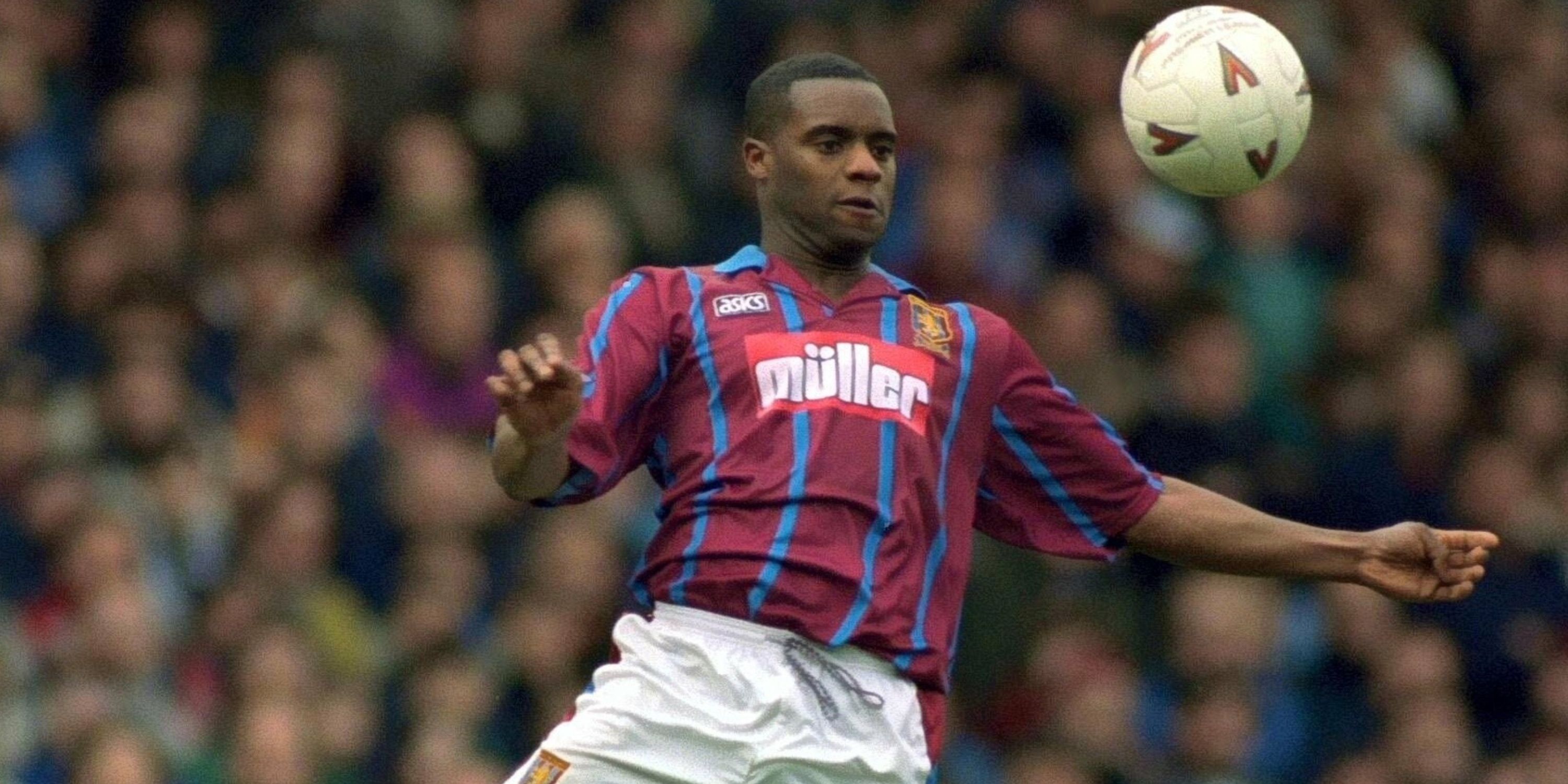 The BBC Goal of the Season award for the inaugural Premier League season was awarded to Dalian Atkinson for a piece of wizardry against Wimbledon. He received the ball deep inside his own half and took it under close control before shrugging off a Wimbledon midfielder and galloping up the pitch. He weaved away from three separate challenges and once he got within twenty yards of goal, he caught Wimbledon goalie Hans Segers off his line and lobbed the ball over the Dutchman to cap off an outstanding goal.
| | |
| --- | --- |
| Position | Striker |
| PL Clubs | Aston Villa (1992-95) |
| PL Apps | 85 |
| PL Goals | 25 |
3
Mohamed Salah vs Manchester City – 2021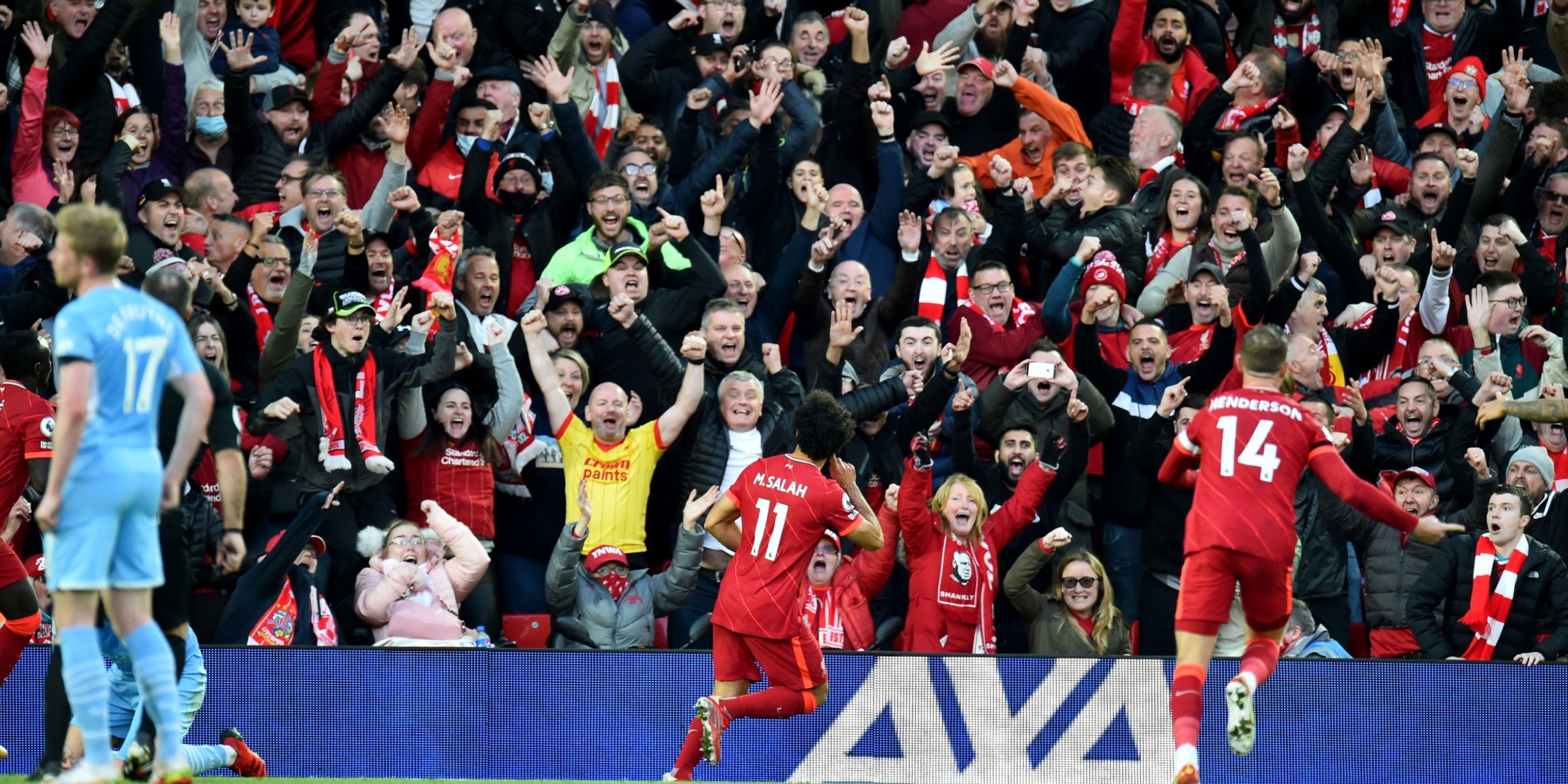 Mohamed Salah has always had a knack for unlocking even the most mean of Premier League defences during his six years at Anfield, and perhaps the most impressive example came in a thrilling 2-2 draw against title rivals Man City in 2021. The Egyptian received the ball on the right side of the penalty area and managed to hold off both Joao Cancelo and Phil Foden while simultaneously rolling the ball away from Bernardo Silva's lunge. He then proceeded to turn Aymeric Laporte inside and out before firing his shot across Ederson from a tight angle, restoring Liverpool's lead in the 76th minute.
| | |
| --- | --- |
| Position | Winger |
| PL Clubs | Chelsea (2014-16), Liverpool (2017-) |
| PL Apps | 237 |
| PL Goals | 142 |
2
Thierry Henry vs Liverpool – 2004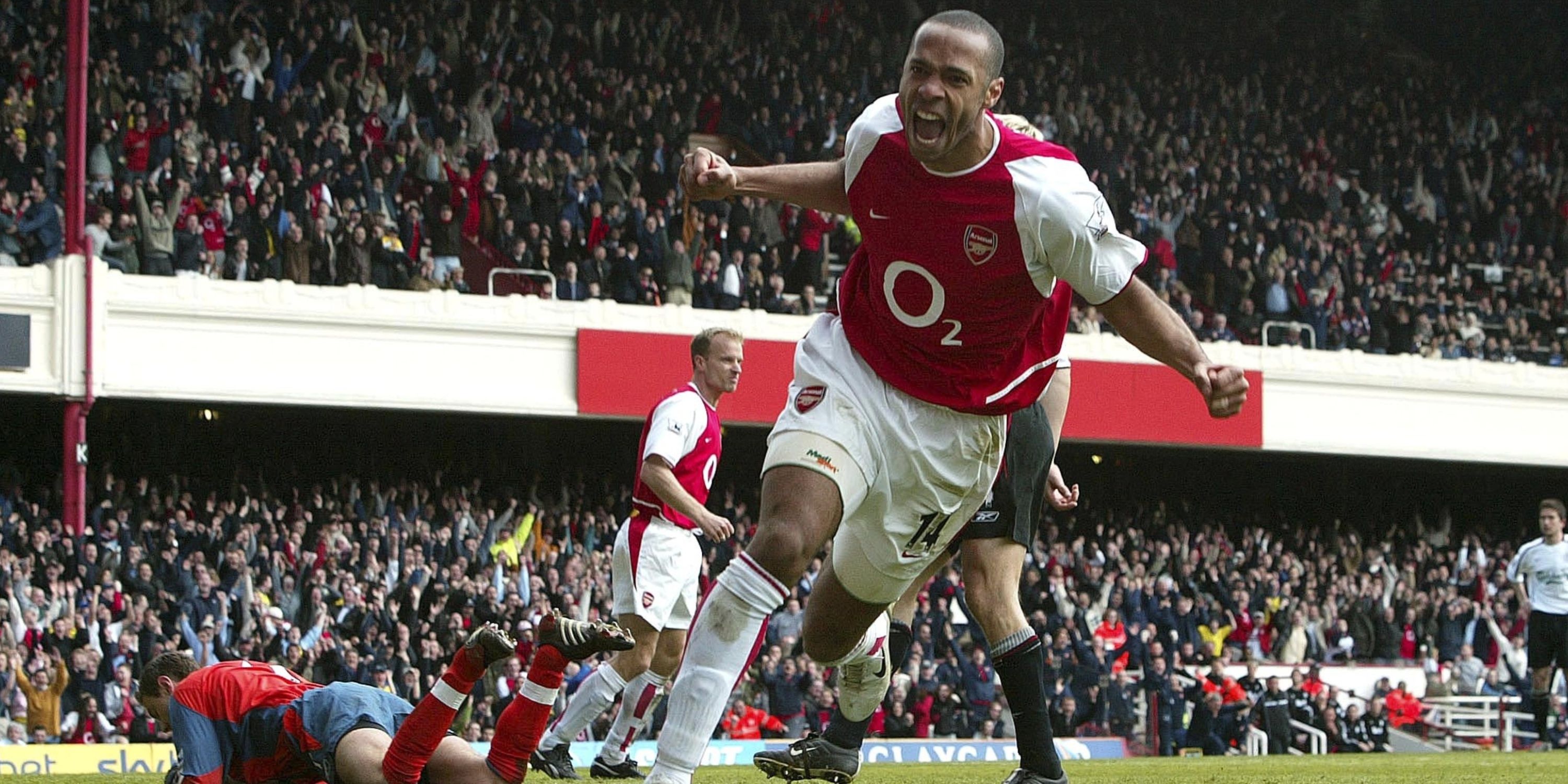 The irrepressible Thierry Henry makes his second appearance on this list with a moment of sheer brilliance during Arsenal's invincible 2003/04 campaign. With the score level, Henry picked up the ball just inside his own half and immediately tore past Dietmar Hamann before bearing down on Jamie Carragher. The Frenchman's feet were just too quick for his frequent punditry partner and now in on goal, he coolly stroked the ball past Jerzy Dudek for his second of three goals in a 4-2 win for the Gunners.
1
Heung-min Son vs Burnley – 2019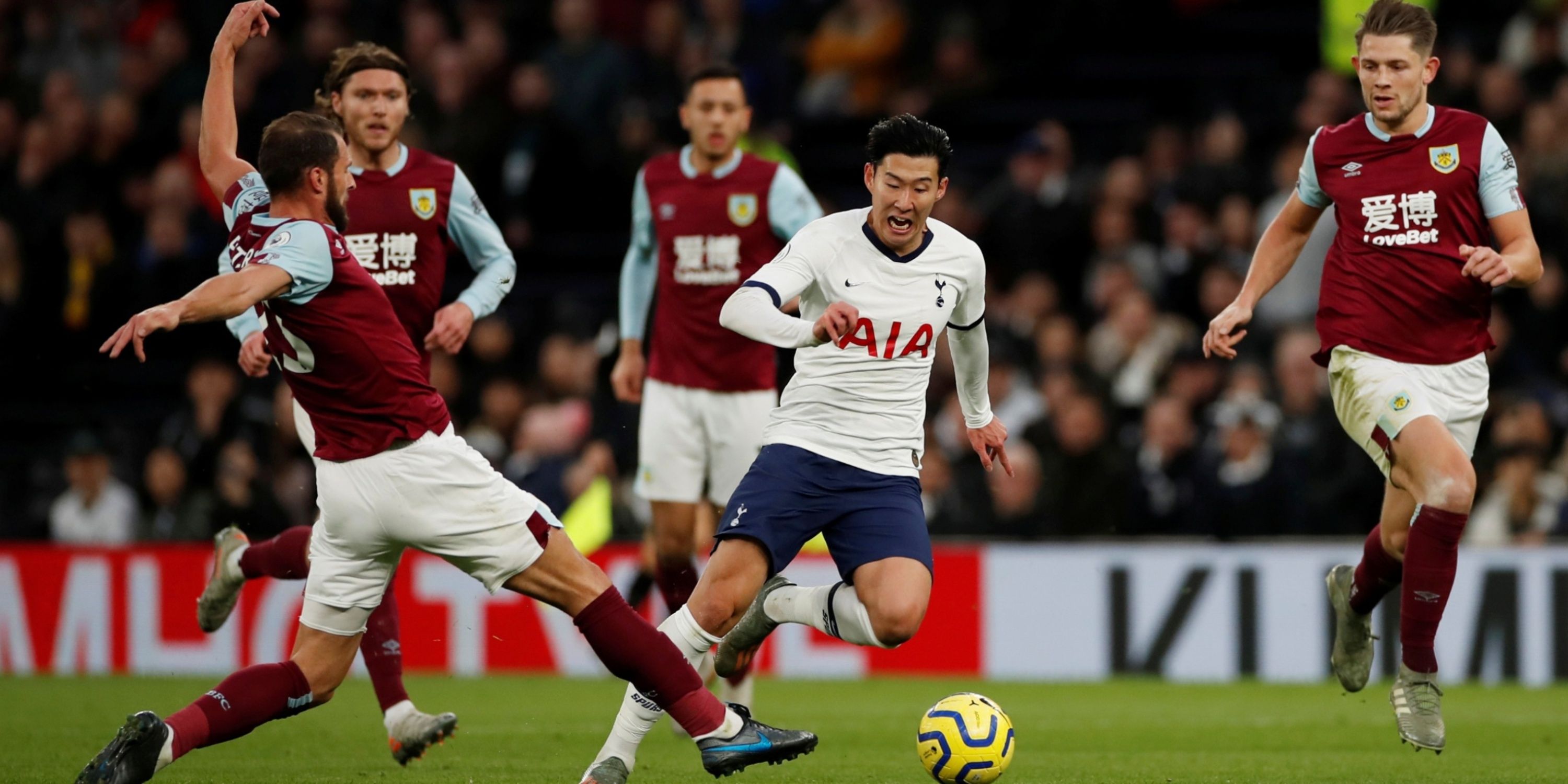 The fact this goal won the Puskas award all but made the decision for us over which of these goals should be number one. Son has already featured once in this list, but his goal against Burnley is easily the best in his career.
He picked the ball up on the edge of his own area and proceeded to carry it up the pitch, eventually becoming confronted by no fewer than six players in claret and blue. Two heavy touches took them all out of the game and the South Korean's raw pace meant he was in on goal and he made no mistake with the finish.
Video All Puskas Award Winners (2009-2021)