"Protected by our father and faith," Cristiano Ronaldo's sister defends her mother and CR7 amid 'black magic' allegations
Cristiano Ronaldo's sister Katie Aviero responded to claims that black magic had affected her and her brother. She posted a story on her Instagram addressing the issue.
A Portuguese television show accused their mother, Dolores Aveiro, of black magic a few days ago. They said that Cristiano Ronaldo's mother had cast a spell on the Portuguese and his partner, Georgina Rodriguez, which had strained their relationship. "Cristiano's mother wants to end Georgina; she is doing witchcraft in Portugal. Black magic for them to end the relationship. She never wanted them to marry or have children. He told his son he didn't want her home. That's why Cristiano doesn't take Georgina to his mother's house, only his children," said the program host.
Katie Aviero squashed these rumours, declaring that the rumours were untrue. "I woke up today with many messages, many videos from some fortune tellers, from people who saw direct from fortune tellers to find out if Cristiano Ronaldo had black magic. I respect it a lot; I even have a friend who is a fortune teller… but I don't believe in magic. God takes care of everything. And all the videos said, 'No, Cristiano Ronaldo does not have black magic; his father protects him'. Our Father and faith protect him and us," said Katie.
Cristiano Ronaldo and Georgina Rodriguez currently reside in Saudi Arabia and have recently faced multiple controversies regarding their relationship status and Georgina's actions on social media.
In case you missed it: Cristiano Ronaldo's sister slams 'garbage media publication' that blamed her mother for possible separation between CR7 and Georgina Rodriguez
Cristiano Ronaldo set to return to Europe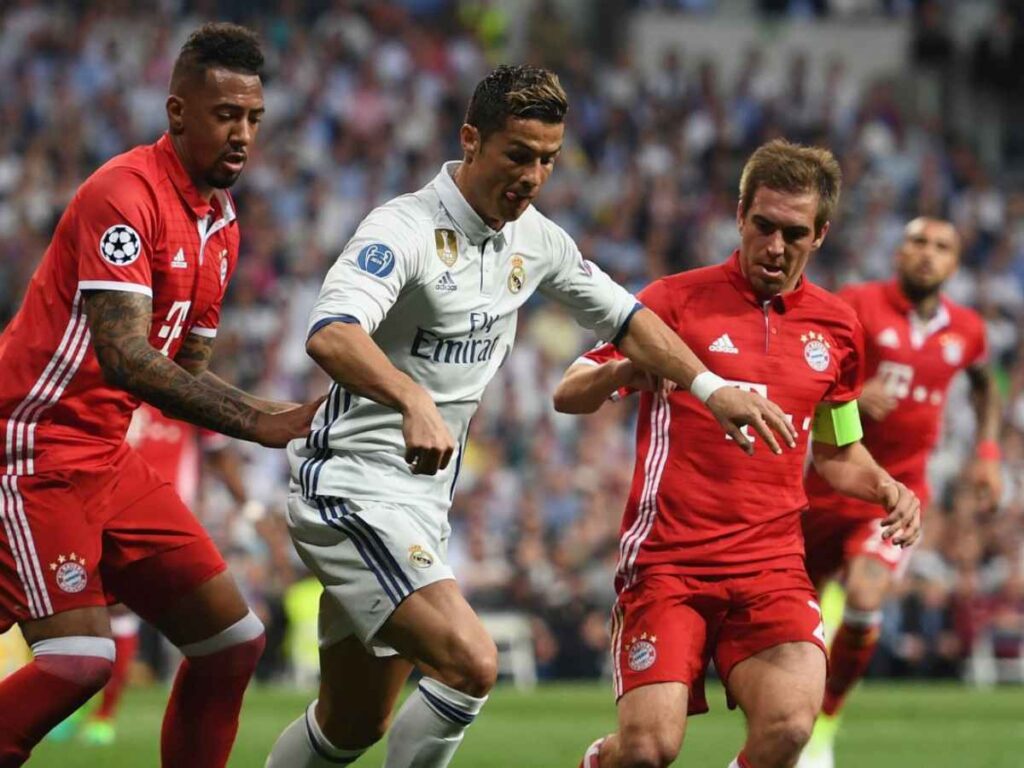 After terminating his contract with Manchester United during the World Cup, Cristiano Ronaldo made a strong choice by signing for Al Nassr in Saudi Arabia. Since then, Ronaldo has had a mixed adventure, with goals but disappointing results and a few nervous moments that have not gone unnoticed.
The German press has been speculating that the experiment is nearing its conclusion. Markus Schon, a wealthy businessman, has taken the initiative to finance Ronaldo's move to Bayern Munich. According to reports, he has already emailed Oliver Kahn about his intentions. However, it is unclear how keen the German giants are on the move.
Related News:
Joana Sanz and her friends receive death threats on social media following divorce from Dani Alves
"Can't do anything right; It Stinks"- Fans burn down Juventus after Sevilla knocks them out to reach Europa final
Video Foundation and Empire – The Foundation Trilogy – Book 2 | Full Audio Book