Premier League: Top 10 assist totals of the last 15 years
The Premier League has been home to some of the world's best creative players over the last couple of decades. Of course, we've seen stars like David Beckham, Ryan Giggs and Thierry Henry light up the league with incredible assist hauls.
But what about the modern era? Football FanCast has looked into the data to find the best individual seasons from creative players over the last 15 years. It brings about some truly remarkable campaigns – but one player stands out, in particular.
You can probably guess who, but here are the Premier League's top 10 assist hauls of the past 15 years…
10
Christian Eriksen 2014/15 – 15 assists (3,157 mins)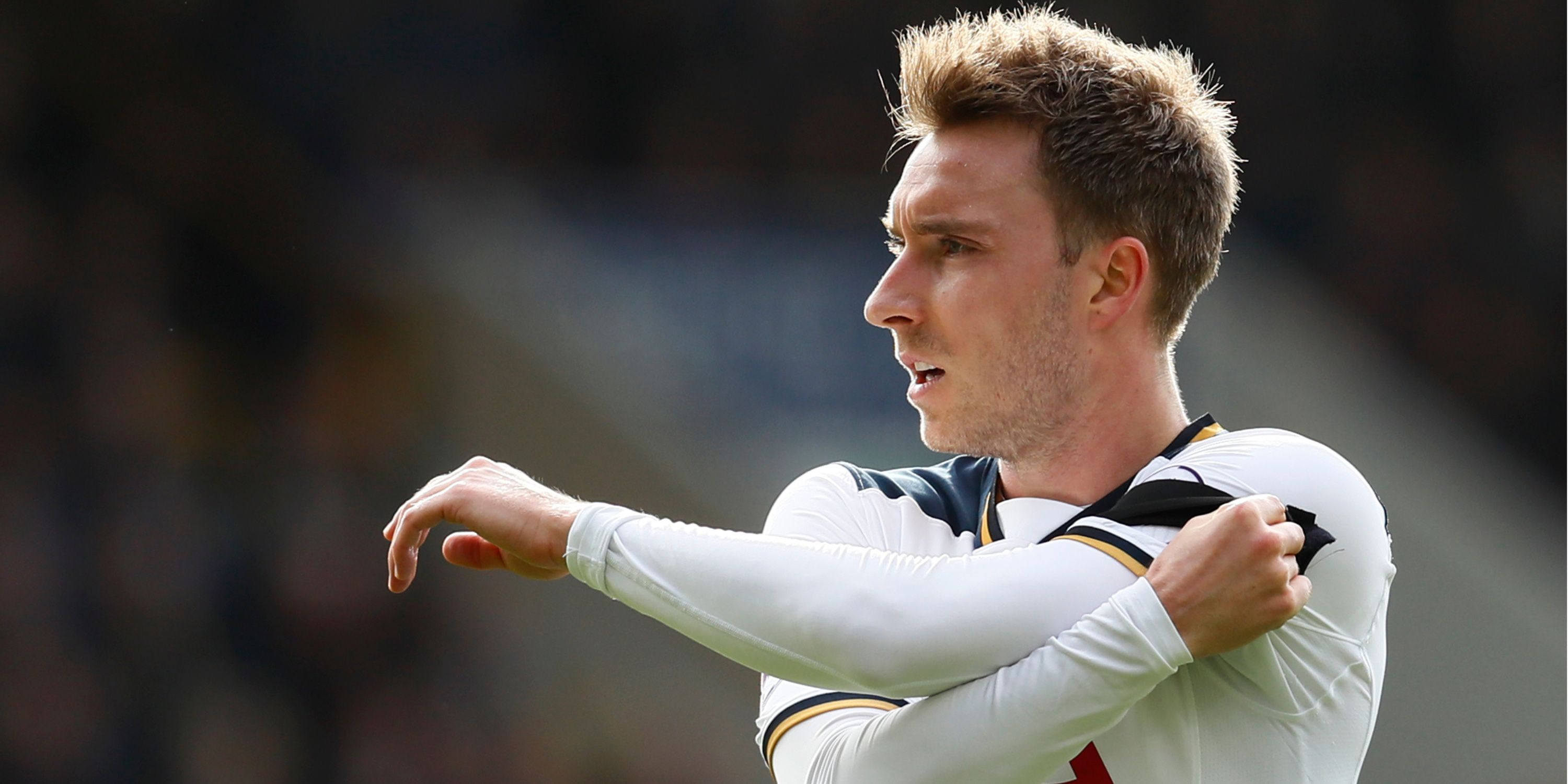 We've had to include the minutes as there is a tie – a four-way tie, in fact. 15, for whatever reason, is a number that few players can move past. It's something of a cut-off point for the elite seasons over the last 15 years.
Christian Eriksen, though, hit that mark back in 2015. This was his best season for Tottenham Hotspur, assisting 15 and scoring eight in the Premier League. It's the second-highest assist mark of his career, too – Eriksen once managed 17 for Ajax.
And what a massive season this was for Spurs. Okay, they only finished 5th, but this was their first campaign under Mauricio Pochettino, as well as the breakout campaign for Harry Kane. The young striker scored 21 in the Premier League, thiriving on the back of Eriksen's creativity.
9
Eden Hazard 2018/19 – 15 assists (2,923 mins)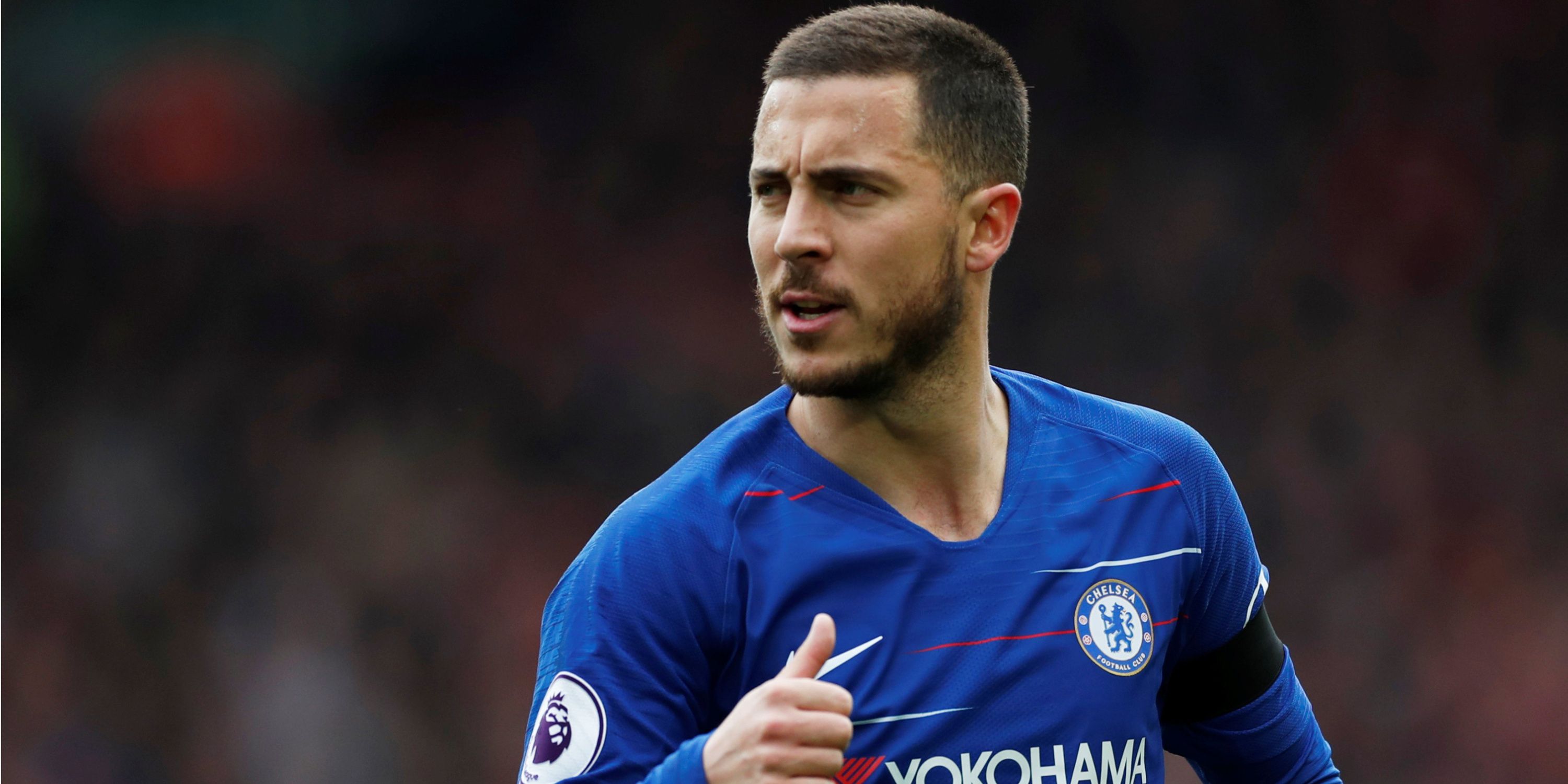 What an absolutely incredible season this was from Eden Hazard. Four players have managed exactly 15 assists in the Premier League across the last 15 years – but only one also scored 16 goals.
This tally equalled Hazard's career-best, having also hit the total in his final season at Lille. This, of course, would be his final season at Chelsea.
Again, Hazard scored 16 goals and provided 15 assists in this campaign. That 'earned' the Belgian a big-money move to Real Madrid in the summer – something that also saw a dramatic downturn in his career. That's the strange thing about this season – we had no idea at the time, but this was actually Hazard's swansong.
He was never the same player after departing to Madrid. Arguably the best season of his career was also the last of him at his peak.
8
David Silva 2011/12 – 15 assists (2,800 mins)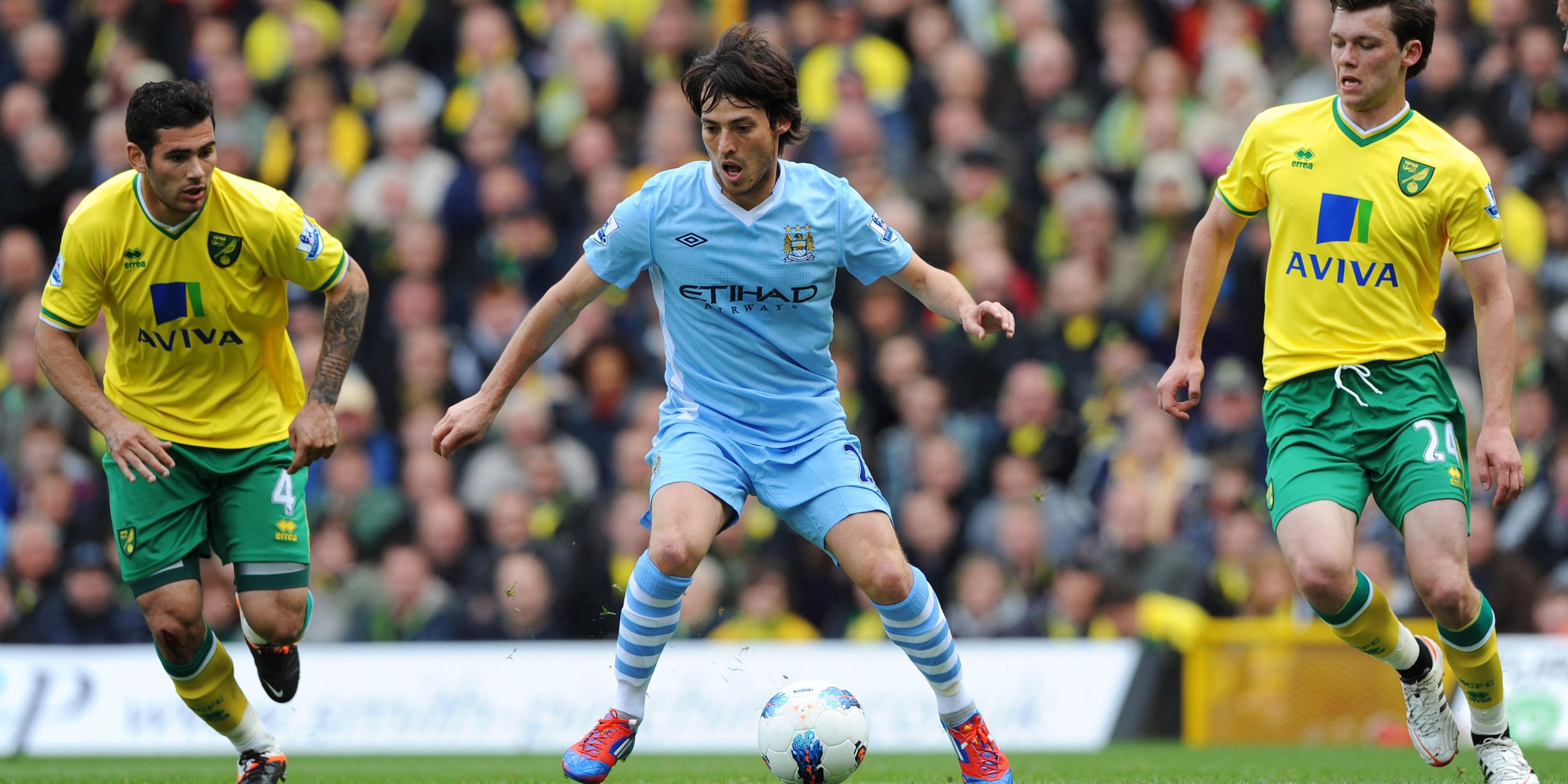 The biggest season in Manchester City's history arguably saw David Silva at his best. 15 assists in the title-winning campaign is four more than he managed in any other season – for any club.
That's a little surprising, if we're honest. 15 assists feels like Silva's benchmark such was his longevity in the Premier League. There is a very good reason for him only hitting the mark once, however.
Silva's 2,800 minutes in this Premier League season is the most he managed at City. His 36 overall appearances was also a joint career-high, while he also made 33 starts – something he never did in any other campaign.
The Spaniard is the only player on this list where you feel he could have managed even more.
7
Leroy Sané 2017/18 – 15 assists (2,419 mins)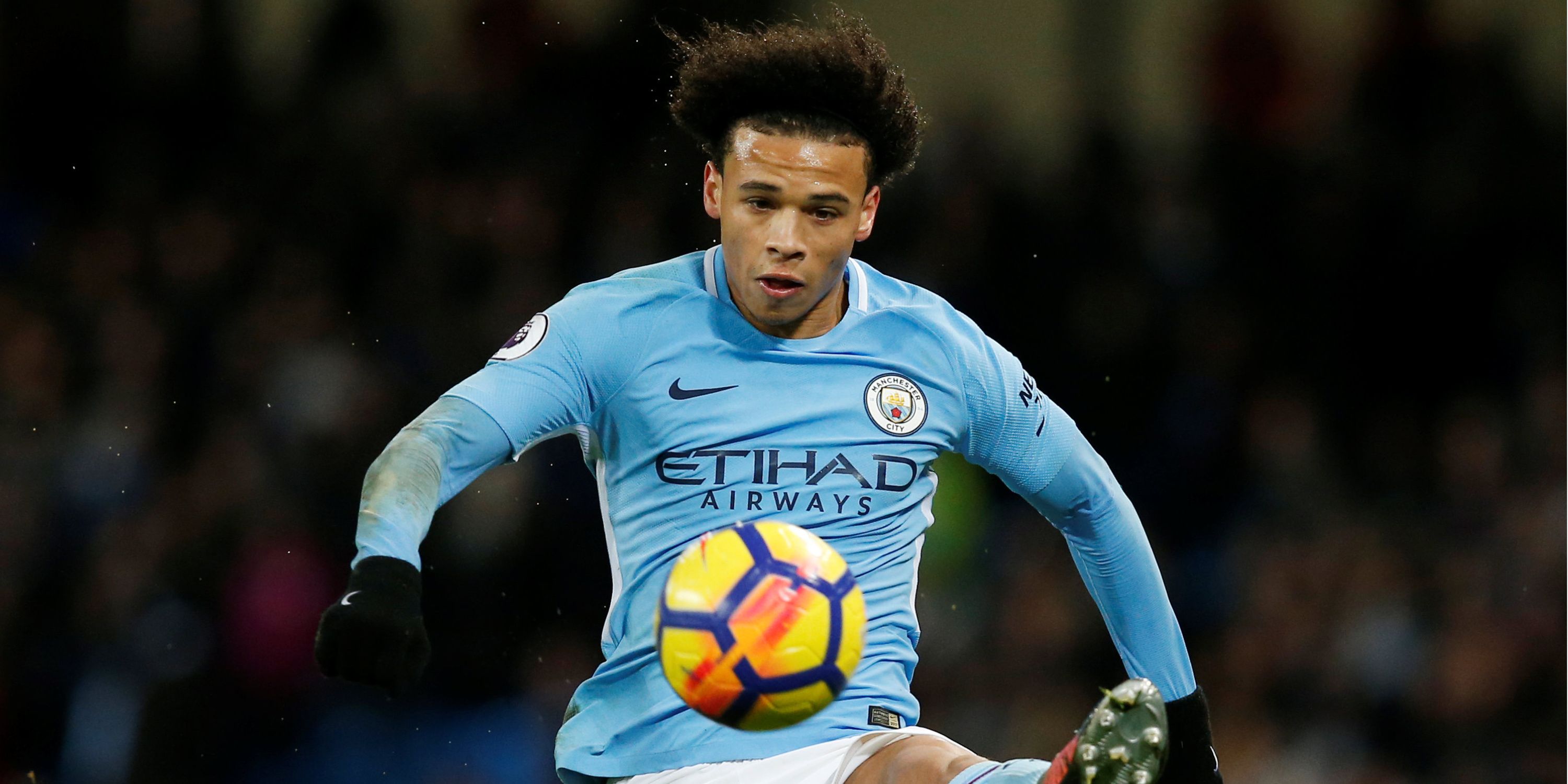 Leroy Sané is the sole player on this list who you wouldn't consider a typical playmaker. He was never the go-to guy at Manchester City, and we can't imagine many would expect him to feature on here.
Even stranger is that out of the four players to register 15 assists, Sané did it in the lowest amount of game time. Yes, even fewer than David Silva.
What won't surprise you, however, is to learn that this season is a complete outlier in Sané's career. His next best is 10, achieved in the campaign after this one. The German only managed two in the prior season.
In fact, Sané typically scores more than he assists. But in 2018, he completely clicked with what Pep Guardiola wanted his City side to do going forward. Burst forward, hit the byline, cut it back for the goal. Sané was fantastic at it, clearly.
6
Kevin De Bruyne 2017/18 – 16 assists (3,073 mins)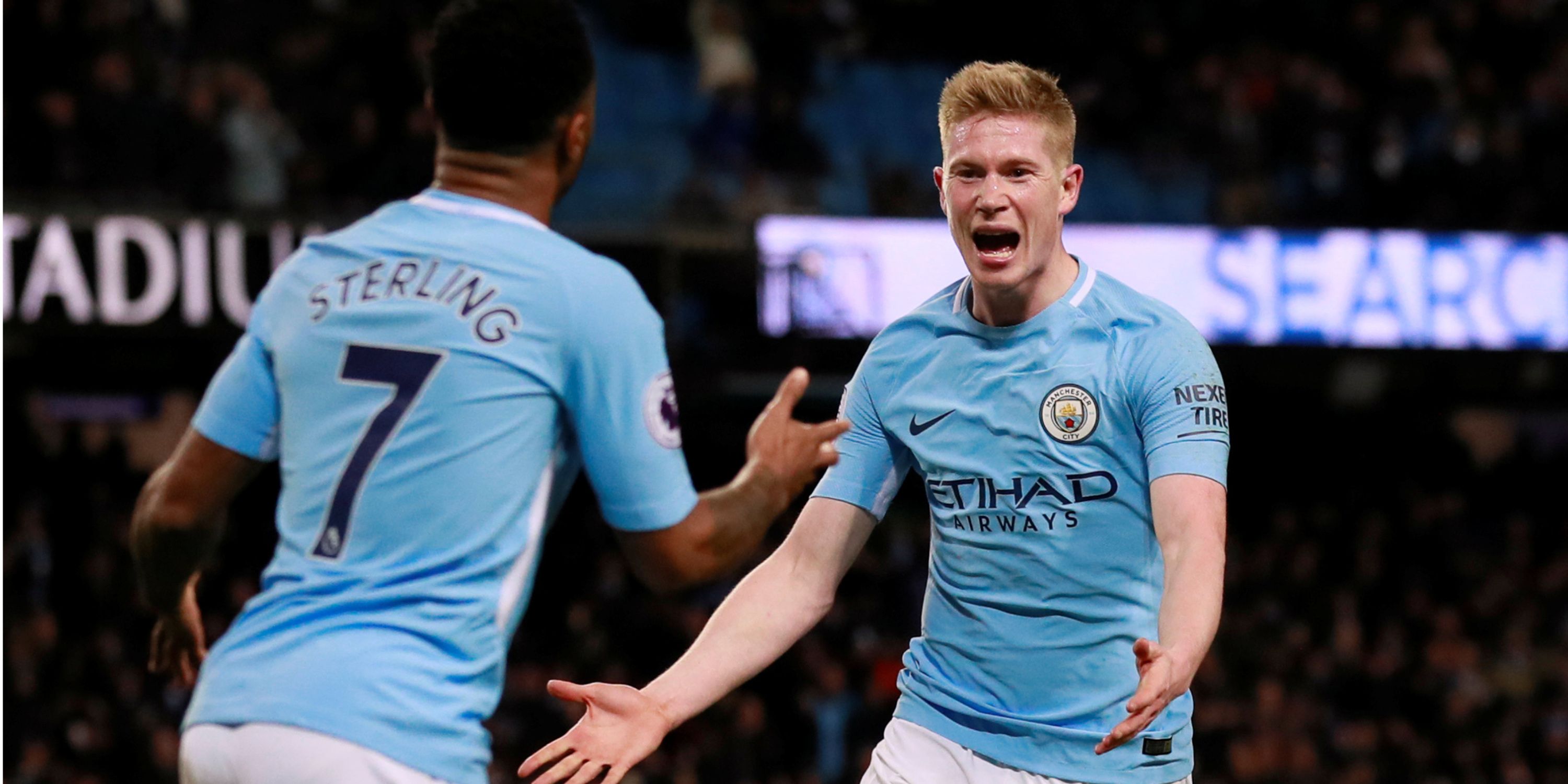 Ah, there he is. This is a list of the 10 best individual assist seasons of the last 15 years but it only actually features seven players. That's because one player features four times. No one else is here twice.
Kevin De Bruyne picked up 16 assists in the 2017/18 campaign, but that number is tied. Unlike the mess at 15 assists, however, De Bruyne's figure of 16 is tied with himself. We'll get onto the other time he did it in a moment.
What's remarkable about the 2017/18 campaign, though, is that De Bruyne managed to get all of these assists despite Leroy Sané's efforts above. You usually only get one player dominating the charts per team, given the only way to get assists en masse is to be the lead playmaker.
But City did break the Premier League goal record this season, scoring 106 goals in 38 games. That certainly leaves room for multiple assist leaders.
5
Kevin De Bruyne 2022/23 – 16 assists (2,417 mins)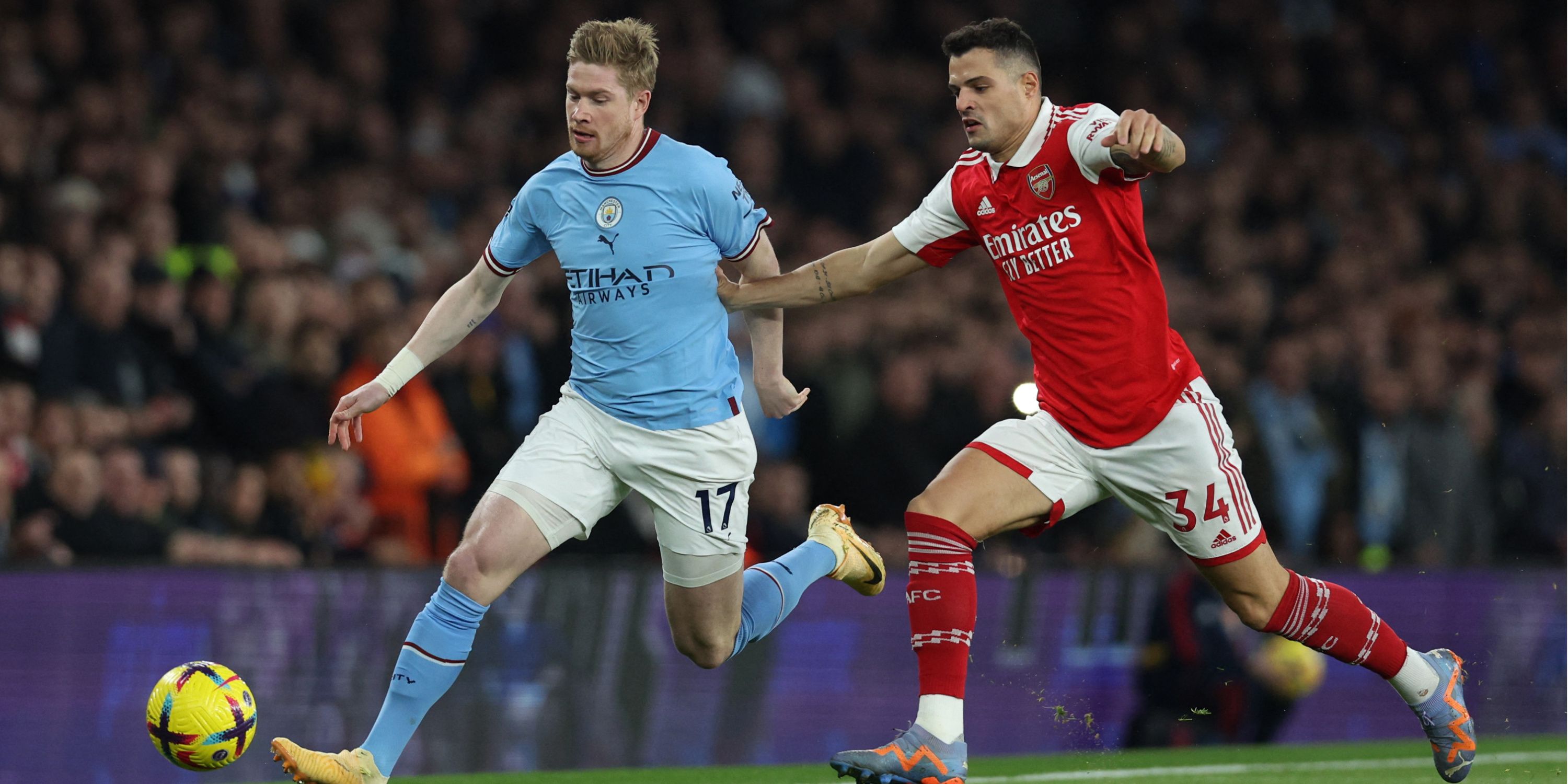 Much like playing in a team capable of breaking the goal record helps with assists, playing with a striker capable of doing it provides opportunities, too. That's certainly what Kevin De Bruyne found last season.
Erling Haaland moved to Manchester City in 2022 and with that, the Premier League had a new goalscorer extraordinaire. The Norwegian would eventually finish the campaign with 36 league goals – breaking the 38-game record by four.
And it will be of no surprise to anyone to learn that De Bruyne assisted a fair few of those. Eight of his eventual total were for Haaland alone, which was the most any of any player to an individual goalscorer last season. For some context on that, the Belgian would have finished in the top 10 for assists in 22/23 solely on goals created for Haaland.
4
Cesc Fàbregas 2014/15 – 18 assists (2,883 mins)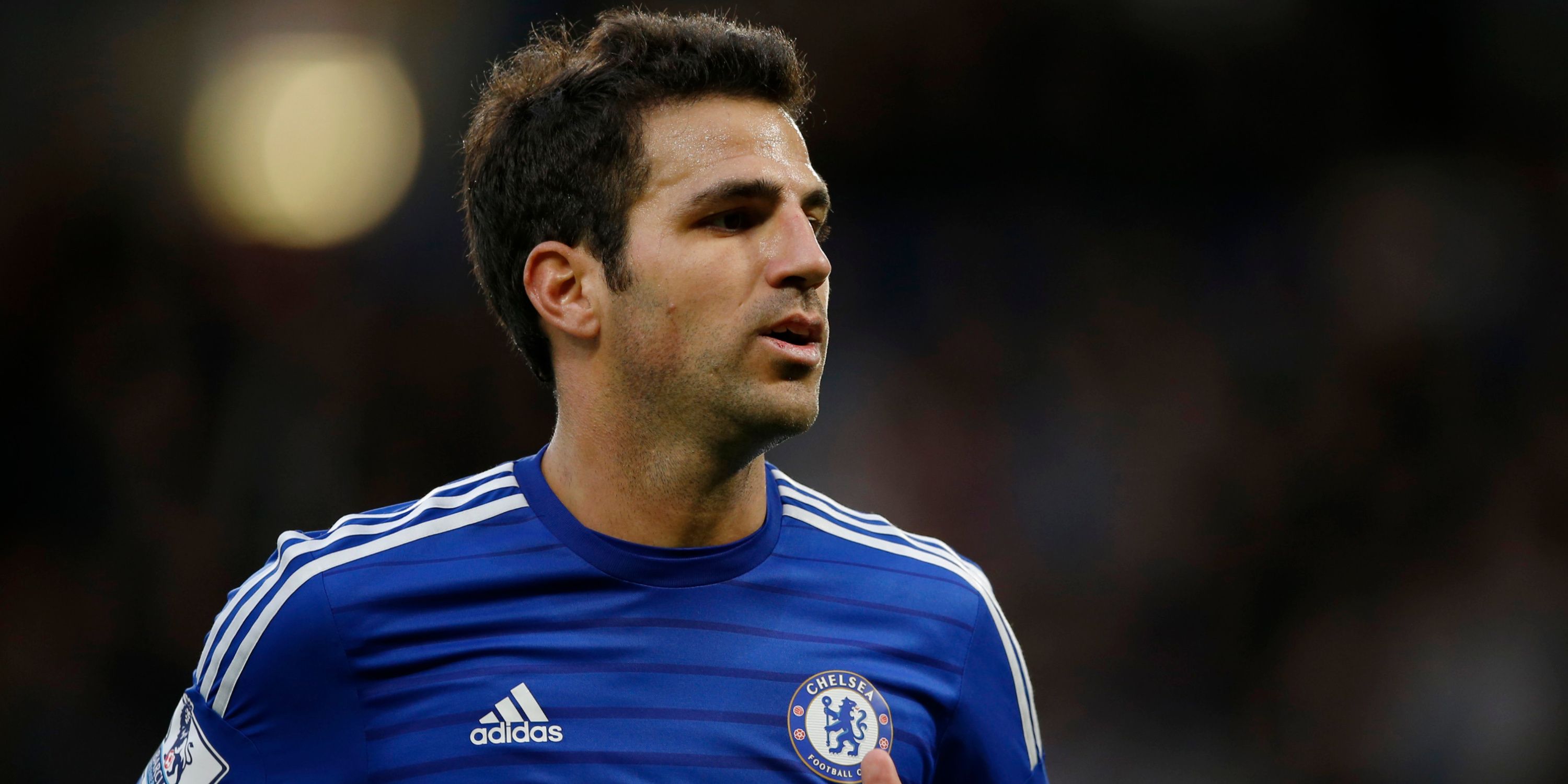 Cesc Fàbregas was always a magnificent creative force at Arsenal and he did once manage 17 in a season for the Gunners (though, it was 16 seasons ago and thus not on this list). His career best, however, came in his debut season for Chelsea.
Fàbregas was brought in from Barcelona at the same time Diego Costa arrived from Atlético Madrid. They would, along with Eden Hazard, form the creative spark at the Blues under José Mourinho as they recaptured the Premier League crown.
Much as with Kevin De Bruyne and Erling Haaland above, Fàbregas and Costa were a brilliant pairing. The midfielder supplied six goals for his teammate, but still managed to find 12 more throughout the campaign for others.
While Hazard was the best player in the league that year, Fàbregas's creativity was off the charts. After all, only two players have managed better since.
3
Kevin De Bruyne 2016/17 – 18 assists (2,877 mins)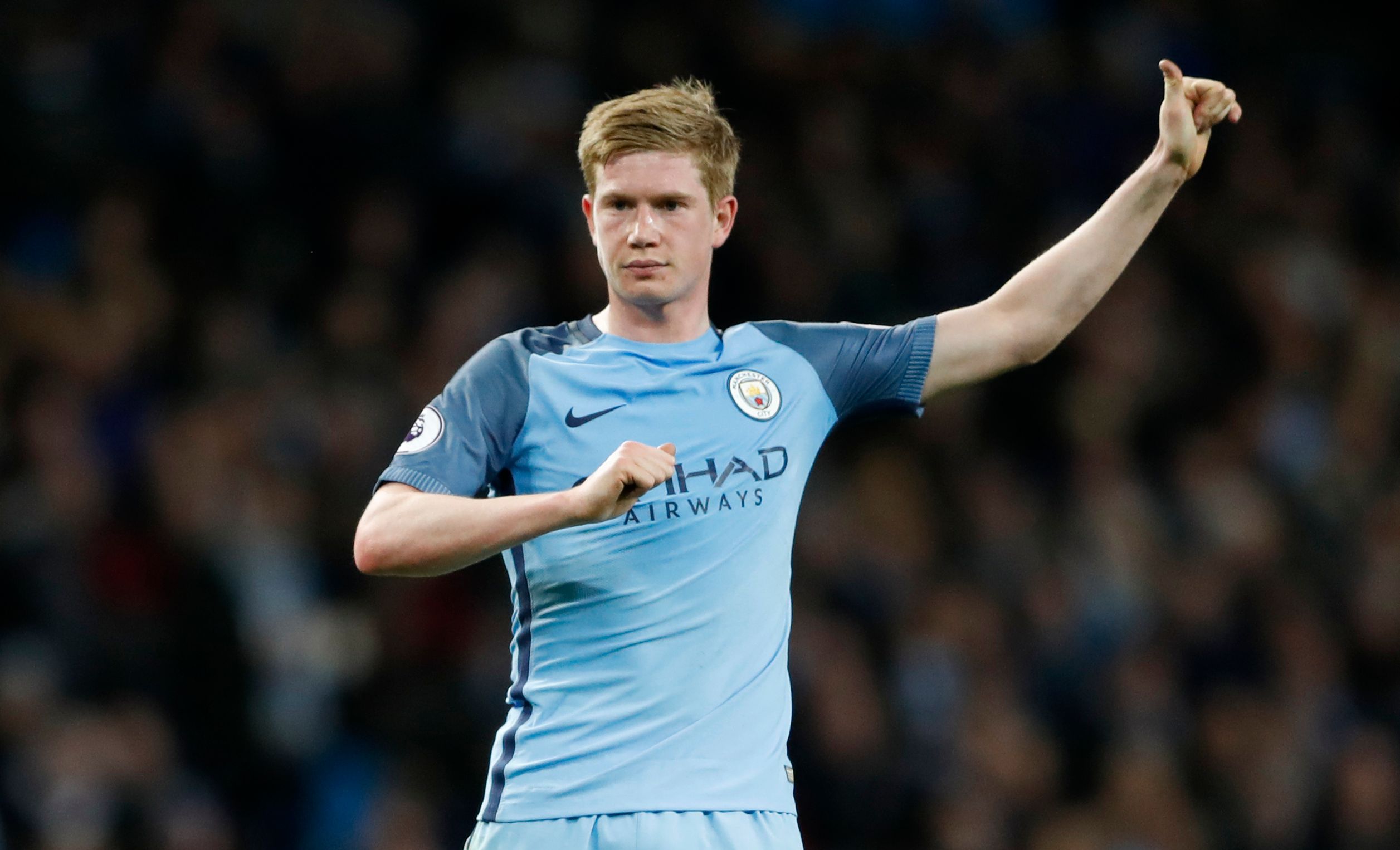 Kevin De Bruyne just pips Cesc Fàbregas to 3rd on this list by achieving his 18 assists in six fewer minutes. Not a lot separates them, then.
What does separates them is that this wasn't even De Bruyne's best season for assists. It's worth mentioning again just how remarkable this all is. We've mentioned some of the greatest creative players in Premier League history, here – Fàbregas, David Silva, Eden Hazard and Christian Eriksen. All mentioned once. Here's De Bruyne's third appearance on this list, topping all of them, and he's still not done.
What's notable about this season, though, is that City didn't win the league. They did in the two other campaigns we've mentioned but they fell to a lowly third in this one behind Chelsea and Tottenham Hotspur.
Of course, Pep Guardiola's men would click the following year and quickly get things back on track.
2
Mesut Özil 2015/16 – 19 assists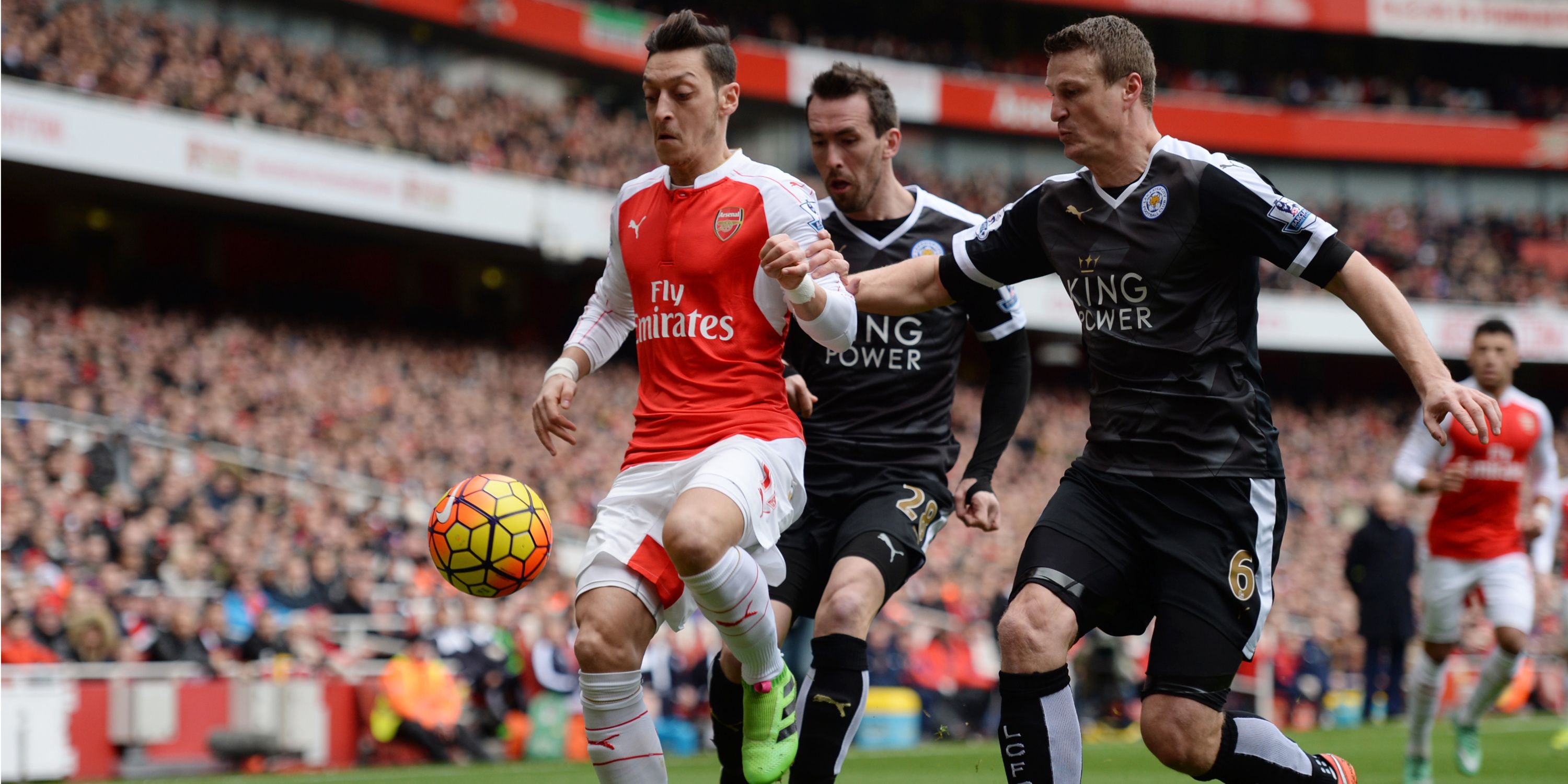 It's taken us to the no.2 spot but we've finally got someone standing on their own – we don't even need to list the minutes!
This was Mesut Özil's third season at Arsenal and it saw his career best for assists, narrowly beating out his 2011/12 title-winning campaign at Real Madrid. And what a season it was.
It really came out of relatively nowhere, too. Özil had managed only five assists the season before, with nine before that. Suddenly he smashed both seasons combined, assisting Olivier Giroud seven times and Alexis Sánchez with three.
It was an extraordinary season and one that, unfortunately, Özil would never come close to replicating again. The next season saw him pick up 10, so nearly a 50% drop. Even that would be a mark he'd never find again – eight followed in 2018 and the German never managed more than two beyond that for the rest of his career.
This season, though, is an all-timer and one of the most productive we've ever seen in the Premier League.
1
Kevin De Bruyne 2019/20 – 20 assists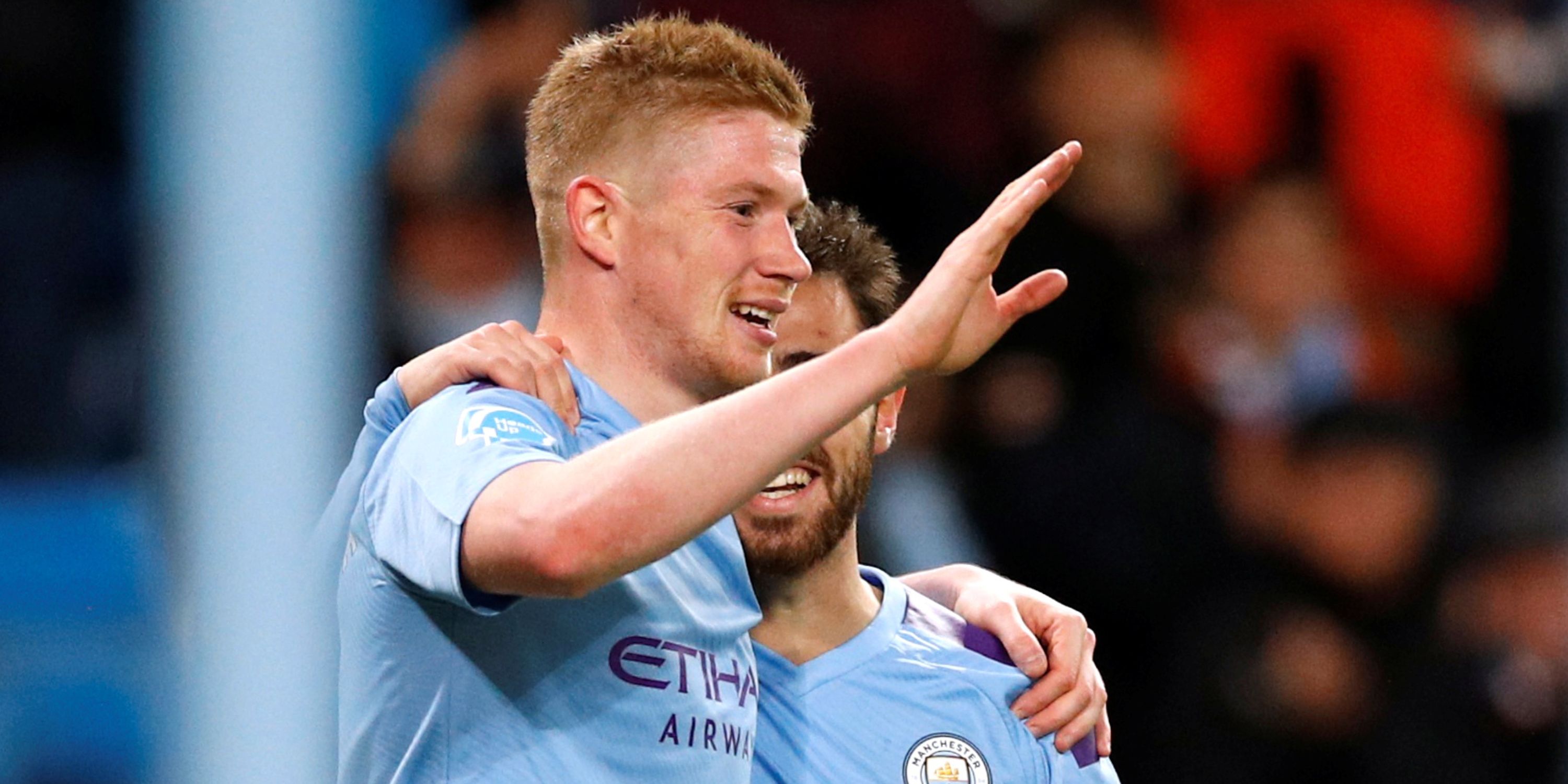 This mark of 20 isn't just the most of anyone in the last 15 years – it's the Premier League record. Technically, that makes it the all-time record for English football, but only because assists weren't recorded before the PL.
Of course, Arsenal fans will want us to quickly point out that De Bruyne merely shares this honour. Thierry Henry set the benchmark in 2002/03 at 20. The Belgian is the only player to match it, though.
And what a season it was. De Bruyne made it into the top 10 in terms of combinations in the league that year with two different players – Sergio Aguero (2nd, with six assists) and Raheem Sterling (8th, with four assists). And that still only accounts for half of his total.
Take out assists to those two players and De Bruyne still would have been 4th in the Premier League for assists that year. It was a truly astonishing achievement, made all the more amazing by the fact that Manchester City didn't win the title that season.
It creates a notable fact – De Bruyne's two best seasons for assists are also the only two seasons he hasn't won the Premier League title. There are all sorts you can read into that.
Video Footballers with GENIUS vision! | Best Premier League assists from 2022/23