Premier League relegation battle: Who of Leeds, Leicester and Everton will join Southampton in going down?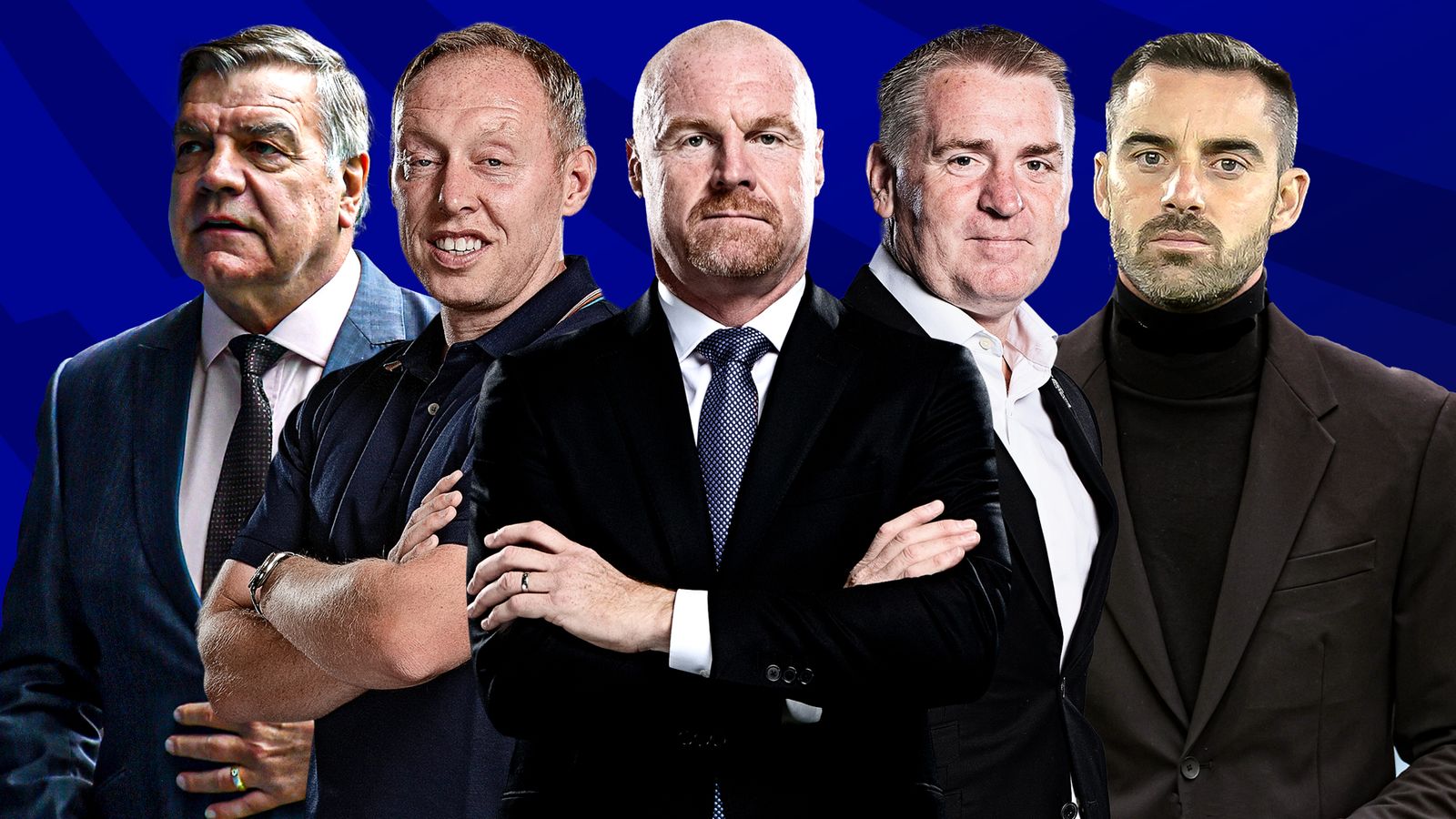 With the Premier League relegation fight entering its final week, Everton, Leeds and Leicester all still find themselves in danger of dropping into the Championship along with already-relegated Southampton.
Southampton's 11-year spell in the Premier League came to an end following their defeat to Fulham, but who else will join them in being demoted to the Championship?
With just two games remaining, Everton (17th – 33 points), Leeds (18th – 31 points) and Leicester (19th – 30 points) all remain in danger.
After beating Arsenal 1-0 on Saturday Night Football, Nottingham Forest have confirmed their Premier League status for another season.
Find out their remaining fixtures below…
The predictor
How the season has played out
17. Everton
Points: 33
Goal difference: -24
Remaining games:
May 28: Bournemouth (H)
18. Leeds
Points: 31
Goal difference: -25
Remaining games:
May 21: West Ham (A) – live on Sky Sports
May 28: Tottenham (H)
19. Leicester City
Points: 30
Goal difference: -18
Remaining games:
May 22: Newcastle (A) – live on Sky Sports
May 28: West Ham (H)
Gary Neville told Sky Sports after Leicester's 3-0 home defeat to Liverpool: "They look like a group of players who are beaten. Anything can happen. We know that they could go and do something absolutely spectacular. But I genuinely feel Leicester tonight have gone and there's no coming back from it.
"I think most Leicester fans will think exactly the same. I don't want to see any team going down. I'd love to be proved wrong. But I think that's the end of them tonight."
Jamie Carragher told Sky Sports after Leicester's 3-0 home defeat to Liverpool: "Those other teams would have expected to be in a relegation fight. Everton would have hoped they wouldn't but they were there last season. We're talking about a team in Leicester who finished eighth last season and they were disappointed with that.
"Don't forget, Brendan Rodgers was getting criticism last season for finishing eighth. To go from that to this, are the players ready for this battle? They certainly didn't look it tonight, and they certainly didn't look it last week at Fulham. That was a horrendous display."
20. Southampton – RELEGATED
Points: 24
Goal difference: -35
Remaining games:
May 21: Brighton (A)
May 28: Liverpool (H)
Video