Premier League 2022-23: Exciting final day looms as key battles hang in the balance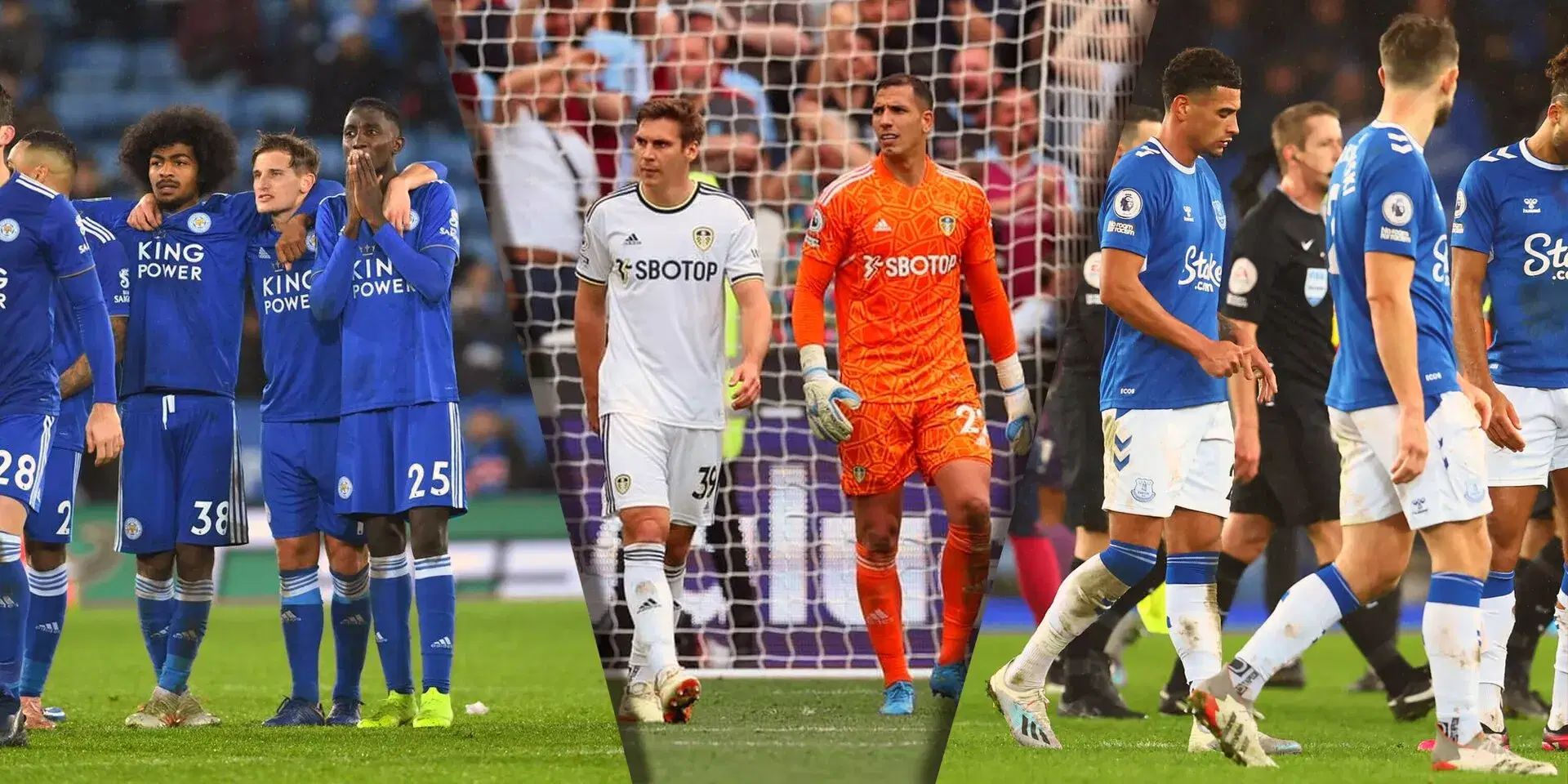 Three teams battle relegation and six teams compete for European football
With only 12 matches remaining, the Premier League 2022-23 season will finally commence this weekend. Manchester City are the confirmed winner and finish ahead of Arsenal. The championship battle has ended, but the relegation battle is still going on. Everton, Leeds United, and Leicester City have a huge task on hand. Of these three teams, two will definitely go down. There are also a few European places that are yet to be decided.
As the Premier League heads into the final weekend, let's look at what remains to be decided in the final matches.
Relegation Battle – Everton, Leicester City, and Leeds United
All eyes will be on the relegation battle between these three teams. Southampton are the only team to be relegated from the top division this season. Two spots remain, and three teams have a chance to go down. Everton sits 17th in the league table and have a two-point lead over these two opponents. Leicester City have a superior goal difference compared to the other two teams. These teams are dependent on each other's results to guarantee a place in the Premier League. Everton have the advantage and could survive this battle.
Final UEFA Champions League spot
The race for the top four is still on. Manchester City and Arsenal will finish first and second, respectively. Newcastle United have also made it to the Champions League and are guaranteed a top-four finish. However, their position is still not confirmed, as Manchester United are knocking on their doors and looking to finish third. Another team that can make it to the top four is Liverpool. Manchester United have a three-point lead over Liverpool and are only one point behind Newcastle United. They have a game in hand over these two opponents. If Manchester United win or earn a draw against Chelsea, they will finish in the top four.
Trending World Football Articles:
Brighton's entry to the European stage
Liverpool could be heading to the UEFA Europa League next season. The team favourite to join the Reds is Roberto De Zerbi's Brighton & Hove Albion. The Seagulls are just one point away from finishing sixth in the league table. With two games remaining in hand and a superior goal difference, Brighton are likely to make it to Europe next season. They face competition from Unai Emery's Aston Villa. Villa needs a win and will hope that Brighton loses their remaining two matches by a superior goal difference. 
Fight for the final European spot
Three teams battle for the UEFA Conference League spot. Aston Villa are sitting seventh on 58 points. Spurs are just behind them on 57 points, and Brentford are just one point behind them. These three teams have a chance of playing European football next season. Aston Villa face Brighton, Spurs face Leeds United, and Brentford face Manchester City. Tottenham Hotspur have a high chance of finishing seventh in the league table. 
Related News |ARTICLE CONTINUES BELOW
The race for the Golden Boot remained one-sided throughout the season. This season, all eyes were set on the championship battle as well as the relegation battle. The battle for Europe also took a lot of twists and turns. Now teams are heading into their final match with a point to prove. With 10 teams in the mix for the final battles, the Premier League once again proved why this is one of the most competitive leagues across Europe.
For more updates, follow Khel Now on Facebook, Twitter, and Instagram and join our community on Telegram.
Video Men's Premier League 2022; Round Eleven