North West business briefs: Kays Medical; OCU Group; BOBExpo; PM+M; Everton FC; Momentum Group | TheBusinessDesk.com
Liverpool-based Kays Medical has partnered with KnifeSavers, a not-for-profit programme that empowers people to deal with bleeding caused by knife injuries.
Kays' critical role is to provide the Bleeding Control Kits and Cabinets that have been designed by trauma clinicians at Aintree Hospital's Major Trauma Centre. The kits allow members of the public to control bleeding following a stabbing incident and give the victim that vital time needed to get them to a hospital and be treated by a medical professional.
Kays Medical CEO, Ben Ludzker, said: "I am proud that Kays can support the amazing work that the KnifeSavers team are doing to help them get as many of these life-saving kits into public places as we can.
"The ambition is to have a Bleed Control Cabinet on every high street and all prominent venues in the UK so that they are accessible to everyone in the event of an emergency. That's how we'll save lives."
Kays Medical recently donated 20 Bleed Control Kits to the Ava White Foundation along with specialist equipment for use in a recent training event hosted by the Foundation and the KnifeSavers team. Ava White, 12, was stabbed to death in Liverpool city centre in November, 2021, in a row over a Snapchat video.
Ludzker said: "Kays Medical has always been and will continue to be committed to helping the community. We look forward to a long and life-saving partnership with KnifeSavers in the years to come."
::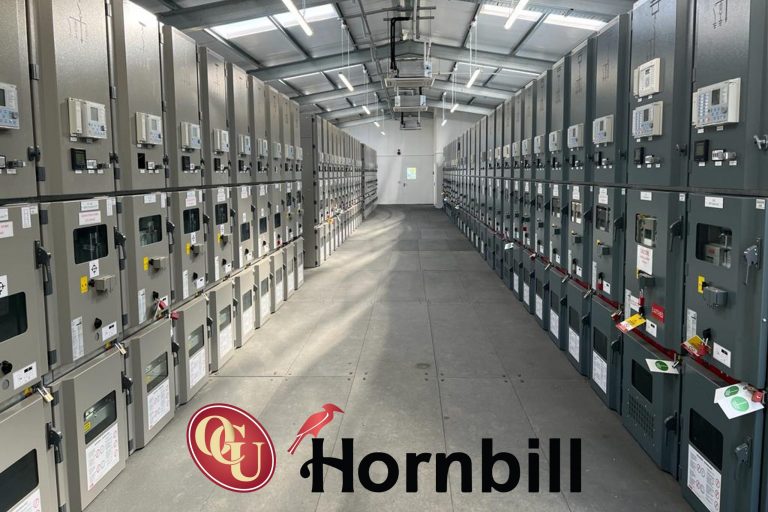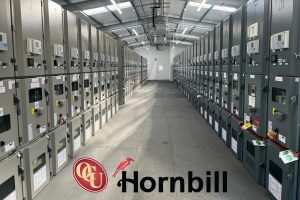 Stockport-based utility contractor, OCU Group, has acquired Hornbill Group and its subsidiaries, a specialist electrical engineering business based in Neath, south Wales, for an undisclosed sum. It is OCU's eighth acquisition in 18 months, and the fourth in the energy services division.
Hornbill is an independent connection provider (ICP), operating across key sectors including power, water, gas, renewables, metals, and chemicals. It specialises in designing and building electrical infrastructure for high-voltage (HV) and low-voltage (LV) renewable energy projects. It will form part of OCU's energy services division, which focuses on engineered power system network solutions to deliver renewable energy and decarbonisation infrastructure in support of the Government's ambition of achieving net zero by 2050. Hornbill will become known as OCU Hornbill.
Michael Hughes, OCU Group chief executive, said: "The acquisition of Hornbill was an obvious choice for OCU Group, offering the business access to a highly skilled workforce and reinforcing our reputation as an engineering-led organisation. Acquiring Hornbill not only strengthens our presence across South Wales and the South West but also opens doors within this region, aligning with our long term growth strategy."
Vince Bowler, managing director of OCU Energy Services, said: "The breadth of services provided by Hornbill perfectly complements the growth aspiration of OCU, accelerating our aim to meet the demands and expectations of our clients. Having this in-house skilled engineering capability further enhances our offering in the regulated and non-regulated energy markets, as demand for specialist engineering resources grows."
Gavin Murray, Hornbill managing director, said: "We firmly believe that the synergy between our two businesses will be vital in helping us capitalise on new opportunities in the renewables space, as well as branching out into new markets."
::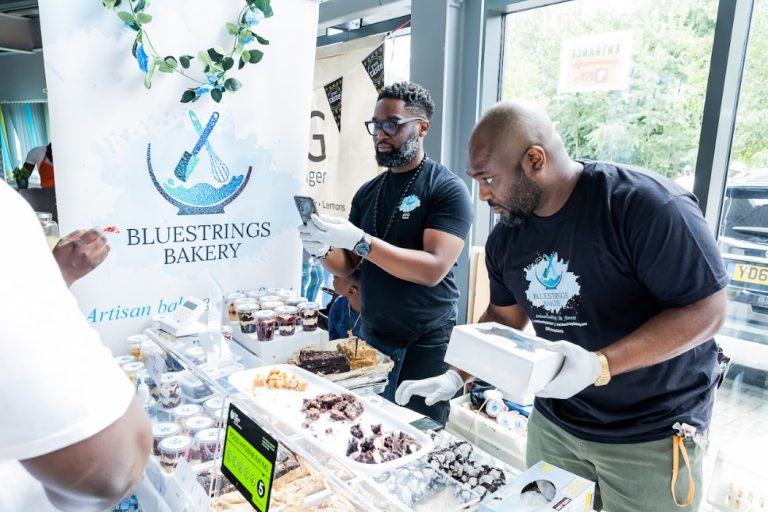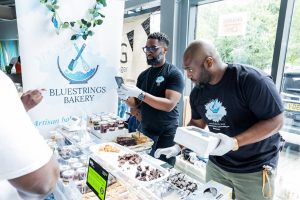 BOBExpo, the largest premium shopping experience for cultural and diverse products and black-owned brands, is set to return to Manchester for its fifth anniversary on Saturday, July 29. This year's event will be held at the Manchester Suite, Manchester United Stadium, and will feature more than 100 black-owned brands from a diverse range of businesses.
The event will be sponsored by Lloyds Bank and gold sponsor, Salford Business School, returning for the second year.
The event will kick off with a networking breakfast and business seminars aimed at helping entrepreneurs grow their businesses. There will also be a kids' activity day and an Afro hair and beauty lounge showcasing some of the best black-owned hair and beauty brands.
Founder of BOBExpo, Monique Kufuor, said: "This year is extra special as it's been five years showcasing black businesses and the amazing much-needed products and services. So many connections and collaborations have happened for business owners through BOBExpo, and we look forward to more connections."
BOBExpo said it believes in the importance of supporting black-owned businesses in building a strong community. The event provides a platform for entrepreneurs to showcase their products and services, connect with potential customers, and foster collaborations with other businesses.
::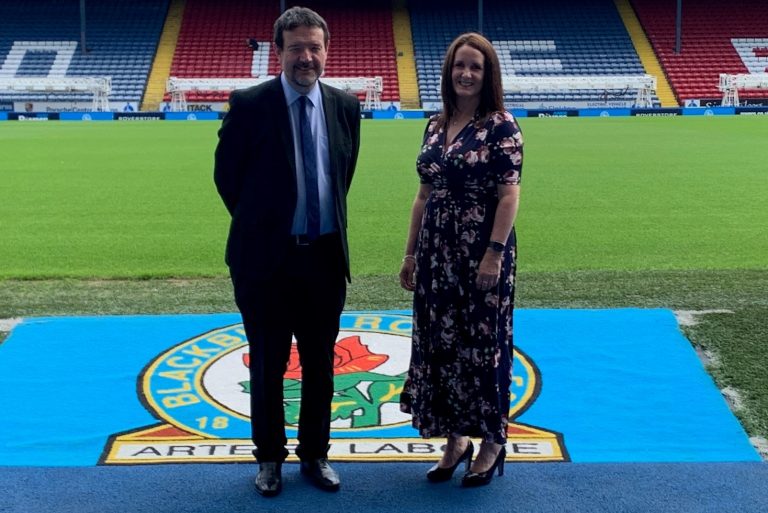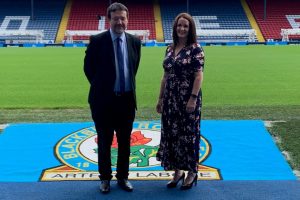 Mike Cheston and Helen Clayton
Blackburn and Bury-based PM+M. the chartered accountancy, business advisory and financial planning group, has been reappointed by Blackburn Rovers FC in a deal that will see it continue to act as the club's audit and tax advisers. It will also carry on working with Venky's London Limited – the club's parent company – and the football club's official charity, Blackburn Rovers Community Trust.
Following a tender process, Blackburn Rovers decided to reappoint PM+M to continue their long standing and strong relationship which dates back more than 100 years.
Helen Clayton, PM+M audit partner. will lead the appointed team, supported by colleagues, Neil Jones, who has worked with Blackburn Rovers for the majority of his career, and Ceri Dixon, who will focus on assisting Blackburn Rovers Community Trust. Their tax colleagues, Claire Astley and Mark Richmond, will deal with all tax matters relating to the club. They will continue to all report into Mike Cheston, finance director at Blackburn Rovers and trustee at Blackburn Rovers Community Trust. The team will also work closely with Blackburn Rovers' wider finance team.
Helen Clayton said: "The whole firm is incredibly proud to have been reappointed by Blackburn Rovers. We have a relationship that spans over 100 years so this agreement is the next phase of our journey together. The club represents something special to the whole town and playing a small part in its success is a fantastic motivator. We are determined to continue adding value and helping to make it thrive."
Mike Cheston said: "The firm has an amazing pedigree and an unrivalled understanding of our operations. It, too, has Blackburn running through its veins so sharing a mutual passion for the town and its people makes the fit seamless."
::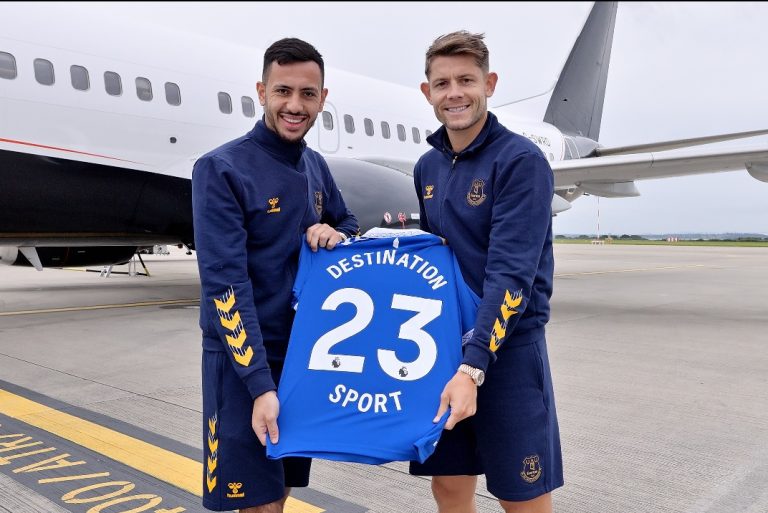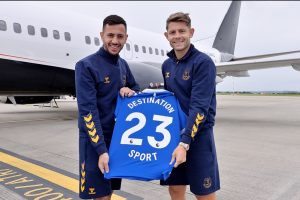 EFC players Dwight McNeil and James Tarkowski
Everton FC has extended its partnership with Destination Sport Travel and Sportsbreaks.com, signing a multi-year deal to support the club with all aspects of travel.
Destination Sport Travel will continue as the club's official team travel partner, providing a holistic travel solution across the men's and women's senior teams, academy and wider business. As part of a comprehensive partnership and as the club's official supporter travel partner, Sportsbreaks.com will continue to offer Evertonians official match breaks for fixtures at Goodison Park and Everton Stadium. The packages include an official match ticket and handpicked hotel accommodation.
In an addition to the partnership, Sportsbreaks.com has also pledged further support behind the club's women's team. It will have a strong presence at the team's dedicated stadium, Walton Hall Park.
Richard Kenyon, chief commercial and communications officer at Everton FC, said: "We are really pleased to sign this deal with Destination Sport Travel and Sportsbreaks.com to continue what has been a positive partnership for the club and our supporters. We look forward to our fans continuing to enjoy the specially designed match break packages and thank Sportsbreaks.com for the additional support they are giving to our women's team under this new agreement."
Managing director of Destination Sport Travel and Sportsbreaks.com, Rob Slawson, said: "We're thrilled to continue our partnership with Everton Football Club. With the move to the new waterfront stadium fast approaching, it's an exciting period for the club and our partnership. At Destination Sport Travel, we are privileged to support the entire club including men's, women's and academy teams with their travel requirements, in addition to corporate travel for the wider club."
::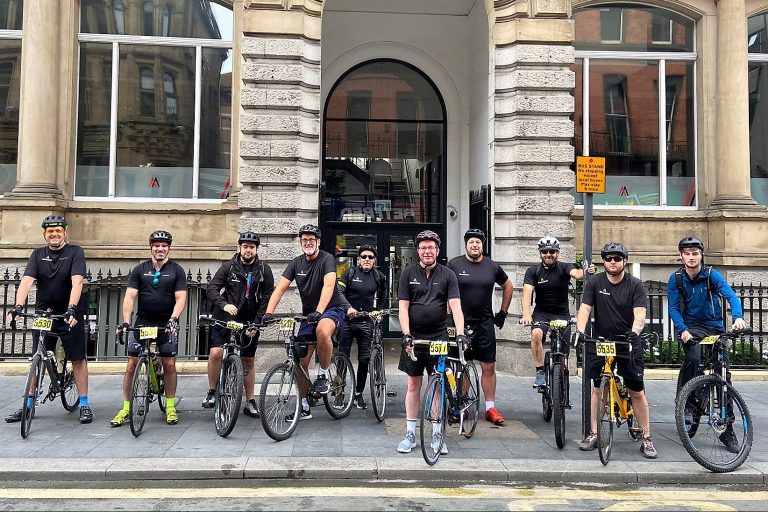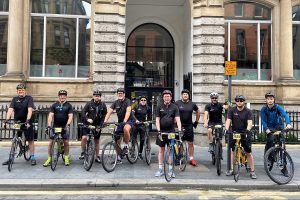 Momentum Group charity bike team, Chris Bliss, left
The Momentum Group, the Liverpool-based property services company, has opened applications for grants from its Momentum Foundation.
Administered by the Community Foundations for Lancashire and Merseyside (CFLM), the grants will cover purchasing and installation of various ecological improvements to community buildings, including double glazing, installation of energy-efficient appliances and lighting, improved insulation and alternative energy solutions, such as solar panels and ground source heat pumps.
Chris Bliss, co-founder and director of Momentum Group, said: "Rising operational costs and the negative impact of the cost-of-living crisis on donations is reducing the ability of many local charities and volunteer groups to provide much needed community support. The latest round of grants from the Momentum Foundation is designed to help alleviate some of that financial pressure so that vital volunteer services can continue in the community."
The Momentum Foundation was created by The Momentum Group, which was launched by Chris Bliss and Chris Renshaw in 2019, to ensure the business and its employees make a positive, long lasting contribution to the communities in which they operate.
To date, The Momentum Group has contributed significant sums to the #iwill campaign supporting youth social action; the Merseyside Women's Fund; the LCR Cares COVID-19 Community SupportFund; and the Open Door Centre in Wirral. It is also one of the founding organisations behind the Change Liverpool homelessness initiative. Recently, on Sunday, July 2, 10 Momentum Group staff members took part in the Liverpool-Chester-Liverpool bike ride, raising around £4,000 for the Foundation by clocking up a combined 500 miles.
Video Grouse v. Group Health Plan, Inc. Case Brief Summary | Law Case Explained