Neymar Transfer Rumors: 'No Truth' to Buzz Linking PSG Star to Manchester United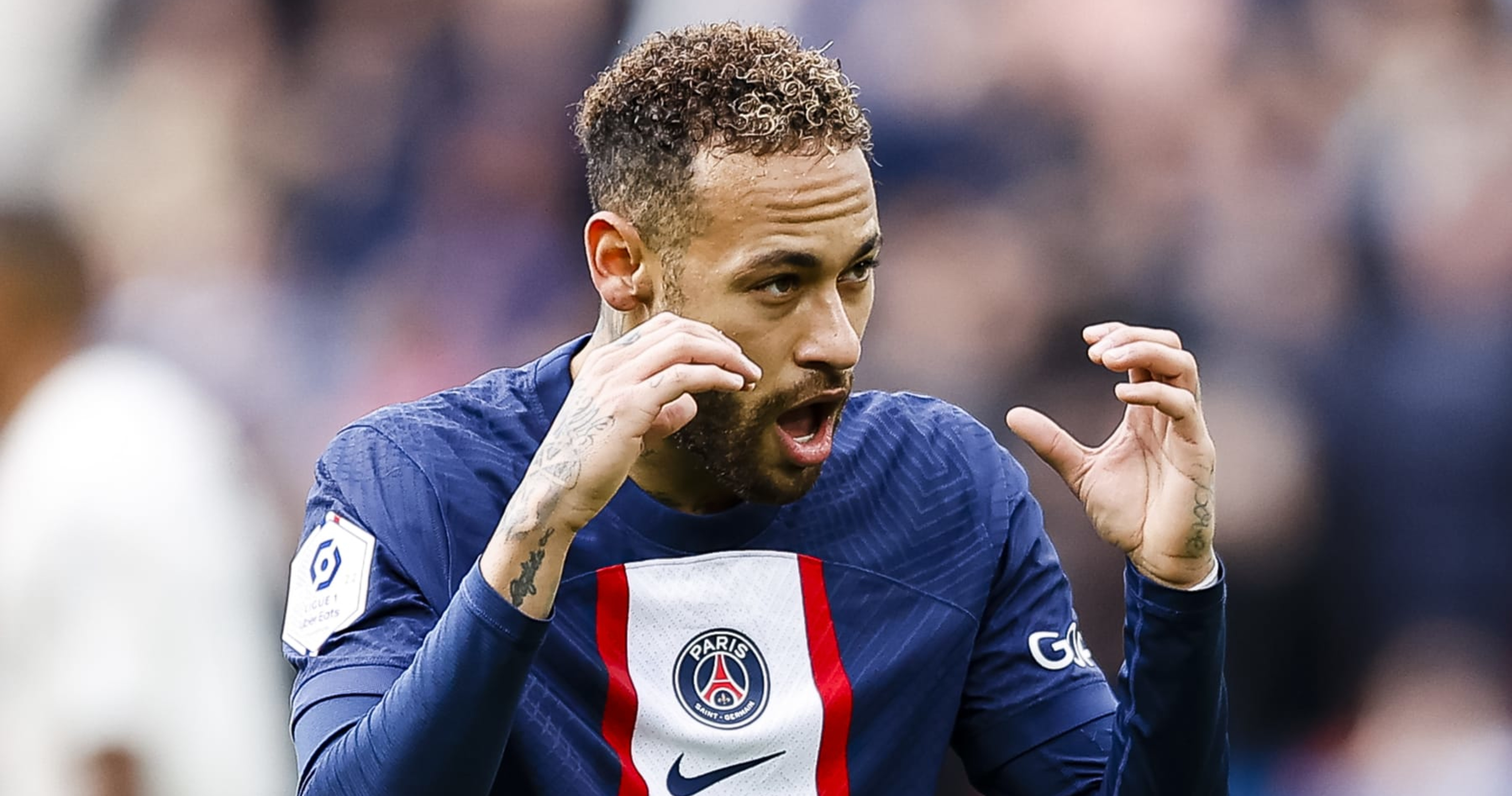 Antonio Borga/Eurasia Sport Images/Getty Images
French outlet L'Equipe reported on Monday that Manchester United have already contacted Paris Saint-Germain regarding a potential transfer for star winger Neymar (h/t ESPN's Julien Laurens).
Per multiple reports, however, such a pursuit won't be happening:
Neymar, 31, has been the subject of rumors for much of the season suggesting that this could be the end of the road for him at the club. It would make sense—if PSG also see Lionel Messi leave on a free transfer, building a younger roster around Kylian Mbappé would make sense.
For all of the star power and fanfare of the Mbappé-Messi-Neymar attacking trio, it failed to land the club a Champions League title in two seasons together.
Injuries have continued to plague Neymar, meanwhile, as he was limited to 20 Ligue 1 appearances this season. When healthy he remains dynamic, scoring 13 goals and adding 11 assists in those matches. But at 31, it's fair to question how many years he has left playing at an elite level.
That, of course, will be the question that interested clubs raise in transfer negotiations. Add in Neymar's exorbitant wages, and only certain clubs will, or could, be in the running.
Manchester United have the resources to be one of them, and adding a bite in the attack has to be a priority this summer. The Red Devils have only scored 52 goals in 36 Premier League games this season, which ranks ninth behind champions Manchester City (93), Arsenal (83), Liverpool (71), Brighton (70), Newcastle (67), Tottenham (66), Brentford (57) and Fulham (54).
For a club of Manchester United's resources and rich history of attacking superstars, nearly finishing in the bottom half of the Premier League in goals is shocking.
Neymar would undoubtedly help in that regard. For now, however, it appears United will be seeking an attacking upgrade elsewhere.
Video Neymar to Manchester United? 😱📉🧠