Newcastle United FC eyes sponsorship deal with Saudi events company Sela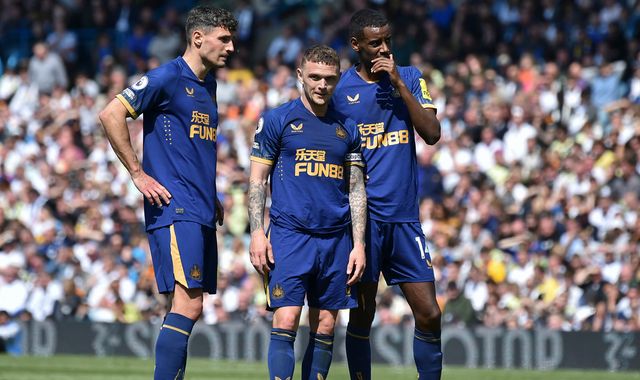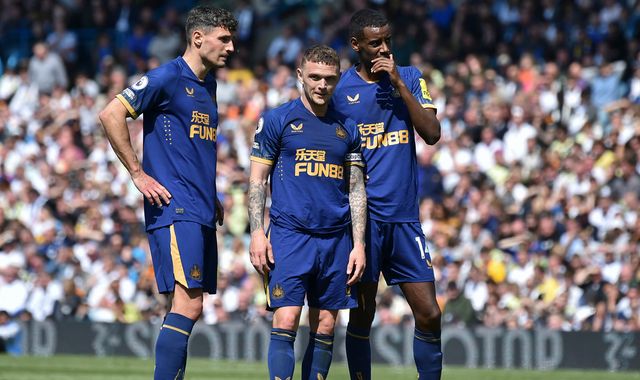 A Saudi events company is in advanced talks to become the new shirt sponsor of Newcastle United FC – a deal that will test new Premier League rules on related party transactions.
Sky News has learnt that Sela, which operates in dozens of countries and has organised sporting events such as the annual Race of Champions, is in detailed negotiations about becoming the Magpies' biggest commercial partner.
Sources said Sela was now the leading contender to replace the gambling company Fun88 as Newcastle's sponsor, with Champions' League football set to return to St James's Park after a lengthy absence.
If the talks are successfully concluded, a deal could be announced as soon as next month, in time for replica kits to be manufactured ahead of the new season kicking off in August.
One source cautioned that the discussions could still fall apart.
The company was founded in 1995 as Sela Sport, and claims to have been the first athlete representation group from Saudi to be recognised by Fifa, world football's governing body.
It has extensive links to the Saudi men's national team, which was among the participants at last year's World Cup in Qatar and caused a huge upset by beating the eventual winners, Argentina, at the group stage.
Sela has since diversified into other sports as well as non-sporting events, and says it has managed events which have been attended by more than 15m people.
Newcastle's new sponsor will inevitably attract intense scrutiny from the Premier League and rival clubs, particularly because Sela is headquartered in Saudi Arabia.
The club's £305m takeover by the Gulf state's Public Investment Fund (PIF) in 2021 drew protests from other top-flight clubs because of Saudi's enormous financial firepower.
Dissent about the Premier League's handling of the deal was ultimately responsible for the departure of Gary Hoffman, its former chairman and a respected businessman who helped rescue Northern Rock during the 2008 banking crisis.
The Premier League's latest rulebook provides for scrutiny of commercial transactions with associated parties in order to prevent clubs gaining an unfair financial advantage.
Under the rules, deals must be struck at 'fair market value' with an assessment undertaken by an independent third party.
Although a deal cannot technically be stopped, clubs could be forced to renegotiate them if they are not deemed to be consistent with market prices.
Read more on Sky News:
How City became one of the league's greatest teams
Ex-Premier League footballer crashes car into shop
In footballing terms, Newcastle's sale by the retail tycoon Mike Ashley has so far been an unmitigated triumph.
The club is in third place in the table, with Manchester United, one point and one place behind them.
Liverpool, in fifth, cannot now overtake the Magpies, meaning Newcastle will play in Europe's elite club competition for the first time in 20 years.
The Times reported last month that Newcastle had agreed a £25m-a-year shirt sponsorship deal with a company from a Middle Eastern country other than Saudi Arabia.
The value of the deal being negotiated with Sela was unclear on Wednesday.
Newcastle United, PIF and the Premier League all declined to comment.

(c) Sky News 2023: Newcastle United FC eyes sponsorship deal with Saudi events company Sela
Video Newcastle United strike shirt sponsorship deal with OTHER Middle Eastern country!