Messi Reacts to Sergio Busquets' Barcelona Exit After 2022-23 Season
Sergio Busquets said goodbye to FC Barcelona on Wednesday after speculation that the veteran midfielder would leave once the 2022-23 season ends since his contract expires in June.
There was plenty of reaction to the announcement, including former teammate Lionel Messi, who went on Instagram to share thoughtful words for his friend. 
"On the field always with the [No.] 5 but in reality, as a player and as a person, you are a 10, Busi," Messi wrote. "I wish you the best in your new stage and always, both to you and to your entire family.
"Thank you for what's on and off the field; there were so many moments we spent together, many good ones and some also complicated ones… They will remain forever!"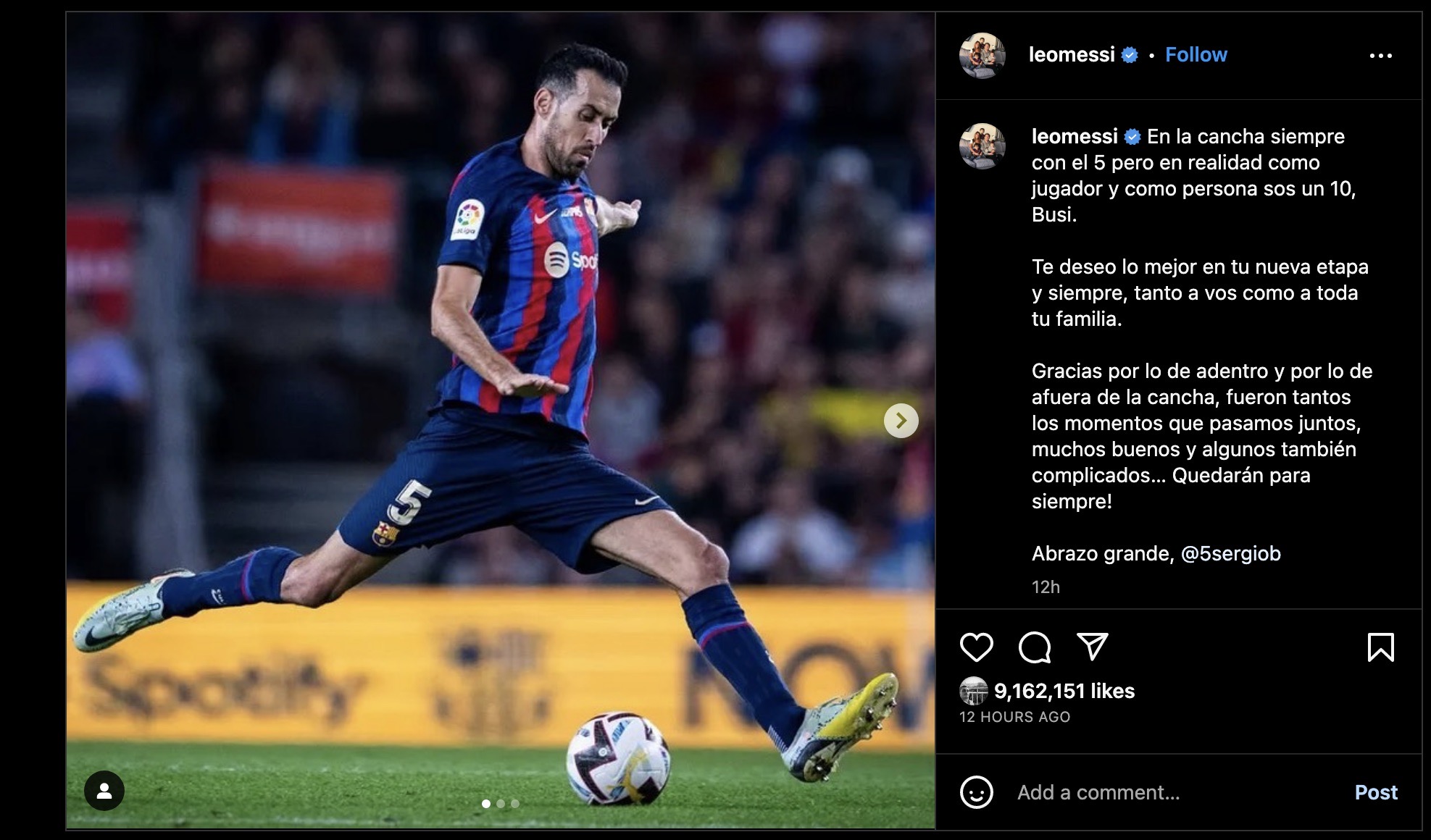 With Busquets' departure, it will be interesting to see if it affects FC Barcelona's chances to sign Messi since it was reported that the 34-year-old was waiting until the Argentine decided on his future. 
Video SERGIO BUSQUETS ANNOUNCES HE IS LEAVING BARÇA 💙 ❤️