Messi Issues Heartwarming Message to Jordi Alba After Barcelona Exit
FC Barcelona is saying goodbye to another long-time player, Jordi Alba. After Sergio Busquets announced that he was leaving the Spanish club, Alba stated on Wednesday that he was also exiting.
The 34-year-old has a contract until 2024 with Barcelona, but an agreement has been reached for him to depart this summer after 11 years in the first team. Paris Saint-Germain's Lionel Messi congratulated his long-time teammate for his tenure with the Spanish club. 
"You were more than a teammate, a true accomplice on the pitch," Messi wrote on Instagram Wednesday. "And how nice it is to also be able to enjoy how well we get along personally.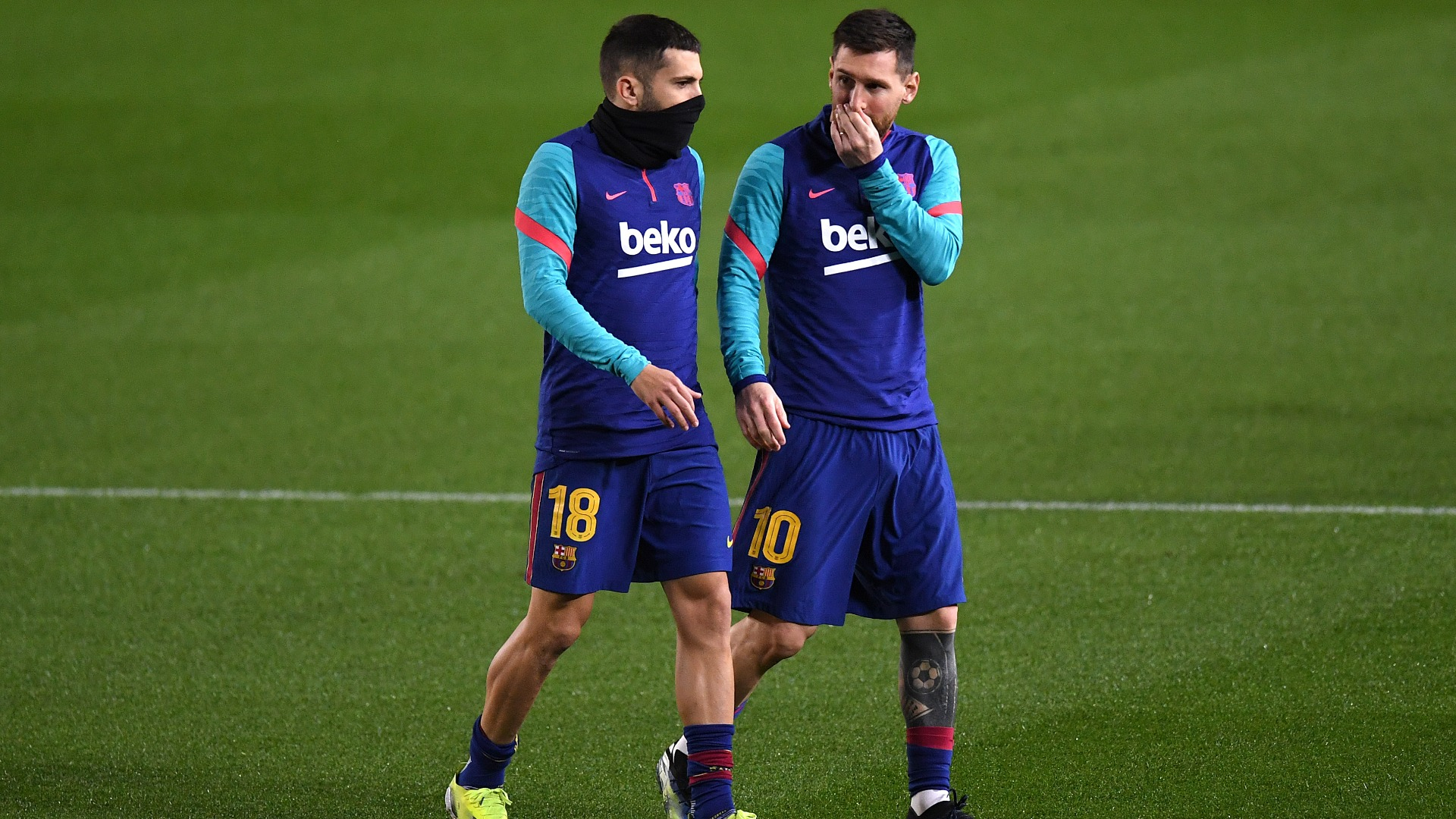 "You already know I always wish you the best and also your family, may your new stage continue to bring you many successes and joys. Thanks for everything, Jordi."
Sunday's fixture against Mallorca at Spotify Camp Nou will be his final home match for Barcelona and an opportunity to say goodbye to the fans.
Alba has yet to confirm he'll play the 2023-24 season, but along with Busquets, he has previously been linked with a move to Saudi Arabia.
It will be interesting to see if both these departures influence Messi's return to Camp Nou or if the Argentine understands that the team will look different should he return and not see his two close friends. 
Video How will Jordi Alba's exit affect Lionel Messi's return to Barcelona?