Max Dowman: Profile, playing style, scouting report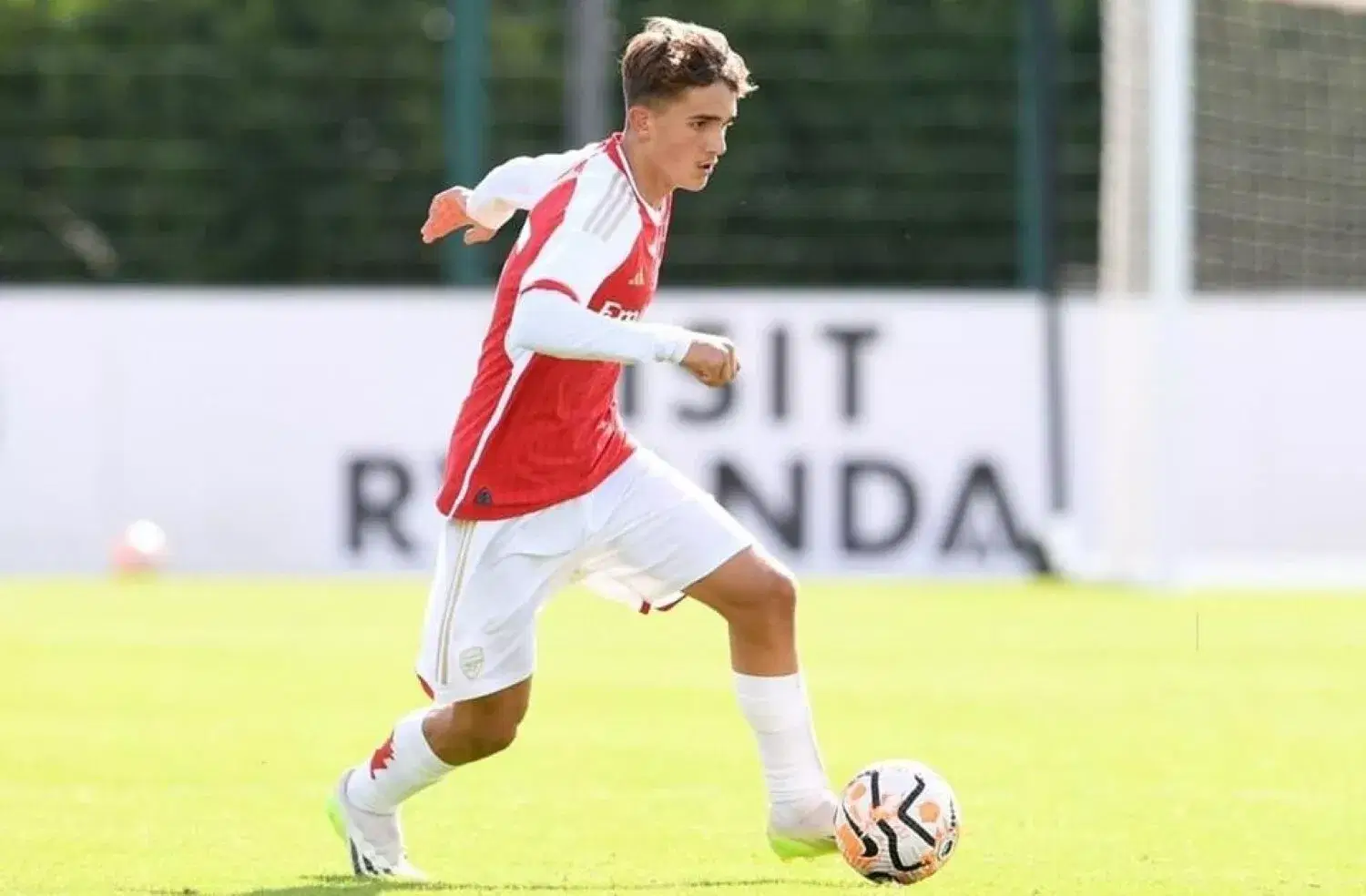 The 13-year-old Arsenal midfielder made his debut for the U-18s
Meet Max Dowman, a young Arsenal midfielder who is a part of the Arsenal academy and recently made his debut for Jack Wilshere's Arsenal U-18 side. He was born in England, is a product of Arsenal academy, and has come up the ranks due to his performances wherever he has been given a chance to perform.
Arsenal, a top English professional football club based in North London is known for producing players from the academy, Wilshere and Bellerin are some of the known academy players. It is considered a successful and iconic club in England, making it one of the most important clubs in the Premier League. Dowman is a bright prospect who can surely make his senior team debut if he continues to shine in the academy.
Player history of Max Dowman
The young player from a tender age was drawn to the beautiful game of football and joined Arsenal academy, a club that has produced numerous young football talents.
After showing progress in the youth ranks, Dowman got his breakthrough recently, despite being a part of U-15, he has represented the U-18 squad in the U-18 match when he came on as a substitute against Southampton in 2023. Since his arrival in the squad, he has been a highly rated player amongst the academy prodigies.
Trending World Football Articles:
His talent was recognized last season, and he being a young player born in 2009 was chased by brands like Adidas, Nike and Puma to wear their boots, he was then finally signed by Addidas. For a youngster to be approached by renowned companies speaks volumes of the talent that he possesses. Hale end is on the way to producing another superstar for the senior team, if Arteta decides to play him anytime soon this season, he will become the youngest-ever player to make a senior team debut for the club.
Playing style
Max Dowman is a skilful midfielder, he has often played above his age group at Hale End and progresses play very quickly. The youngster will now be hoping for further opportunities with the U16s and the U18s, and maybe get into the senior team. His agility and the ability to go, past defenders, are exceptional qualities that he possesses but he still needs to develop his game and become a more consistent player.
Related News |ARTICLE CONTINUES BELOW
He was the top goalscorer in the Madrid Football Cup which was held in 2022. Plays just like the Arsenal captain Martin Odegaard, alike him he has the qualities to open up defences, play through the midfield and switch the pace of the game according to the demands of the game. He can fill the shoes of players in the midfield position, and eventually turn into another star coming from Arsenal's academy. He will look to cement his name in the list of youngsters to play for the senior team of Arsenal and will look to represent England internationally.
His rise to prominence is something to look forward to in the upcoming future and for sure clubs around the world will track his position at the club and keep an eye on the young England star. He is definitely going to be a five-star performer in the coming years.
For more updates, follow Khel Now on Facebook, Twitter, and Instagram and join our community on Telegram.
Video What A Scouting Report Looks Like 📄⚽️