Manchester United now have a new champion for Erik ten Hag to work with
Manchester United prospect Matej Kovar is celebrating after leading Sparta Prague to win the Czech league title.
What a difference a year makes. This time last year Matej Kovar was on loan at Burton Albion, where he was a back-up.
Now the Manchester United prospect is a league champion in his homeland after a terrific loan spell in his homeland.
Kovar and loan side Sparta Prague have just been crowned league winners – and this presents a few questions for Manchester United.
READ MORE: Manchester United transfer history 2013 to present day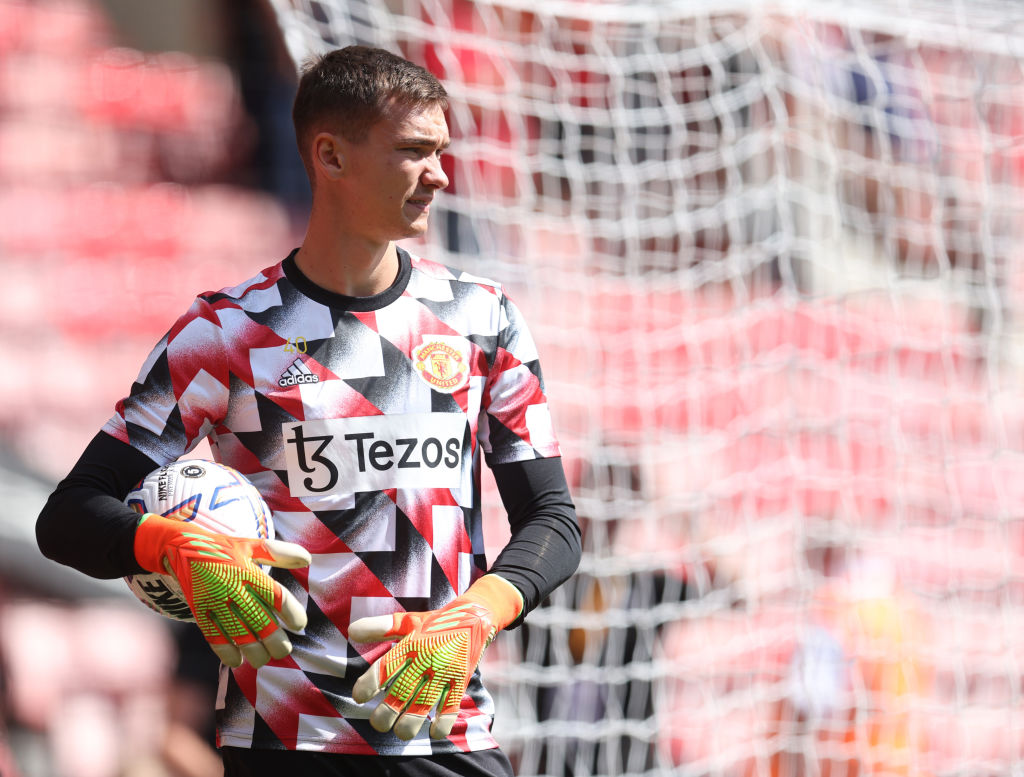 Matej Kovar is a league champion
Matej Kovar played 31 games in total for Sparta Prague, conceding only 33 goals, and keeping 11 clean sheets.
Last season he went on pre-season tour with Manchester United, and manager Erik ten Hag should be keen to get another look at him.
Kovar's season is not done yet. He is set to represent Czech Republic at the upcoming European under-21 championships which kick-off in late June.
Czech outlet iSport report Sparta Prague are keen to keep Kovar, and also state that he is open to staying.
Ruik reports Kovar's agent has also indicated Kovar's desire to stay in his homeland, tempted by the chance to potentially play Champions League football.
That is understandable considering his success, while at Manchester United, his status is unclear.
There is pressure on number one David de Gea, whose contract is yet unsigned. Could Kovar become part of a goalkeeping overhaul?
iSport report one of the ways Kovar has impressed has been with his footwork, one of De Gea's weaknesses.
The 23-year-old is under contract at Old Trafford until 2025, so there is no immediate pressure on the club for a decision.
For now, Erik ten Hag has something new to consider, a new champion being added to his selection mix. It will be up to him whether he decides to use him, or instruct United to cash in.
Related Topics
Have something to tell us about this article?
Let us know
Video Champions League: GET IT! | MAN UTD vs CHELSEA | Ten Hag Will Demand The Job Gets Finished