Manchester United mega-star was thinking of leaving, but Erik Ten Hag changed everything
Manchester United's star man Marcus Rashford has revealed he had thoughts of leaving Manchester United, but the arrival of Erik ten Hag changed everything.
The English forward was one of, if not the best, United players last season. The 25-year-old scored 30 goals across all competitions and achieved two individual accolades in United's Player of the Year and Players of the Year awards.
Alongside this, he was also a pivotal figure in guiding the club to a Carabao Cup victory, as well as guiding the Red Devils to a third-place finish and ultimately a Champions League spot.
To think this couldn't have been the case is hideous, but that's the reality – with Rashford revealing he did have thoughts about leaving the club not so long ago.
READ: Man Utd Fixture List 23/24: First Game, Next Game, Key Dates and More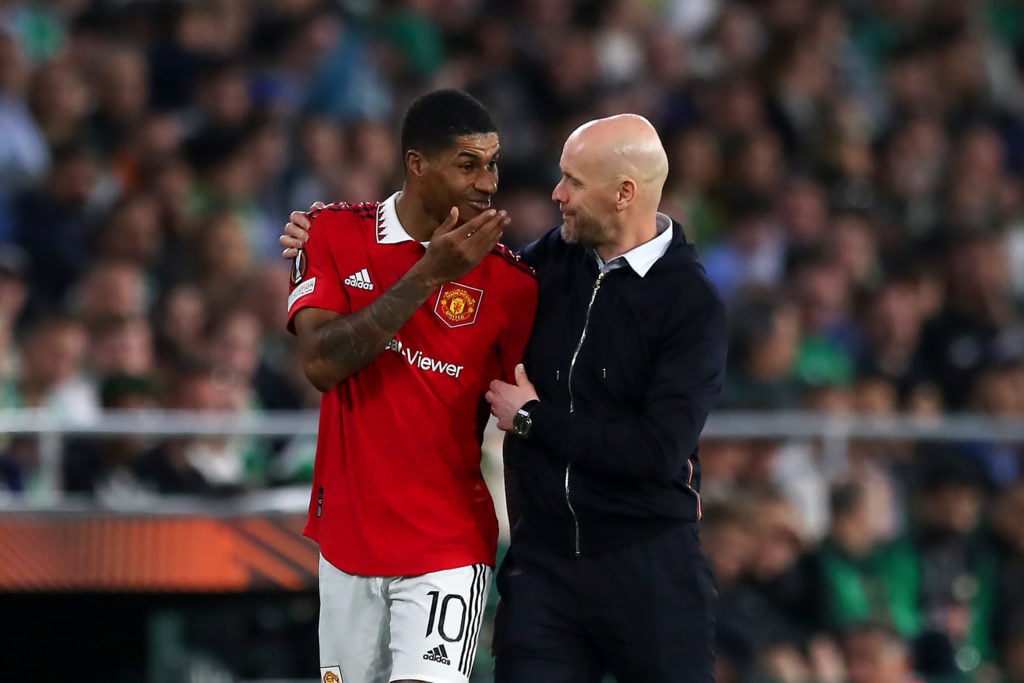 Rashford had thoughts of leaving Manchester United
In an interview with The Guardian, the forward was asked if he ever considered leaving Old Trafford: "Before the manager came maybe a little bit," Rashford began.
"But it's football, it happens. Everything is going to happen for a reason and he came to the club at the right time for me, the timing worked out."
Thank the lord that he came to his senses. Rashford is undeniably the poster boy for Manchester United and it baffles us to even think about him playing in another team's colours.
MORE UNITED STORIES
Erik ten Hag changed everything
Rashfor then went on to explain just what changed when ten Hag took charge:
"Freedom — we were just a little bit rigid in the past, sometimes you're not enjoying your football and that was the case with me. I wasn't enjoying my football as much as I should be, as much I was used to enjoying it.
"Because of that it influenced my performance and ultimately that's how I am as a person; if I'm not happy then it's difficult for me to play my best football."
It's evident to see that the players are so much happier under the Dutchman. Ten Hag has been the best thing to happen to Manchester United in a long-time.
He really is bringing back a feel-good factor to the club and evidently, this resonates with the players. Long may it continue!
Related Topics
Video How Erik Ten Hag changed the Manchester United ?