Manchester United early 'signing of the season' contender has gone cold, and needs to finish strong
Manchester United need a big end to the season from Denmark international Christian Eriksen.
Ask most football fans for the 'signing of the season' at the pre-World Cup break, and Christian Eriksen would have been high up the list.
The midfielder continued to perform strongly through late December and January despite a forgettable tournament in Qatar. For Manchester United he was absolutely outstanding.
Then injury struck, and after successfully returning ahead of schedule, Eriksen's return has been a little underwhelming.
READ MORE: Manchester United transfer history 2013 to present day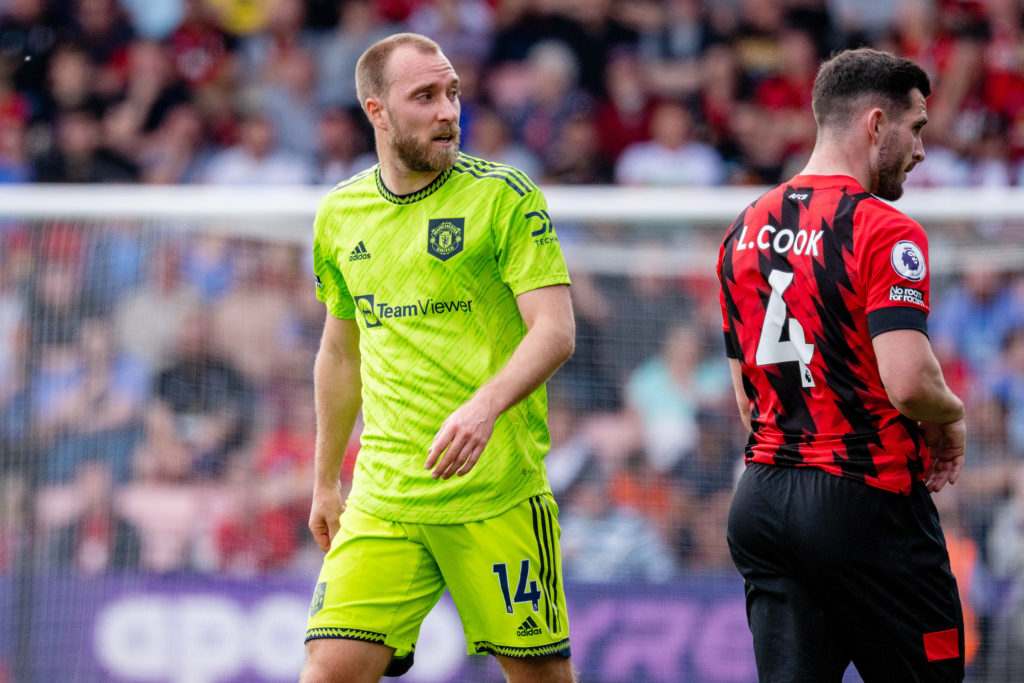 Christian Eriksen needs to finish strong for Manchester United
Signed on a free transfer, Manchester United have already got great value for money out of Eriksen.
Performing in a midfield trio with Casemiro and Bruno Fernandes, they have only ever been defeated once, the recent loss away at West Ham.
Eriksen has fitted in seamlessly at United and has proved a very astute buy. However, much of the initial fanfare has subsided since his return, where he has not quite hit the highs he is capable of.
Prior to his injury, Eriksen had more assists than any other Manchester United player, with nine.
Bruno Fernandes (16) and Marcus Rashford (10) have since overtaken Eriksen, who has not added to his tally since his comeback.
Eriksen has not scored or assisted since returning from injury. Some of that can be put down to poor forward play, while the midfielder also has to shoulder some blame himself. He's not quite getting the job done, and nor has he added to his tally of two goals scored.
As a whole, Eriksen's season has been excellent. Since his return, a bit off-the-boil.
There are obvious reasons for this. Despite the rest, he is coming back from an injury which Erik ten Hag feared would rule him out for the rest of the campaign.
For club and country he has played 47 games in all competitions. Fatigue may simply be catching up with the 31-year-old.
This week when Gary Neville discussed 'signing of the season' awards on Sky, it was Casemiro who got the nod, while Eriksen did not even get a mention. Eriksen has faded from the conversation.
All of this reinforces the need for United to add more quality in midfield, to become less dependent on Eriksen next season and the years to come.
For now, it is vital to note the season is not done. We would happily settle for this barren spell from Eriksen if he pops up with a decisive goal in the FA Cup Final early next month.
Having gone cold, let's see if Eriksen can heat up when it matters most.
Related Topics
Have something to tell us about this article?
Let us know
Video 'NO MORE NONSENSE!' How Erik ten Hag took Man Utd to the brink of a UCL return | EPSN FC