Managers' comments show what LFC are up against with VAR
A number of Premier League managers have shown support to referees with comments that won't help Liverpool's battle for a resolution to the drama over the weekend.
The fallout from the calamitous officiating display in Saturday's 2-1 defeat away to Tottenham shows no signs of slowing down, with various managers across the league being asked for their takes on proceedings.
The club released a statement on Sunday detailing plans to "explore the range of options available" after the PGMOL acknowledged that a "significant human error" caused a legitimate Luis Diaz goal to not stand.
Liverpool's stance demonstrated a determination to ensure that the same thing is prevented from happening again, something that the entire league would benefit from.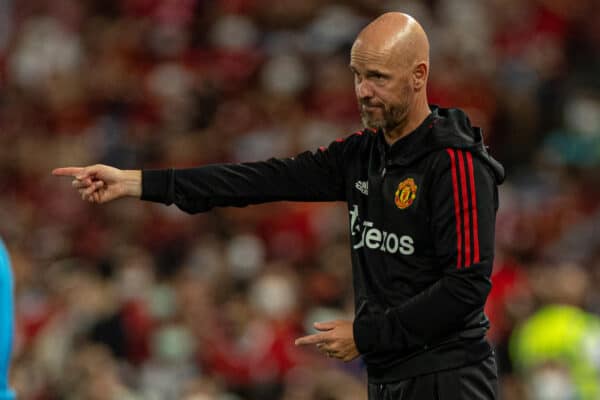 Not all Premier League managers have shown solidarity, however, with Man United boss Erik ten Hag among those to have effectively offered their support to the referees involved.
"I don't give comments often on refereeing because they do what they need to do. The standards need to be high.

"You can expect, the fans can, a high standard, so it should be because it's the Premier League. I'm sure they do what they can. I trust them."
Saturday's events at the Tottenham Hotspur Stadium show that "trust" is not necessarily well-placed and Liverpool are looking to put pressure on the relevant authorities to ensure that improvements are made.
Vincent Kompany took a similar tone to Ten Hag ahead of Burnley's trip to Luton, insisting that the officials are "doing the best they can" with VAR:
"We've also had the same situation with VAR this season and when you're on the wrong end of it it really hurts.

"I prefer to talk about us making it the best we can and making it right, us making it the best we can for football, rather than pointing out individuals and making it about them.

"I think they're doing the best they can, but obviously we make mistakes."
The man Kompany will come up against in the opposition dugout on Tuesday night, Rob Edwards, suggested VAR can benefit the game but believes it is only currently functional in certain situations.
"I am for VAR as long as we get the right decision.

"We need it for the factual stuff, goal-line tech, offsides, but when it just goes to someone else's opinion on stuff like handball, then it's a bit grey."
The comments come after Tottenham boss Ange Postecoglou was dismissive of the Reds' complaints following the dramatic encounter and suggested that teams need to "cop" for mistakes made despite the use of technology.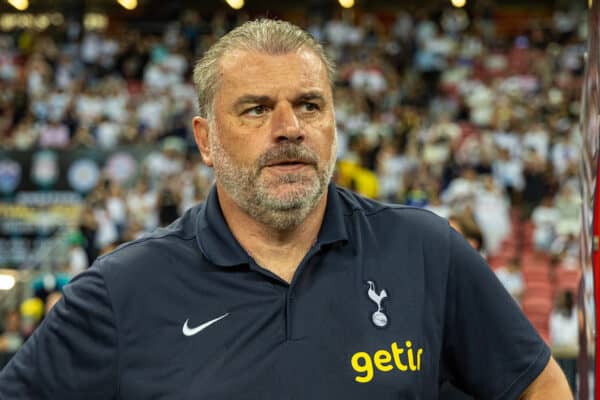 Arsenal manager Mikel Arteta showed more sympathy towards the Reds, saying he hopes the club "get what they deserve" and that it can be "extremely frustrating" to be denied points by such obvious errors.
Liverpool's statement showed an intention to improve the standard of officiating in the English top-flight and was followed up with a formal request for the VAR audio that led to the decision to rule out Diaz's first-half strike.
It is unclear what action the PGMOL and Premier League will take in response to the club's protest, but anything that can improve refereeing standards in this country will benefit all clubs in the division and not just Liverpool.
Video Klopp on Referee & VAR Decisions | Tottenham 2-1 Liverpool | LFC Post-Match Press Conference