Man Utd: Ten Hag has video called target Hojlund
Manchester United boss Erik Ten Hag is keen on signing Atalanta striker Rasmus Hojlund this summer and has video called the youngster to detail his plans for his prospective arrival, according to journalist Dean Jones.
What's the latest transfer news involving Rasmus Hojlund?
As per GOAL, Manchester United have been linked with a move for Hojlund this summer and it is believed that Atalanta are seeking to recoup £40 million for the teenage sensation.
Speaking to Tipsbladet with quotes transcribed via the outlet, Hojlund commented on recent developments, including his choice to sign up to a new agency and he also addressed rumours surrounding his future, stating: "It's a trial period and that's all I can say [agency]." He then added: "It is a huge club, so I must have done something right if it's rumoured they want me. We have to see what happens. As you see and hear, I imagine a lot could happen to quite a few strikers this summer, as many clubs are looking for a No.9. Something will definitely happen there, and then we'll have to wait and see if I am included in it. I am very happy to be with Atalanta and we have qualified for Europe. I have found myself in a really good place here, so now we have to wait and see."
talkSPORT understand that Hojlund is subject to serious interest from the Red Devils, which is set to be taken up a notch in the off-season, with boss Ten Hag targeting two forwards to strengthen his forward line.
Sky Sports report that Tottenham Hotspur star Harry Kane is also a target for Manchester United; however, it is said that the England international may be unattainable, making Hojlund a more likely target at Old Trafford.
Interestingly, it has been reported that Ten Hag has already had a video call with the striker.
Speaking to Football FanCast, journalist Jones has shared his thoughts on the rumours that Ten Hag has made contact via a video call to try and sell Hojlund a vision of what life could be like at Manchester United.
Jones told FFC: "That personal touch can be so key in landing targets, we've seen Arteta use it to his benefit at Arsenal and I think it's a road that Ten Hag should be going down too. Making video calls is probably a good way of being able to get an early message across to a player, to show them your passion and show them the sincerity to which there is a pursuit of a player."
Does Rasmus Hojlund have the potential to succeed at Manchester United?
Hojlund absolutely has the potential to succeed at Manchester United and it is no surprise that the Premier League giants are trying to land the 20-year-old in an early stage of his career development.
In 2022/23, combined between his stint at Sturm Graz and factoring in his exploits at Atalanta, the Denmark international was in fine form, registering 16 goals and seven assists in 42 appearances, as per Transfermarkt.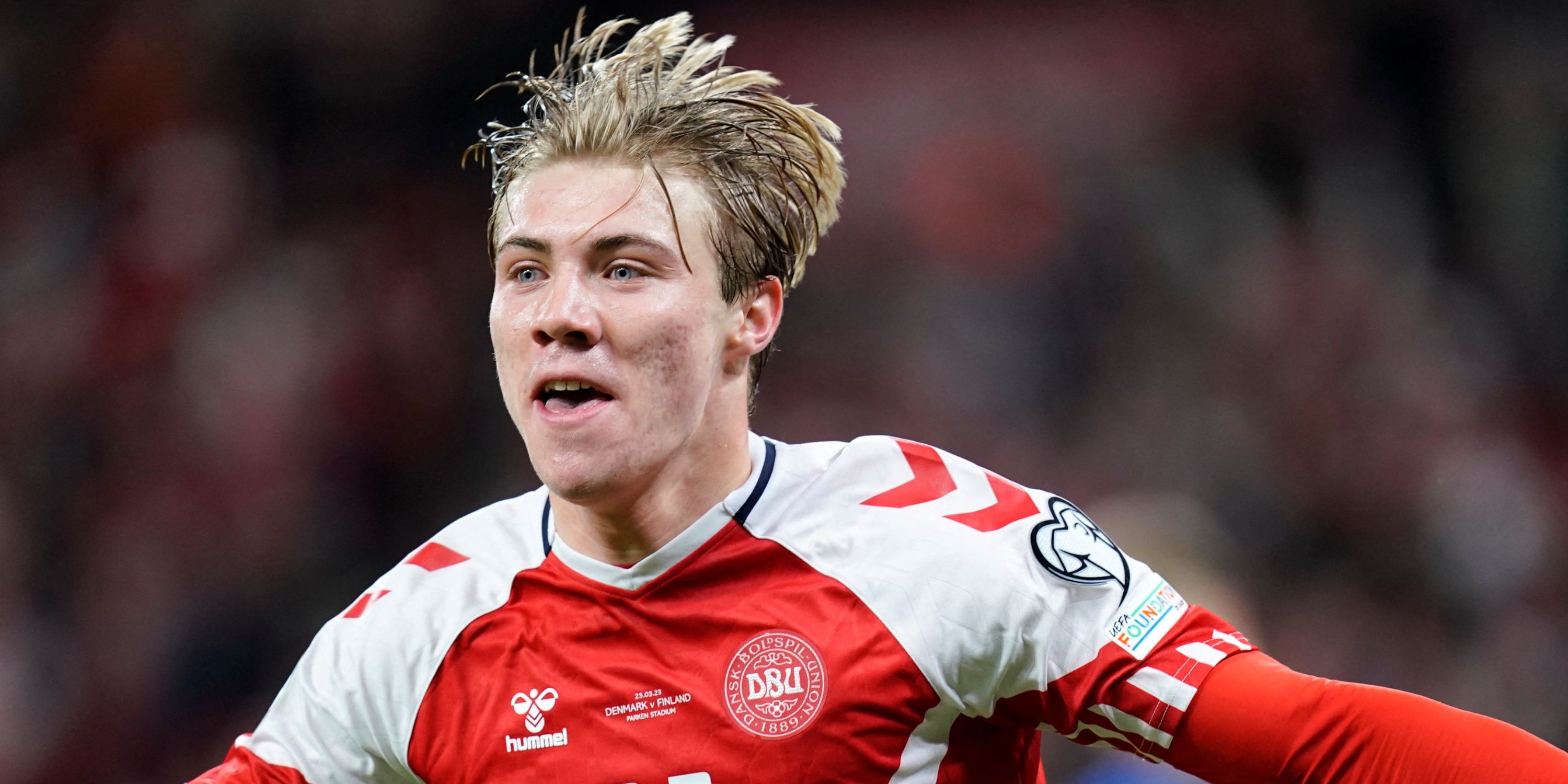 WhoScored also note that Hojlund has a keen eye for goal and took on an average of 1.7 shots per match in Serie A during the campaign.
As per FBRef, Hojlund has also demonstrated excellent positional awareness and has soared in comparison to his positional peers in Europe's top five divisions concerning progressive passes received, taking in around 11 per match across the last 365 days, putting him in the first percentile for this metric.
Moving forward, Hojlund may well be a long-term solution in the final third for Manchester United that could grow into an elite striker with the correct man management.
Video AGREED✅Erik ten Hag video call with Atalanta striker Rasmus Hojlund