Man United has endured a tough start. Champions League is a reminder of Ten Hag's achievements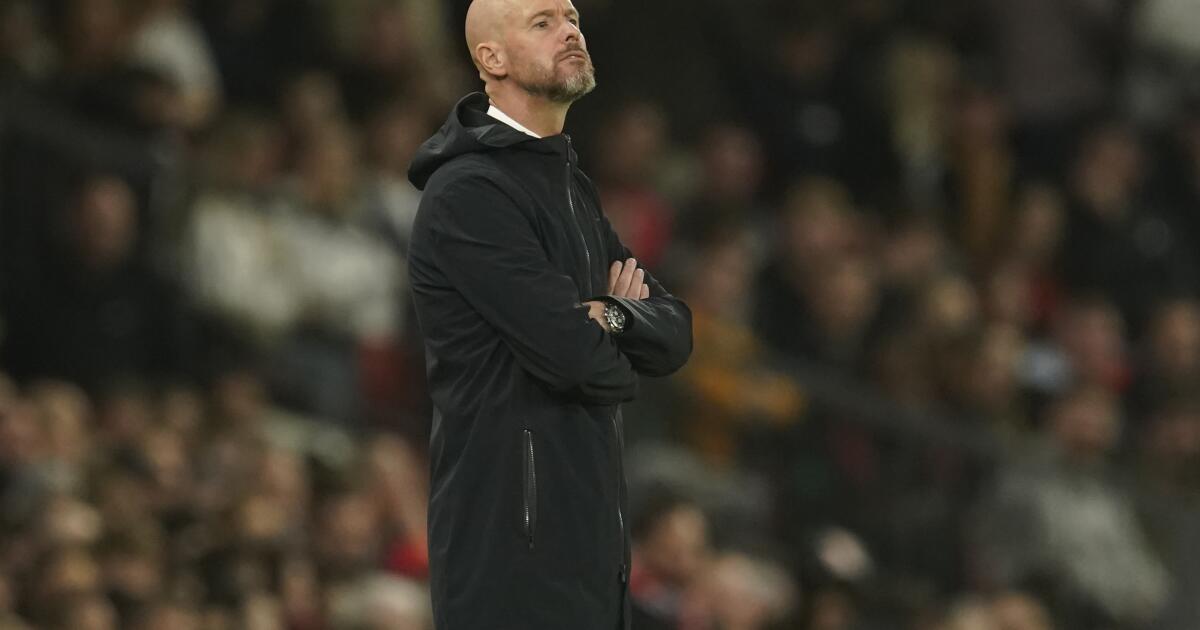 MANCHESTER, England — 
The return of Champions League soccer to Old Trafford on Tuesday will be a reminder of happier times for Erik ten Hag when Manchester United hosts Galatasaray.
It is a reminder of his achievements in his first season at the club when leading it back into European soccer's elite competition. And also a reminder of one of his finest moments when guiding his former club Ajax to the semifinals back in 2019 – beating Real Madrid and Juventus along the way.
It was that run that brought Ten Hag to the attention of many and his achievements at Ajax, winning three league titles in four years, convinced United he was the man to bring the good times back to England's most storied club.
Not that it feels too good right now. Especially after Saturday's 1-0 loss to Crystal Palace, which was a fifth defeat in nine games this season.
"Of course we are disappointed about the result," Ten Hag said Monday. "Then you have to analyse the game, where were the problems? Then you have to move forward, but also give solutions for the problems."
Ten Hag says "the team is moving forward" even if boos rang around the stadium after Saturday's loss.
Previously there were jeers when he substituted Rasmus Hojlund in another home loss, against Brighton last month.
Ten Hag will hope for a better atmosphere against Galatasaray, with Old Trafford famed for its European nights under the floodlights.
It is now 10 years since United last won the Premier League title – and after such a troubled start, it seems likely the wait will go on. The Champions League, however, provides another opportunity for a major trophy.
"I think we have the quality in the squad to win the competition," said Raphael Varane, who won four European Cups with Real Madrid. "We have to make some improvements. It's not the start of the season we expected, but I still believe we have enough quality to compete with the best teams in the world.
"Tomorrow is a great opportunity to get the first points in that competition and to move forward and to improve."
United lost 4-3 to Bayern Munich in its opening game in Group A last month.
"I think this competition is about details, and you have to be efficient to win it," Varane said. "At the moment, in the last weeks, I think what we can improve is to be more efficient in front of the goals. With a very low number of occasions, we concede goals and we need to create a lot to score. That's the reality of the top level. You have to be efficient to win big trophies."
United has won the European Cup on three occasions – in 1968, 1999 and 2008. It last reached a final in 2011 when losing to Pep Guardiola's Barcelona at Wembley, which is where this season's final will be staged.
Antony is back in contention to play against Galatasaray after returning from a leave of absence to address allegations of domestic abuse.
___
James Robson is at https://twitter.com/jamesalanrobson
___
AP soccer: https://apnews.com/hub/soccer
Video Ten Hag's SUPERB First Man Utd Season: THIS Is How He's Achieved Success & Champions League Return