Man City vs Man United 1999: How would 2023 treble stack up?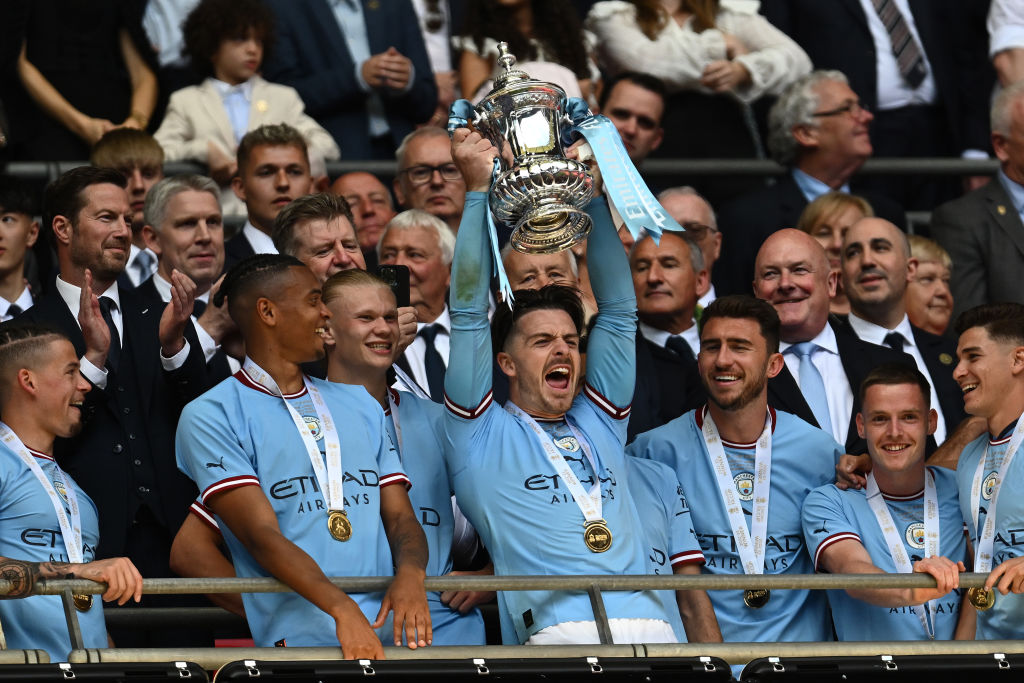 As the result of a match, where a trophy was up for grabs, turned Manchester blue yet again, City went within one win of an iconic treble – something English football has not seen since United's feat in 1998-1999. So with their 2-1 FA Cup final win over United leaving Pep Guardiola's side two thirds of the way on the road to history, how does their treble attempt stack up to United's from 24 years ago? 
United began their treble season losing the Charity Shield – a 3-0 defeat to Arsenal – while Manchester City began this season with a 3-1 loss to Liverpool in the same competition, now named the Community Shield.
Both City and United went on to win the league ahead of closest challengers Arsenal. In 1998-1999 United won the league with 79 points, one clear of Arsenal, having won 22 of their 38 games – they lost just three times.
In 2022-23, City won the league by five points with 89. Guardiola's side – who this season claimed their third consecutive title – won 28 matches and lost five.
Both sides secured the second trophy of their season in the FA Cup, United beating Newcastle United 2-0 in 1999 and City beating their Manchester neighbours 2-1 at the weekend.
On the way to the final, United scored 12 goals and conceded three in their eight games – including sixth round and semi-final replays against Chelsea and Arsenal respectively – while City's six games to glory came while conceding just one goal and scoring 19.
Both sides, too, were or could have been on for a quadruple if they were to win the League Cup but the competition became the Achilles heel for both sides – and could be one of three trophy losses for City this season should they go on to lose the Champions League final.
Guardiola's men lost to Southampton in the last eight of the Carabao Cup, the competition's fifth round of fixtures, while United also lost in the fifth round of the League Cup – to Tottenham Hotspur.
United came second to Bayern Munich in their Champions League group but beat the German giants in the final that same year. City came top of their group, pipping Dortmund, and face AC Milan this weekend to secure the treble.
United used 10 nationalities of player in their treble success, City have so far used 12 with one game standing between them and a historic trio of trophies.
City, currently on course for the treble, and United, the last to do it in England, had remarkably similar seasons in 1998-1999 and 2022-23. The difference so far being United went on to win trophy No3. All eyes on Istanbul, then, to see if City can replicate that feat.
Video MAN UNITED 1999 TREBLE WINNERS & CITY 2023 COMBINED XI 😱🫢