Man City hosts anti-racism event for schoolchildren – EasternEye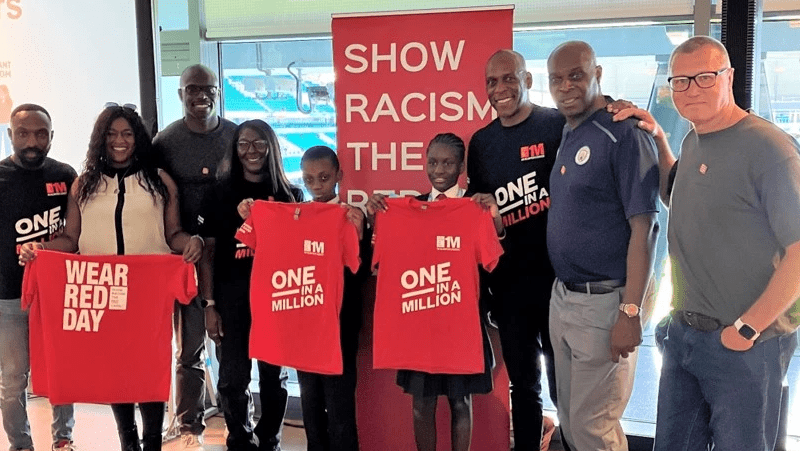 Manchester City's former players with children at an anti-racism event hosted by the football club and Show Racism the Red Card at the Etihad Stadium in Manchester. (Image credit: mancity.com)
By:
Chandrashekar Bhat
MANCHESTER City co-hosted a workshop for schoolchildren at the Etihad Stadium to use football as a tool for promoting anti-racism.
The club's former players Alex Williams, Steve Howey and Gary Bennett discussed their own experiences in the presence of around 100 primary school children.
The Premier League's head of race equality and inclusion, Ifem Onuora, also took part in the event, organised in association with Show Racism the Red Card, a leading anti-racism educational charity.
Speakers discussed concepts of racism, including stereotypes and terminology, while the issue of hate crime was raised.
Red Card's chief executive Ged Grebby said the Etihad was an "excellent venue" for anti-racist education workshops and "we always look forward to working with the young people."
Red Card passed the one million mark for the number of people engaged in its anti-racism educational programme in March 2023 and the event at the Etihad was part of its 'I am one in a million' programme' campaign.

Video Manchester City's Raheem Sterling backs anti-racism protests