Man City dispute 115 charges – as PL barrister is Arsenal fan
Man City have now launched legal challenges against their 115 financial charges, including a dispute over a barrister involved being an Arsenal fan.
In February, Man City were charged by the Premier League for 115 instances of rule breaches, predominantly concerning the club's finances.
Those allegations have been referred to an independent commission, following a four-year investigation into alleged offences starting from 2009/10.
If found guilty, it has been speculated that Man City could face punishment as severe as expulsion from the Premier League.
The Manchester club have hired Lord Pannick KC as their defence lawyer, with his £10,000-an-hour rates a signal of how seriously the charges are being taken.
On Thursday, the Times' Martyn Ziegler reported the first step in their defence, with legal challenges launched.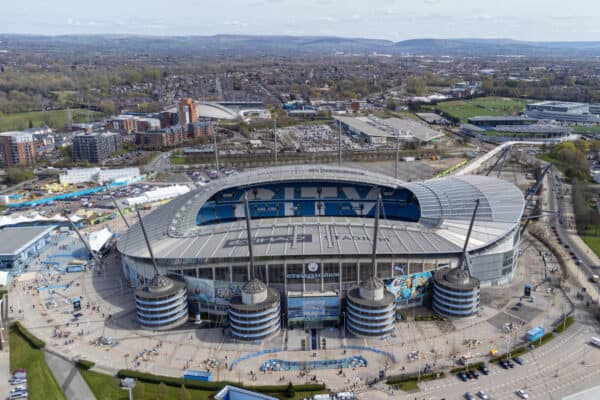 Man City's representatives are said to be "disputing the legality of the investigation and the involvement of the barrister who is in charge of the disciplinary process."
"City have raised the dispute in relation to recent changes in the Premier League's rules, arguing that they should not apply to investigations into alleged rule breaches before then," Ziegler writes.
Most interesting, however, is their exception to Murray Rosen KC, the head of the Premier League's independent judicial panel, being a known Arsenal supporter.
Man City and Arsenal have been locked in a battle for the Premier League title this season, and the suggestion is that Rosen could, therefore, show bias.
Rosen is responsible for appointing the chair of the disciplinary commission, and under the current rules would be able to appoint himself.
It is explained that Man City's challenges are "likely to cause a further delay to the outcome of the case," with it already predicted that it could take up to four years to conclude.
In 2020, a proposed two-year ban from European competition following a similar investigation by UEFA was overturned by the Court of Arbitration for Sport (CAS) as it was ruled that some of the charges were time-barred.
Man City appointed two of the three members on the CAS panel, including its chairman, with a majority of 2:1 voting in their favour.
While it remains to be seen whether similar is possible with the Premier League's case, it is worth noting that Man City were not found innocent.
Simply, the UEFA investigation and proceeding case took too long, with breaches against Financial Fair Play unable to be prosecuted after five years.
Shortly after Man City were charged by the Premier League, Pep Guardiola claimed that the other 19 clubs in the English top flight had fuelled the case.
"They open a precedent right now," he warned. "What they have done to us, be careful for the future."
Video Who Stops Man City? 🤷‍♂️