Lydia Bedford to take over Brentford men's U18s in landmark deal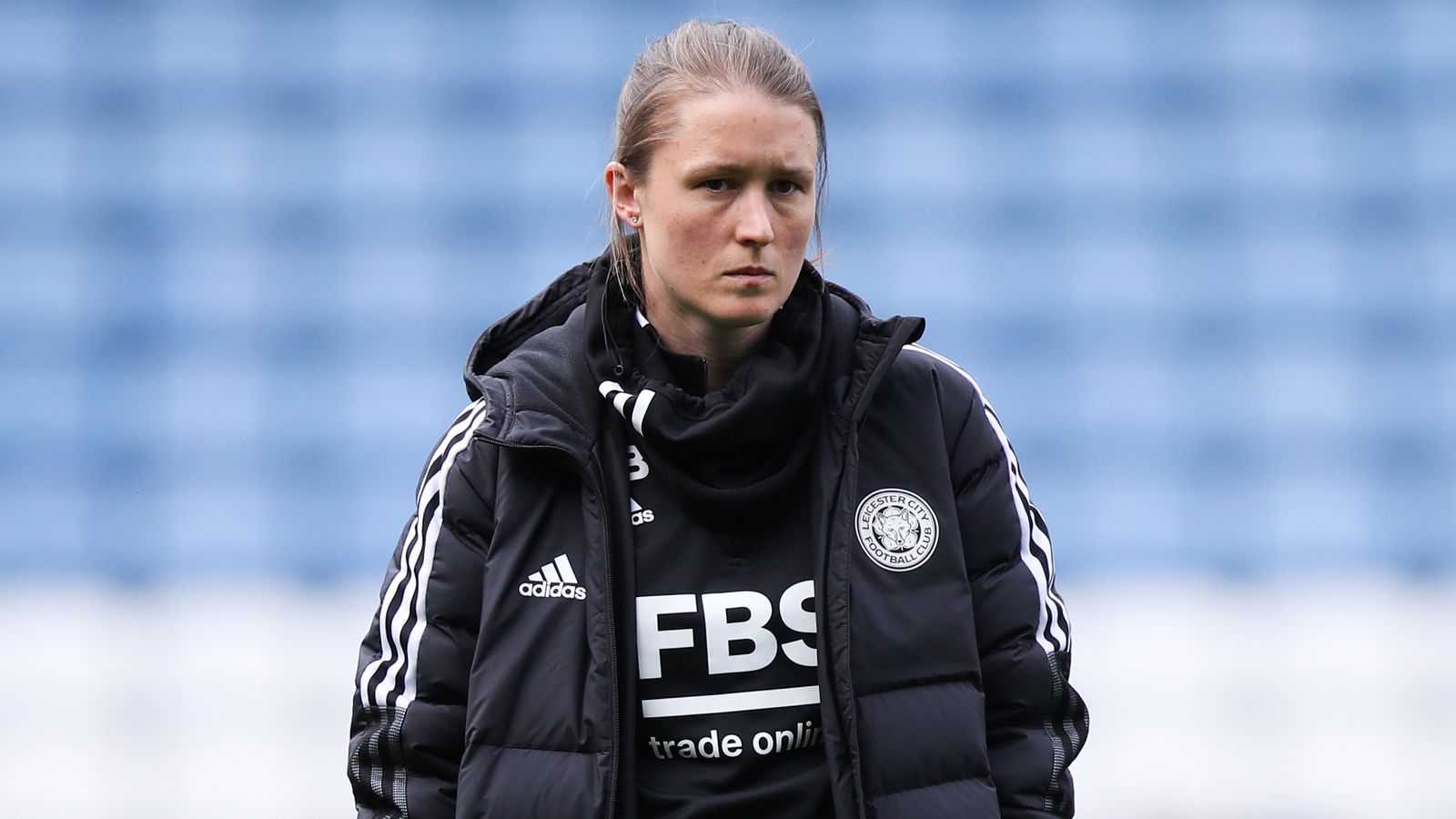 Former Leicester Women manager Lydia Bedford has been appointed as head coach of Brentford men's U18 side.
Bedford had been assistant coach to Jonas Eidevall at Arsenal Women, who confirmed on Thursday that she was leaving the club to join Brentford in a historic moment for the women's game.
She will work alongside Jon-Paul Pittman, who will join as an assistant coach from Forest Green Rovers.
"[We're] really pleased that we've managed to attract such talented coaches as Lydia and Jon-Paul to our U18 team for next year," said Brentford director of football Phil Giles in a statement.
"We undertook an extensive recruitment process for these roles. Lydia and Jon-Paul were the two best candidates. I'm sure they will excel, and we all look forward to working with them through pre-season and beyond."
Bedford will be stepping into one of the most senior coaching roles ever held by a woman at a men's Premier League club. No female coach has ever managed a men's professional side in England.
The 35-year-old began coaching in 2008 and earned her UEFA Pro Licence in 2019 having managed England women's sides at U15, U16 and U17 levels.
Bedford managed Leicester in the Women's Super League for just under 12 months, becoming the league's youngest boss at the time of her appointment in 2021. She avoided relegation in 2021-22 but was sacked last November following a difficult start to the season.
Brentford's U18 side compete in the South East Youth Alliance League and they will be formally moving on-site to the Robert Rowan Performance Centre – the club's main training facility – from the 2023/24 season.
Bedford on her coaching pathway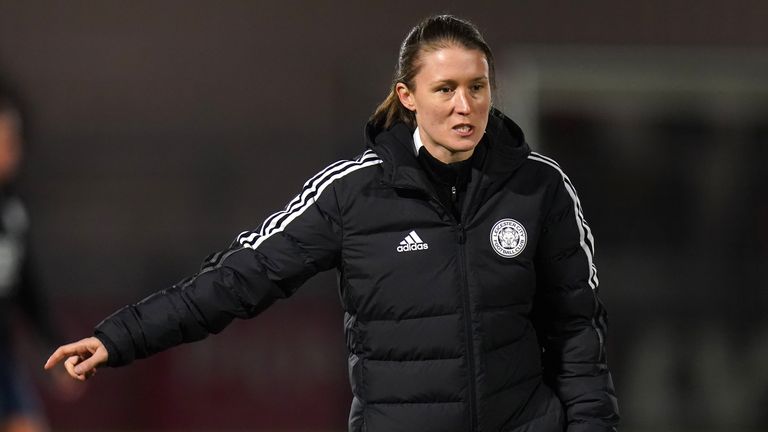 Speaking to Sky Sports when she was appointed as Leicester manager in December 2021, Bedford described how she came to be a football coach.
She explained how her background in teaching, as well as youth coaching – which she has now returned to at Brentford – has set her in good stead for her career.
She said: "I got into coaching when I was at university, I hadn't played or coached very much before that point.
"I went to uni to be a PE teacher, so I went to Brunel with the aim of qualifying in four years and I thought that would be a lifelong career. By the time I graduated, I had my B Licence, I was coaching at the Middlesex girls centre of excellence with their U17s, I was working at Barnet Ladies in the evenings with the senior set-up and I started teaching as well.
"In 2014, I passed my A Licence and luckily, some jobs came out at the FA a few weeks later to do a role that was a regional one over in the east of England and allowed me to be a coach with a national age group.
"I moved to the east of England, which was a bit of a jump after west London, and spent seven years at the FA working across different age groups. After two years, I left the regional role and became a head coach of many different age groups. It's been great.
"Working with England teams gives you some great preparations in terms of running MDTs [multidisciplinary teams], being a leader off and on the pitch, setting the culture and environment. In terms of the coaching, they might be youth players, but they're the best youth players in the country so the tempo and standards they can set are very good.
"I feel like there are things I've taken from teaching that have made me a better football coach, like the way you manage people and get the best out of them. I think there are a lot of similarities in working with youth player and senior players in that sense.
"I think my ability to relate to people and understand them as individuals and get the best out of them is there regardless of their age. The way you interact with them is probably slightly different based on their age, but at the crux of it, everyone wants to feel cared for, that you're taking an interest in them and you want to develop them and get the best out of them.
"I firmly believe you can do that, it doesn't matter what age you're working with. It's a quality that every coach needs and it's something that I've had a lot of opportunities to develop with England. I would hope you could pick up the phone to many a youth player I've worked with and the characteristics I've spoken of are the ones I've demonstrated consistently."
Video HIGHLIGHTS: MK Dons Under-18s 5-2 Brentford