Liverpool named greenest club in the Premier League
Liverpool have been named the greenest club in the Premier League, topping the Sport Positive Environmental Sustainability League for the second year in a row.
Along with Tottenham Hotspur, the club have been recognised for leading the way with their ongoing environmental sustainability efforts.
The Sport Positive League is an independent environmental sustainability table, which looks at all clubs across the Premier League and measures their environmental credentials.
Liverpool scored 24 points out of a maximum of 27, demonstrating their holistic commitment to environmental sustainability through every part of the organisation.
Liverpool boss Jurgen Klopp said: "This is a fantastic achievement and something everyone at the club should feel very proud of. The higher up we can be in this table the better I would say.
"I see first-hand the great work we do under The Red Way, whether it's the food players eat that's grown in our allotments, or the sustainable fuel we use in the buses we travel to away games in.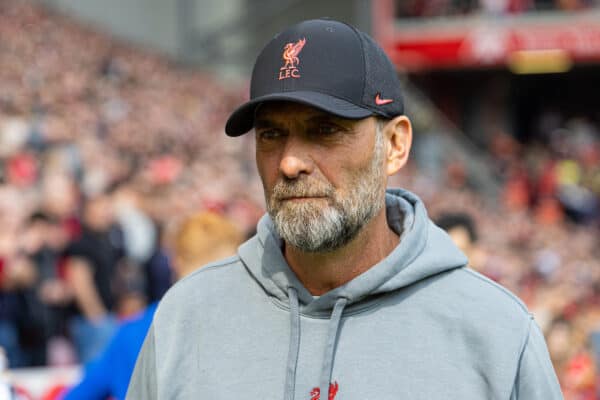 "This is not just important work, it's vital work, and we are leaders in this space because it's the right thing to do, it's as simple as that."
Sport Positive recognised the continuing improvements Liverpool have made since the launch of The Red Way in 2021 and the ongoing commitment to creating a better future for its people, planet and communities.
Since then, a lot of hard work has gone into embedding The Red Way across the club. Now, every major initiative or decision that is made comes back to the three key areas that have been identified in the inaugural Red Way Report, which was launched earlier this year and gave great detail about the club-wide sustainability programme and its ambitions for the future.
Liverpool are also leading the way as the first Premier League club to achieve ISO 20121 certification, meaning they are sustainably certified and internationally recognised for sustainability efforts that leave a legacy to be proud of.
The club have set ambitious targets and are one of only three Premier League clubs to be a signatory to the UN Sports for Climate Action Framework on the Race to Zero.
Liverpool's aim is to be net zero across sports operations by the end of the 2022-23 season and the plan is to have 100 per cent of club operations run on low-carbon and clean energy sources by 2025.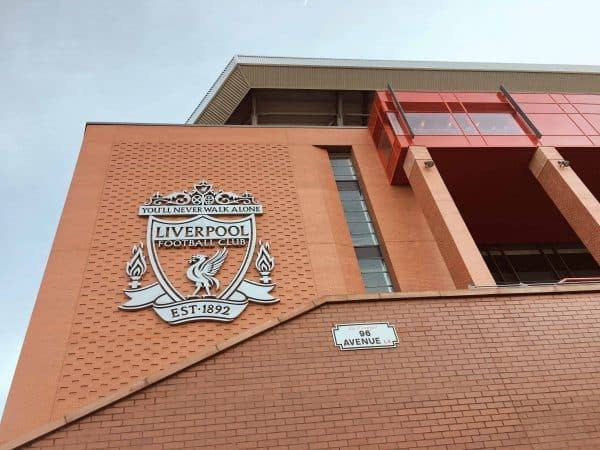 Ben Latty, Liverpool's commercial director and executive sponsor of The Red Way, added: "We're delighted to top the Sport Positive Environmental Sustainability League for the second year in a row. As a global football club, we know we have a responsibility to help inspire and encourage positive changes in behaviour.
"We also acknowledged that to become a true leader in this space and to place sustainability firmly at the heart of who we were, we had to create a more holistic and centralised approach. That led to the launch of The Red Way in 2021.
"The positive actions of our colleagues and partners, working together to make a real difference, has allowed The Red Way to develop and thrive. So much so that it is now a fundamental part of everything that we do.
"But we're also aware there is more for us to do and we have ambitious targets moving forward. Big congratulations to Tottenham Hotspur also, who we share top spot with once again."
The categories that clubs are evaluated on for this edition of Sport Positive Leagues Matrix include commitment and policy, clean energy, energy efficiency, sustainable transport, waste management, single-use plastic reduction/removal, water efficiency, the availability of low-carbon/plant-based food, biodiversity, education, communications/engagement and sustainable procurement.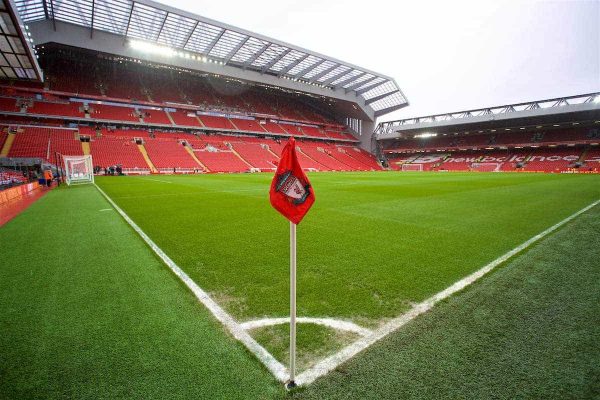 Claire Poole, Sport Positive founder, said: "Liverpool FC received the highest points in our matrix because of their holistic efforts across the categories we collate club information on, such as commitment, policy, energy, food, biodiversity and communications.
"We applaud LFC, especially for publicising their scope 1, 2 and 3 emissions and providing in-depth information about environmental impacts. We can't manage what we don't measure, and sharing this information shows leadership and transparency on the journey to net zero."
To read The Red Way report click here.
For more information on Sport Positive visit the website: www.sportpostiveleagues.com
Video Who Can Name More Liverpool Players?! ⏱