Kamaldeen, Salisu Mohammed close to suffering relegation with Southampton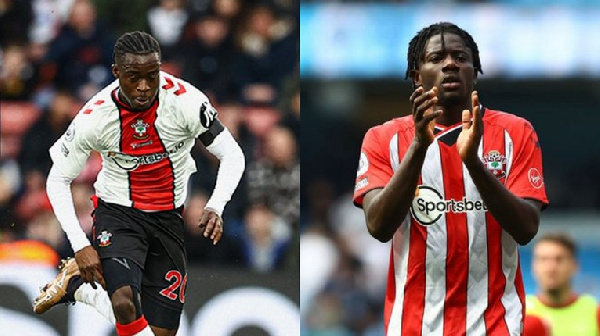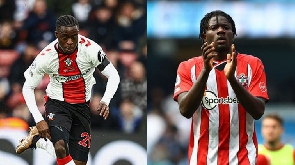 Kamaldeen Sulemana and Salisu Mohammed
The Ghanaian duo of Kamaldeen Sulemana and Salisu Mohammed could be playing in the English Championship next season.
Mohammed Salisu, 24, joined the Saints in the summer transfer window of 2020 and has since become a key player for the team.
Unfortunately, injuries this season has meant that he missed a lot of games.
Kamaldeen Sulemana on the other hand only joined Southampton in the winter transfer window.
He was recruited to strengthen the squad of the Saints in a bid to avoid relegation.
Although he has done well, it has not made any significant difference for Southampton.
The club after playing 35 matches this season has only managed to pick 24 points, the lowest in the division.
To have any chances of surviving relegation from the English Premier League, Southampton must win all three remaining matches in the league.
Even a defeat to Fulham in the next game will send the team to the English Championship.
After the Fulham game, Southampton will play against Brighton and Liverpool.
Video BLACK STARS MOHAMMED SALISU & KAMAL DEEN SULEMA CAMEO IN SOUTHAMPTON VS TOTTENHAM [3-3]