Jude Bellingham: Liverpool appear to end transfer interest in Borussia Dortmund midfielder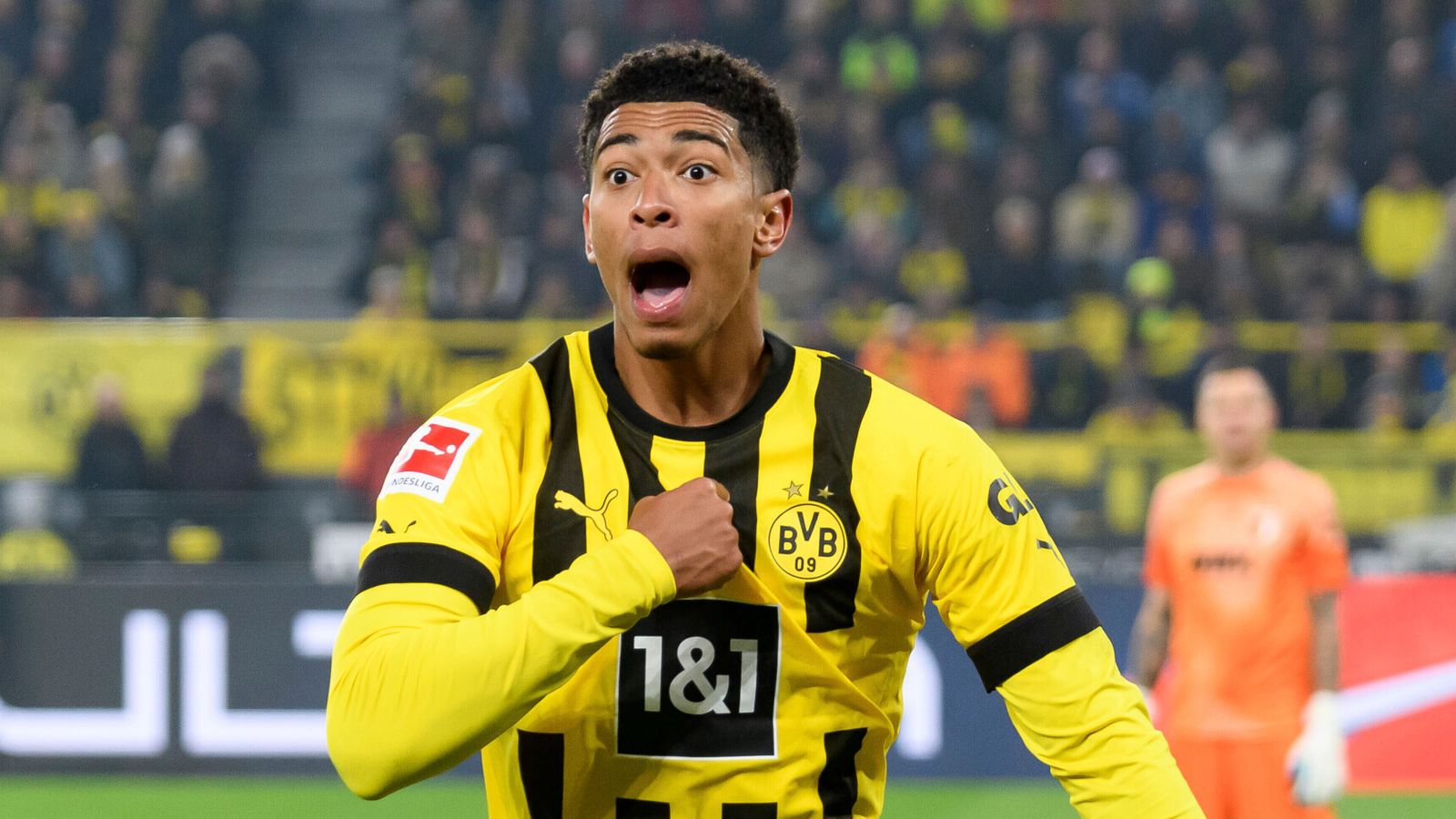 Liverpool's long-standing interest in signing Jude Bellingham appears to be over due to the potential cost involved to complete a deal for the England midfielder.
There's been no official comment, however it is understood that Liverpool believe paying upwards of £100m on just one player is not the right strategy to rectify the drop off in form they've suffered this season.
Liverpool will be active in this summer's window as they look to overhaul their squad and are targeting at least two new midfielders.
Jurgen Klopp said last week that the club will improve their on-field chances with smart recruitment – but said now is not the time to focus on the title plans.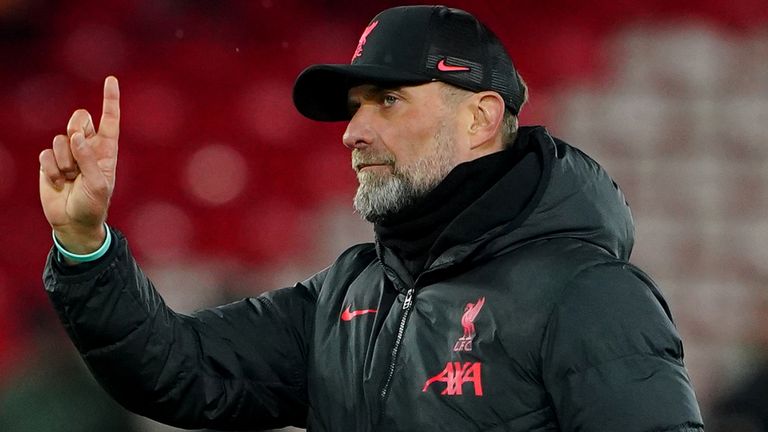 "Whatever we do next year will never be enough from people's point of view and your [the media's] point of view," he added.
"But yes, with smart recruitment we will improve – definitely. That is the plan.
"We cannot make 24 changes and say, 'here we go' – not even 10 – but it is just that we have to make changes, smart changes, and then we go again.
"We have other moments when we think about what happens next year but this is not the moment."
Could Bellingham end up staying at Dortmund?
Please use Chrome browser for a more accessible video player
The Times' Tom Roddy and broadcaster Shebahn Aherne discuss possible destinations for Jude Bellingham following reports that Liverpool have given up hope of signing the midfielder

The Times' Tom Roddy told Back Pages Tonight:
"It is a massive blow for Liverpool. It just shows the direction that both club and player are likely to go this summer. It underlines just how expensive Liverpool expect Bellingham to be.
"He is going to be a record-breaking signing for British football as a midfielder, likely to usurp the £106m that Chelsea paid for Enzo Fernandez in January.
"The assumption will be that it's Real Madrid, because they were the two leading clubs. I do think there's a possibility that he stays at Borussia Dortmund because I don't think he wants to rush into anything at all.
"The problem is that Bellingham, like most of these competitive athletes, he's not patient. He did an interview with me in The Times last year and he said, 'I'm not patient, I want things now'. The assumption will be that he leaves this summer."
Sky Sports' Melissa Reddy on Liverpool's Bellingham chances in November 2022:
Liverpool's dossier on Bellingham stretches back to his time in Birmingham's academy and they are the top club most desperate for midfield surgery.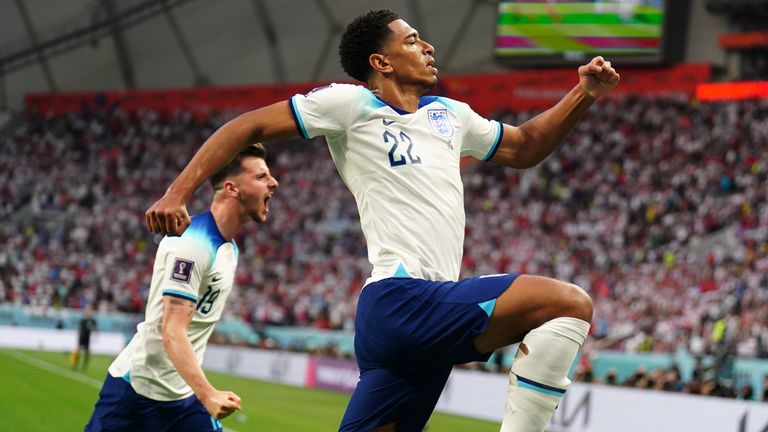 The Merseysiders are also viewed as the side who have put in the heaviest work over a long period behind the scenes to pierce the player's decision-making process.
Jurgen Klopp had admitted in the summer there was only one issue in trying to sign Bellingham: "He's not on the market, so that's the first problem with that player. Well, the only problem with that player!"
When the manager committed his future to the club until 2026, Liverpool believed it offered an extra layer of certainty and continuity to their recruitment ambitions and ability to lure prized targets.
Their lack of on-pitch identity this season and worries over whether they will finish in the top four could be problematic and undercut that – especially considering the financial outlay required to snare him. Even if Liverpool are able to remedy their form, can they afford to spend the amount being spoken about on one player given the other nips and tucks the squad needs?
In terms of whether a few months of poor play will make a massive difference, 'Team Bellingham' is known to wade through years of research on a club to get a panorama on methodology rather than make snap decisions based on either overperformance or underperformance.
How does Liverpool spending stack up?
By Sky Sports' Adam Smith:
One of Liverpool's greatest feats has been achieving recent success with a comparatively low £246m net spend on signings since the summer of 2016 – more than a third of the sums splashed by rivals Chelsea and Manchester United.
In fact, it's less than 10 other teams. Wolves have spent more at £257m – and that figure excludes spending during two seasons in the Championship during the timeframe. Aston Villa have spent more and in merely four top-flight seasons. Newcastle have invested more and weren't promoted until 2017.
Liverpool secured the signing Cody Gakpo from PSV Eindhoven for £45m in January to boost Klopp's all-star front line but the Netherlands forward remained the only recruit during the winter window. Summer signing Darwin Nunez is the club's all-time record transfer at £85m.
Arguably, the ageing side needs an injection of youthful energy in the middle of the park to maintain their high-intensity style – but the club has not spent a penny on midfielders since the turn of 2021.
Arthur Melo has clocked only 13 minutes for the Reds since signing on loan from Juventus in September last year after undergoing surgery on a thigh injury in October, while fellow midfielder Naby Keita looks set to leave the club when his contract expires this summer.
Video Liverpool end interest in Jude Bellingham