Jordan Henderson knows Liverpool will miss James Milner and Roberto Firmino
The pair, whose signings in the summer of 2015 pre-date the arrival of current manager Jurgen Klopp by a few months, have played an integral role in their recent success.
Both will depart when their contracts expire at the end of the season as Champions League and Premier League winners but Henderson believes their importance extends beyond just on the pitch.
On Milner's contribution, the England midfielder told the PA news agency: "A tremendous amount of value to the team.
"I think the manager said it perfectly in that we wouldn't have achieved anything without Millie. He is such a big character and such a big leader within the team.
"It will definitely be strange not seeing him at Liverpool next season, he's been incredible ever since he came to the club.
"He helped me a lot and other players around him and is probably taken for granted a little bit as a player from the outside but from the inside he has got so much respect from all of the players and all of the staff and we wish him all the very best in whatever his next chapter looks like."
Firmino, who has returned to training this week after missing six matches with a muscle problem, is due a particularly emotional farewell in Liverpool's final home match of the season against Aston Villa on Saturday.
The much-loved Brazil international travelled with the squad for Monday's win over Leicester and the away fans dedicated more than 10 minutes of the second half to singing about him.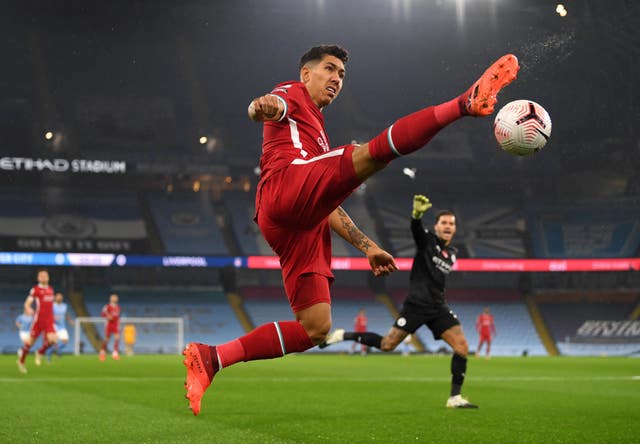 "He will be a huge miss also," added Henderson, who was speaking at an NHS Big Tea event in Crewe in his role as an ambassador for NHS Charities Together.
"The good energy he gives the team is always so positive, he's always in a good mood and smiling but his quality on the pitch is unbelievable.
"Thankfully he is back in training and hopefully he can be ready if not at the weekend then maybe the last game of the season.
"But you have seen the reception he got on Monday from the fans and rightly so. I am sure that will be the case again on Saturday."
Video Jordan Henderson pays tribute to Milner and Firmino