Javier Tebas wants LaLiga to have power to eradicate racism in Spanish football
LaLiga president Javier Tebas claims with the correct legal framework he can eradicate racism in Spanish football within six months.
The problem has been an issue for some time but hit the headlines on Sunday when Real Madrid winger Vinicius Junior spoke out after being abused at Valencia, saying Spain was a racist country because of "continuous episodes across several cities", and his club filed a hate crime complaint with the Spanish State Attorney General's Office.
That prompted a tetchy response to Vinicius on social media from Tebas, for which he subsequently apologised, but after complaining the league's hands were tied by the country's law which means LaLiga can currently only identify and report incidents and punishment is rarely handed out, the outspoken president is adamant he can rapidly eliminate the problem.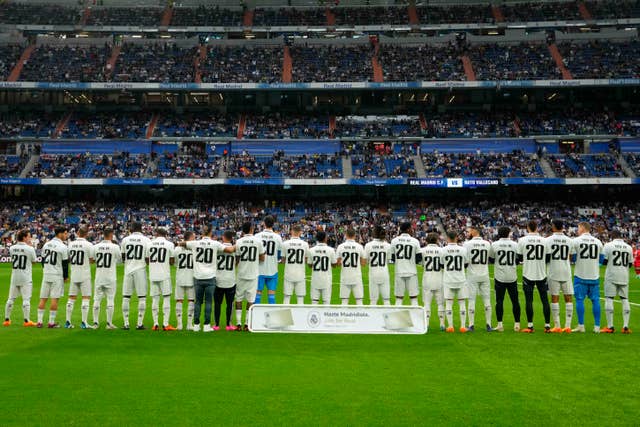 "What we want is the power to do more things. With the power we are convinced within months this would be solved," he told a specially-arranged press conference.
"We are going along the legal route and I think in six months' time this will be at zero and we will be the best league in the world.
"The competencies we want are for those intolerable behaviours – racism, homophobia."
When challenged on his six-month solution claim, Tebas added: "We have been able to have economic control to stop our clubs gong bankrupt so if we are given the competencies we can put an end to this because it is easier to stop than financial control.
"Tomorrow, a communique will go to the head of government and political parties requesting the law is urgently modified against racism, xenophobia and intolerance and requesting the (Spanish Football) Federation and LaLiga to have competencies."
Asked why LaLiga had not made such a request before, Tebas said: "That was probably a mistake of ours too but we thought we were making progress in the courts when we made complaints directly.
"We have seen it is not enough and we need greater agility and more speed to solve these problems more quickly."
In the interim, Tebas said Vinicius would have his full backing should he decide to walk off the pitch in the face of further racist abuse.
"If he feels affected of course I'd encourage him to leave the pitch," he said.
"He and the whole team could abandon it. That is the decision of the referee but I'd encourage him to leave the pitch – he will be supported by me personally and LaLiga."
LaLiga has set up dedicated reporting channels, via email and its website, in order to speed up the identification of people who engage in racist behaviour but since the creation of LaLiga's integrity and security department in 2015, there have only been, according to documentation provided by LaLiga, more than a dozen racist incidents linked to matches reported.
However, LaLiga also lists nine separate incidents relating to Vinicius since December 2020, four of which have been resolved but with only two found to have featured racism, with the clubs involved allowed to issue sanctions themselves.
Tebas denied Spain was a racist country but admitted he was concerned about the league's worldwide image in the light of the latest accusations, although he did not think it would deter black players from signing for LaLiga clubs.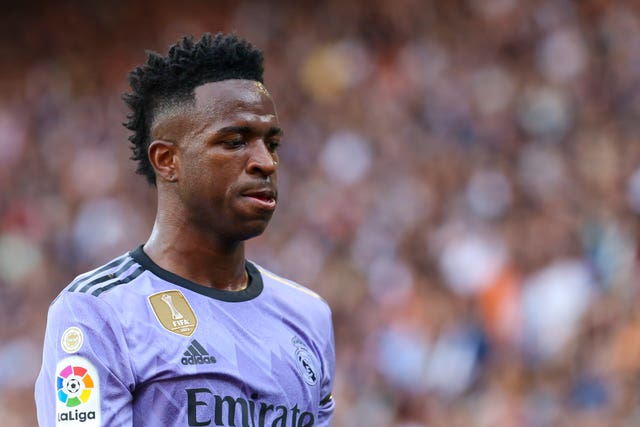 "If I weren't concerned I'd be crazy. Of course I am concerned and we will work to find a solution to turn this image around. Spanish football is not racist," said Tebas, who said he would speak to Vinicius when things had "calmed down" but had contacted sponsors to offer reassurances.
"We think it doesn't reflect reality. This is unexpected and difficult but something we have to face up to, we can't just hide and cry in the corner.
"We do protect black sportspeople from any racism. We will continue to protect them from any insults they receive on the field, in their professional career and outside their professional career."
Video