Issa Diop arrested for 'making repeated death threats to his former partner'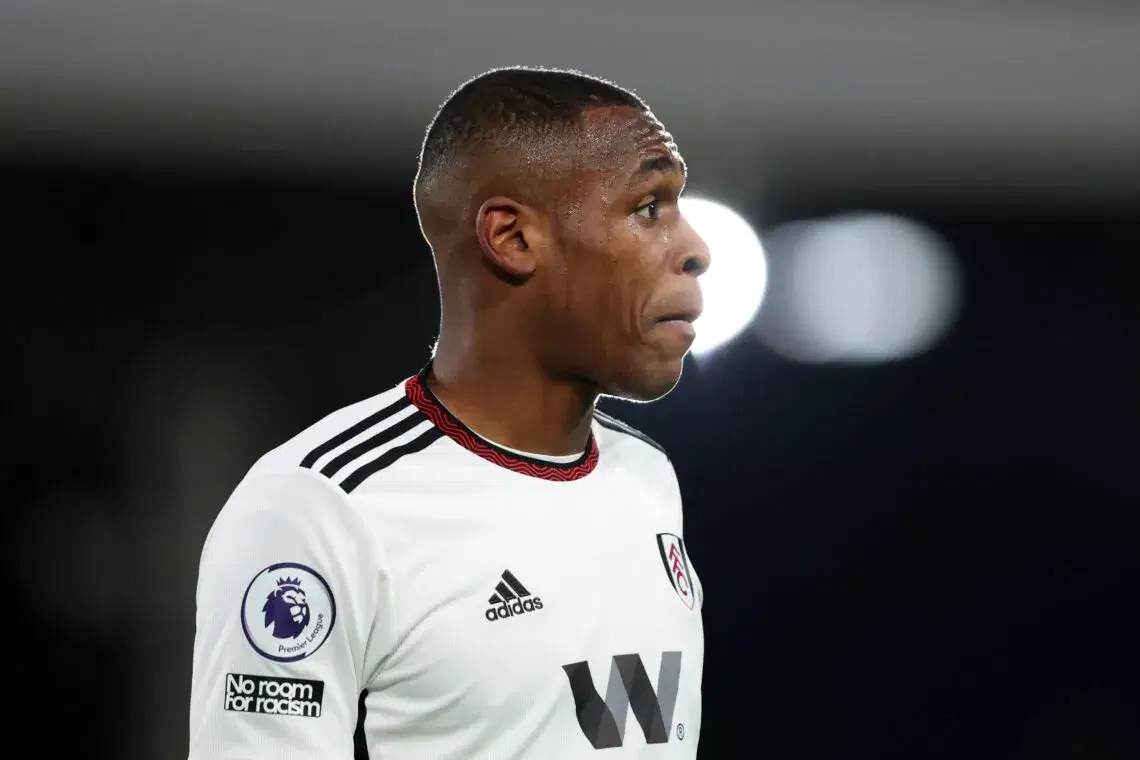 The 26-year-old was signed from West Ham United last season
Fulham's French defender, Issa Diop has been arrested following repeated death threats to his former partner. He was arrested at the Pullman Hotel in his home city of Toulouse by the French authorities.
According to the local newspaper, La Depeche, "He is Frenchman is suspected of having repeatedly threatened his partner, aged 29, whom he is separating from".
"Their divorce, which began months ago, is taking place in a climate of conflict."
The alleged victim is said to have claimed: "large sums of money that Issa Diop would not be ready to pay her". This information was provided by an official source.
The La Depeche also reported that "the situation is so tense" that Diop "would have mentioned the possibility of getting rid of her definitively."
It was also noted by the newspaper that Issa Diop "has already acknowledged some of the facts, stating that his words and threats were not serious."
Trending World Football Articles:
The complaint was filed by his former partner last week and the investigators had to wait for Issa Diop's return from the UK to his home country.
Issa Diop started his career at Toulouse in 2015. Then West Ham United came to sign him and spent around €25 million to bring the 26-year-old to the Premier League. He was a Hammer for four seasons. Last season, Fulham came to sign him after getting promoted. The former EURO U19 winner with France made a move for around €17.8 million to the Craven Cottage.
Related News |ARTICLE CONTINUES BELOW
Now he is under arrest and that allows the police to hold him for 24 hours. The time could be extended depending on the decision made by the judge. He is currently in custody at the city's Central Police Commiserate.
Diop still has four years left in his Fulham contract. The club will be hoping that the player get rid of these charges and return to the team once the break is over.
For more updates, follow Khel Now on Facebook, Twitter, and Instagram and join our community on Telegram.
Video The African Dream Audiobook (Part 1) A novel by Joseph Edoki