How Benzema's €400m Saudi offer impacts Firmino's future
Karim Benzema is subject of an offer from Saudi club Al-Hilal worth a reported €400 million, which could in turn impact Roberto Firmino.
After 14 years, 647 games and 353 goals at Real Madrid, Benzema could leave the club at 35 after receiving an eye-opening deal from Saudi Arabia.
The Athletic report that the Frenchman has "already made his decision" with Real "aware of the offer," though sources are unaware whether he has accepted it.
Benzema is said to have told team-mates of a "huge offer from Arabia" earlier this month, with one Real player of the belief that the club "would be open to letting [him] leave."
The club in question, according to the Independent's Miguel Delaney, is Al-Hilal, who are also hoping to bring in Lionel Messi in a bid to rival Al-Nassr's signing of Cristiano Ronaldo.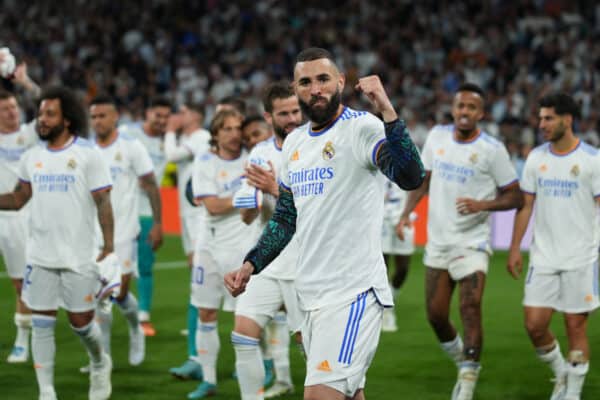 Delaney claims Benzema has been offered €100 million per year, while Spanish publication AS have reported that the deal could be worth €400 million.
It seems feasible that he will take up Al-Hilal's offer at this stage in his career, and both Delaney and Sky Sports' Alvaro Montero have suggested it could pave the way for Firmino to join Real.
The prospect of losing Benzema could "hasten a move" for Liverpool's departing striker, Delaney wrote, particularly as Real require funds to sign Jude Bellingham.
Montero explained that Real had previously hoped to sign Joselu from Espanyol as backup to Benzema, but the offer from Saudi Arabia has turned them towards "an important No. 9."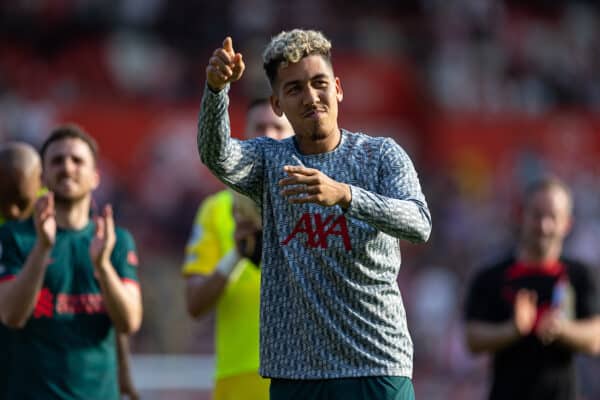 "The good thing with Firmino, it's said in the Spanish press and inside the club, is he's not this kind of young player, 20, 21 years old, who arrives in Spain with no knowledge or experience," he added.
"It's a player that they feel in the very first game is going to play well. Real Madrid don't want to bet on players with no experience."
It is easy to see Firmino fit into the setup at Real, particularly given the influence he had in his final season at Liverpool, and he could serve as a strong replacement for Benzema.
Clubs in Italy have also been credited with an interest, however, along with Real's rivals Barcelona and, it is worth noting, sides in Saudi Arabia.
Video Karim Benzema linked with move to Saudi Arabia