High School Football Jamboree Returning to Finley Stadium in August – WDEF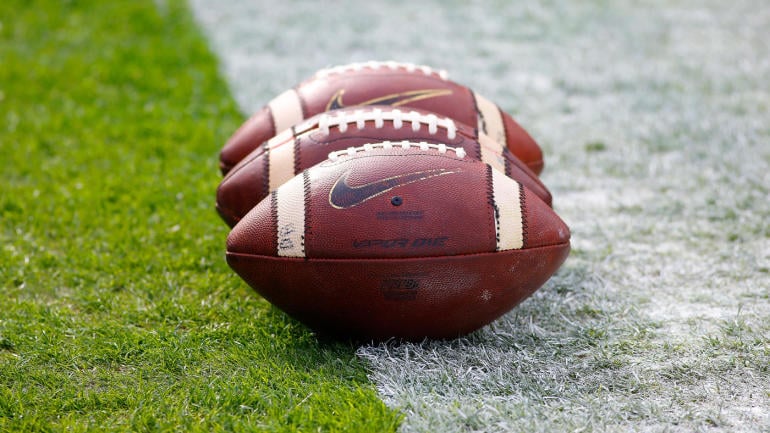 (press release) CHATTANOOGA, TN (July 12, 2023) Twenty-one high school football teams will take to the field at Finley
Stadium this August in the annual High School Jamboree Presented by BlueCross BlueShield of Tennessee on
August 10, 11 and 12. This is the third year the Jamboree will be played over three nights – Thursday, Friday
and Saturday. This is the first year BlueCross BlueShield of Tennessee is the presenting sponsor.
"High school sports build community and character for our young people and their families," said Robin Young,
senior vice president of commercial operations and chief marketing officer. "The Jamboree is such a great tie-in
with the BlueCross Bowl. All these teams hope to be back in Finley this November for a shot at a state
championship in the BlueCross Bowl, and we wish them luck."
"We are thrilled to have BlueCross BlueShield of Tennessee as our presenting sponsor for the first time," Todd
Agne of Top Flight Sports and producer of the Jamboree said. "It really solidifies their connection with high
school football and allows us to continue to kick off the high school football season with a fun, family event."
"Something new this year is we will have a full scrimmage between Ringgold High School vs. Soddy Daisy
High School. Ringgold playing in the Jamboree gives us a North Georgia team which is important to having
teams throughout the region represented," said Agne.
The balance of the teams in this year's Jamboree includes teams from Marion, Hamilton, and Bradley County.
The complete schedule is included below. There will be seven quarters of action on Thursday and eight quarters
of play on Friday and Saturday. Admission is $10 each day.
Defending BlueCross Bowl State Champion Tyner High School kicks off this year's Jamboree by playing in two
separate match-ups. One quarter will be against Sale Creek High School and another quarter will have the Rams
face Signal Mountain High School. On Friday evening there is a big showdown between Boyd Buchannan and
Ooltewah, as well as Marion County vs. Silverdale. On Saturday, the private vs. public high school matchup
between The McCallie School and Cleveland High School will fill Finley with two loyal fanbases.
The Jamboree features the biggest and brightest stars in high school football in the Chattanooga area. Many of
these players are the college stars of tomorrow. Some names to look for who are playing in the BlueCross
BlueShield High School Football Jamboree and are already committed to play at the next level include:
McCallie's Marcellus Barnes, Jr. (Virginia Tech), Jeremy St Hilaire (Vanderbilt) and Carson Gentle (Tennessee)
as well as Red Bank's Kobe Smith (Duke).
Tickets are available from participating high schools and they will also be sold at the gate at Finley Stadium. All
seats are general admission and cost $10.
Thursday August 10
6:00 Tyner vs Sale Creek
6:30 Tyner vs Signal Mountain
7:00 Sale Creek vs Signal Mountain
After – Soddy Daisy vs. Ringgold (full scrimmage)
Friday August 11
6:00 Lookout Valley vs. Hixson
6:30 Lookout Valley vs. Boyd Buchanan
7:00 CCS vs Hixson
7:30 Boyd Buchanan vs Ooltewah
8:00 CCS vs. Marion County
8:30 South Pittsburg vs. Ooltewah
9:00 Marion County vs Silverdale
9:30 South Pittsburg vs. Silverdale
Saturday August 12
5:30 East Ridge vs Brainerd
6:00 East Ridge vs ND
6:30 Cleveland vs Brainerd
7:00 ND vs McCallie
7:30 Cleveland vs McCallie
8:00 Central vs East Hamilton
8:30 Central vs Red Bank
9:00 East Hamilton vs Red Bank
Video A look at high school football at Finley Stadium in Chattanooga, Tennessee 👏🏈