Galtier Opens Up on Major Regret Regarding PSG's Messi, Neymar and Mbappe Trio – PSG Talk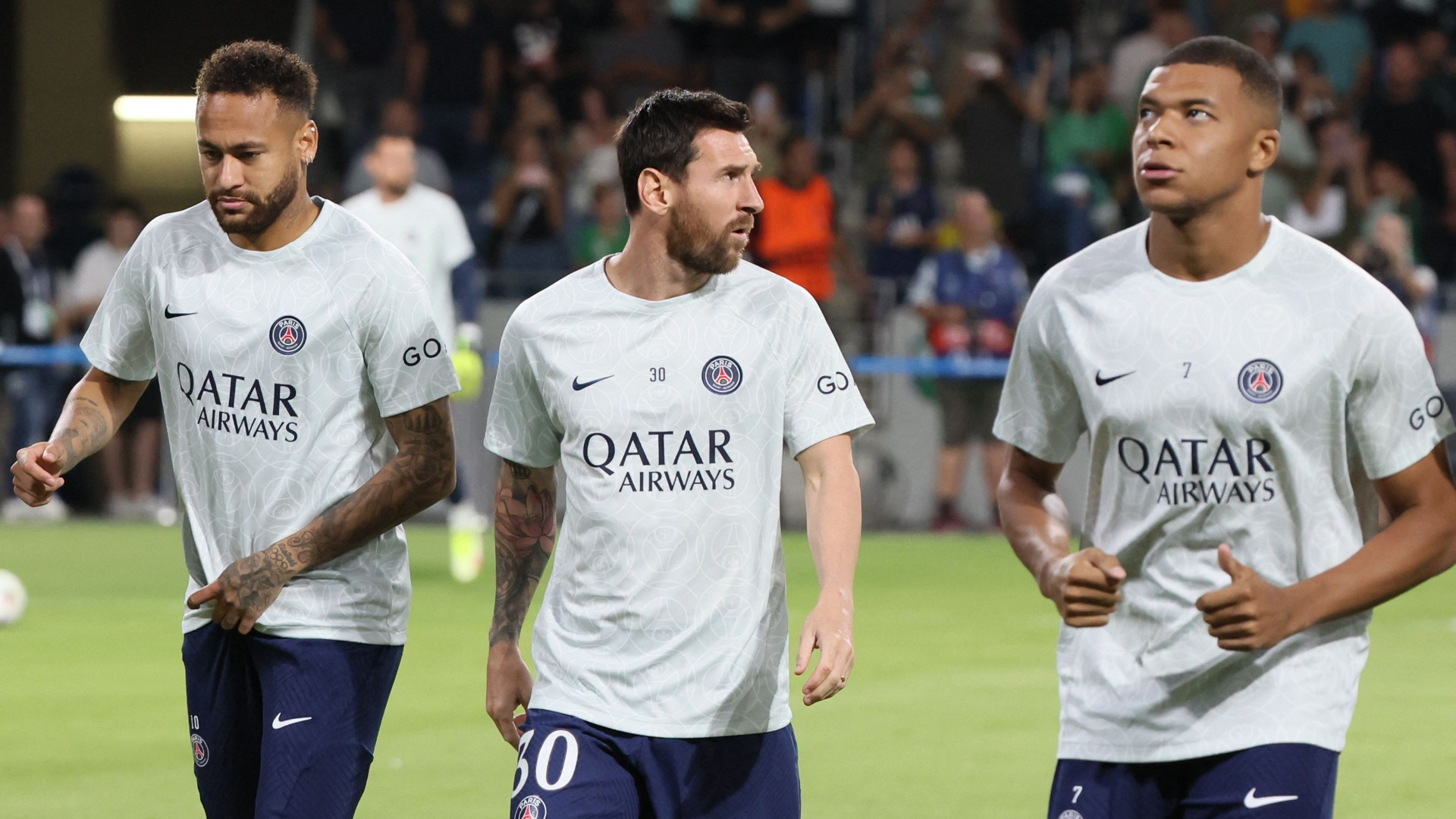 Paris Saint-Germain's star-studded attacking trio of Lionel Messi, Neymar, and Kylian Mbappe led the way for the team in the first half of the season. They all chipped in with key goal contributions over the opening months of the season, including in must-win UEFA Champions League group stage matches.
The script flipped for Messi, Neymar, and Mbappe in the second half of the ongoing campaign. The Argentine forward has managed to avoid any notable injuries this year, but the same can not be said for Neymar and Mbappe. Neymar suffered a season-ending ankle injury during PSG's Ligue 1 home fixture against Lille OSC in February. On the other hand, Mbappe suffered a thigh injury in early February, but he returned to action later in the month.
During a pre-match press conference ahead of PSG's Ligue 1 away fixture against Auxerre, manager Christophe Galtier noted that the one major regret regarding Messi, Neymar, and Mbappe this season is that they were all not available in "decisive matches."
"Regarding Leo, Kylian, and Ney, when you have these players, it was immediately a goal to be able to combine them together," Galtier said. "To have an offensive game with three very talented players but also to have the right balance. Unfortunately, with the World Cup in the middle, injuries that happened to some and others, we could not take advantage of it all season.
"Is that a regret? That's how it is, it's part of the seasons. I'm not going to remind you, we're not at the time of the assessment, but each time they were on the field, they were very efficient, and we had a very interesting offensive game. But it's part of a season to not have everyone at the same time. The regret is not to have had this offensive trio in the decisive matches."
Overall, PSG did not lose a single fixture this season in which Messi, Neymar, and Mbappe all started.
Messi and Mbappe are slated to feature in PSG's upcoming matchup against Auxerre on matchday 36.
Video