Fernandes claims Man United will "soon" be fighting for "bigger things"
Manchester United's Bruno Fernandes has said that the club will be fighting for "bigger things" in the near future. 
Fernandes and his Man United teammates are currently battling it out for a place in the Premier League's top four, achieving this feat would mean they will be playing in the Champions League next season.
The highs have been extremely high and the lows have been very low for the Red Devils this campaign, but achieving a spot in Europe's top competition would be seen as a success for Erik ten Hag and his side.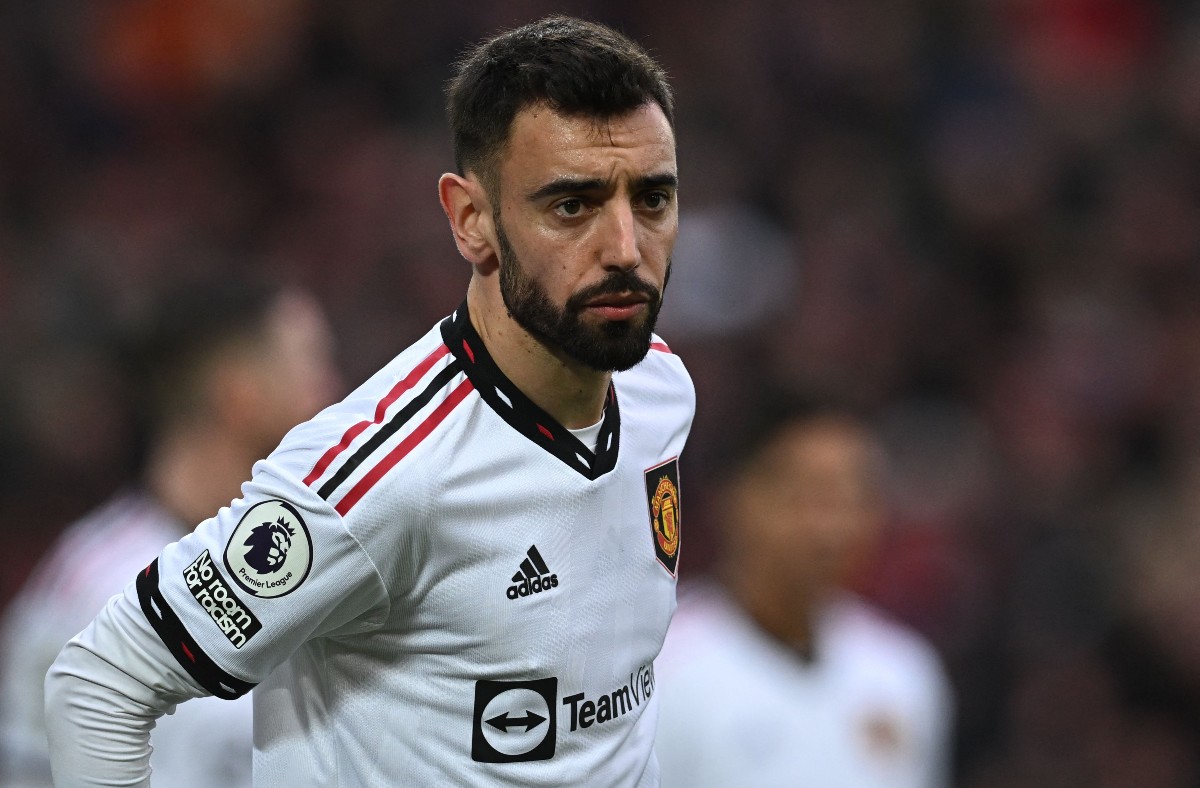 Man United have beaten the likes of Arsenal and Manchester City this season at Old Trafford. However, they've also been hammered 7-0 by Liverpool and lost 4-0 away at Brentford.
Speaking to Sky Sports, Fernandes believes that the club will be competing for bigger and better things in the not-so-distant future.
He stated, "We have such a great team that has been doing a great job this season when no one thought that United could be fighting for the top four. We know that now everyone is thinking that 'oh United is being great', but I remember in the beginning of the season no one put our team in the top six.
"So I think it's a good surprise for them, for us it's not because we knew that we could be there. We knew that we could be even higher in the league, but we had our moments. And that's why we're still in a position of fighting for top four and not bigger things. But I think soon this club and these players and this team will be fighting for much bigger things."
It's certainly a bold statement by the Portuguese midfielder, but there needs to be work done behind the scenes at Old Trafford.
Ten Hag's side is arguably lacking in a number of areas including a high-quality traditional striker, another midfielder and a centre-back.
This summer could be pivotal for setting Man United's tempo for next season, failure to improve could see them fall behind potential rivals.
Video HOUSE OF GHOSTS – Paranormal/Horror – FULL MOVIE – 1080P/4K