Ex Man United striker Chicharito urges 'change' in post-match rant as LA Galaxy's slump continues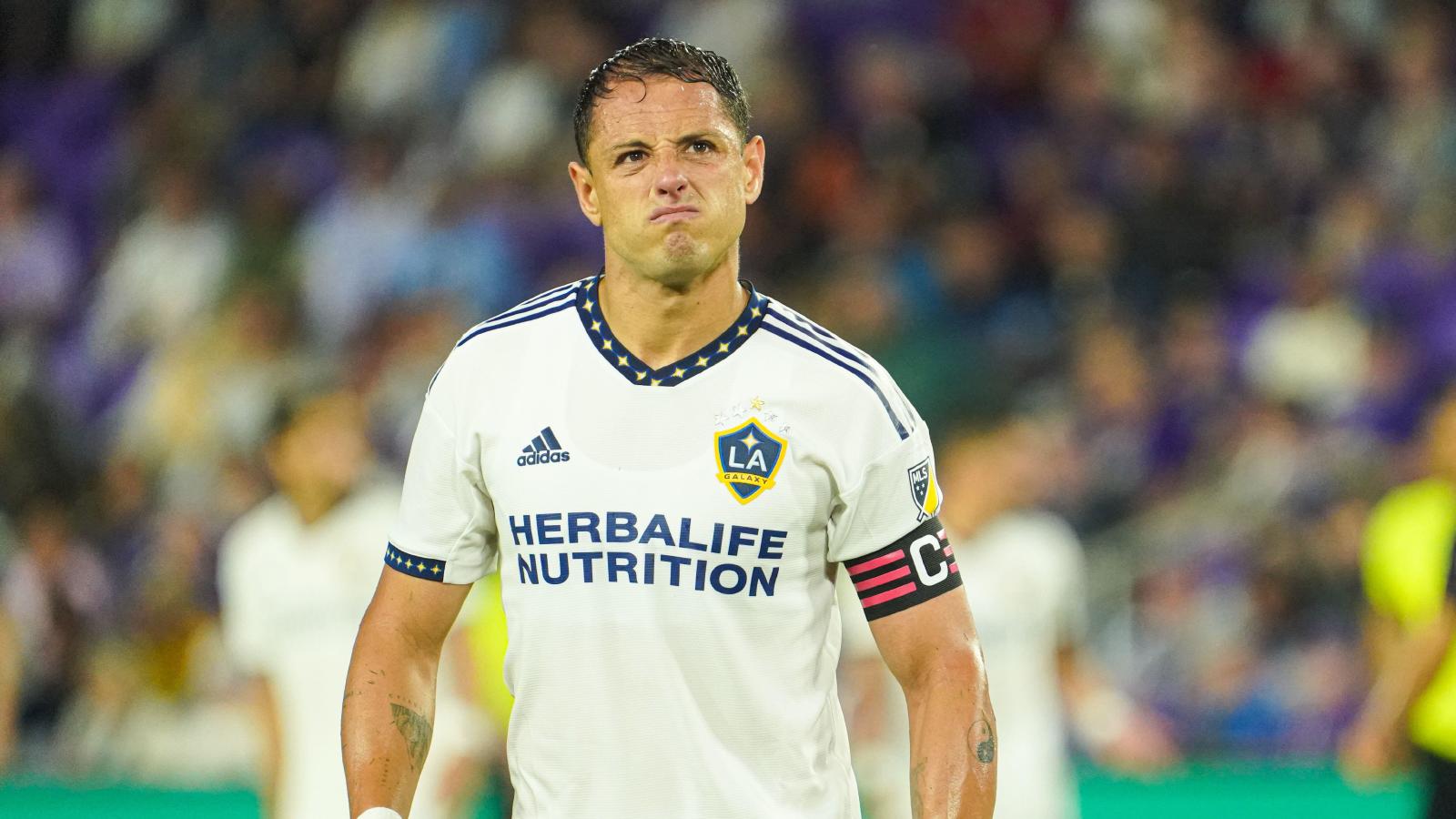 LA Galaxy continued their woeful start to the MLS season as Greg Vanney's side fell to a 3-1 defeat against the Colorado Rapids. 
The loss leaves Galaxy second-bottom of the Wester Conference having won just one of their opening 10 matches.
With just six points to their name, the club have officially made their worst ever start to the season.
Captain Javier 'Chicharito' Hernandez was left incensed after his team's latest defeat.
Speaking in his post-match interview, the former Manchester United frontman urged his teammates to take responsibility and speak to the media.
"We need to do different things obviously to get out of [this]. I don't know what. We need to figure it out, but we cannot keep doing the same things and waiting for the same results," said Hernandez (as quoted by MLS.com).
"It's very frustrating, man. I don't know what else to say. We need so many things to change starting from, I believe that more people need to come [speak to the media] to face things.
"We're the same people speaking, always," the Mexican striker added. "That's a thing that needs to change too, you know? We always speak in here, the same guys.
"So I think that should change in the beginning, and then on the training ground other stuff needs to change. Something needs to change, man.
"We need to be accountable. We need to see that the reality is not in the way that we are doing. We cannot say things are going to turn around doing the same things. We can't."
LA Galaxy, who have won the MLS Cup five times, are regarded as one of the biggest clubs in North America.
Over the years, some of the biggest names in the sport have donned the club's colours, including David Beckham, Steven Gerrard and Zlatan Ibrahimovic.
The club are currently going through their worst run of results in years, something that simply doesn't sit right with Hernandez.
The Mexican added: "We're LA Galaxy, man. When I say we need to behave and understand that – they're giving you the chance to be the greatest.
"You're in the greatest f*****g organization in the USA. At the least, you give everything. And if teams are better than us, I can take that, I can take those losses. I can take that.
"When El Trafico happened we were way better. We beat ourselves. We were the better team and we lost. I take those ones.
"These ones, at home? Against a [conference] rival? Man, no. Not good enough. Not good enough. And yeah, the fans were right this time. They're right."
Galaxy will be looking to bounce back on Sunday night when they take on San Jose Earthquakes.
Should Sporting Kansas City win their fixture against Minnesota a day earlier, the LA outfit could enter their match bottom of the standings.
"You don't need to suffer, you need to realize that it's painful," Hernandez said.
"You don't realize that it's painful and you don't care about this club, you shouldn't be here. That's all I want to say.
"LA Galaxy being in almost last in the conference? Nah. That's not something that Galaxy deserves. We could be three or four spots higher having a bad season. At least. And, I don't know. I don't know.
"We're not doing enough. That's for sure. All of us. That's for sure. That's why we are where we are."
READ MORE: Luka Modric 'is going play' vs Manchester City, says Real Madrid coach Carlo Ancelotti
Video S.O.S MAN UNITED – HỌ ĐANG LÀM GÌ VẬY?