Everybody will be a key player on Saturday says BVB legend Karl Heinz-Riedle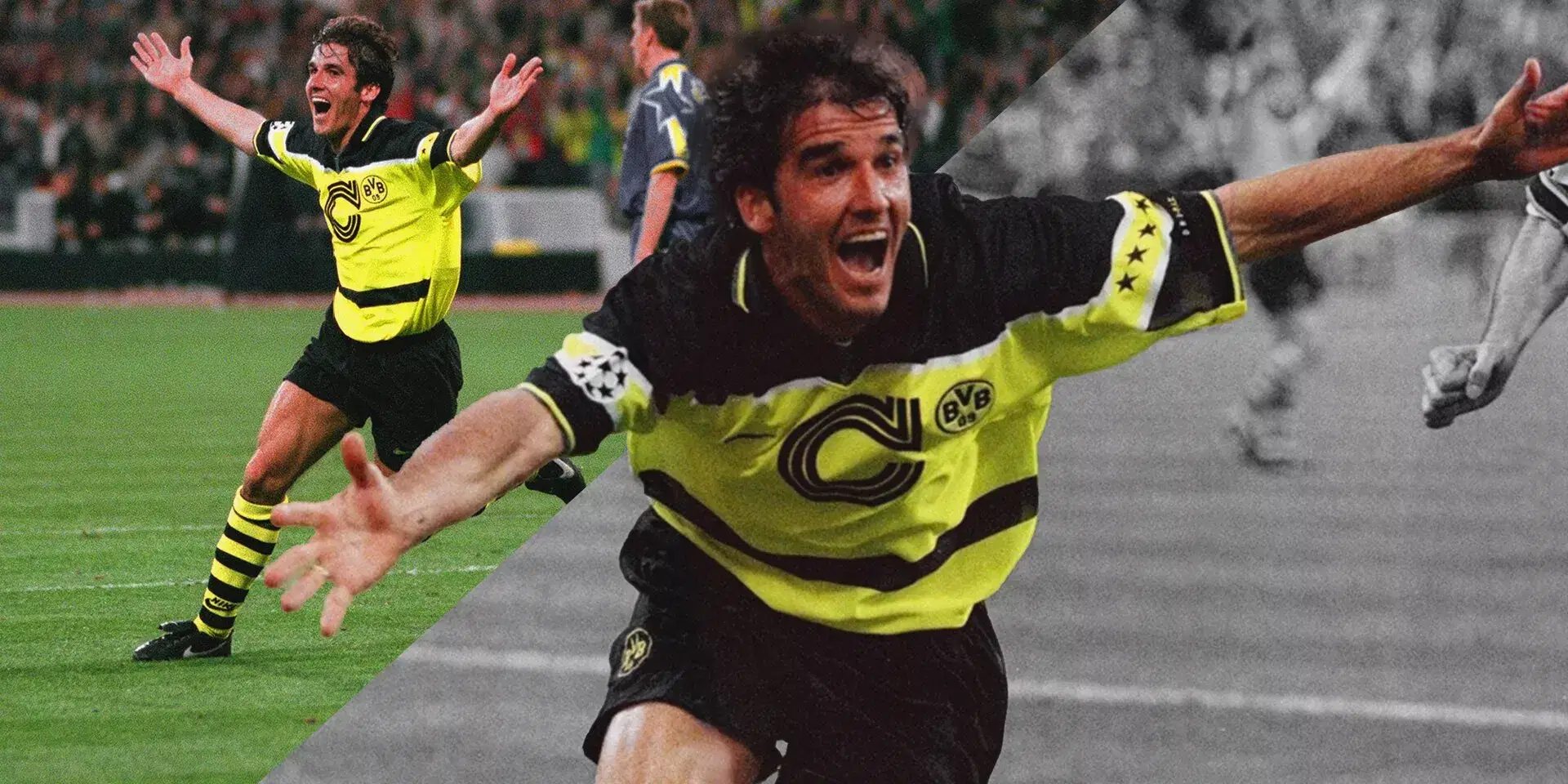 The legend gave his opinions on the exciting Bundesliga title race, Dortmund's ongoing season, BVB lifting the title on the final game week of the season, Marco Reus and much more.
Karl Heinz-Riedle is a famous name in German football. The former professional is regarded as one of the best forwards in the German top flight history. He was a sensational player for the German national team and took to the field for teams such as Borussia Dortmund, SV Werder Bremen, SS Lazio, Liverpool FC and Fulham FC.
The Bundesliga legend won the FIFA World Cup in 1990, alongside many trophies for Dortmund such as the Bundesliga, German Cup and German Super Cup. He also won the UEFA Champions League in 1996-97 with Dortmund.
The Bundesliga legend (Karl Heinz-Riedle) took part in a very insightful and candid conversation with KhelNow where he talked about the exciting Bundesliga title race, Dortmund's ongoing season, BVB lifting the title on the final game week of the season, Marco Reus and much more.
Here are the excerpts from the exclusive interview with legendary Brazilain footballer Giovane Élber:
Marco Reus who's been with the club since 2012. So him potentially lifting the Bundesliga title? How special of a moment will that be for the player and for the fans?
"I mean you. You cannot even imagine, I mean for Marco Reus. He's such an incredible legend here in Dortmund. So he made his whole career dedicated to BVB. He had a lot of offers from other teams, and he always stayed here at Dortmund. So I think, for him even more than for all the other boys, will count this title if they can make it."
Related News |ARTICLE CONTINUES BELOW
You won 3 Bundesliga titles with 2 different teams. So how special of a feeling, is it lifting the title after a long season?
"But I mean the feeling is incredible. First time, whenever I was quite young there when I joined better, Raymond, and even there it was an incredible situation to lift the trophy. I mean, I came from a small club, FC Augsburg in Berlin there and then coming to coming to a substitute, and winning in the first year of my time.
First title. it was unbelievable, and but it was definitely it talked again. When we won in 95 and as I said before, you cannot even imagine what's going on there in the streets of and the outside. And so it's everybody. Maybe you know the players. I don't. I? I'm not sure if they're watched it before this, or maybe some impressions in the Internet. But I can tell you it will be even this time after 10 years of suffering not winning anything. So this will be. And you're saying that."
Marco Reus recently signed a new contract with the club, how important has he been this season and his role for the future?
"Yeah, he brought so much to our team. He's still our captain, I mean, he's 34 for sure. He will make his role in the in the next season or the next. I don't know how many seasons he will play still, but he's a very important identification figure in endorsement. So I think we can really be happy to have him with us.
And you know it's it, even for the team spirit of the young players. So you need a legend like him, and he's, you know, we don't talk about.He's still a very, very good player. You could see it on Saturday, when he made a one-two, but he didn't score. But it was yeah, it was one of his points that we scored this. it's called so yeah. Maco will be always very, very important to us."
Related News |ARTICLE CONTINUES BELOW
Who's the key player or the key players that you think are gonna get over the line this weekend? The leaders in this team?
"I mean key players. That's always a nice word. I think everybody will be a key player on Saturday. Everybody has to give out 200%, 80% will be not enough to beat Minz. So everybody is very, very important for this game.
Clearly, you always want to hear Bellingham. But Kobel, you know, they had such an incredible season so far, even Julian Brandt, he was out before nobody had him on the screen anymore. And now he made his best season ever. I think so.
It's the best spell we've ever seen in his career. So you can see it sometimes. It takes a little bit to adapt to the type of football. And I mean, we don't have too much talk around, but it's a huge thing from our coach. I mean he was a fan in his early years, and now he's maybe the coach for our team, that he can lift the trophy I mean, I think it is never seen something like this before in his yeah in his life. So it, it's an incredible chance for the whole team. So to answer it, everybody has to be a key player on Saturday."
For more updates, follow Khel Now on Facebook, Twitter, and Instagram and join our community on Telegram.
Video "My Dream Team" | Karl-Heinz Riedle's BVB Legends Line-Up